So I wanted to have cake. I couldn't really explain why. I just wanted cake…
But with a little extra something…
And bam! I made a clementine moist pound cake!!
Be ready for a super yummy cake, really really yummy, super moist, really really moist, and super easy to make!!
This clementine moist pound cake requires 5 to 10 minutes of preparation (I swear it on my food processor!!), just enough time to preheat your oven… Then a rather gently baking at 160 degrees during 50 minutes (a bit more depending on your oven) and that's it!!
Talking about baking, I recommend, if your oven isn't too old, a traditional cooking (not convection) which will help your pound cake to develop better. If you have this option, it's cool.
This clementine moist pound cake recipe only requires clementine zests, that's why it's definitely better to use organic clementines. You will just need the juice of half a fruit to make the icing if you want one.
Then, a nice cup of tea, a hot chocolate or a good coffee and you'll enjoy happiness!!
The utensils:
My food processor (or a large bowl with a steady whisk since the batter will be quite compact),
A grater for the clementine zests,
A small sauce pan
And a 26-28 cm pound cake mold.
That's all!!
Are you ready? Shall we put our aprons on?
The recipe, Chef!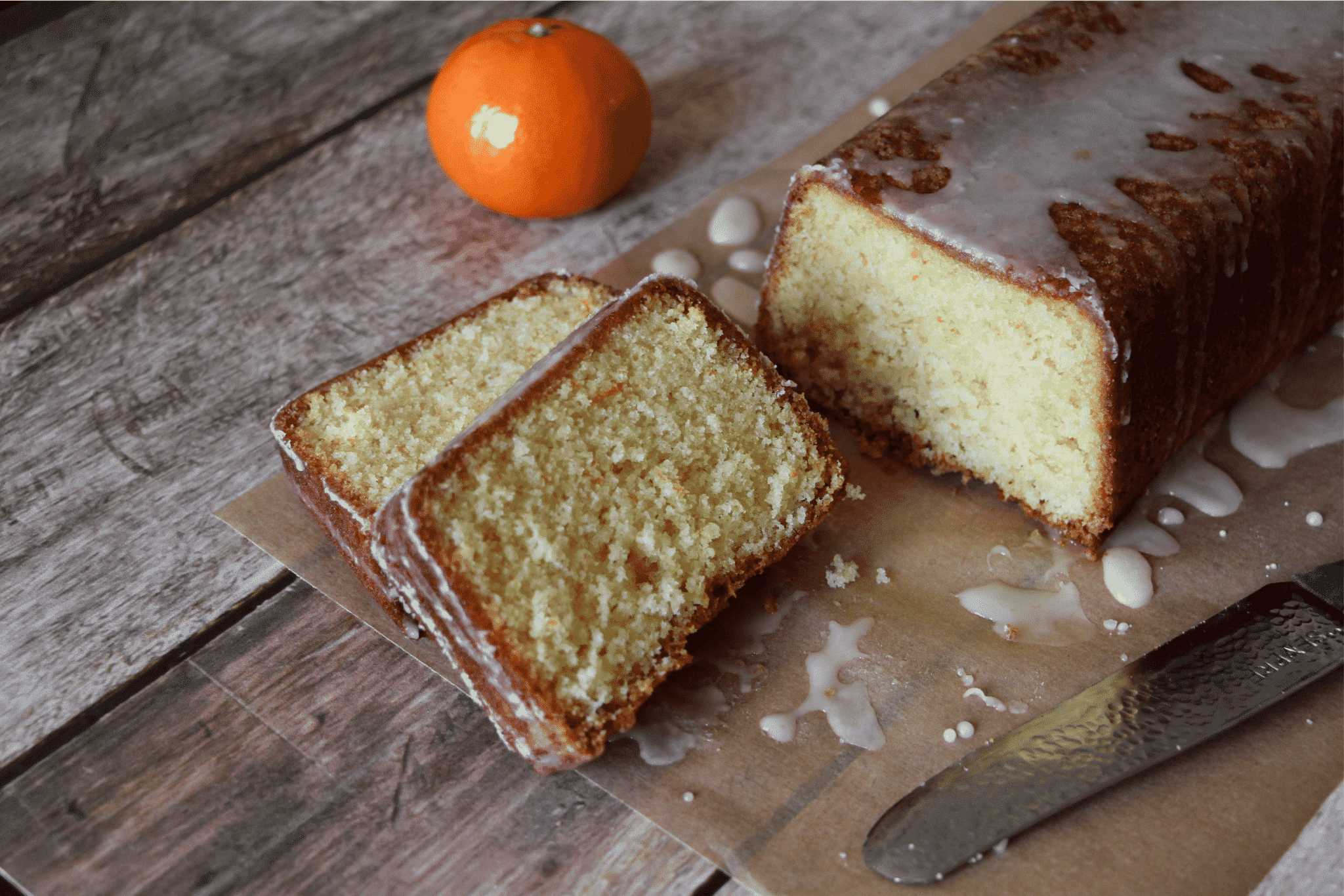 Print Recipe
Clementine moist Pound Cake
Ingredients
4 organic clementines
220 g sugar
2 eggs
1 pinch of salt
125 g cream
225 g flour
6 g baking powder
100 g butter
100 g icing sugar (optional - for the icing)
Instructions
1
Preheat your oven at 160 degrees.
2
Grate the lemons and set aside the zest.
3
Squeeze the juice of half a clementine and set aside. (optional - only if you want icing)
4
In your food processor bowl or in a large bowl, put the eggs, the sugar, salt and cream. Mix until you get a foamy mixture.
5
During that time, melt gently the butter.
6
Add the flour and baking powder to your mixture. Mix.
7
Add the clementine zests then the melted butter. Mix until you get an homogeneous and rather compact mixture.
8
Pour in a cake mold previously buttered.
9
Bake for 50 minutes. Check with a knife if it is well baked.
10
Unmold and let cool down on a grid.
11
Prepare the icing: mix the juice with the icing sugar. Pour on your cake when it's cooled down.