Today, let me introduce another famous Bredeles (Alsatian Christmas cookies) recipe highly appreciated in Alsace … Christmas celebration time isn't over yet, it is still time to bake Saint Nicholas sticks!!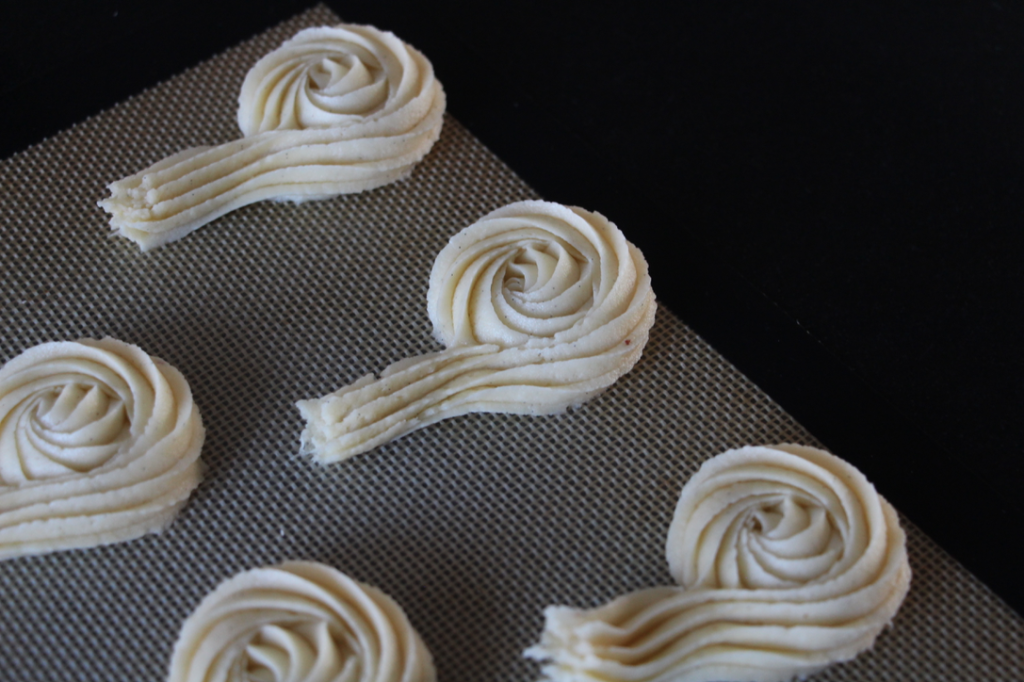 It is a recipe from Christophe Felder that I share today, needless to say it is a delight!!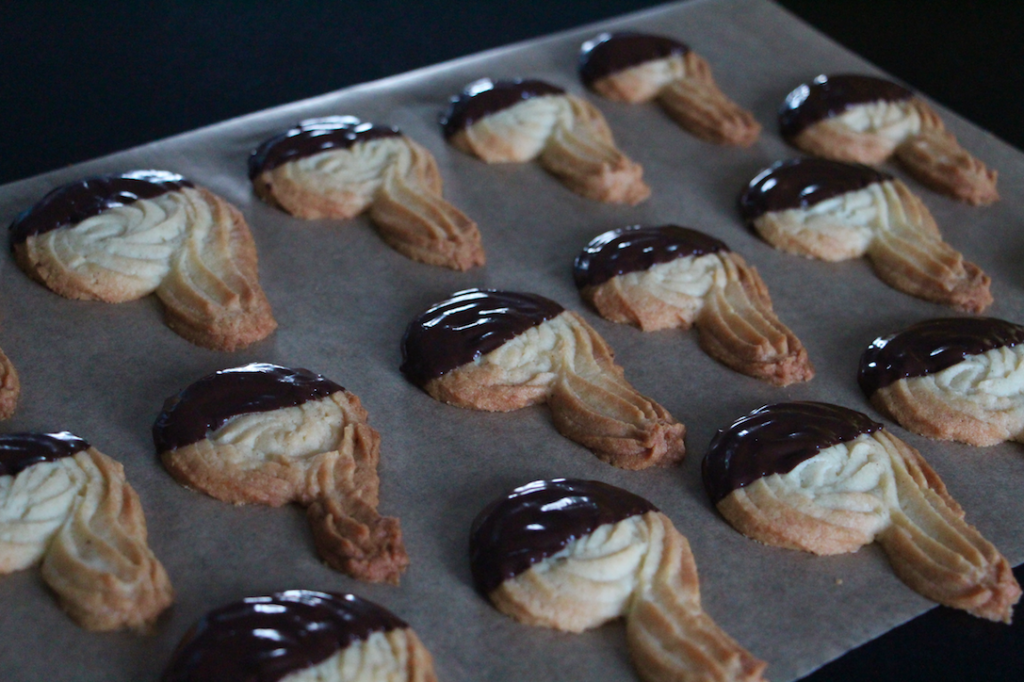 I like them with a chocolate cover but it is not mandatory. Without chocolate they are already amazingly good!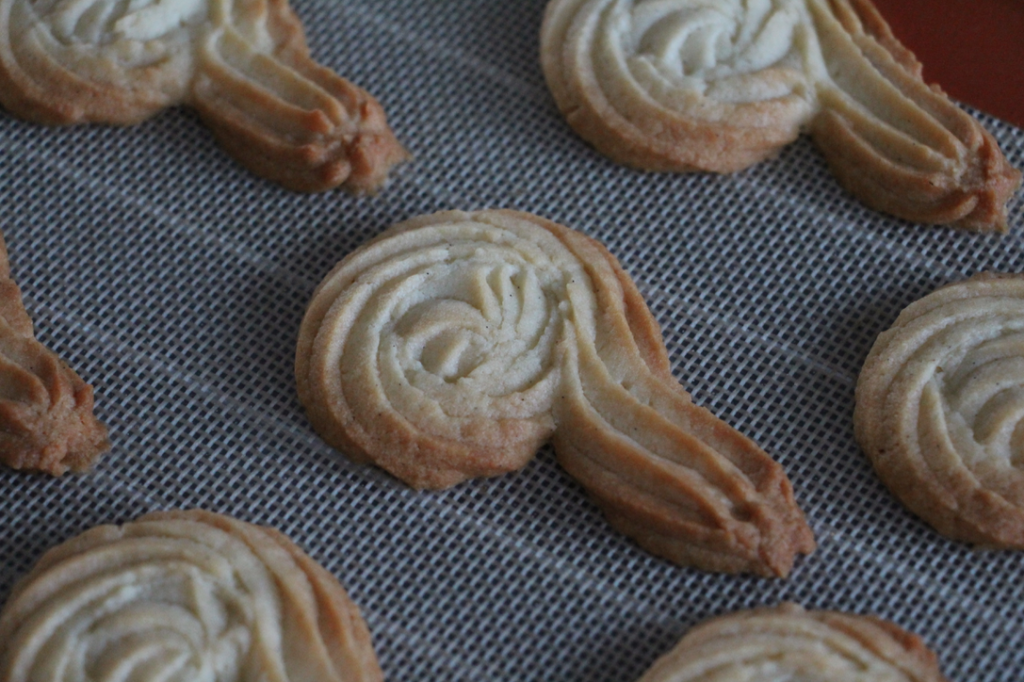 So this is another cookie recipe to enjoy during the end of the year holidays!! or to enjoy all year long afterall!!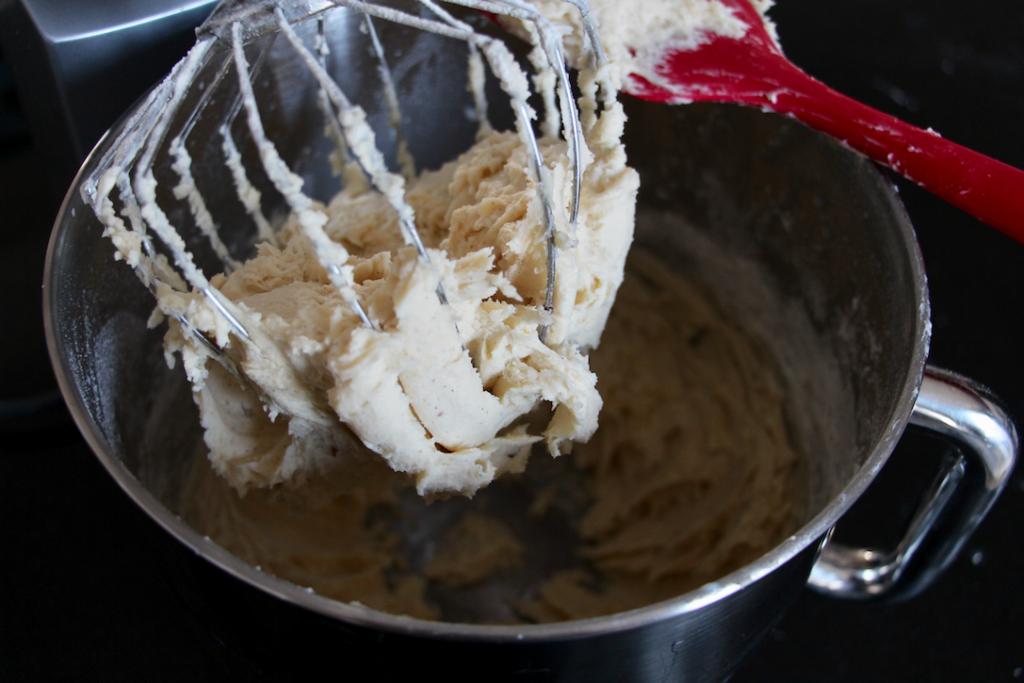 My main recommendation for this recipe is to use a very soft butter to have the right batter texture. Remove it from your fridge at least 2 hours before starting the recipe.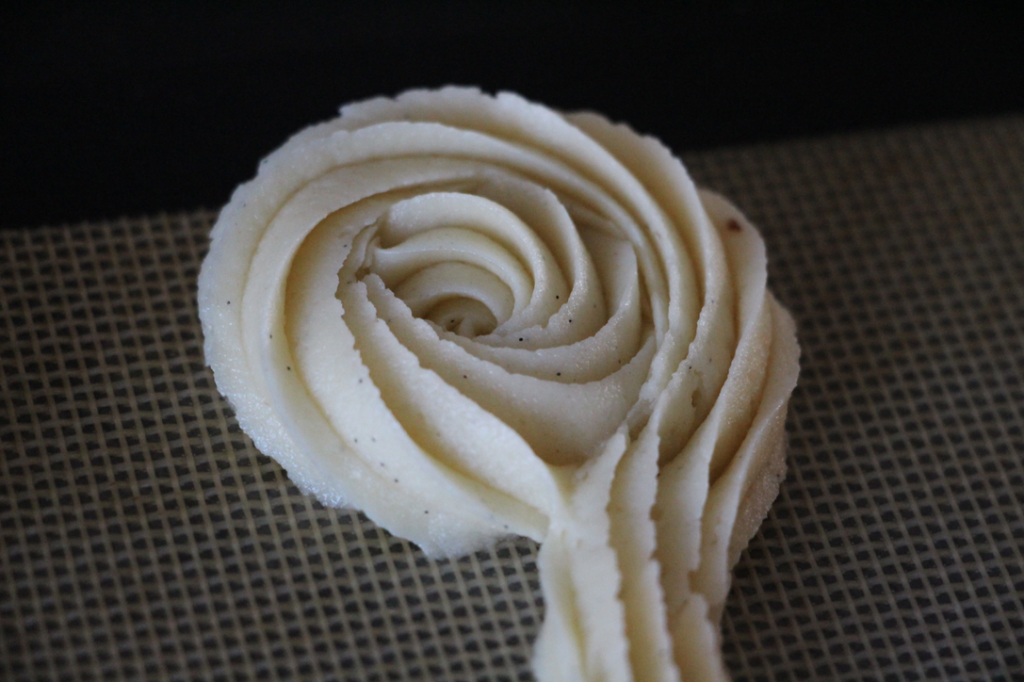 Otherwise piping will be very hard to make. The milk should be at room temperature too.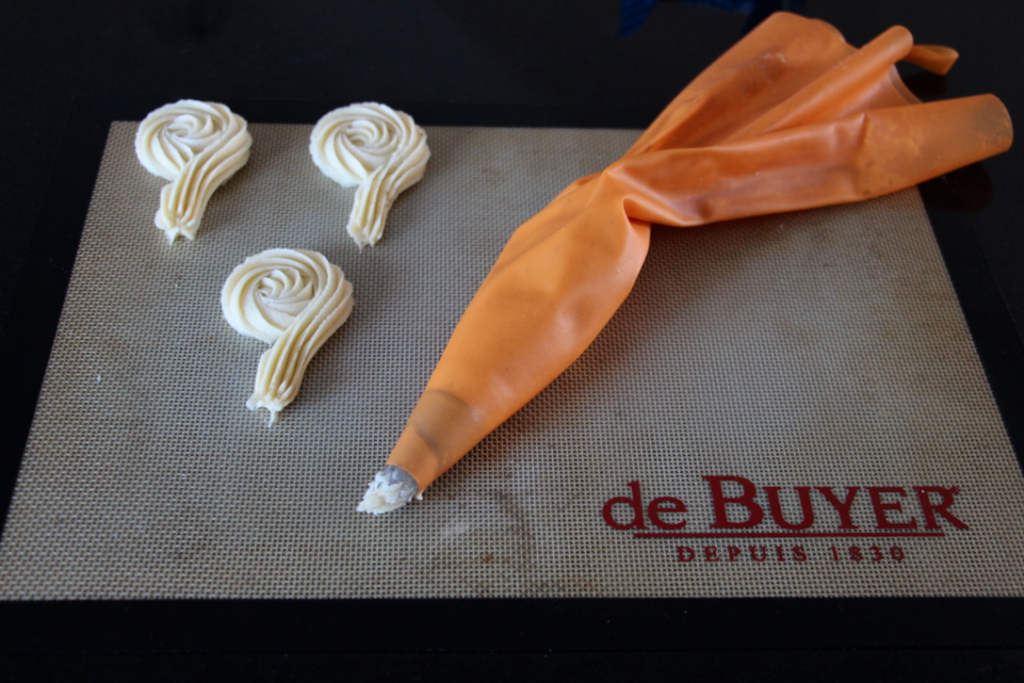 The utensils:
My kMix with whisk
My piping bag by De Buyer (a one-use piping bag won't work, it will break under pressure)
and a 8 teeth nozzle.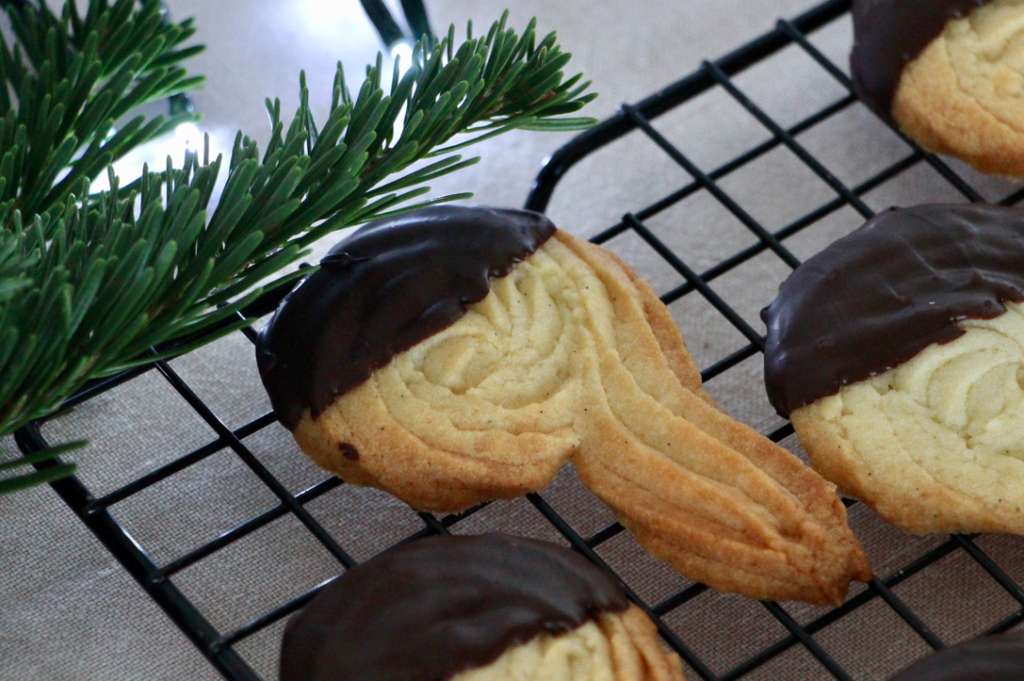 Do you want to try it now?
The recipe, Chef!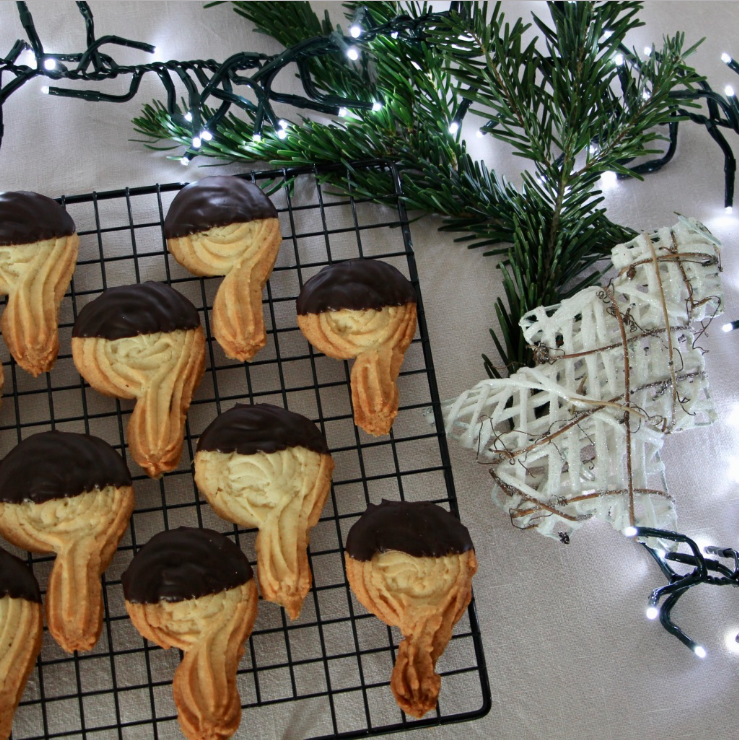 Print Recipe
Ingredients
250 g butter at room temperature

150 g icing sugar

120 g milk at room temperature

1 teaspoon liquid vanilla

1/2 vanilla pod

375 g flour

150 to 200 g chocolate
Instructions
3
When you have an homogeneous mixture, add the milk, the liquid vanilla and the seeds of the vanilla pod.
4
Add finally the flour and whisk at medium speed if you use a food processor.
5
As soon as the mixture is homogeneous, stop whisking.
6
Make sticks on a baking sheet: start with a rose and finsh with a stalk.
7
Set aside in your kitchen for 30 minutes.
8
Preheat your oven at 180 degrees.
11
Melt the chocolate with a double boiler and soak the cookie. Place on a baking sheet until the chocolate is hard again.