Hello my friends!
Let me introduce today a super fresh dish.
Yes, we are going to make a zucchini and pomegranate carpaccio.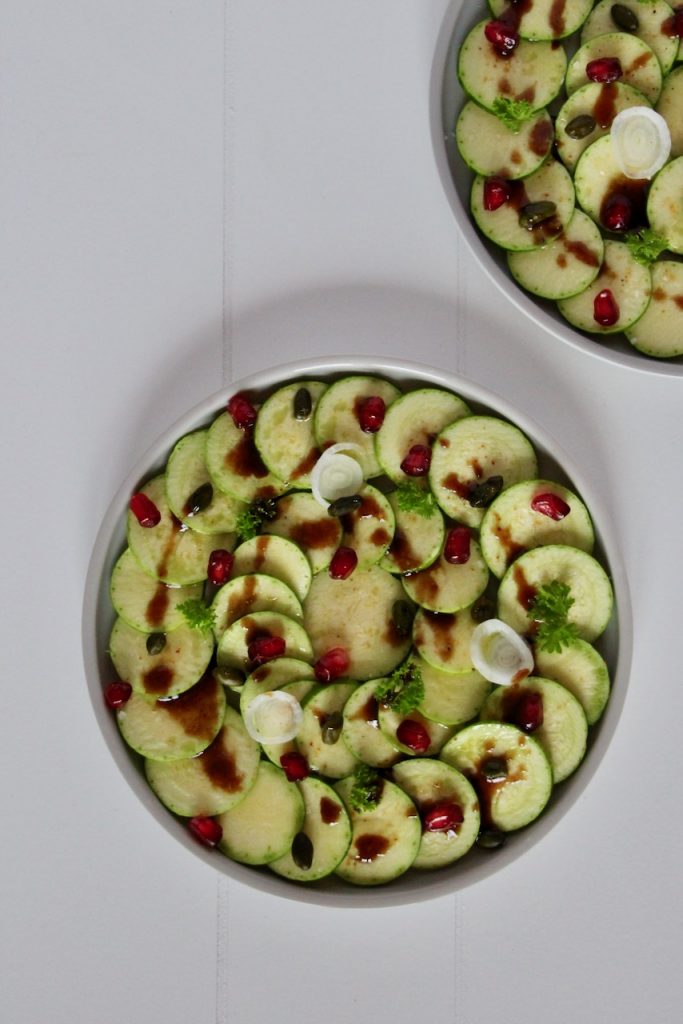 You're going to like it for two main reasons: first it's really yummy, and (drum roll) it's ready in 5 minutes only! Crunchy, tasty, super fresh! Isn't it the best for a very "caliente" summer??!!
I like to serve this zucchini and pomegranate carpaccio as a starter or as an appetizer to share. Don't you agree that those plates look tempting? 😉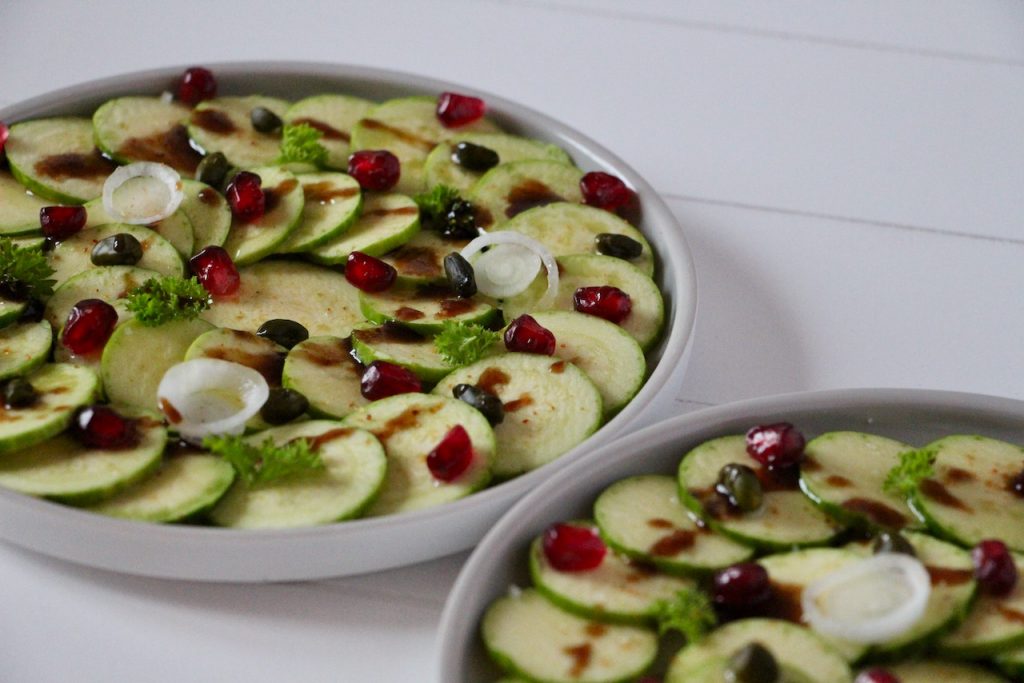 So there are two points to take into consideration here for this recipe.
The choice of zucchini is obviously a key point. Avoid (if you can) the traditional dark green zucchinis, unless you have very thin ones, freshly harvested. I chose the zucchini from Nice (the city on the French Riviera) which taste and texture are wonderful. You can also go for white zucchinis or yellow ones. Anyway, always take thin ones. Your zucchini slices will have to be very thin too.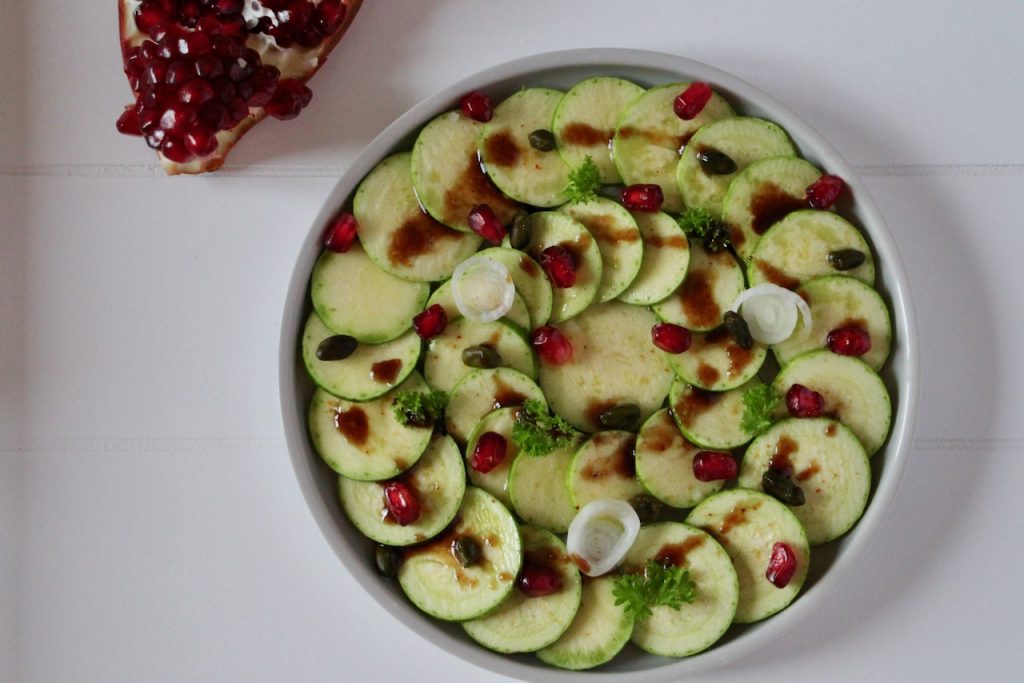 Another point to take into account, the pomegranate molasses. You may not have this ingredient in your kitchen. Either you will find it at the vinegar or world food section of your supermarket, or you can replace it by a balsamic vinegar concentrate.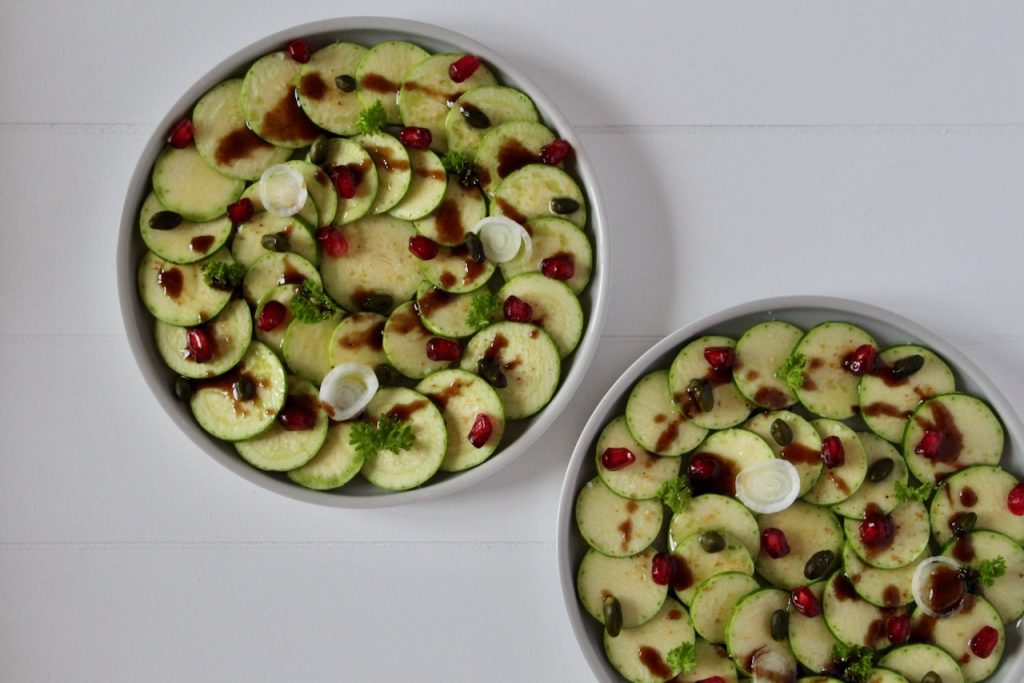 If you want to make the concentrate, heat your balsamic vinegar at medium heat and keep an eye on it. It will reduce, concentrate its flavors until it has a syrup texture.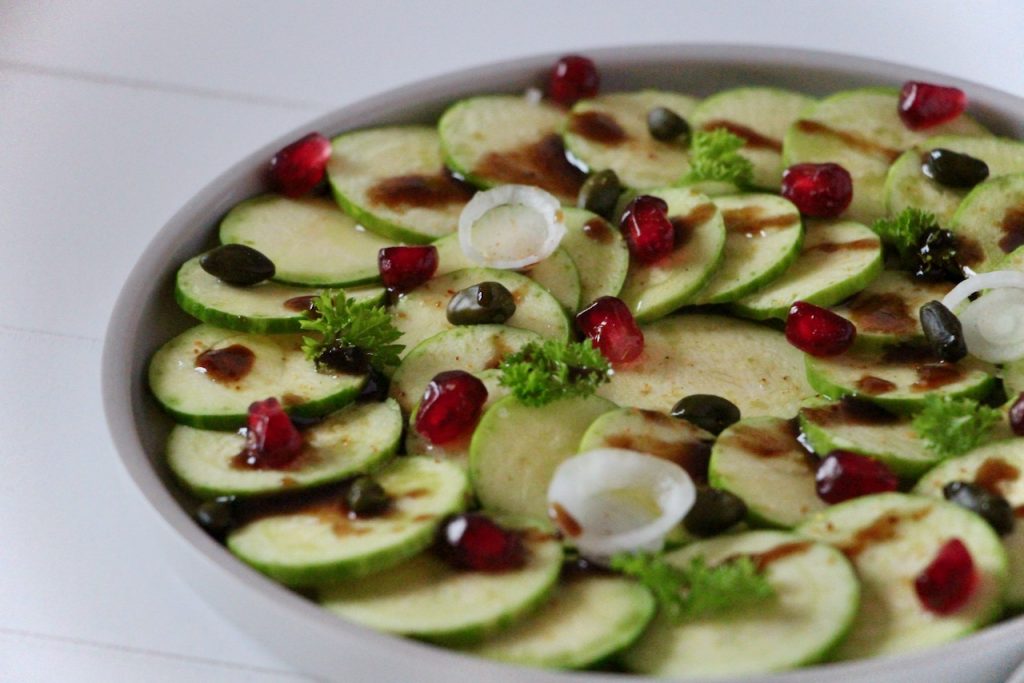 The utensils:
A mandoline slicer to make very thin slices of zucchini,
A cutting board
And a sharp knife.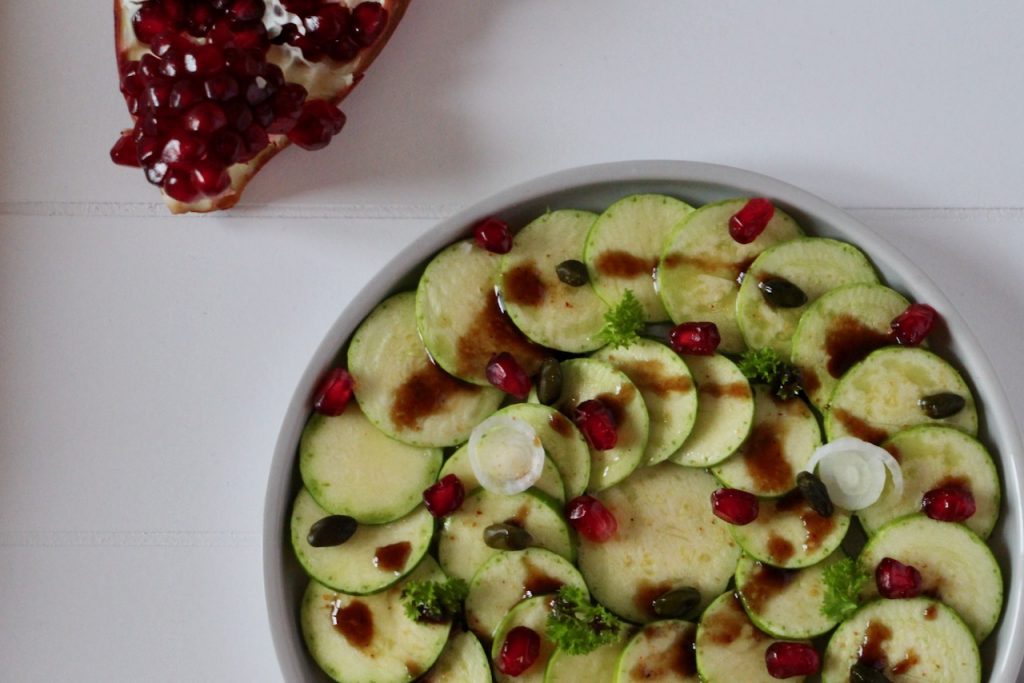 (Presentation : plate L'Économe by Starck by Degrenne)
Let's do this!
The recipe, Chef!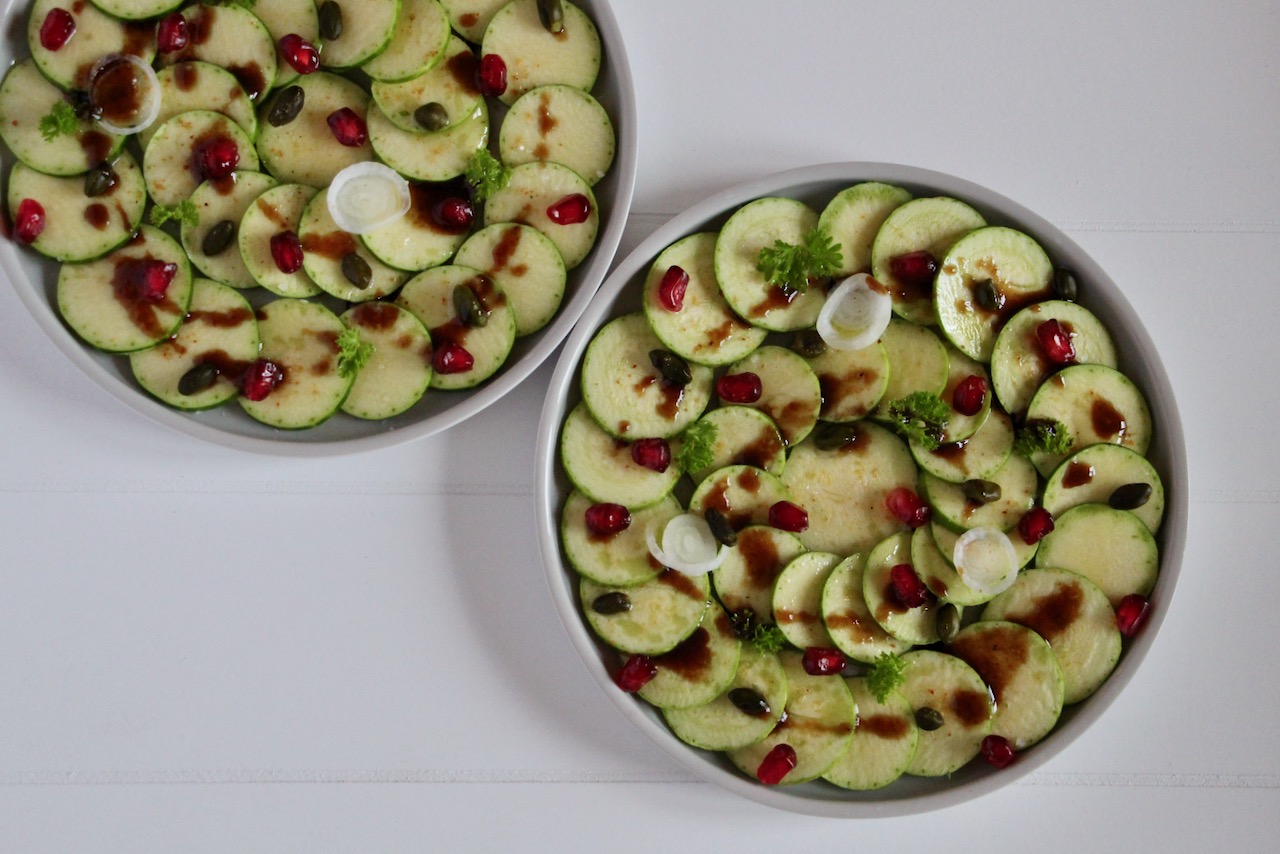 Print Recipe
Zucchini and Pomegranate Carpaccio
Ingredients
2 zucchinis
1 small fresh white onion
1 tablespoon olive oil
1 tablespoon pomegranate molasses
1 tablespoon pistachios
A few pomegranate seeds
Parsley
Flower salt
Pepper
Instructions
1
Slice your zucchinis with the mandoline and place them on your plates.
2
Spread pomegranate seeds, pistachios, chopped onion and parsley.
3
Pour the olive oil and pomegranate molasses.
4
Add salt and pepper and serve!
Notes
You can replace the pistachios with pine pinions.