Hello, hello! I'm back!! After a week of heatwave in France, then a November week in June, it seems that sunny days are back ! Alleluiah ! To celebrate this and the National American Day, what best than an amazing no-bake cheesecake recipe ?
So let's go to New York ! Or Los Angeles ! My best cheesecakes memories !! Just like that or with caramel, lemon curd or a red fruit jelly, mamma mia !! What a divine treat !!
This recipe is just super easy to make, it is a great hit among children. The pics placed in this post come from the cheesecake baked by my daughters this weekend (13 and 7 years old !!). What more fun than to give the kids aprons and watch them cook or bake together ? I just love it !
The result is outstanding : the Speculoos crust is perfect, the filling light and smooth. You'll sign for it at your first bite …
You can also enjoy a little decoration moment : red fruit jelly nicely spread on top of your cheesecake, jelly drops, fresh fruits … A nice combination of nice to look at and delicious taste…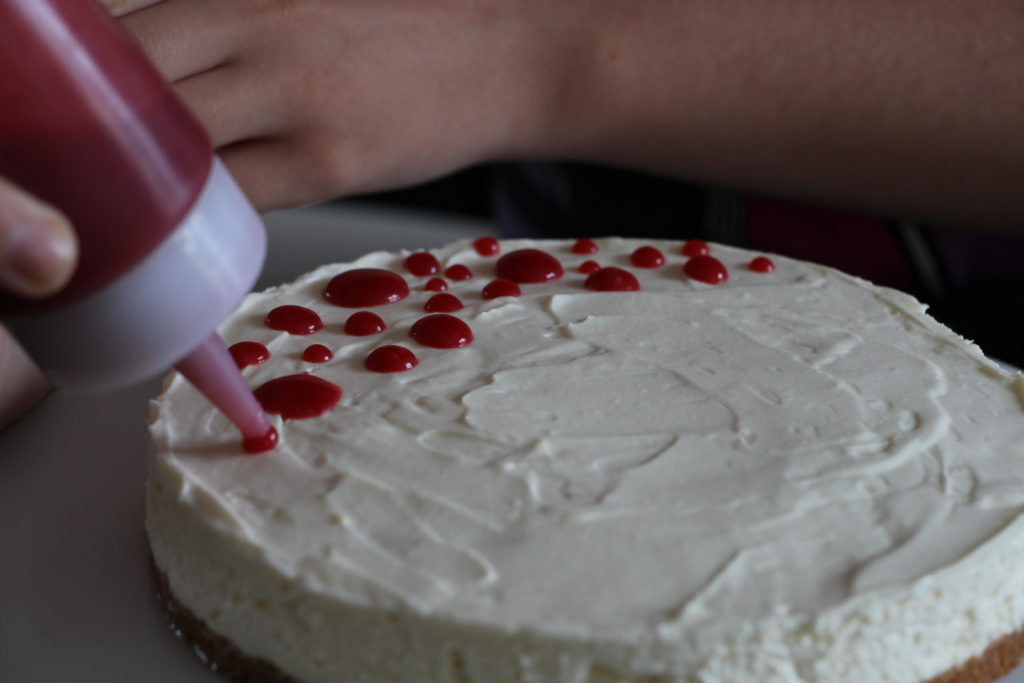 Okay, enough talking (though you know I enjoy it quite a lot !!) ! Let's bake!!
Recipe for a 22 cm diameter mold.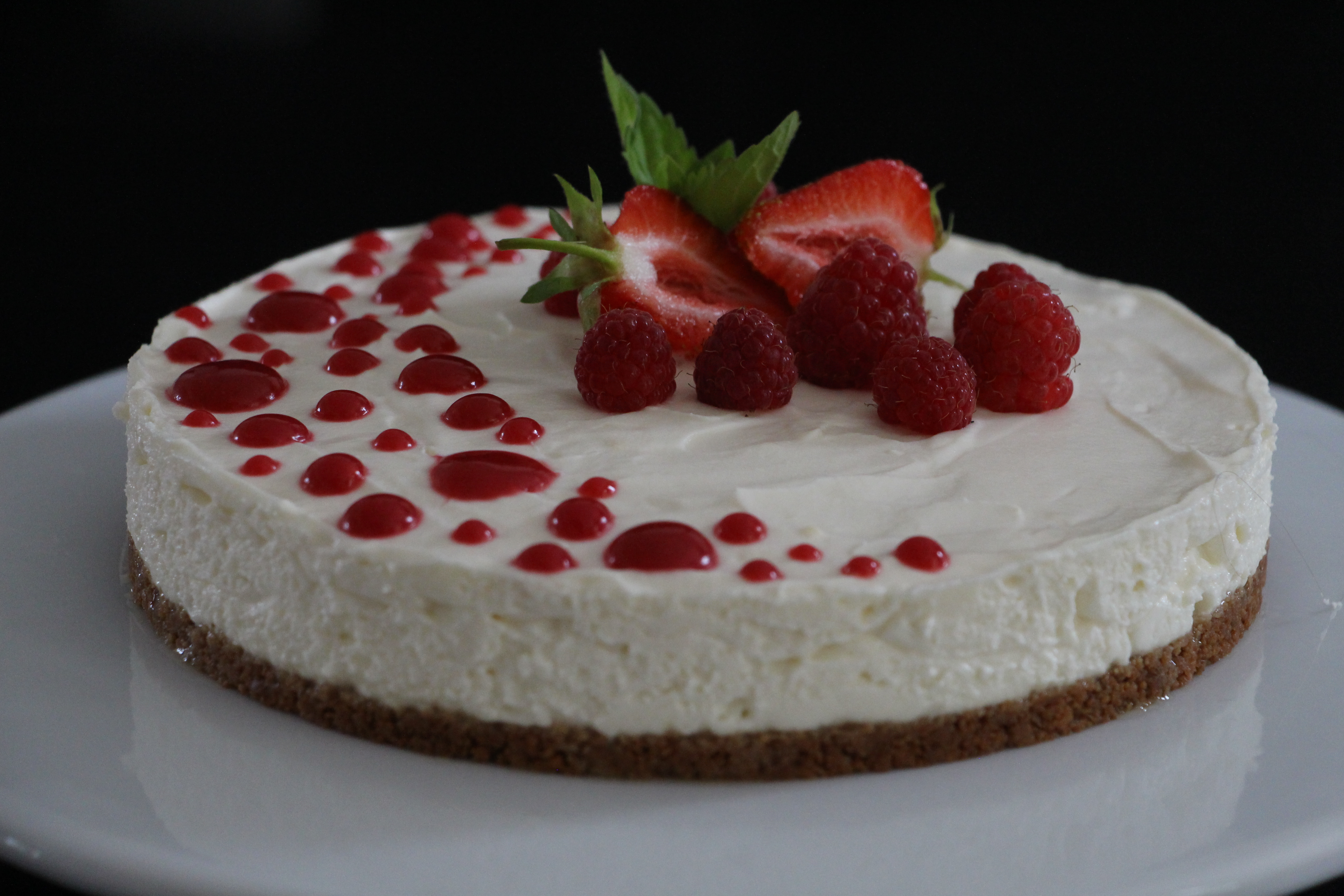 Print Recipe
Ingredients
150 g graham crackers or Speculoos
75 g unsalted butter, melted
75 g sugar
300 g cream cheese (Philadelphia), at room temperature
15 cl liquid cream
1/2 lemon juice
1 teaspoon vanilla extract
Instructions
1
Crush your graham crackers or Speculoos with a rolling pin until very fine crumbs form.
2
Pour crumbs into a bowl and add the melted butter, and stir until well combined.
3
Press flat the crumb mixture into a springform pan. Chill crust in your fridge.
4
Mix the lemon zest, lemon juice, vanilla extract and sugar.
5
Add the cream cheese until smooth.
6
Whip the cream in order to make a chantilly (without sugar !). And add it to the cream cheese mixture with a spatula.
7
Pour the filling into the crust; smooth the top with a rubber spatula.
8
Set aside in your fridge for 3 hours.
9
When serving, add your topping of choice.
Notes
It is very convenient to have a plastic strip to put against your springform pan to make the unmolding easier. If you don't have such strip, ease the unmolding with a knife.
Enregistrer