Hello my friends!
Everybody knows the famous club sandwich. And everybody loves it. Here is my version that I usually serve as appetizers or for a nice comforting meal.
Let's see the recipe, Chef!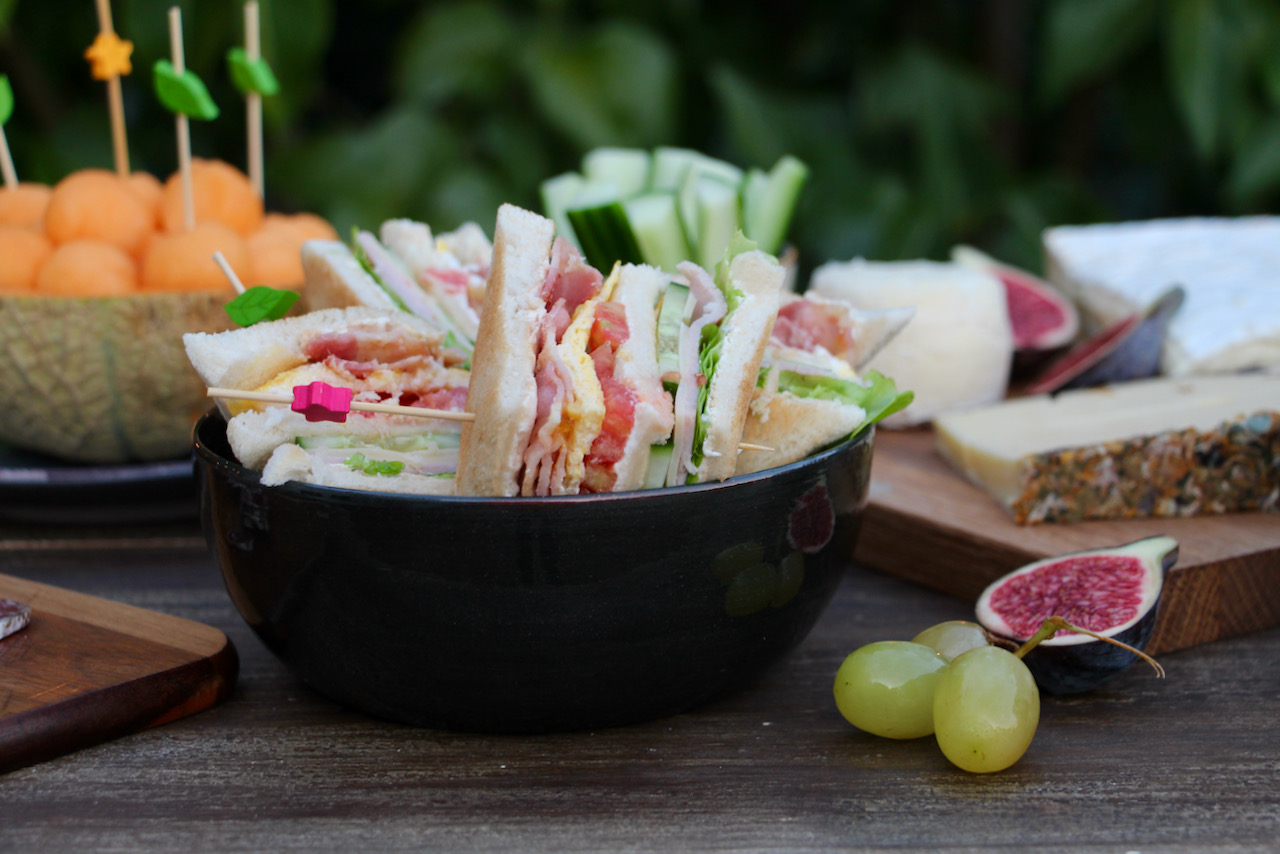 Print Recipe
Ingredients
6 slices of bread

2 eggs

1 tsp olive oil

Salt

4 bacon slices

100 g cream cheese

2 lettuce leaves

2 slices ham

2 slices Cheddar or Gruyere cheese

8 slices cucumber

1 tomato
Instructions
1
Toast your bread slices and set aside.
2
Heat the olive oil in a frying pan.
3
Add the beaten one egg with a pinch of salt.
4
At the end of cooking, fold the sides in a square shape. Set aside.
5
Do the same with the second egg.
6
Stir fry the bacon in the same frying pan. Set aside.
7
Cut the tomato in slices.
8
Spread the cream cheese on your toasts.
9
Place lettuce, ham, cheddar and cucumber on two toasts.
11
Add the omelette, bacon and tomato slices. Salt to taste.
12
Add the two last toasts on your clubs sandwiches, cream cheese against the tomatoes.
13
Place little sticks and cut your sandwiches in halves or quarters.