Hey you all !
I'm so sorry but lately I'm super busy and spending time translating my posts is time I don't have.
So I'll just translate the recipe itself for you !
I hope you'll enjoy it anyway …
The recipe, Chef !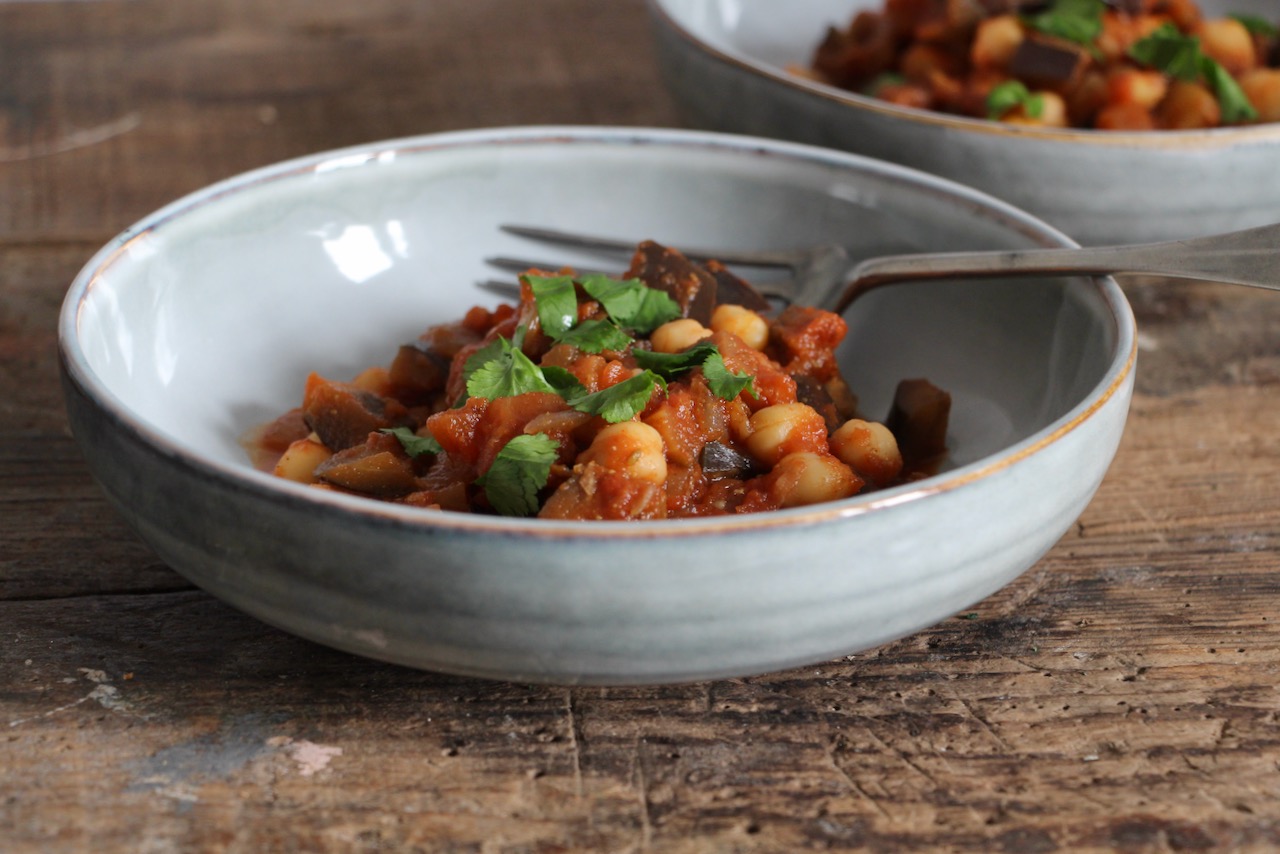 Print Recipe
Eggplant Stew with Tomato and Chickpeas
Ingredients
1 large eggplant

2 tablespoons olive oil

1 onion

2 garlic cloves

400 g tomato pulp

1 tablespoon honey

3 teaspoons ground cumin

2 teaspoons paprika

1 teaspoon ground ginger

1 teaspoon ground cinnamon

200 g canned chickpeas

Herbs (coriander, mint or basil)

Salt

Pepper
Instructions
1
Cut your eggplant in 1 cm cubes.
2
Mince the onion and stir fry with the olive oil in your casserole for 1 minute. Add the eggplant cubes and 2 teaspoons of ground cumin.
3
Add the grated garlic and put the lid. Leave at medium heat for 5 minutes, mix from time to time.
4
Pour the tomato pulp, 1/2 cup of water, the honey and the rest of the spices. Add salt.
5
Cook at low heat with lid for 1 hour 15 minutes.
6
Add finally the chickpeas and adjust seasoning. Cook 15 more minutes.
7
When serving, chop the herbs and spread them on your eggplant stew.