Hello hello !!
I come to you today with Wednesday's special recipe: chocolate chip cookies with melted chocolate heart. A recipe inspired by Christophe Michalak …
This recipe has been a revelation for me. I've been looking for a while for the right chocolate chip cookies recipe, both crunchy and soft inside. Christophe Michalak's chocolate chip cookies are the right answer to this issue …
They are absolutely  De-Li-Cious !!
I like to bake them in a full chocolate version (small chocolate chips in the mixture and a large chocolate chip in the center of the cookie) but you can bake them a thousand ways! You can add nuts, almonds, make a melted caramel heart, take white chocolate or even add cocoa to the mixture… So many possibilities for what will be one of your favorite sweet snacks!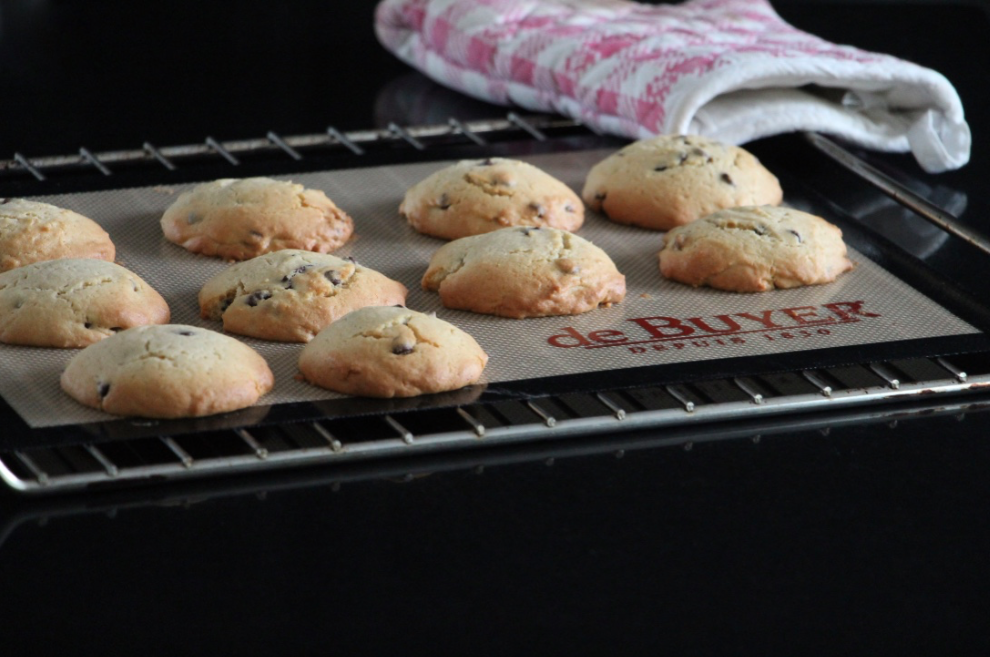 You can also make them in small size and serve them with your expresso or your dessert!
Shall we have a look?
The recipe Chef !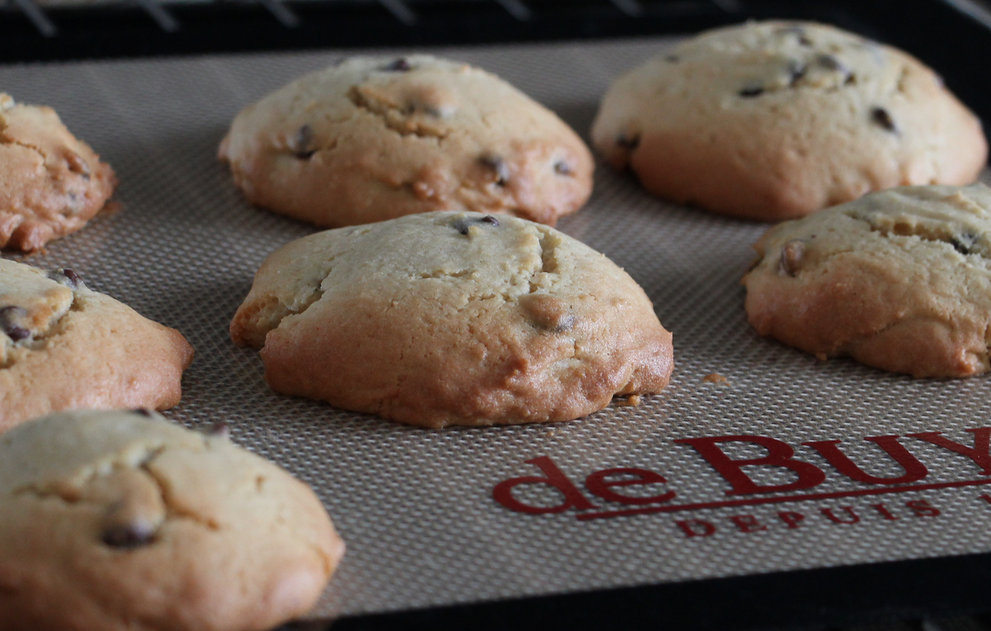 Print Recipe
Ingredients
120 g flour
1 teaspoon baking powder (4 g)
60 g butter at room temperature
1 egg
1 tablespoon of milk
50 g brown sugar
30 - 40 g chocolate chips
8 - 10 pieces of dark chocolate
1 pinch of salt
Instructions
1
Mix the butter with the brown sugar until you get a smooth mixture.
2
Add the egg, then the milk, and finally the flour, baking powder and salt.
3
Add the chocolate chips and mix gently.
4
Set aside in your fridge for one hour.
5
After one hour, pre-heat your oven at 175 degrees.
6
Make balls with the batter and put a piece of dark chocolate in the center.
7
Set your cookie balls on a silicone mat or a baking paper. (your cookies are going to spread during baking, do not put them too close to each other)
8
Bake in the oven for 12 to 14 minutes.
9
Let them cool down before taking them off the mat.
Notes
For an easy ball making, your batter has to be very cold. Do not hesitate to put it back in your fridge for 5 minutes after having made half of the cookie balls. Be creative ! Have fun changing the recipe (nuts, almonds, caramel, white chocolate, etc)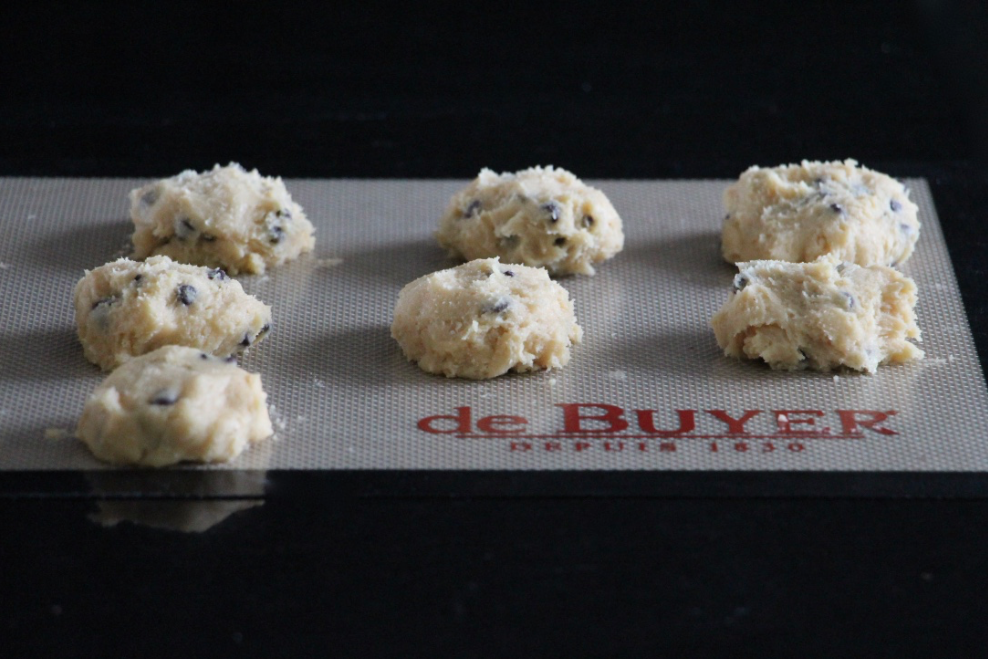 Enregistrer
Enregistrer
Enregistrer
Enregistrer
Enregistrer
Enregistrer