If there had to be only one basic pastry recipe, it would surely be the vanilla custard recipe.
Today, I will introduce the one from Chef Philippe Conticini. It is not that different from the ones you can easily find on blogs or pastry books, but with this one you get the little details that make it an amazing vanilla custard.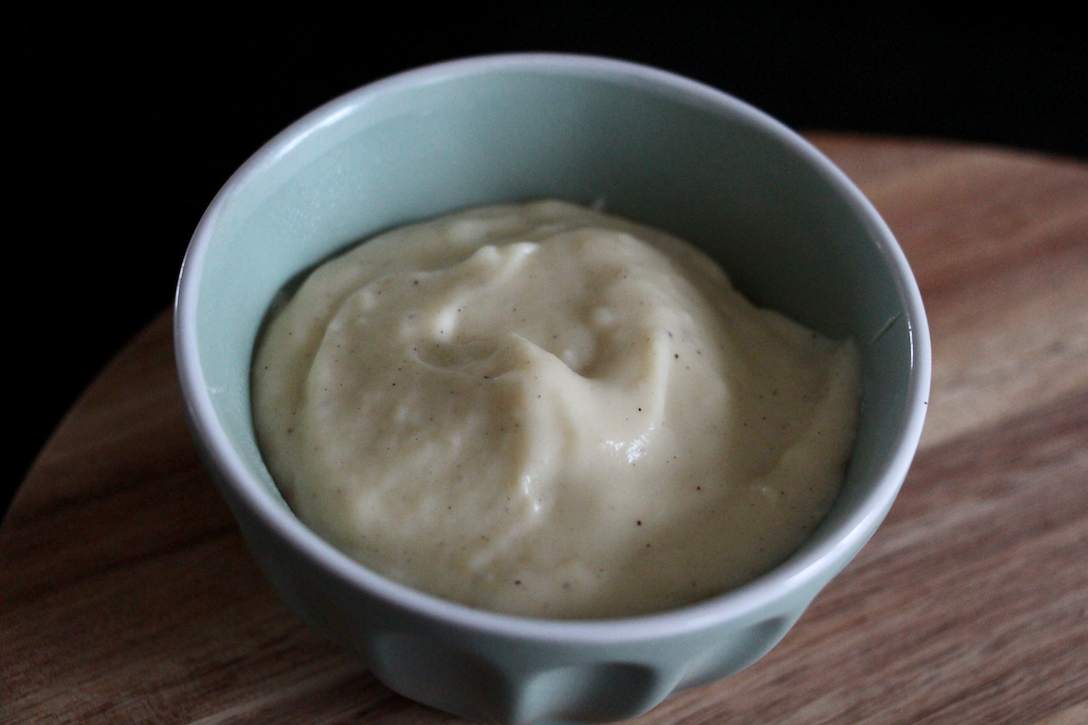 And I will give you the little details.
No need to talk more, the recipe, Chef!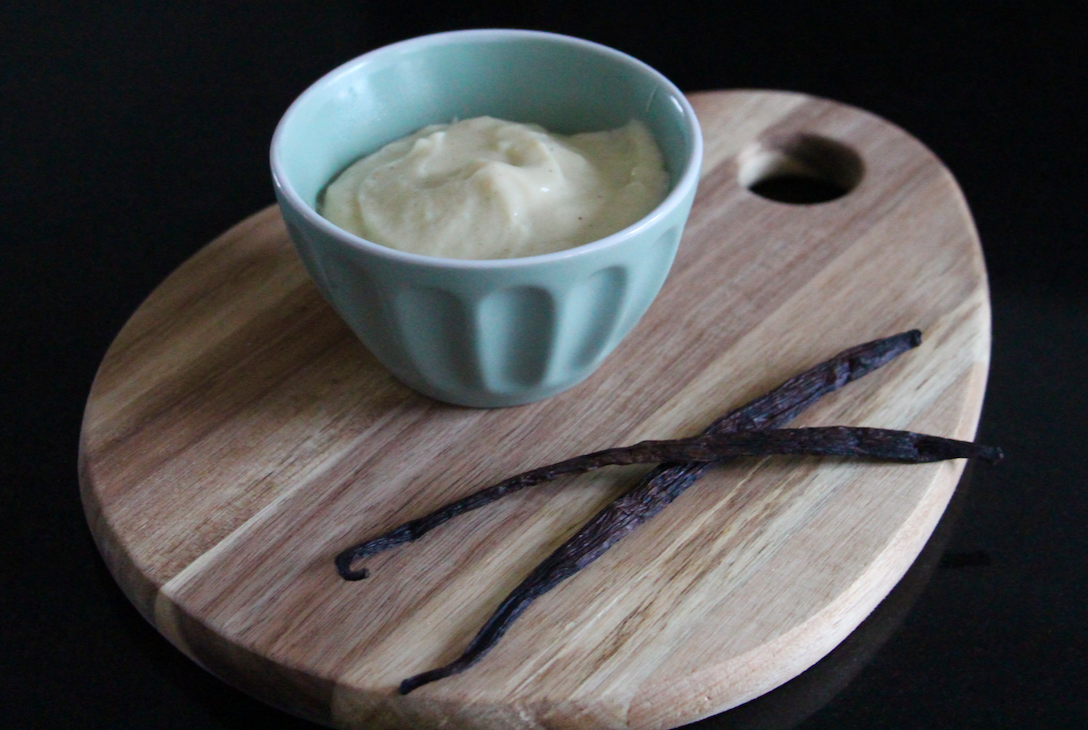 Print Recipe
Ingredients
1/2 l milk

4 egg yolks or 80 g

40 g sugar

45 g flour

1/2 vanilla pod (or vanilla powder)
Instructions
1
Pour the milk in a saucepan with the vanilla pod cut in half.
2
Boil and remove immediately from the heat. Set aside for 15 minutes.
3
During that time, whip the egg yolks with the sugar until it gets white.
4
Then add the flour and whip again.
5
Remove the vanilla pod from the milk. Pour half of the milk on your mixture and mix. Pour the other half, mix again.
6
Pour the whole mixture in your saucepan and boil for 2 minutes while whipping with energy (otherwise your cream will cook too much at some point). (I do that at medium heat)
7
When the cream has the right consistency, pour it in a plate and cover with a clingfilm to avoid having a thick crust.
Notes
For a delicate taste, I recommend a high quality vanilla.