Hey my friends!
I'm back today with a yummy recipe that will help you get rid of egg whites that you don't know what to do with!
Here are my crunchy almond (or hazelnut) cookies! Interested?
Let's see the recipe, Chef!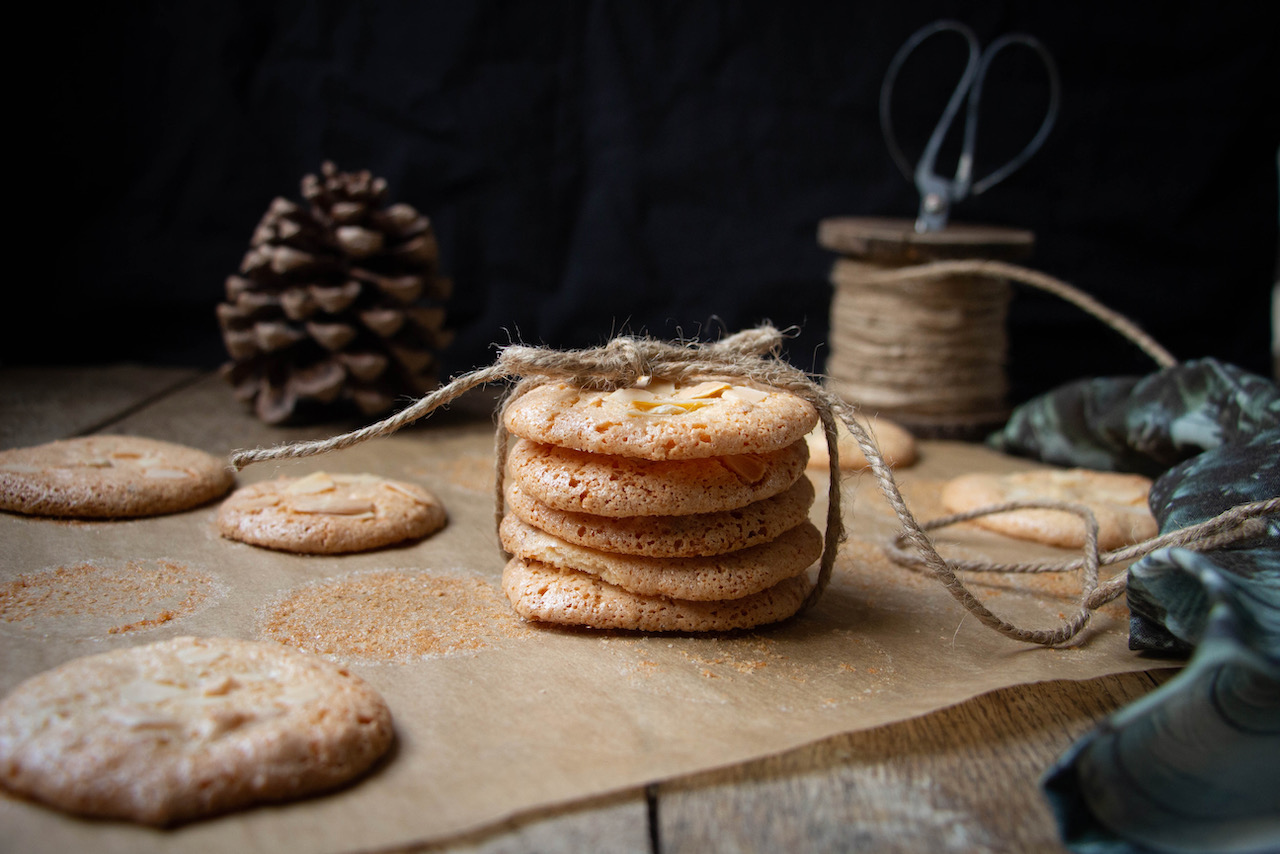 Print Recipe
Crunchy Almond (or Hazelnut) Cookies
Ingredients
60 g peeled almonds

35 g ground almonds

25 g almonds flakes

200 g sugar

60 g flour

2 egg whites (approx 70 g)
Instructions
1
Preheat your oven at 200 C / 390 F degrees.
3
Place them in a bowl. Add the ground almond and almond flakes.
4
Pour sugar and flour on top. Combine.
5
Pour the egg whites in the center and combine until homogeneous.
6
Drop a spoonful of the mixture onto two baking trays with parchment paper, leave enough space in between.
8
Leave on a cooling rack for 10 minutes before removing from the paper.