Hello my lovelies!!
Today I'm in a spinach kind of mood!!! Easy, tasty and healthy, this is what the recipe is…
Let's cook a spinach and tomato curry!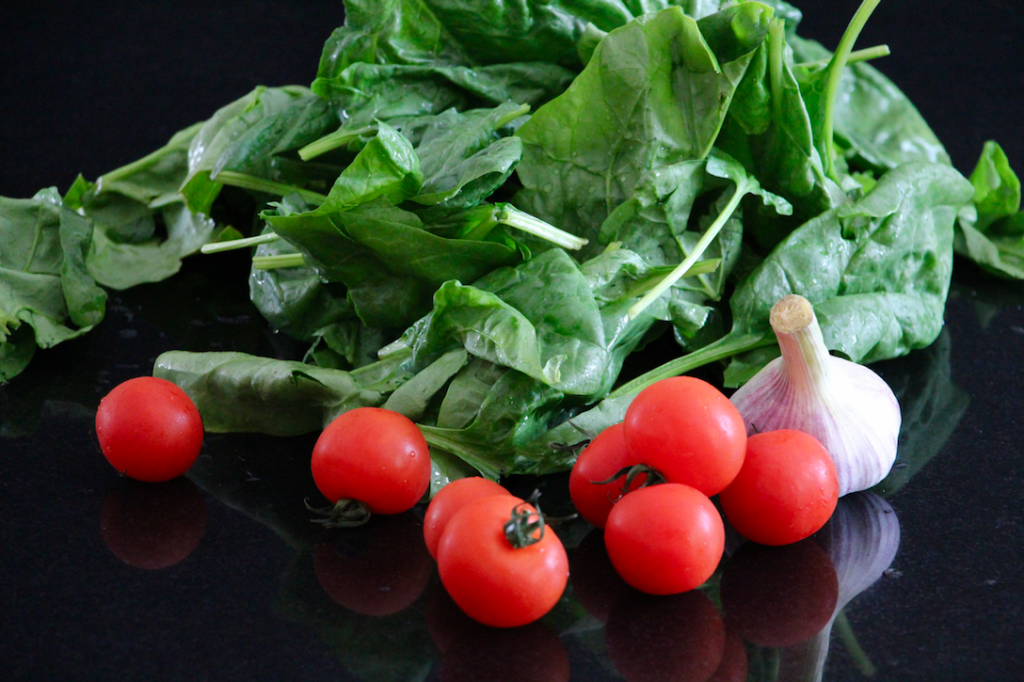 I love spinachs… I already introduced several recipes such as my  spinach and Comte cheese quiche, my mushroom and spinach linguine, my spinach and bacon quiche or my chicken curry and spinach quiche.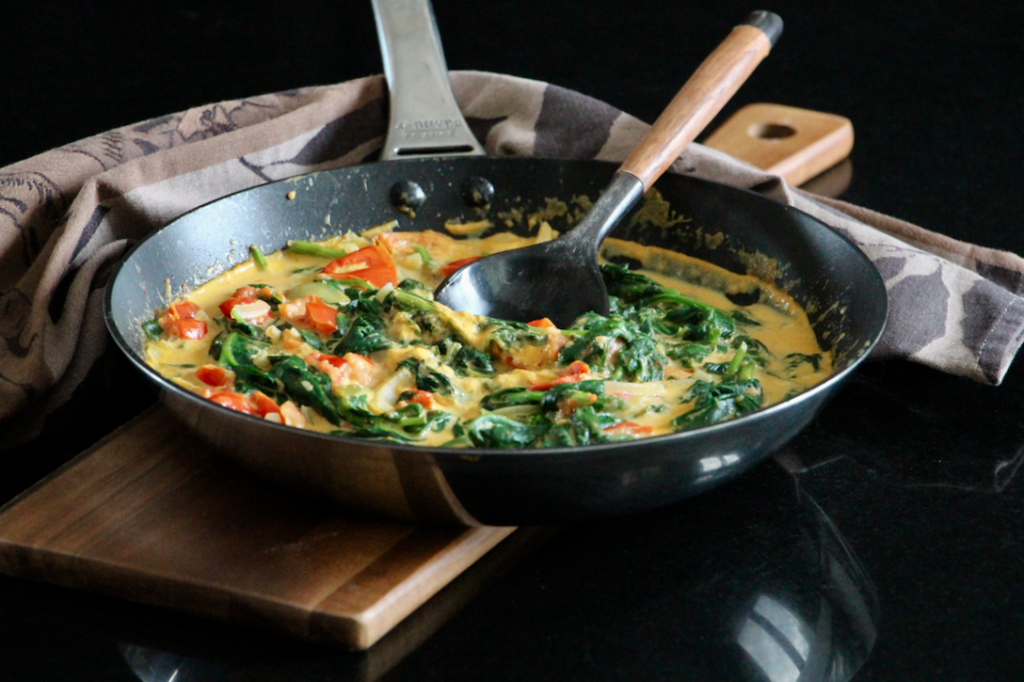 And the kids love thise recipe, I've tested that several times…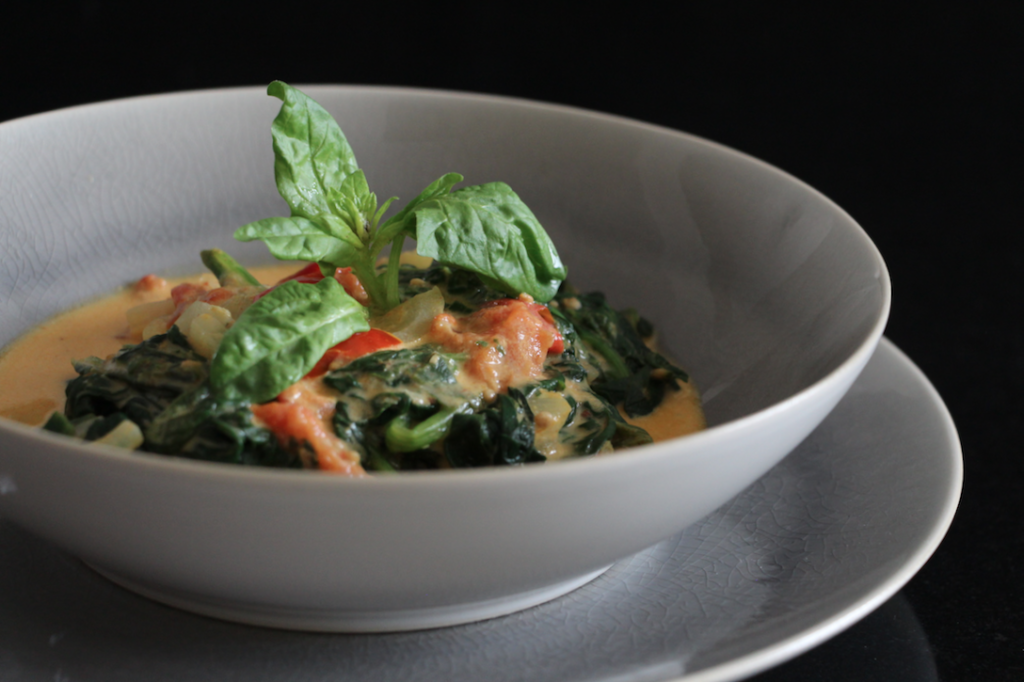 You can serve this curry as a side dish for fish, white meat, pastas, potatoes or simply rice.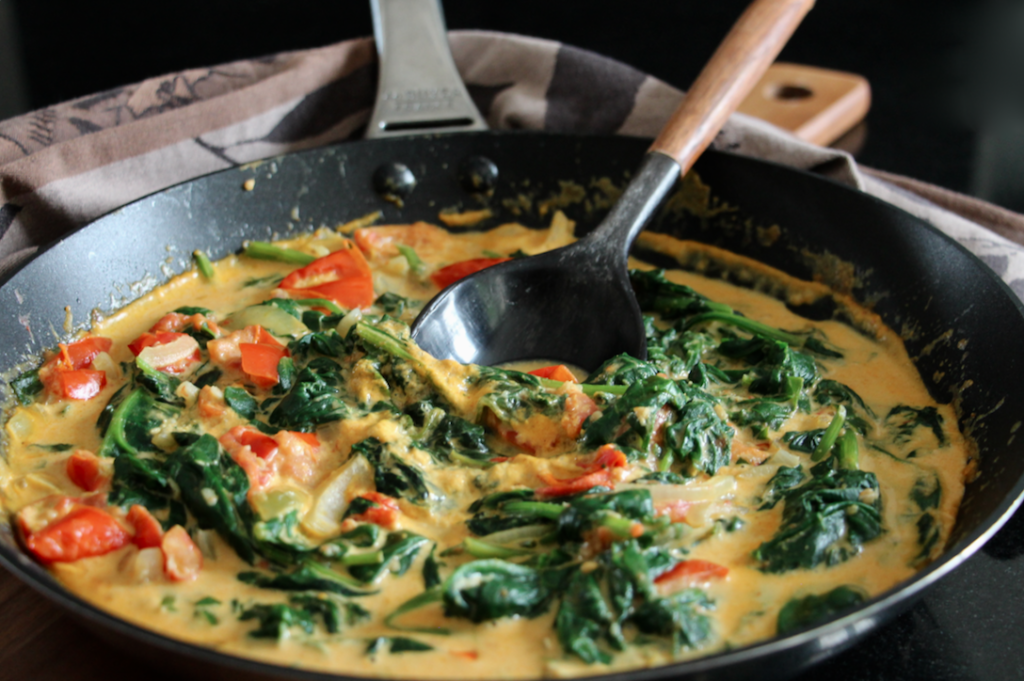 This spinach and tomato curry is perfectly balanced, spicy but not too much, and so tasty… Then it's up to you to spice it up if you like it hot!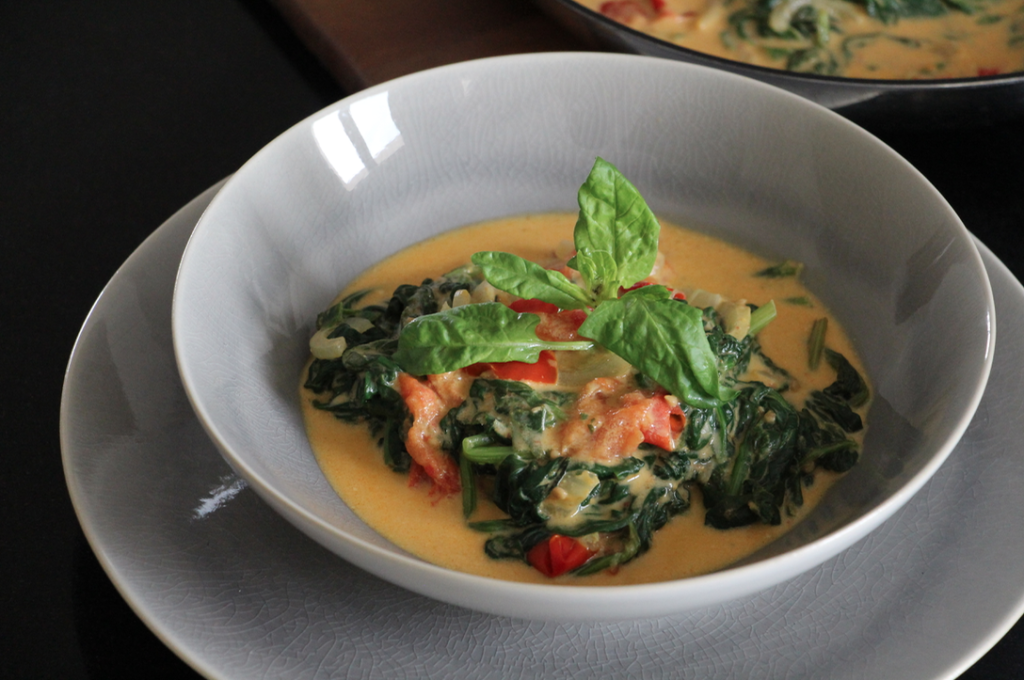 Add on October 25th, 2019 : this recipe serves 4 people as a side dish with pasta, rice or meat for instance. If you have it as a main, increase the ingredient quantities.
Let's go to the kitchen now!
The recipe, Chef!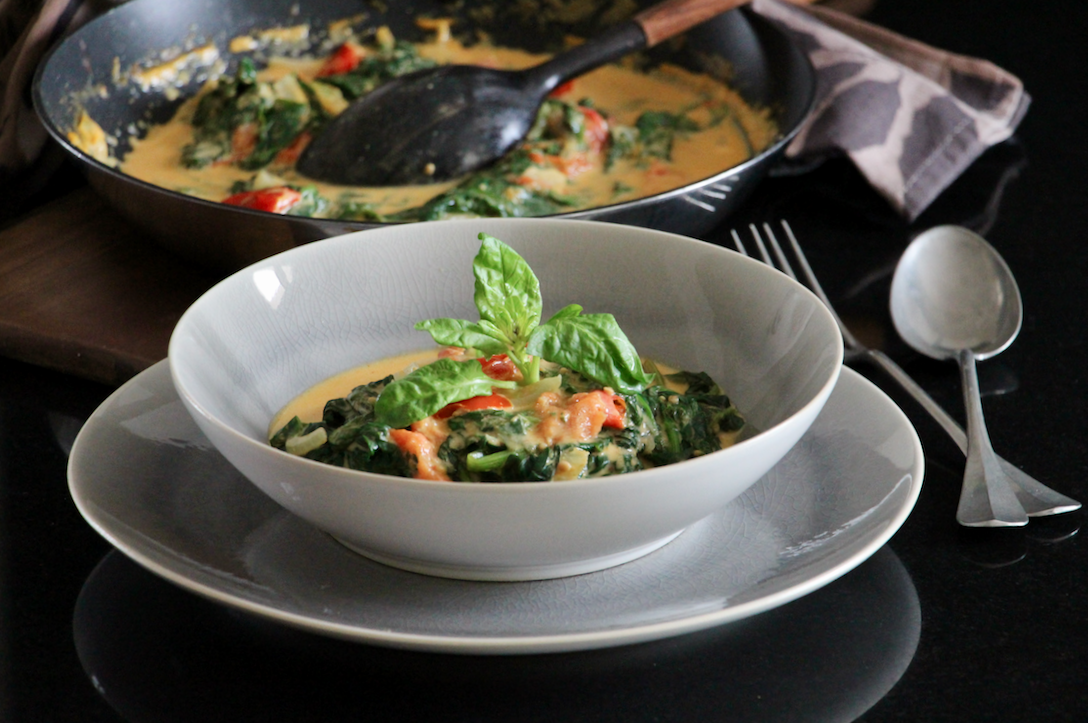 Print Recipe
Ingredients
2-3 handful fresh spinach
1/2 onion
2 cloves of garlic
15 cherry tomatoes
2 tablespoons oil
20 cl coconut milk
5 cl cream
Salt
Pepper
1 teaspoon curry
1/2 teaspoon curcuma
Ground ginger
Red mild pepper
Paprika
Instructions
1
Boil a large volume of salted water.
2
Plunge the spinachs in the boiling water for 2 minutes.
3
Drain them (press to remove as much water as possible). Set aside.
4
Heat the oil in a frying pan and add the minced onion.
5
Stir fry for 2 minutes then add the cherry tomatoes cut in half and the grated garlic. Cook at medium heat for 5 minutes.
6
Add the spinachs, coconut milk and spices, salt, pepper.
7
Stew 10-15 minutes with cover at low heat.
8
Add cream before serving.
Notes
Cream is not mandatory if you want a lighter dish.