Hello my lovelies!!
Are you looking for a good donut recipe which can be cooked in the oven? Which means no frying smell, no deep fryer cleaning and less fat …
Yes you are …
Let's see…
The recipe, Chef !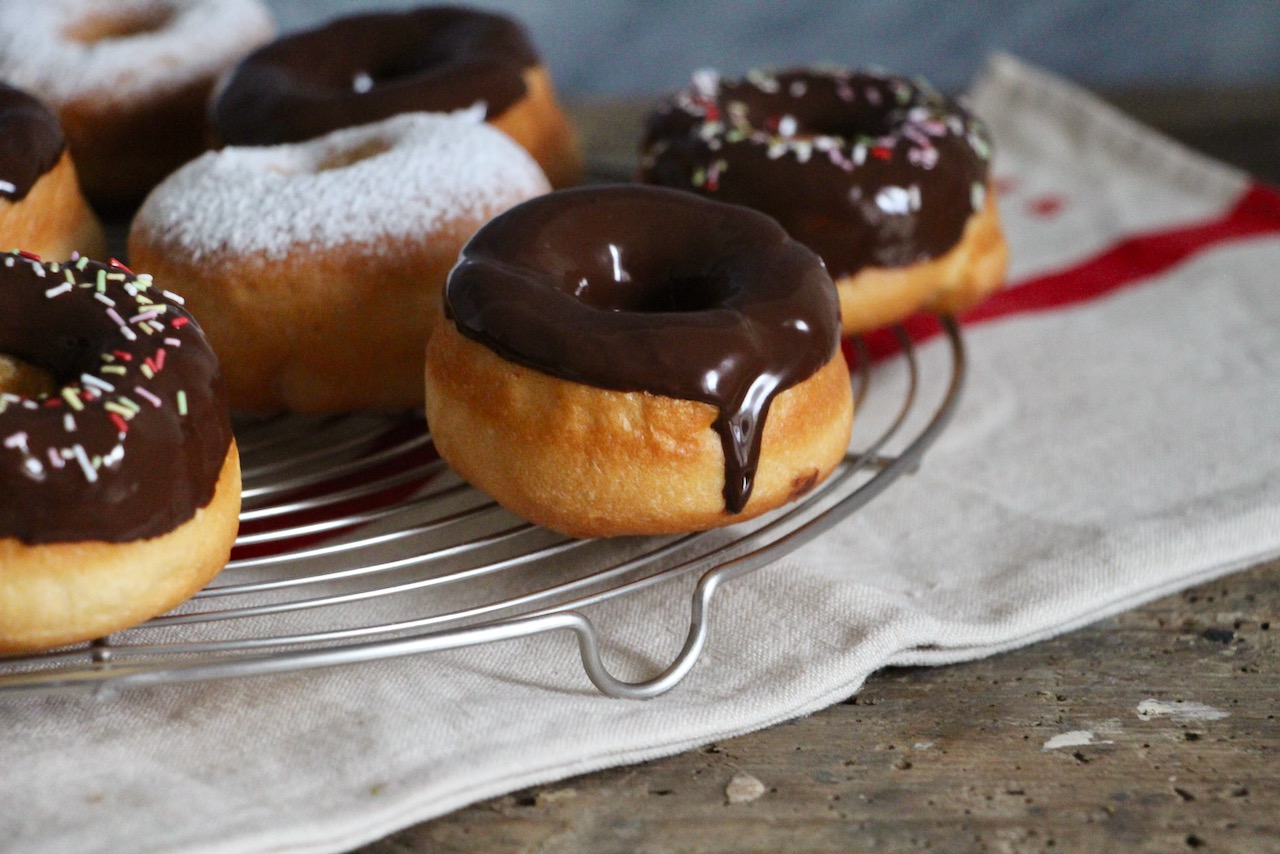 Print Recipe
Ingredients
360 g flour
20 g caster sugar
40 g brown sugar
170 g milk
6 g instant yeast or 15 g fresh yeast
1 large egg
20 g vegetal oil
40 g butter at room temperature
1 pinch of salt
Instructions
1
Mix the yeast with lukewarm milk.
2
Whisk the egg with caster sugar and brown sugar until it gets white.
3
Pour the flour, salt, butter, oil and the egg/sugars mix in your food processor bowl.
4
Start kneading at low speed and pour the milk little by little.
5
When you have an homogeneous dough, knead with higher speed for 5 to 7 minutes.
6
Cover your bowl with a clean and humid linen. Let rise for 2 hours.
7
After such time, cut the dough in 24 pieces.
8
Shape each of them as balls then crown (use your finger to make a hole in the center).
9
Place in your buttered donut molds.
10
Let rise again for 45 minutes.
11
Preheat your oven at 180 C / 355 F degrees.