And here is another challenge given to me by Christelle, wine waiter at the Caves du Parc in Neuilly! Combine veal, berries and spices to an amazing Auxey-Duresses!
I'm not afraid to do it Christelle!! I'm not afraid!!
Let me introduce my double veal ribs with berry sauce…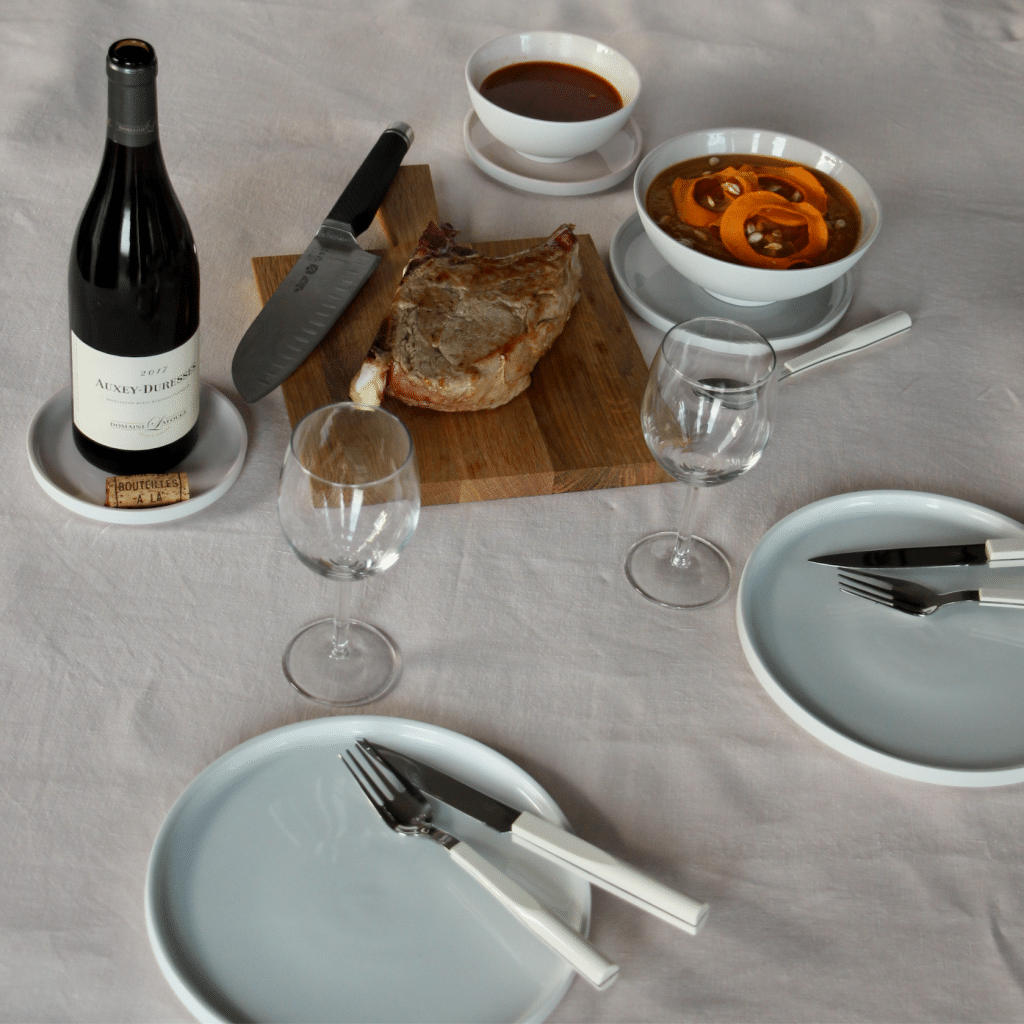 (Presentation: collection L'Économe by Starck for Degrenne)
So there are two main points, well no… let's say three specific facts about this wine pairing recipe.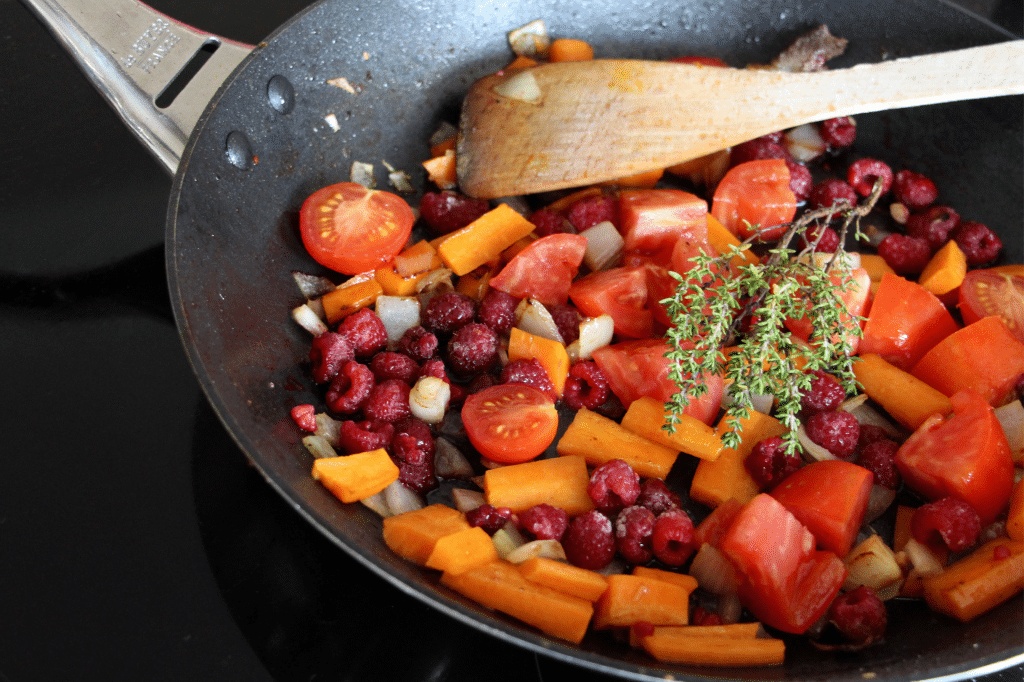 First the use of berries, you may have guessed already… They will add a touch of acidity that fits well with veal. I used raspberries here (you can have them fresh or frozen) but you can also take strawberries, blueberries or a mix of all of them.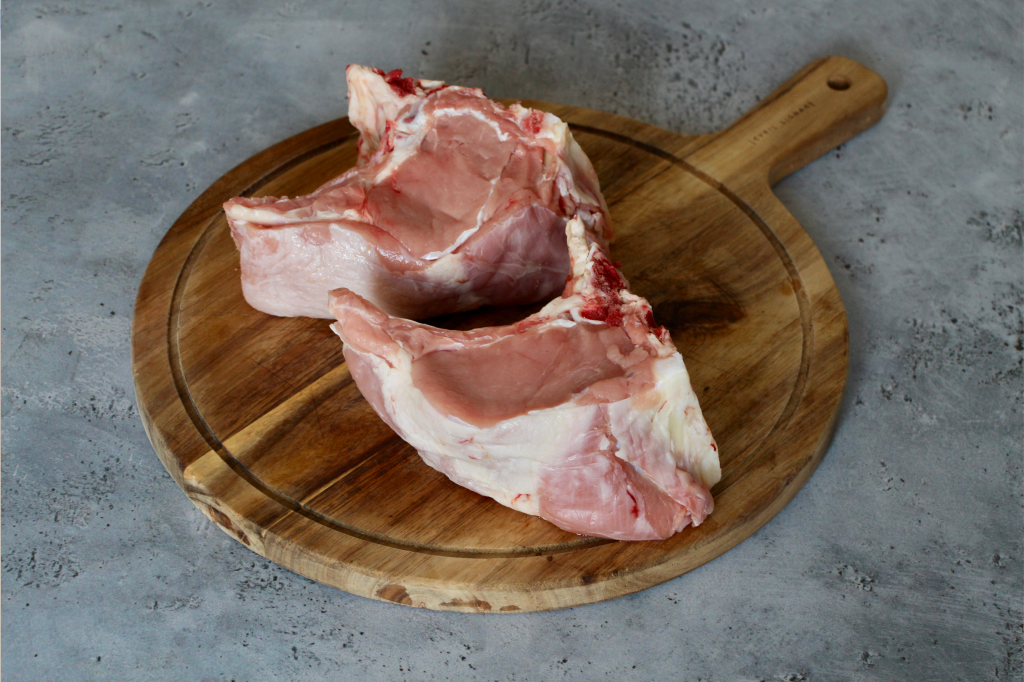 Second fact: the meat. I work the veal ribs as I would do with beef ribs. This is why I asked my butcher to cut double ribs. Otherwise, the slices would have been too thin. Those ribs will be cooked at low temperature. I love this way of cooking meat. First because you can start cooking and not worry about it. Appetizers last longer than expected? You do not want to ruin the moment and rush everyone to the table… Your veal ribs can stay in the oven, waiting. And they will be still perfectly cooked!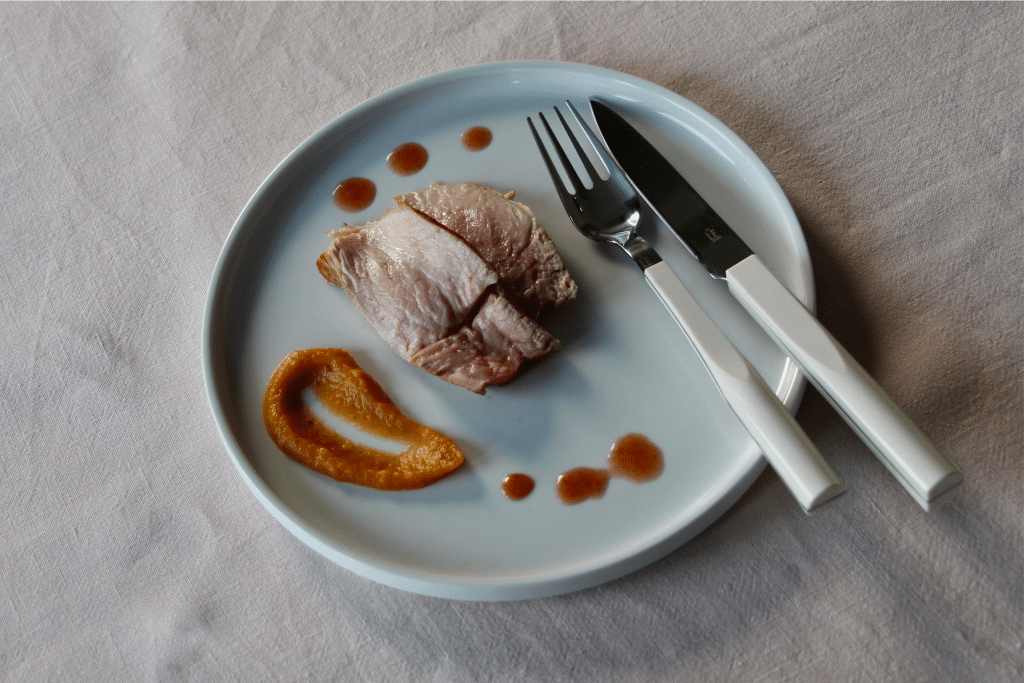 Last point, I used zathar (or zaatar) by Terre Exotique. It's my extra "je ne sais quoi" that makes the difference.
Time for Wikipedia … Zathar is a spices mix from the Middle-East. This word literally means « thyme » in Arab, which explains why zathar can be called sometimes « Alep thyme ».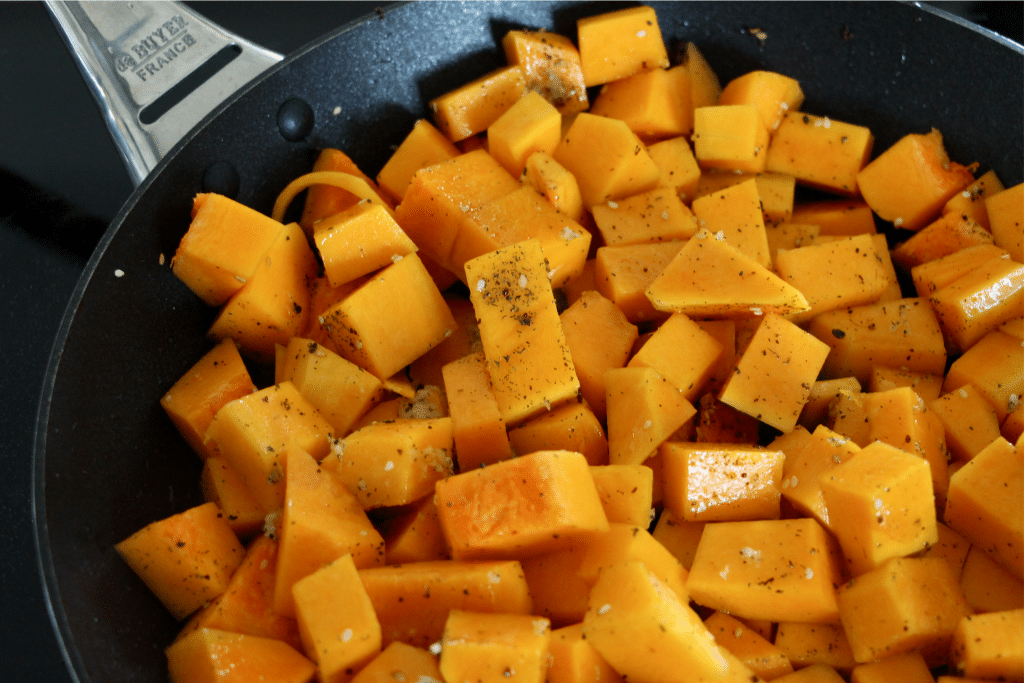 Proportions can vary but mainly you will have thyme, origan, sesame, sumac, marjoram, green anise, coriander and cumin. This will add some taste!!!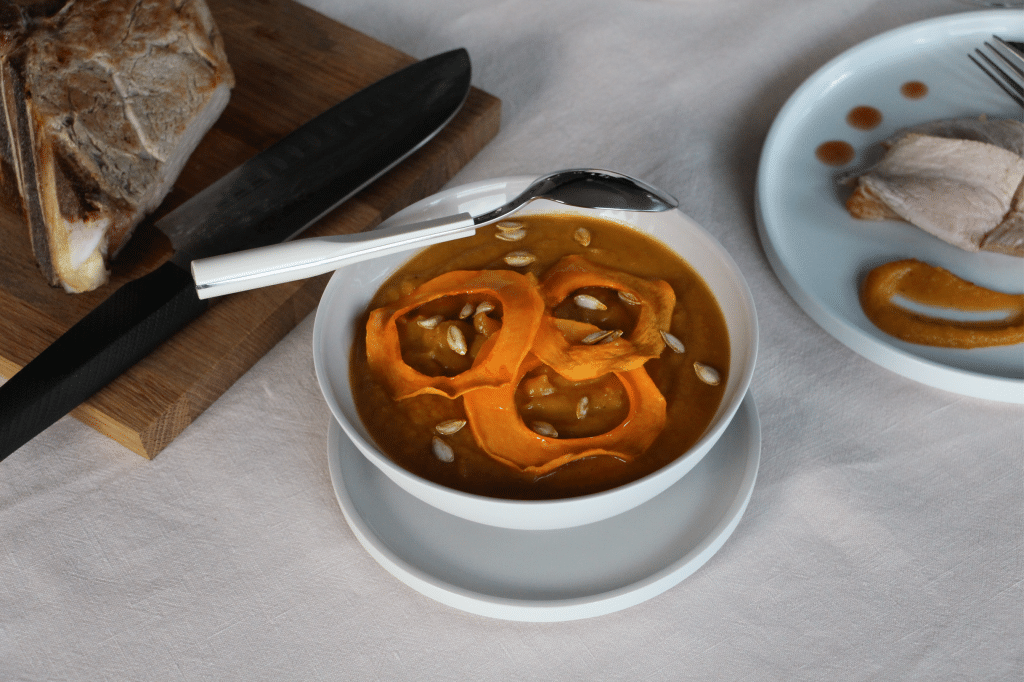 And as side dish, I suggest my mashed butternut that will add a smooth taste to this meal. I added the recipe below too.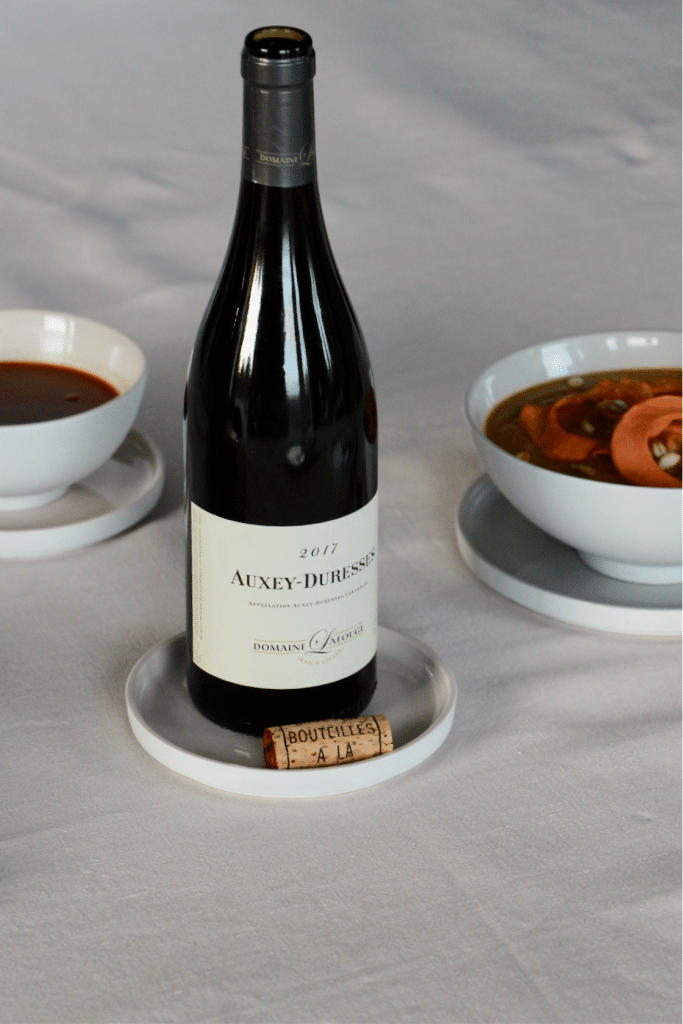 Now, the wine! An Auxey-Duresses, domaine Lafouge 2017 …
This Auxey-Duresses is a supple and fleshy wine, with discreet and delicate tannins. The bouquet presents aromas of small black fruits (blackcurrant, blackBerry, etc.) and a floral side on the peony.
It comes from a terroir close to Meursault, this wine is ideal to discover the wines of the Côte de Beaune in Burgundy.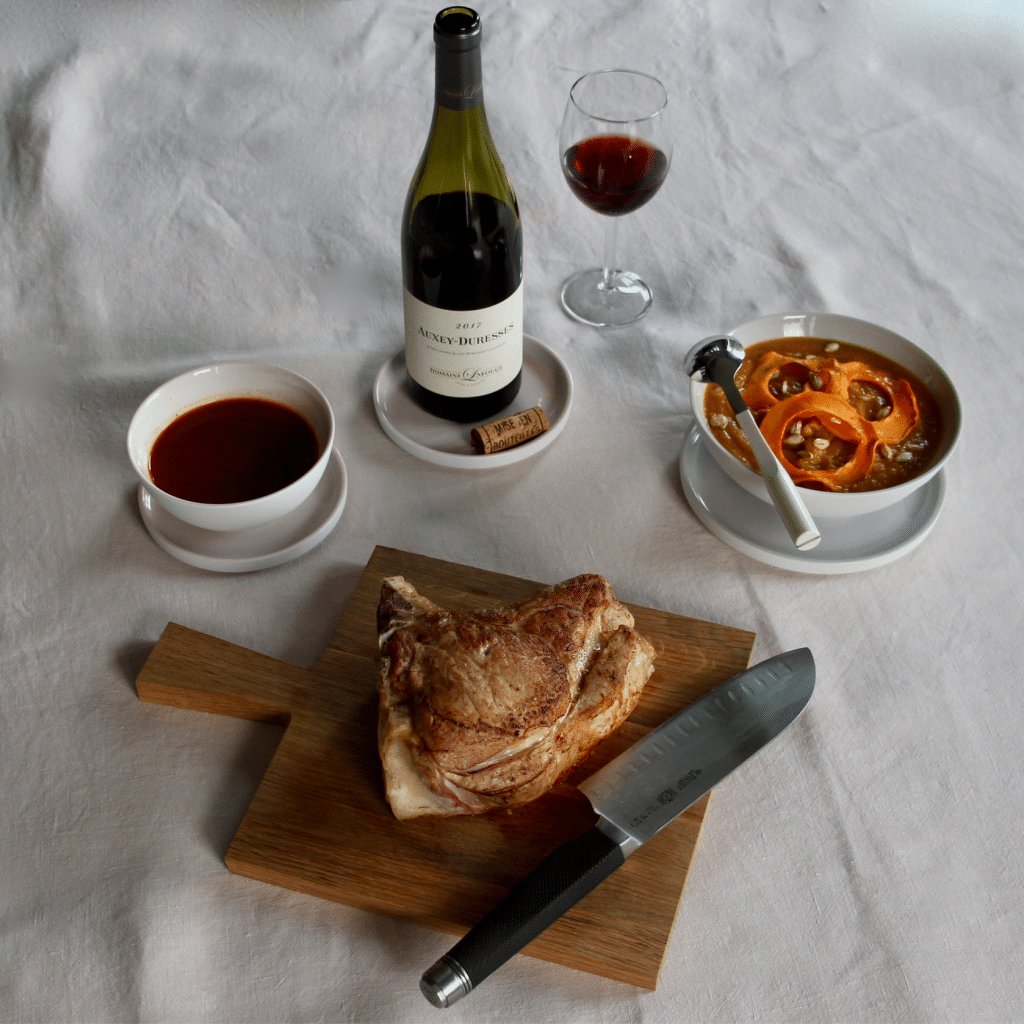 The domaine Lafouge is a vineyard estate of 10 hectares installed in Auxey-Duresses for many generations (1650). They're specialized in the production of Auxey-Duresses Blancs, Rouges et 1er Crus : Climat du Val, La Chapelle, Les Duresses, and Les Ecusseaux. The work of the vine is made in respect of the terroir, with manual harvest, since always.
The grape variety of the wine is the Pinot Noir, the emblematic grape of the red wines of Burgundy.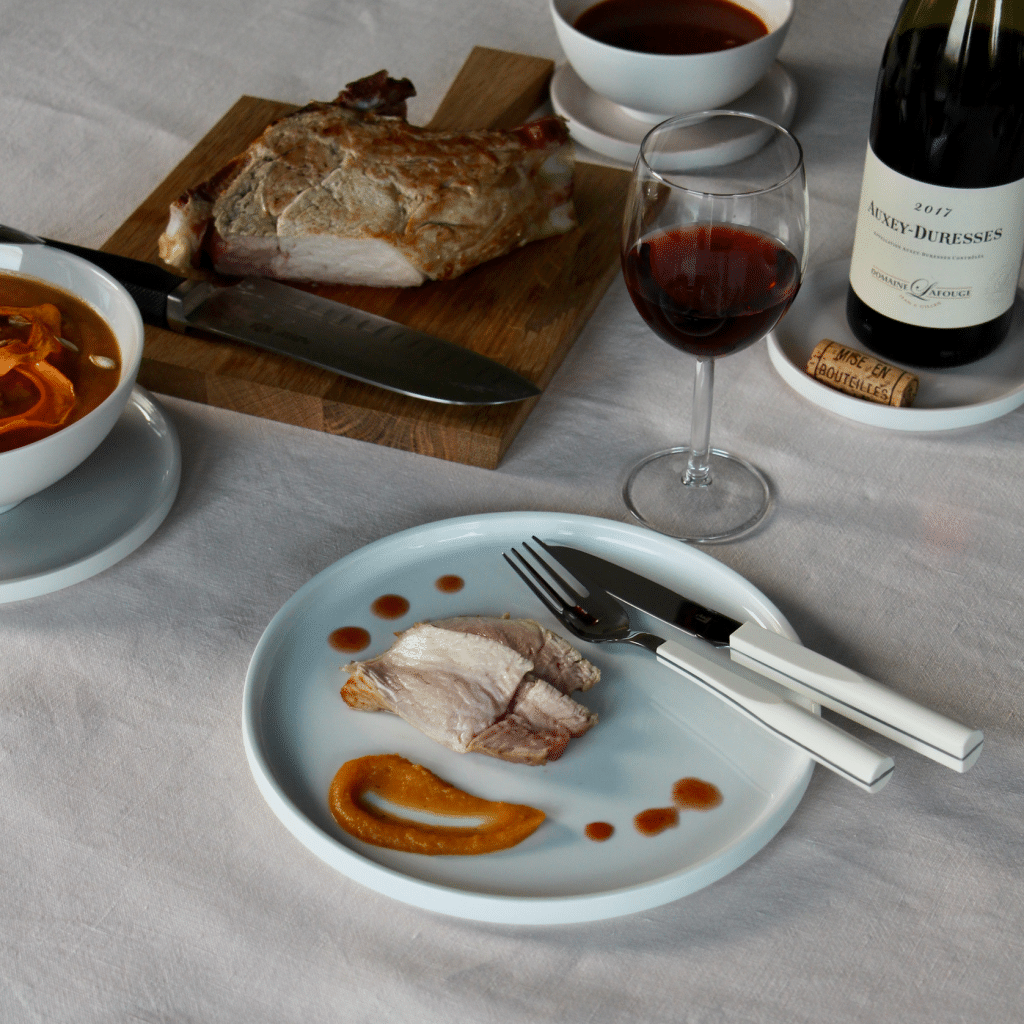 Does this sound good or what?
Obviously, this is a meal to share with family, friends, for a specific ceeleebration or just the pleasure to share a delicious moment with people we love!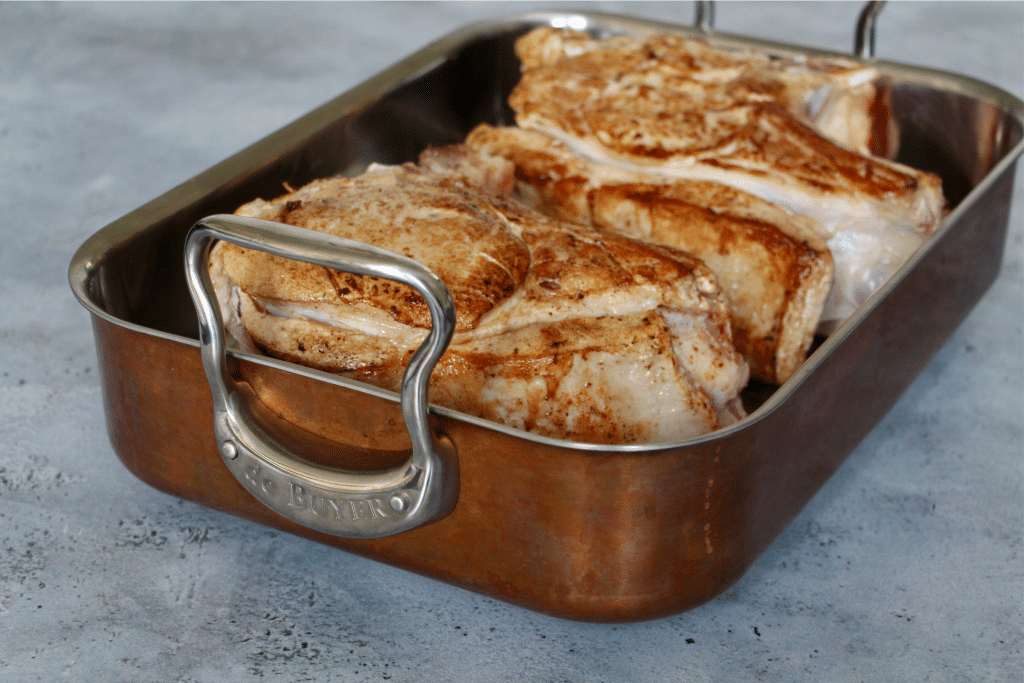 (Presentation: my Inocuivre roasting pan by De Buyer)
Now the recipe, Chef!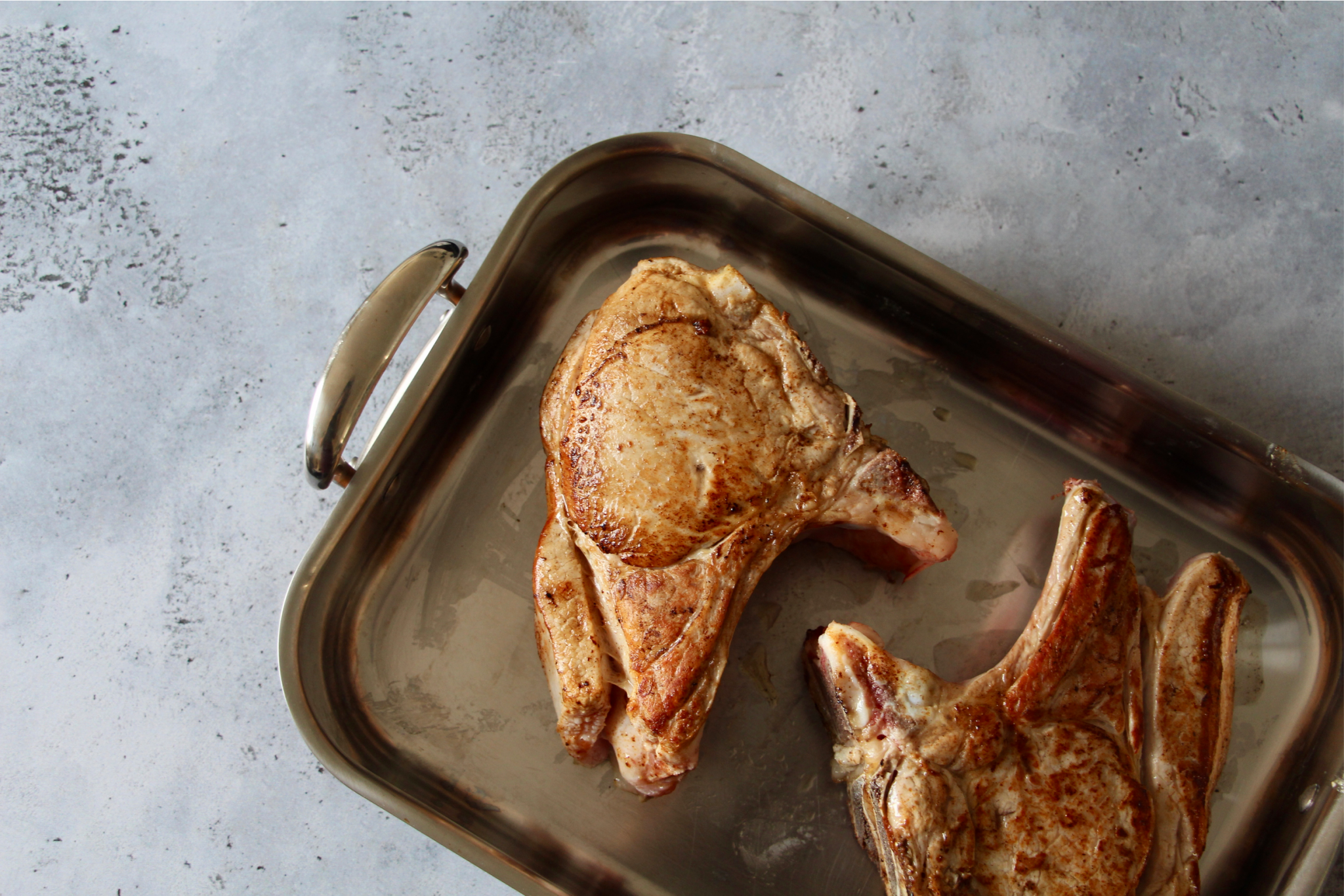 Print Recipe
Double Veal Ribs with Berry Sauce
Ingredients
3 double veal ribs

20 g butter

1 onion (for the sauce)

1 carrot (for the sauce)

2 tomatoes (for the sauce)

100 g berries (for the sauce)

20 cl white wine (for the sauce)

1 tablespoon zathar (for the sauce)

1/2 teaspoon paprika (for the sauce)

1/2 teaspoon red mild pepper (for the sauce)

1 teaspoon flower honey (for the sauce)

1,5 l veal broth (for the sauce)

2 tablespoons corn starch (for the sauce)

1 butternut (for the mashed butternut)

3 cloves of garlic (for the mashed butternut)

2 tablespoons olive oil (for the mashed butternut)

1 tablespoon zathar (for the mashed butternut)

Thyme (for the mashed butternut)

Salt

Pepper
Instructions
1
Preheat your oven at 90 degrees.
2
Salt the veal ribs on each side.
3
Stir fry with butter on each side in a large frying pan.
4
Once golden, place them in a roasting pan.
5
Cook in the oven for at least 2 hours.
6
Cut the veggies (onion, tomatoes, carrot) and place them in the frying pan you just used for the veal (do not wash the pan). Stir fry.
7
Add the berries and cook 2-3 minutes.
9
Add the white wine to the frying pan and boil for 3 minutes.
10
Add the wine to the veggies. Add zathar, red mild pepper and paprika.
11
Cook at medium heat and add from time to time 2 ladles of veal broth. When the sauce has evaporated, add more broth. Proceed like this until you use all the broth.
12
When the gravy starts to concentrate, pour through a strainer. Keep the juice.
13
Taste it and adjust seasoning with salt and spices. You can add pepper now too.
14
Add the corn starch to thicken the sauce. Leave at low heat.
15
Prepare the mashed butternut.
16
Remove the skin of the butternut with a knife (be carefull...) and cut it in cubes.
17
Stir fry at medium heat the butternut cubes with 2 tablespoons of olive oil, a pinch of salt, the grated garlic, zathar and stalks of thyme for 5 minutes.
18
Cover and cook some more for 30 minutes at low heat (mix from time to time).
19
When it's cooked, pour in a large bowl, remove the thyme stalks and mix with your handmixer. You should get a smooth texture.
21
Check the meat temperature which should ba around 60 degres. If you're not there yet, increase the oven temperature to 110 degrees for 10 more minutes.
22
Serve the meat with the sauce and mashed butternut.
Notes
I added thin slices of butternut and seeds as a decoration. I cooked them one hour in the oven at 100 degrees. To make the veal broth, I use stock cubes or dehydrated veal broth with boiling water.