Hello my lovelies!
I'm back with a delicious vegetarian recipe: easy to make, cheap and so yummy! Do I have your attention here?
And this recipe is mashed sweet potatoes with herbs and lime!
Let's see the recipe, Chef!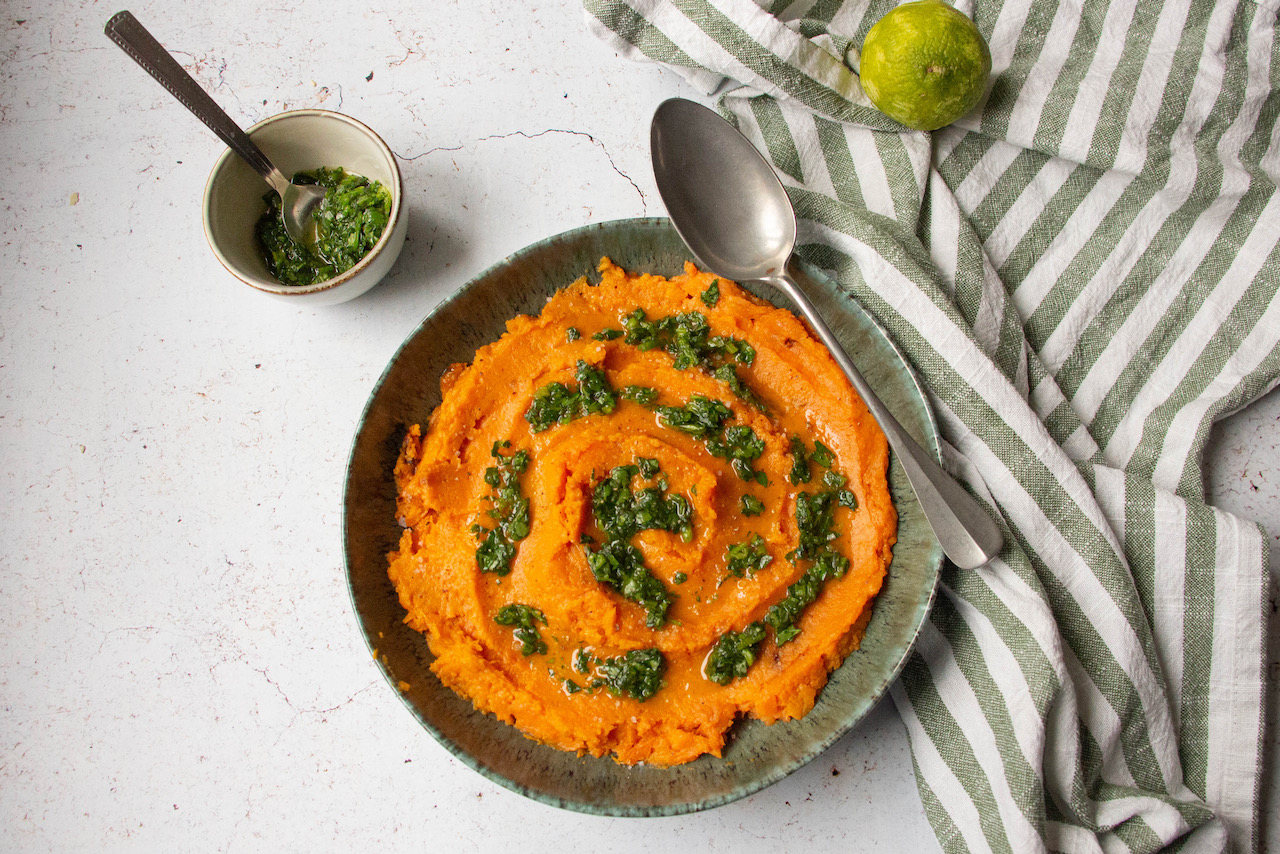 Print Recipe
Mashed sweet Potatoes with Herbs and Lime
Ingredients
2 sweet potatoes

4 tbsp olive oil

Salt

Pepper

1/2 tsp ground cumin

5 stalks fresh coriander

10 mint leaves

1/2 lime
Instructions
1
Preheat your oven at 230 C / 445 F degrees.
2
Cut the sweet potatoes in half lengthwise.
4
Pour 2 tbsp olive oil on the cut sides. Add salt, pepper and ground cumin.
5
Place the half sweet potatoes face down on a tray covered with parchment paper.
6
Cook for 30 to 35 minutes.
7
In the meantime make the herb salsa. Combine the remaining olive oil, the lime zests and juice, the chopped herbs and a pinch of salt.
8
At the end of cooking, remove the skin from the sweet potatoes and mash them.
9
Place the mashed sweet potatoes in a serving dish and add the herb salsa.