Hello my lovelies!!
Today is chicory day!! Delicious and simple, the chicory gratin recipe will help you reconciliate with this vegetable, if needed…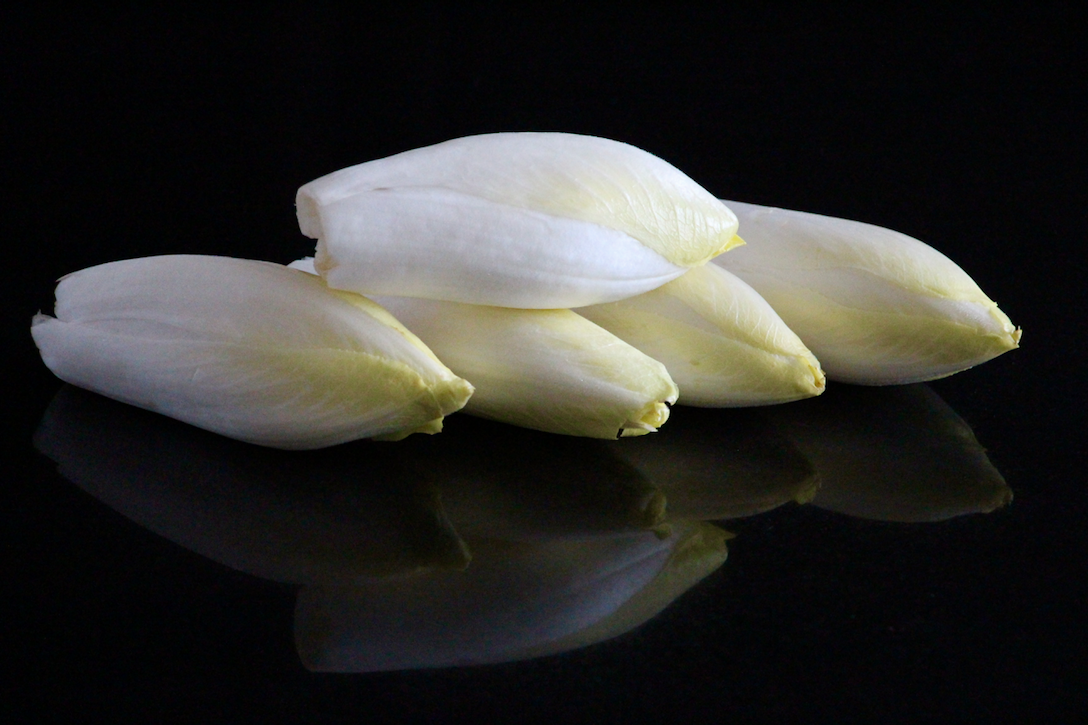 I always loved chicory, I know it's not a common thing. My kids are really reluctant to having this veggie. Its bitterness is a deal breaker!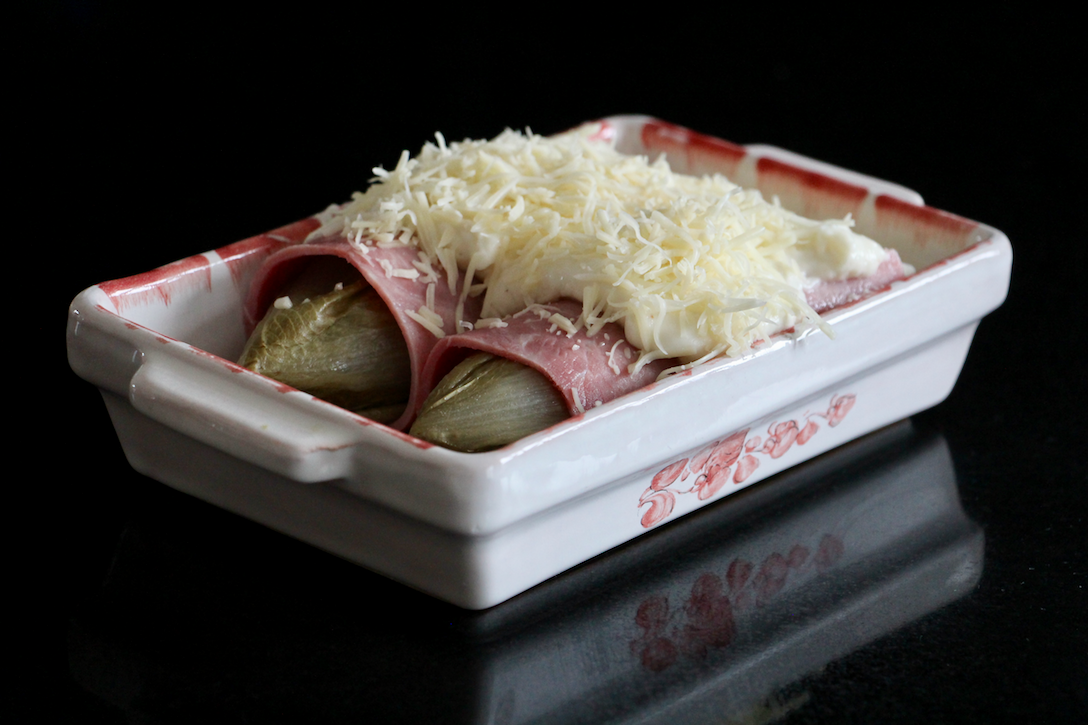 I already introduced my chicory salad recipe, which is deliciously surprising with its clementine seasoning. Today, we'll make it simple and yummy.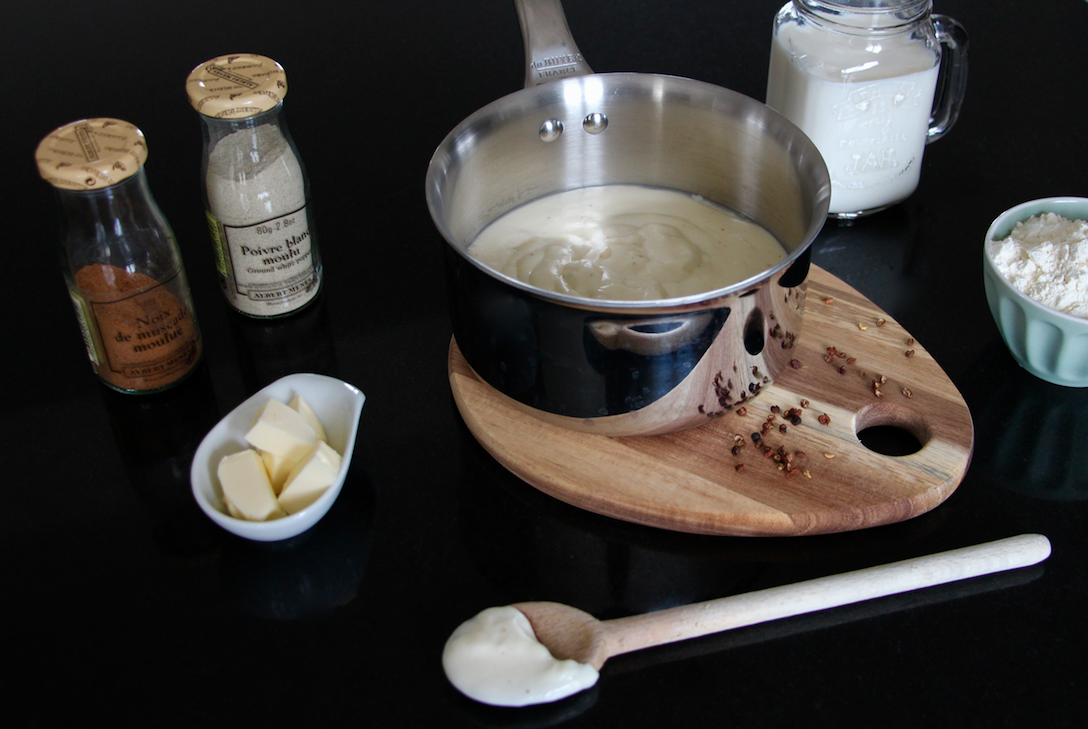 If you peel the chicory well enough, if you remove the center part, you will have taken away 90% of your bitterness issue. Add a smooth bechamel sauce on top and you'll get a scrumptious and fully nutrishing meal. This family dish is also easy to heat again. That's another good reason to cook chicory gratin: a little work for several week meals.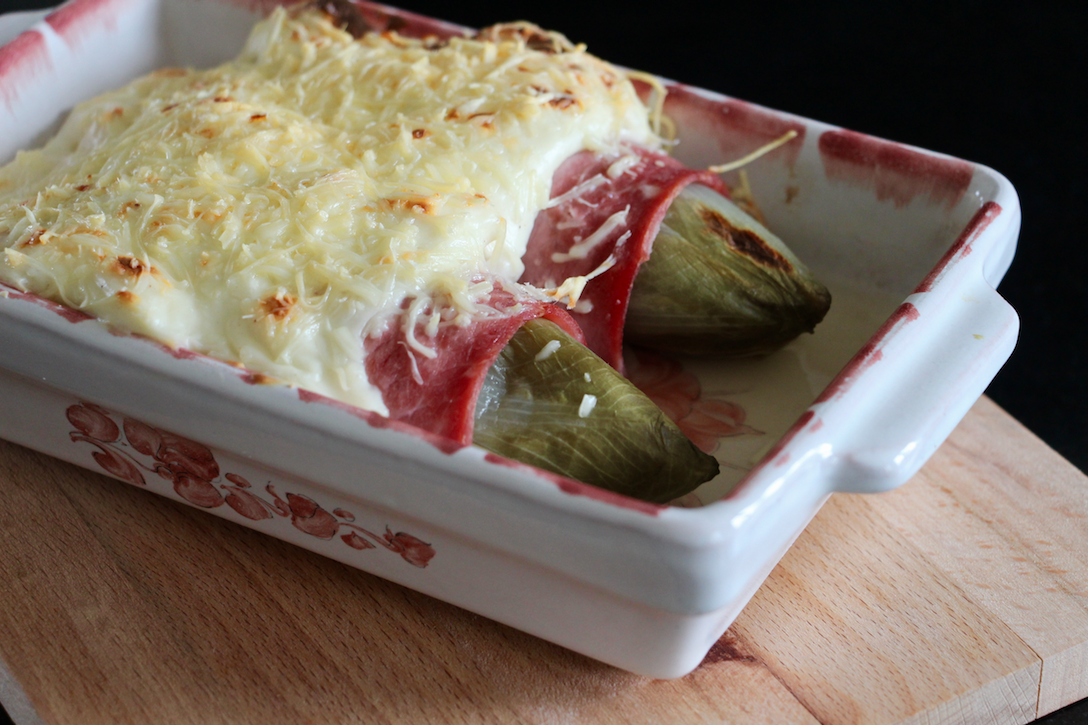 So let's enjoy chicory season a bit more!! The recipe, Chef!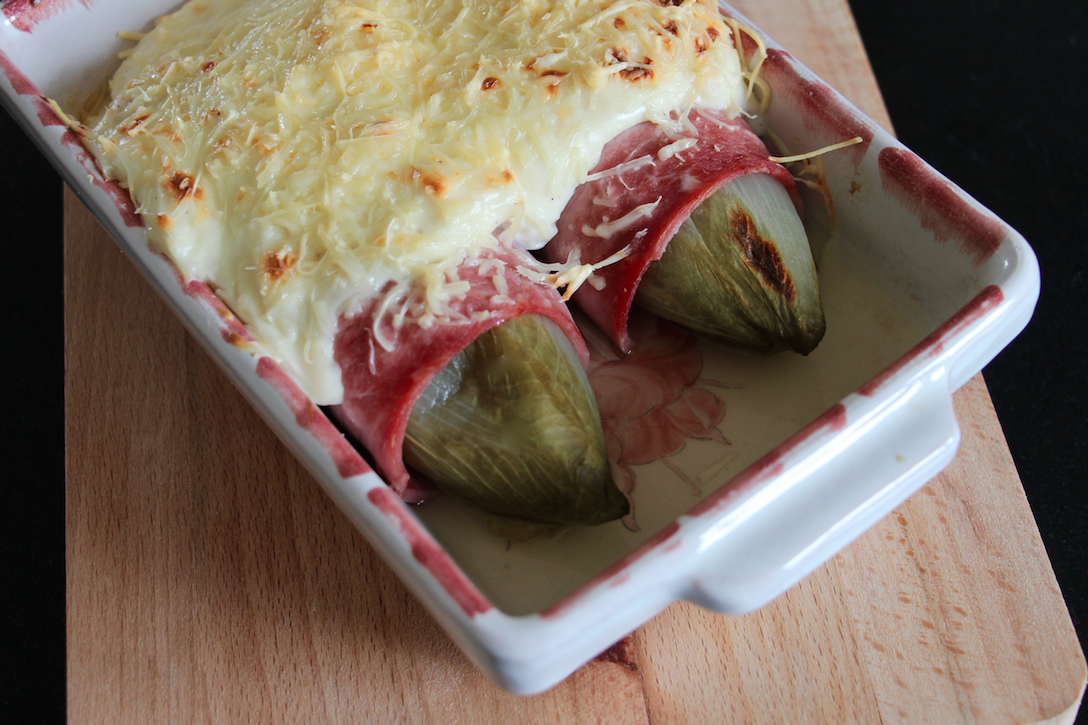 Print Recipe
Ingredients
12 medium size chicory

12 slices of cooked ham

100 g grated cheese

40 g butter

60 g flour

1/2 l milk

Salt

Pepper

Ground nutmeg
Instructions
1
Peel and remove the center of your chicories.
2
Cook them 25 minutes with a steamer (check with a knife if it's well cooked) or 10 min with a pressure cooker.
3
If you have a Thermomix, go to bullet point 7.
4
If not, melt gently the butter in a sauce pan.
6
Pour the milk, add the salt, pepper and ground nutmeg. Cook at medium heat while whisking until it thickens.
7
With a Thermomix, put all the ingredients (flour, milk, butter, ground nutmeg, salt and pepper) in the bowl. Set 7 min at 90 degrees, speed 4.
8
Once your chicories are cooked, wrap them in a slice of ham and place them in a gratin dish.
9
Cover with bechamel sauce and spread grated cheese on top.
10
Place under the grill in your oven for 3 to 4 min.
Notes
If you really don't like the bitterness of the chicory, place on or two pieces of sugar in your pressure cooker.