Hello my friends!
Are you looking for a yummy treat for your afternoon snack?
Hazelnut and pear financiers are the littles cakes you're looking for!
The recipe, Chef!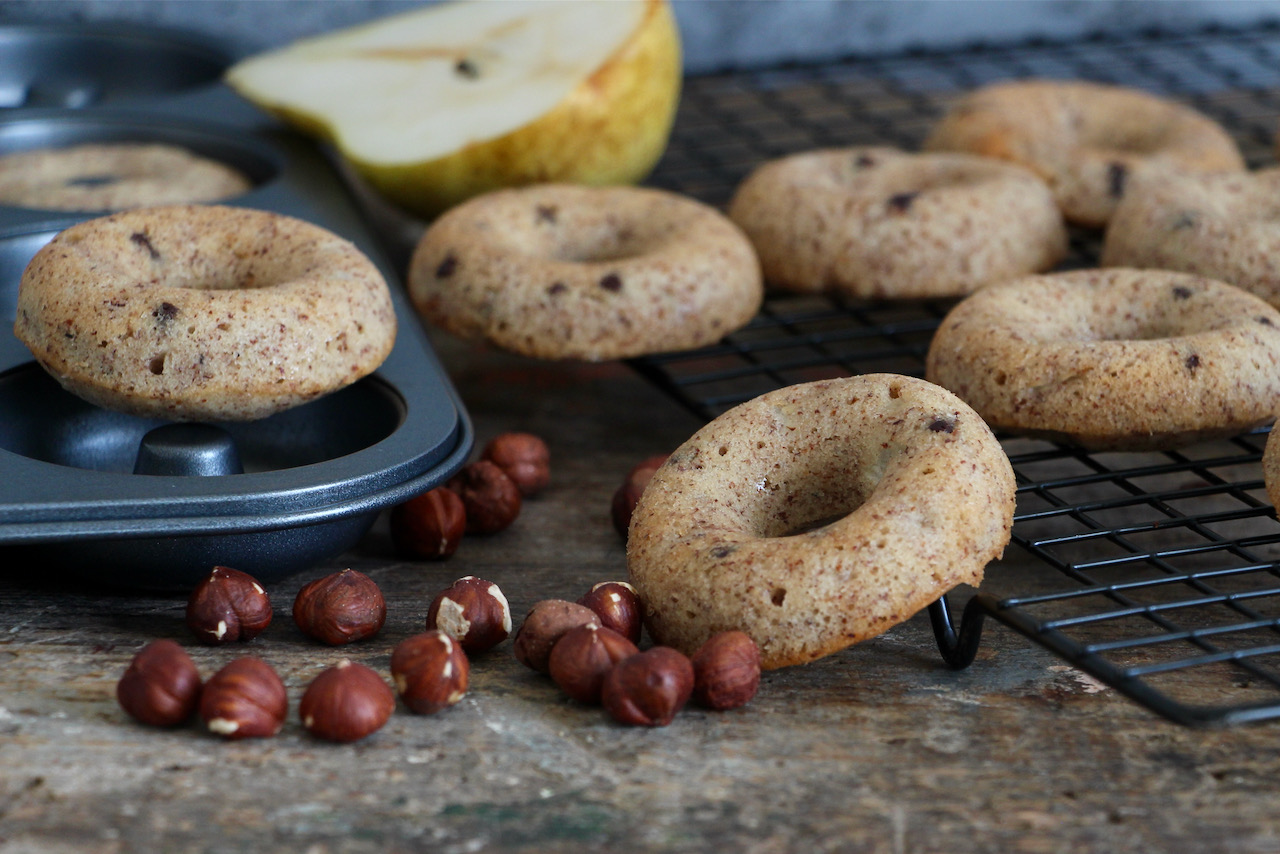 Print Recipe
Hazelnut and Pear Financiers
Ingredients
6 egg whites or 220 g at room temperature
255 g ice sugar
155 g ground hazelnuts
155 g salted butter or unsalted butter (in this case add 1 teaspoon of flower salt)
75 g flour
1 pear
40 g chocolate chips (optional)
Instructions
1
Preheat your oven at 170 degrees.
2
Melt the butter in a sauce pan at low heat. Set aside.
3
Pour the powders (sugar, hazelnut, flour) in a bowl.
4
Start whisking and add, little by little, the egg whites.
5
When you get an homogeneous mixture, add the butter. Whisk.
6
Peel the pear and cut it in small pieces.
7
Add to the batter with the chocolate chips, mix and pour in your molds.
8
Bake 20 minutes (your financier should be golden).
9
Let cool down a bit before unmolding.