And poof poof poof!!! Another super easy recipe, and everybody will agree that it's super yummy!! It's even a smart ruse to make little ones eat zucchini when they don't want to… So today we will have zucchini and potato pancakes!!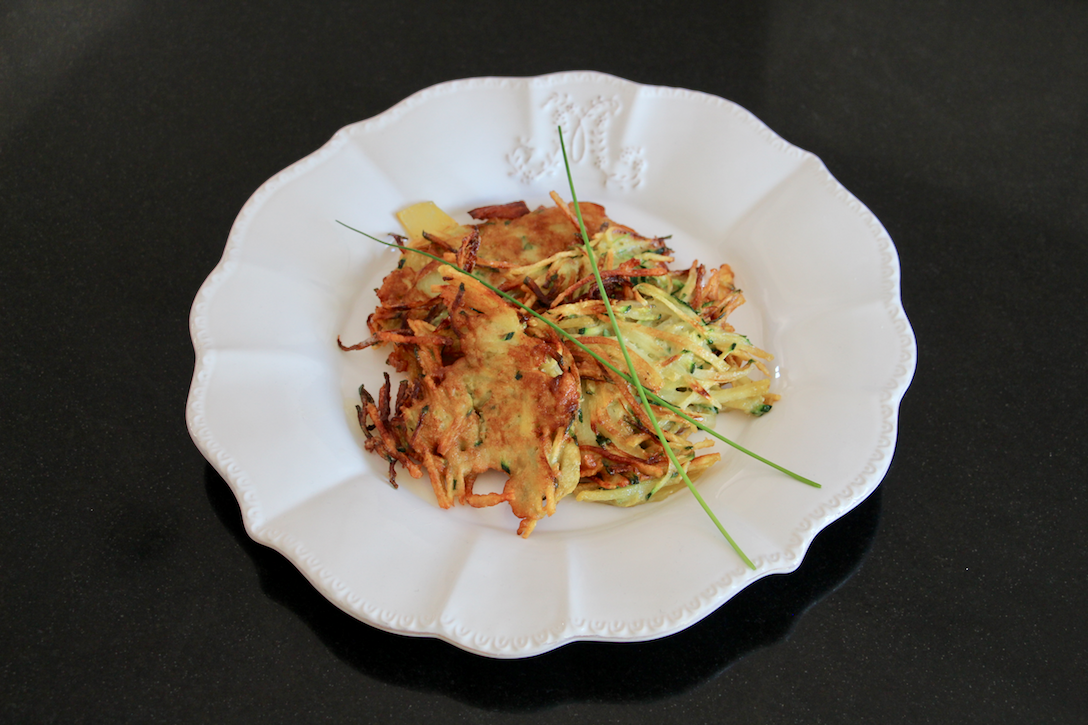 You could alreay try my Alsatian potatoe pancakes. I am just making a few arrangements with this recipe. A little lighter, thanks to the zucchini… But let's be totally honest, it remains fried in oil so there are still a few calories…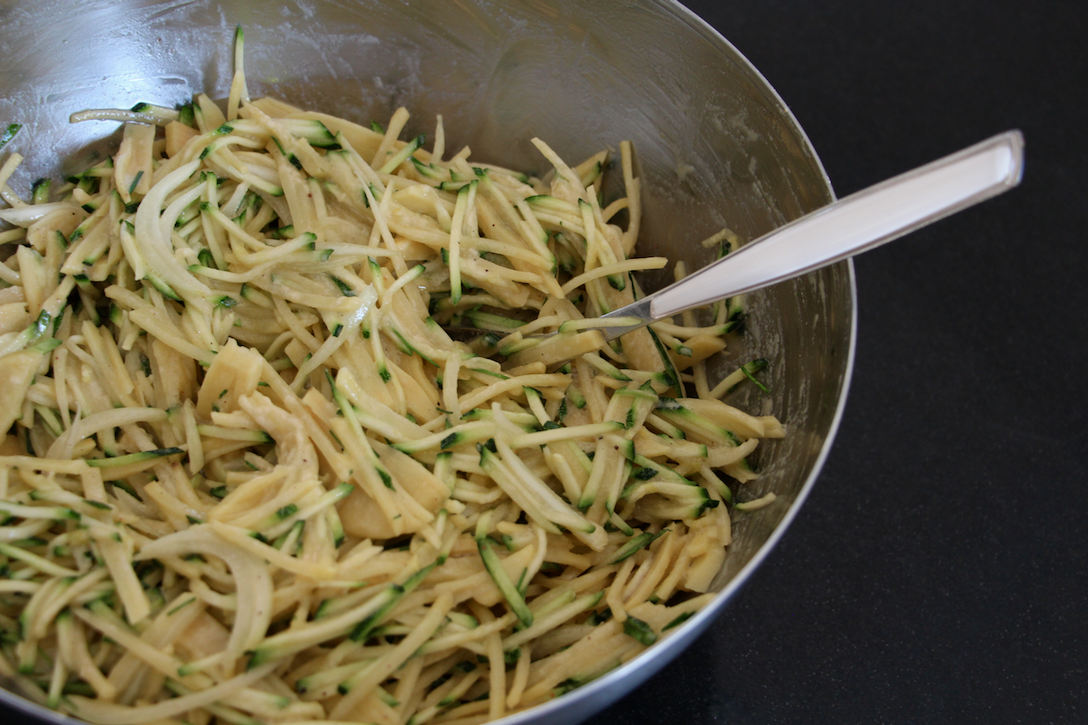 Still, it is a delicious lunch or dinner with a green salad or with my prepared cream cheese. It can be a good side dish for a grilled meat or fish.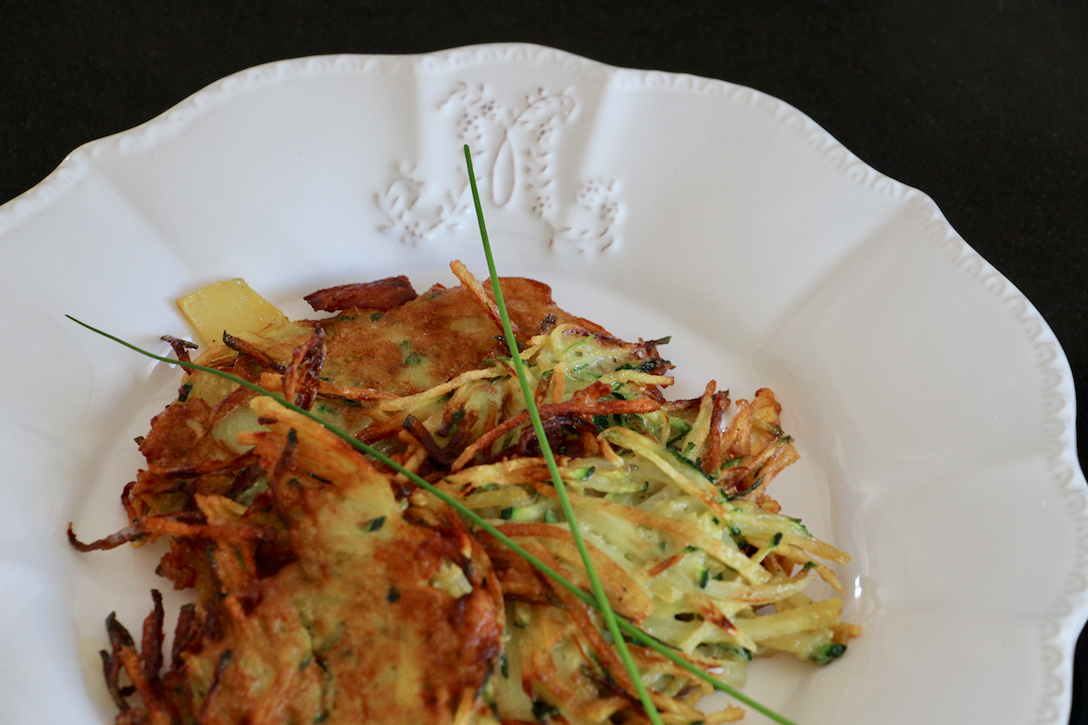 Shall we now? The recipe, Chef!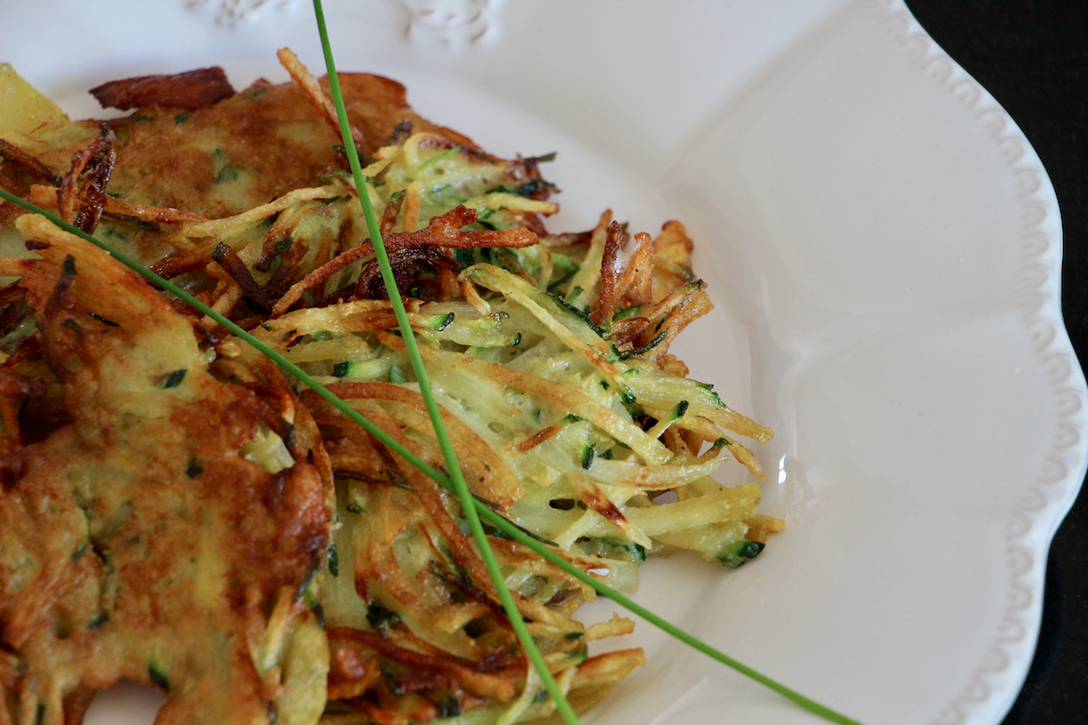 Print Recipe
Zucchini and Potato Pancakes
Ingredients
4 big potatoes

2 zucchinis

1 onion (big if possible)

3 big eggs

4 tablespoons of flour

Salt

Pepper

Minced chive

Vegetal oil for frying
Instructions
1
Peel and grate the potatoes and onion (thin like grated cheese).
3
In a large bowl, put the potatoes, zucchinis and onion.
4
Add the beaten eggs and mix.
5
Sift the flour on top and mix again.
7
Season with salt, pepper.
8
Heat your frying pan with 10 cl of oil.
9
Place 3 to 4 large tablespoons (according to your frying pan size) of your mixture in the frying pan, and flatten in order to get 8-10 cm diameter pancakes.
10
Fry until the boarders get golden, flip and fry again .
11
Once cooked, set aside in an oven dish covered with aluminum in your oven at 100 degrees.
12
Start over until you finish your mixture. You will have to add oil once or twice.
Notes
You can season your mixture with curry, curcuma or ground ginger.