6.30 pm. You are far beyond your usual schedule. Homeworks with the kids took much longer than expected. You forgot you had to bake a cake for school tomorrow. You open your fridge and you cry: empty! What can you possibly cook for dinner?? Rings a bell???
And bam ! I have the answer: corn fritters with a green salad!!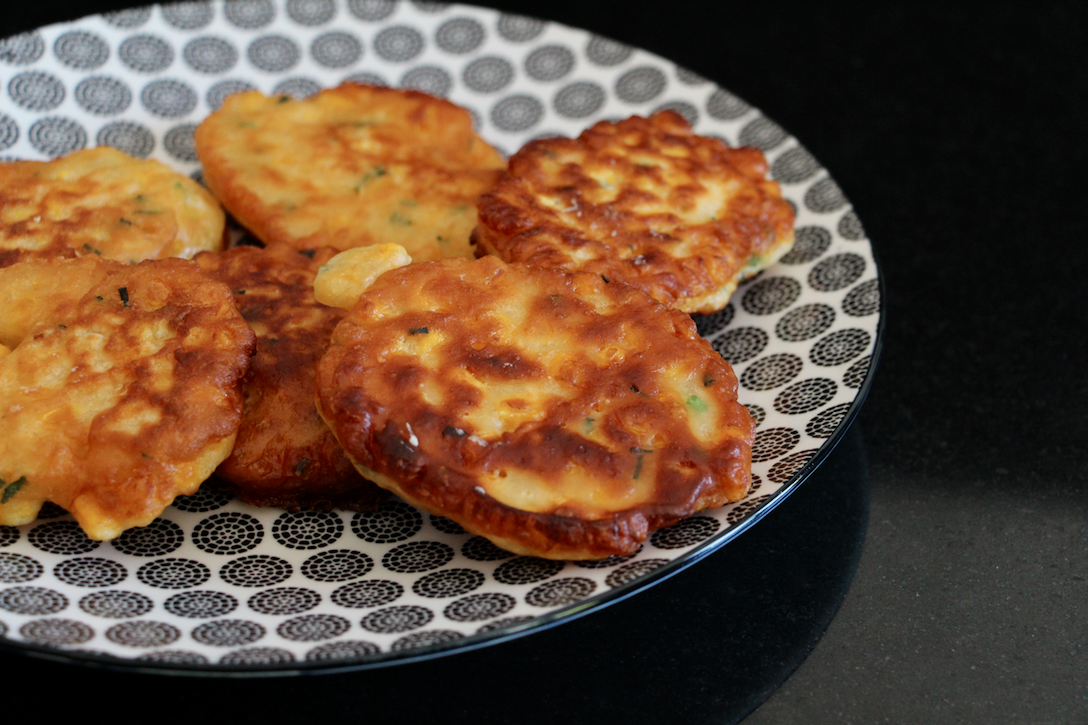 This story is based on real events ( 😉 😉 ), may I add that my grocery cupboard was quite empty too!! But I add canned corn and after a quick look at Bonduelle website, I found the idea of those corn fritters. They saved my life that evening and fulfilled my monsters' stomacs!!
A few spices from Albert Ménès for more taste and it was great!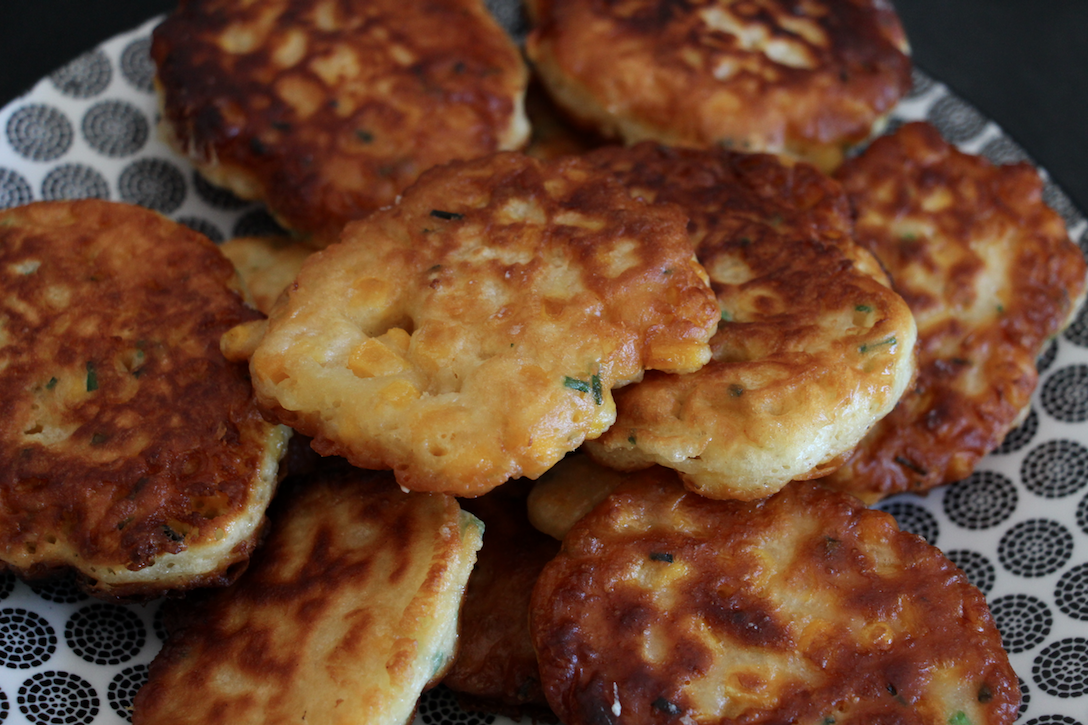 No more talking I will share the recipe here! Those corn fritters can be appreciated also as a starter, for the aperitif or for a buffet. In such case, I cook them in smaller size and serve them warm or cold with my prepared cream cheese.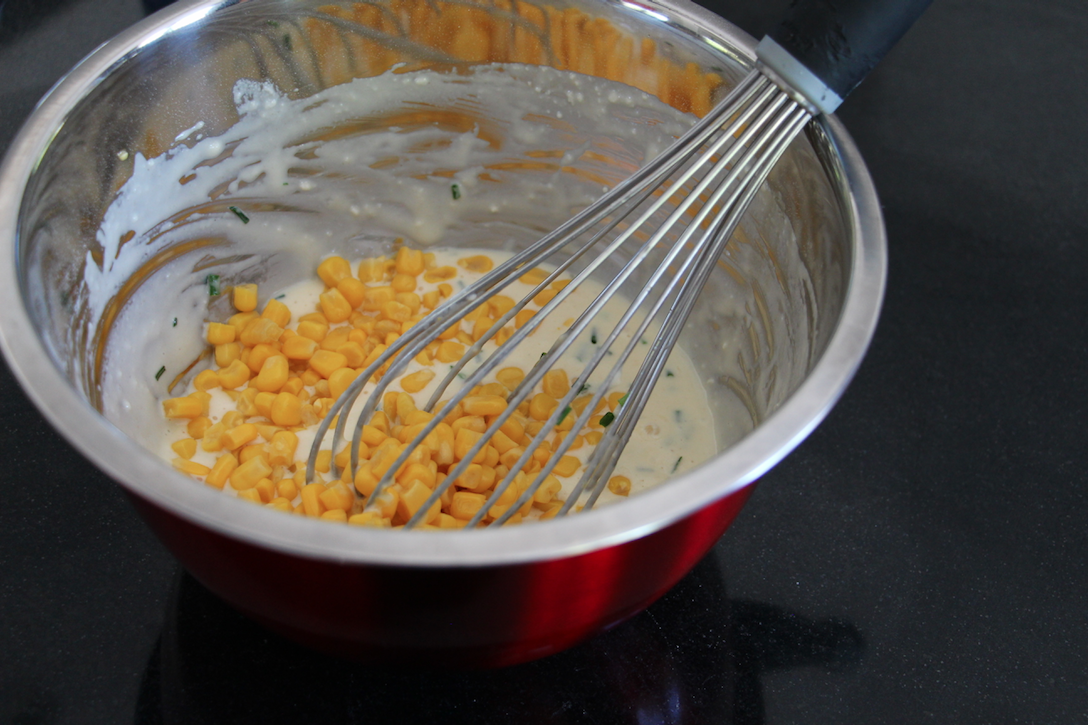 Utensils:
My red bowl by Zenker (thank you again Fackelmann France, I just love this bowl!!)
My professional whisk by De Buyer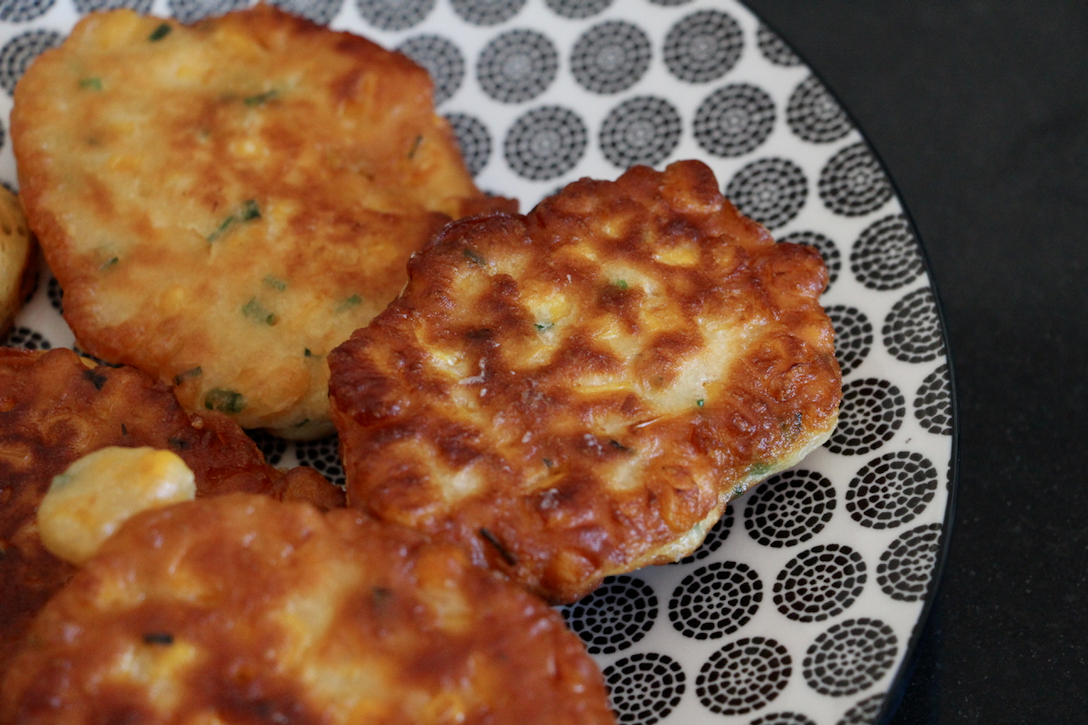 Let's do this!
The recipe, Chef!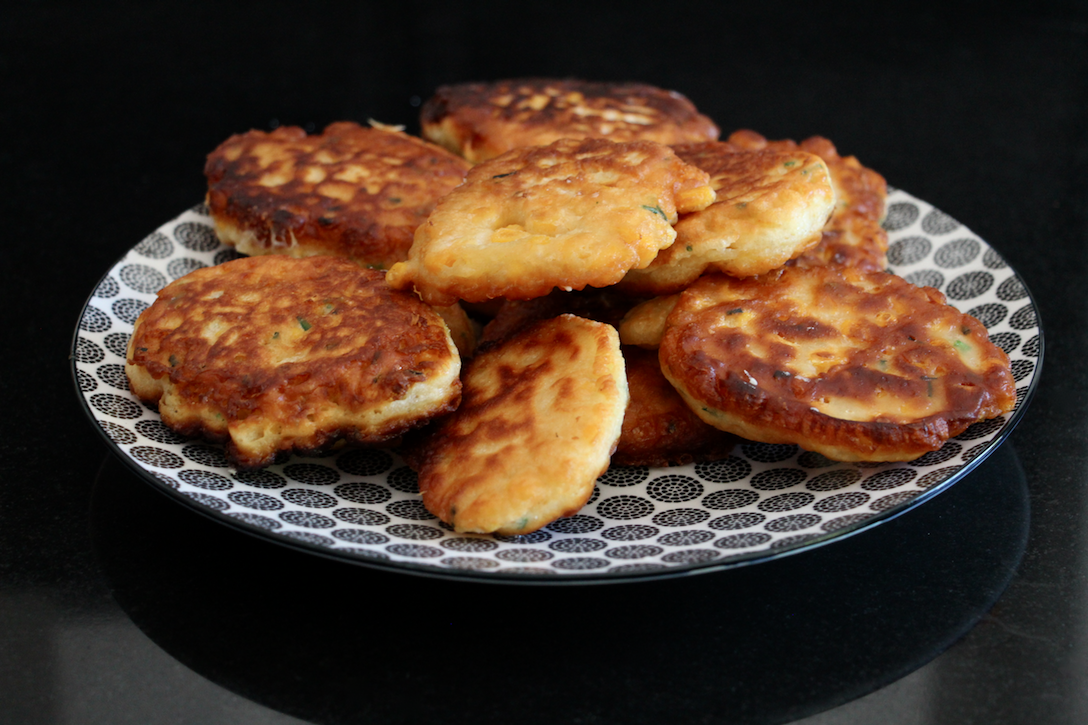 Print Recipe
Ingredients
Canned corn 285 g
1 egg
1 fresh white onion
Herbs (chive, parsley, coriander)
120 g milk
125 g flour
6 g baking powder
Olive oil
Salt
Pepper
Paprika
Red mild pepper
Instructions
1
Pour the flour and baking powder in your bowl.
2
Add the egg and milk and whisk gently to avoid lumps.
3
Add one tablespoon of olive oil.
4
Mince the onion, add it to the mixture.
5
Add finally the drained corn, the chopped herbs, salt, pepper, paprika red mild pepper. Mix.
6
Heat a frying pan with 2 tablespoons of olive oil.
7
Pour spoons of mixture in the pan and fry on both sides.
Notes
For the spice lovers, you can add ground cumin, curry powder or ground ginger.