Hey guys !
Are your ready for New Year's Eve?? I am!!
Let's enjoy flambé prawns with creamy red peppers!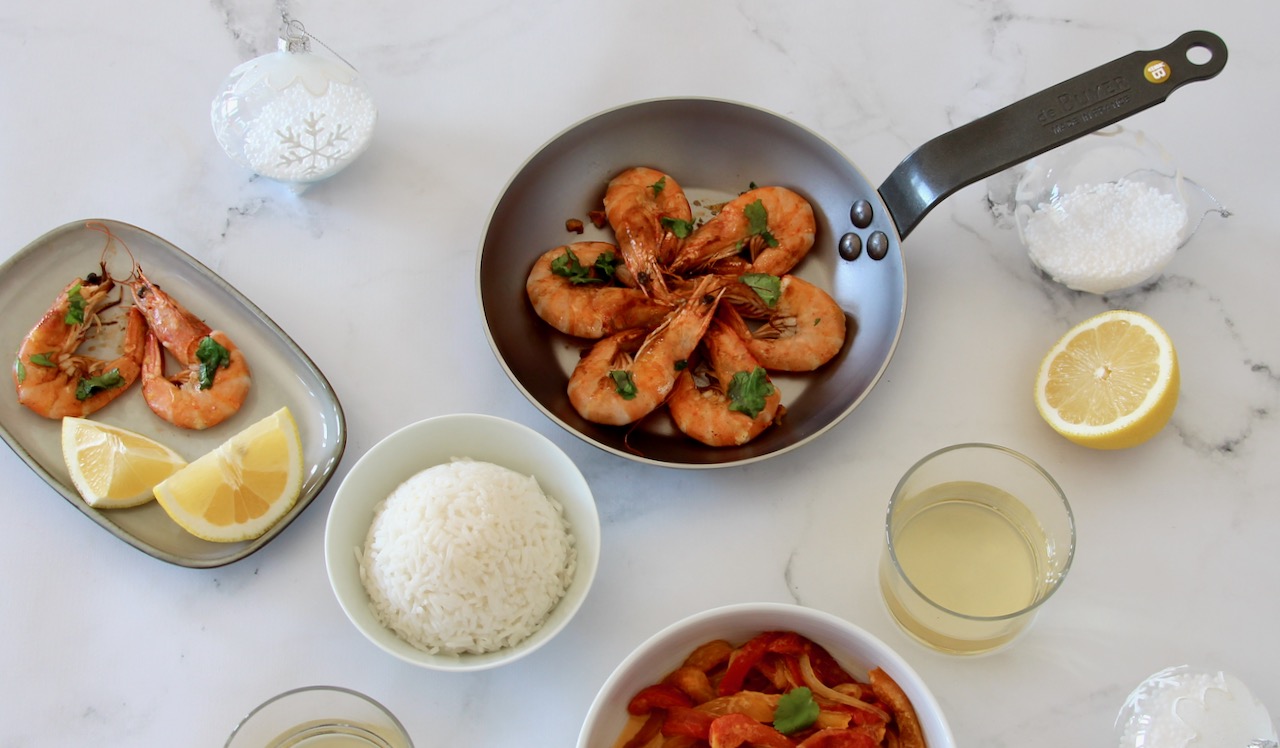 Print Recipe
Flambé Prawns with creamy red Peppers
Ingredients
2 red peppers

1/2 onion

Olive oil

7 cl cream

20 raw prawns

2 garlic cloves

A few coriander leaves

5 cl Whiskey

Salt

Pepper

1/2 teaspoon paprika

1/2 teaspoon chilli pepper

200 g rice
Instructions
1
Grill the red peppers in your oven until they get dark brown.
2
Set aside in a plastic bag for 30 minutes.
3
Afterwards, peel the red peppers and cut then in strips.
4
Cut the onion in strips too and stir fry with 2 tablespoons of oil in a frying pan.
5
Add the red peppers, salt and pepper, then cook at medium heat for 20 minutes. At the end, add the cream.
6
Cook the rice according to the instructions on the package.
7
Heat the iron pan with 2 tablespoons of oil and add the prawns, grated garlic, paprika and chilli pepper.
9
Heat the whiskey in a small sauce pan, light with a match and pour right away on your prawns.
10
Spread coriander leaves and serve with your red peppers and rice.