Yummylicious alert!!! This recipe is going to blow your mind or at least your taste buds!!

Here is the fudgy brownie cake!!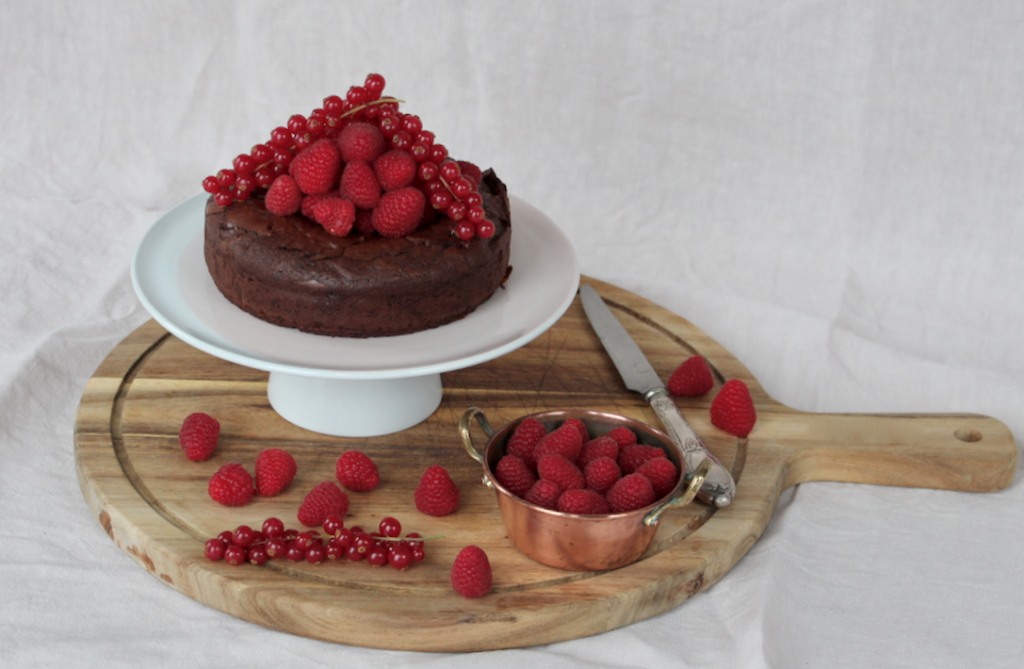 This recipe comes directly from Australia and I'm super thrilled to share it with you!!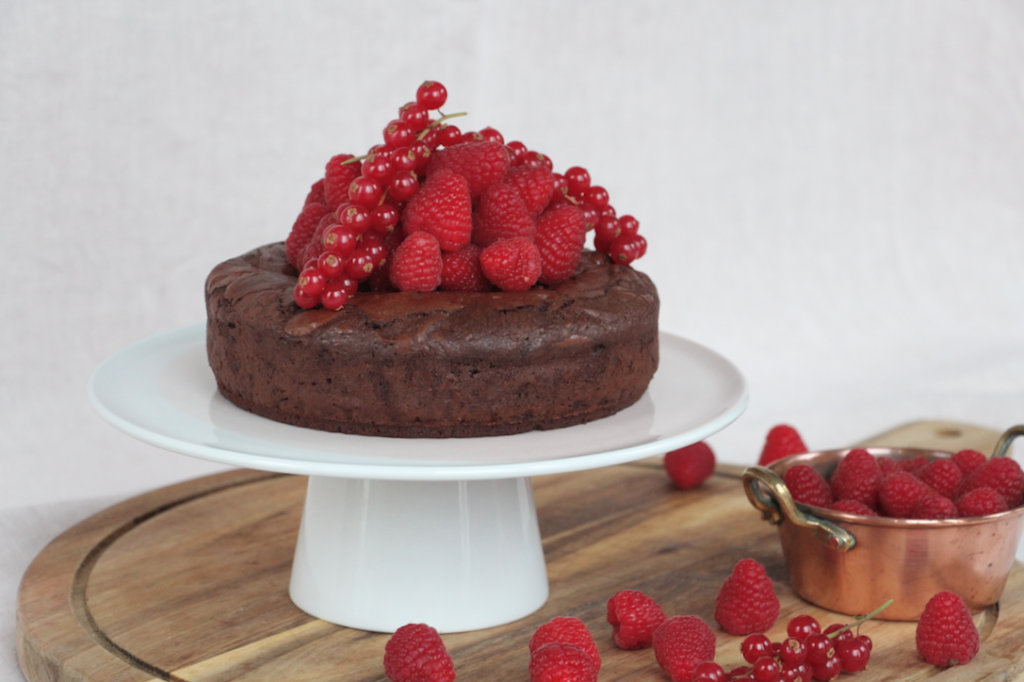 I found it on the amazing Sonali's blog, she is a food stylist and blogger. Her creations are just fantastic and her pictures are so mouthwatering! Check out her blog, it's pure happiness!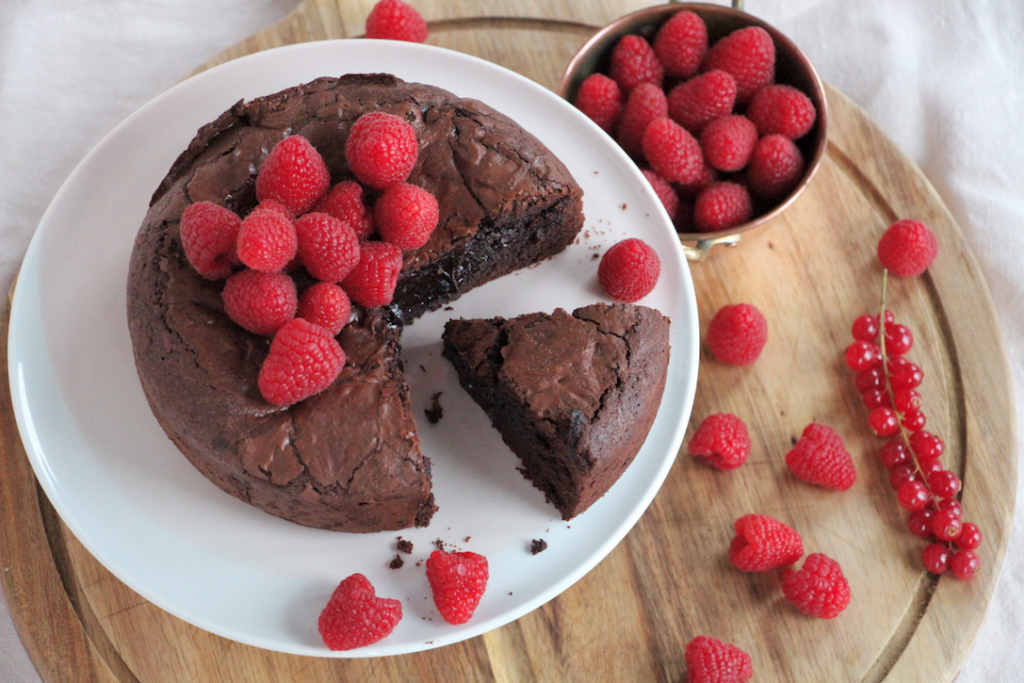 When she shared her fudgy brownie cake, I just couldn't resist!!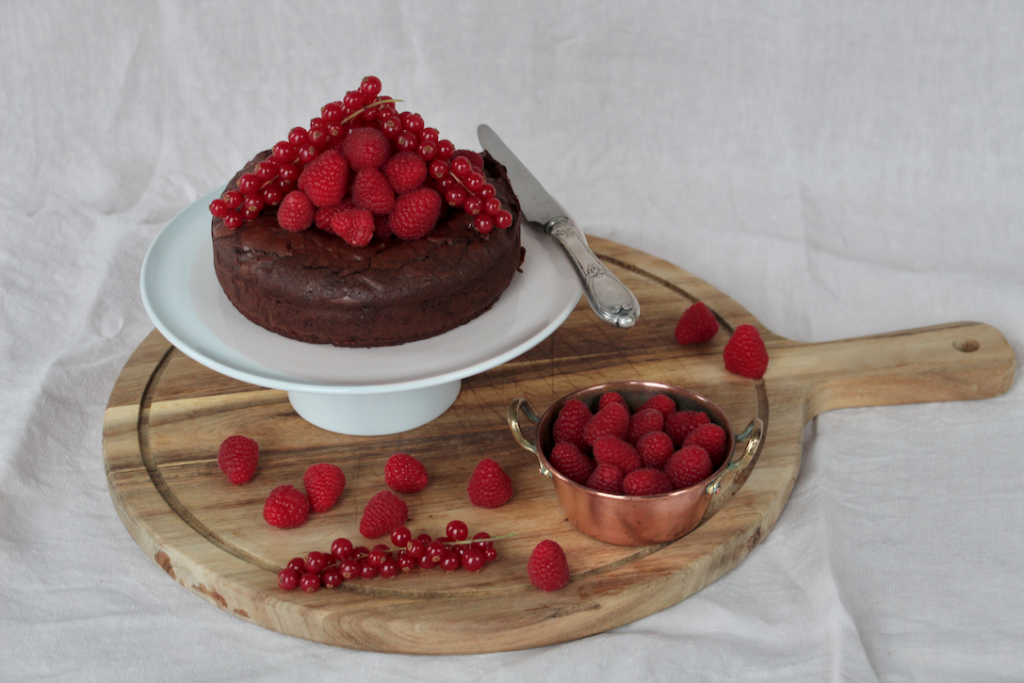 So, as always, I made my little arrangments… You know me well now… Especially because I know that in Anglo-Saxon countries, recipes have often a bit too much sugar for us French people… I balanced all the ingredients quantities and modified also the baking time for a super fudgy cake…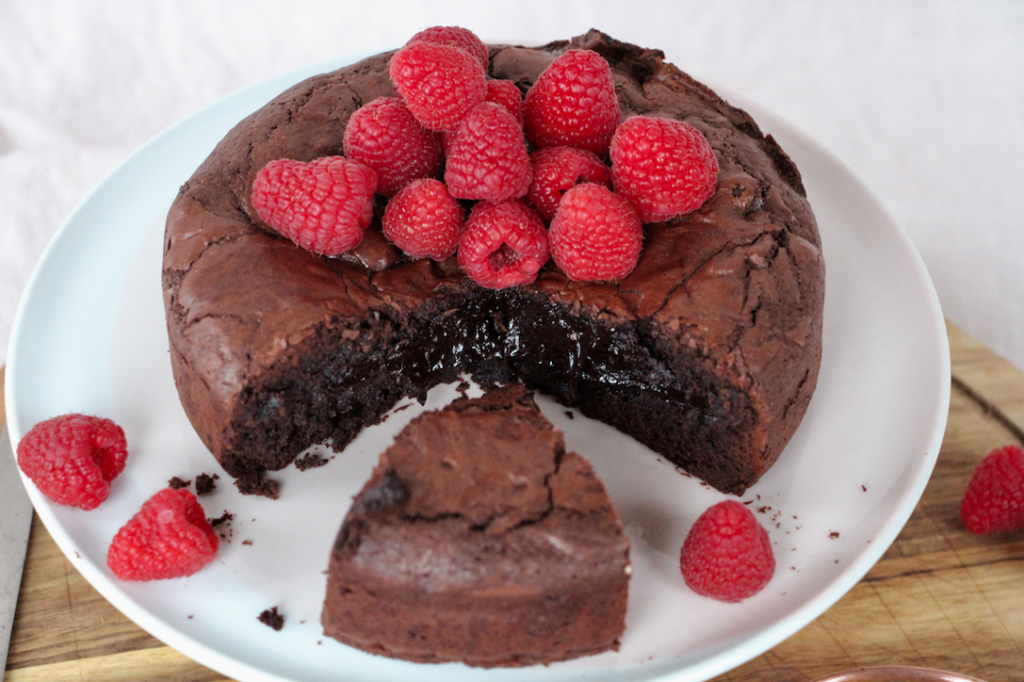 Result: a gustatory explosion!! But in a good way !! 😉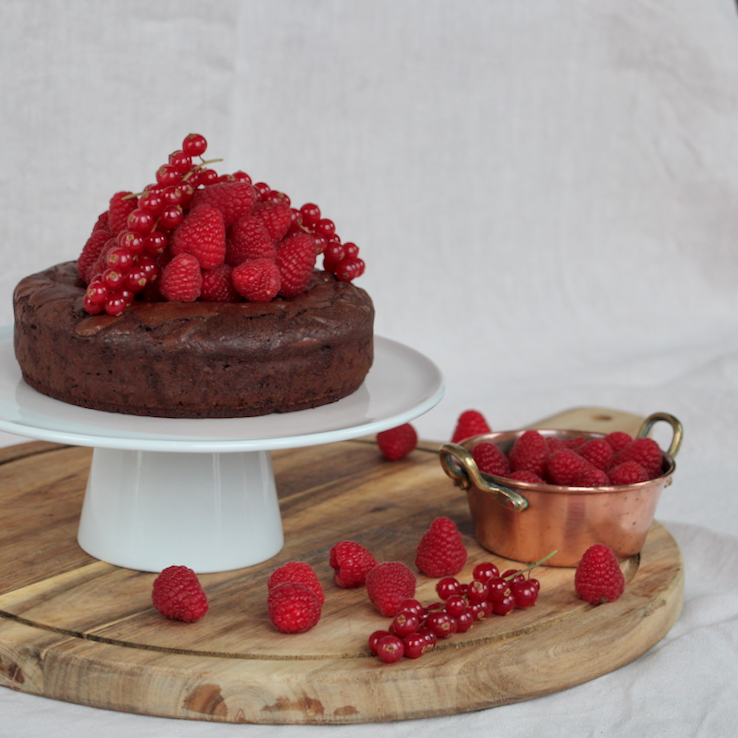 I suggest to combine this fudgy brownie cake with raspberries for the acidity touch. And when it's not raspberry season, you can make a red fruit sauce with frozen fruits for instance, or serve it with a scoop of vanilla ice cream or eat it just like that. You choose!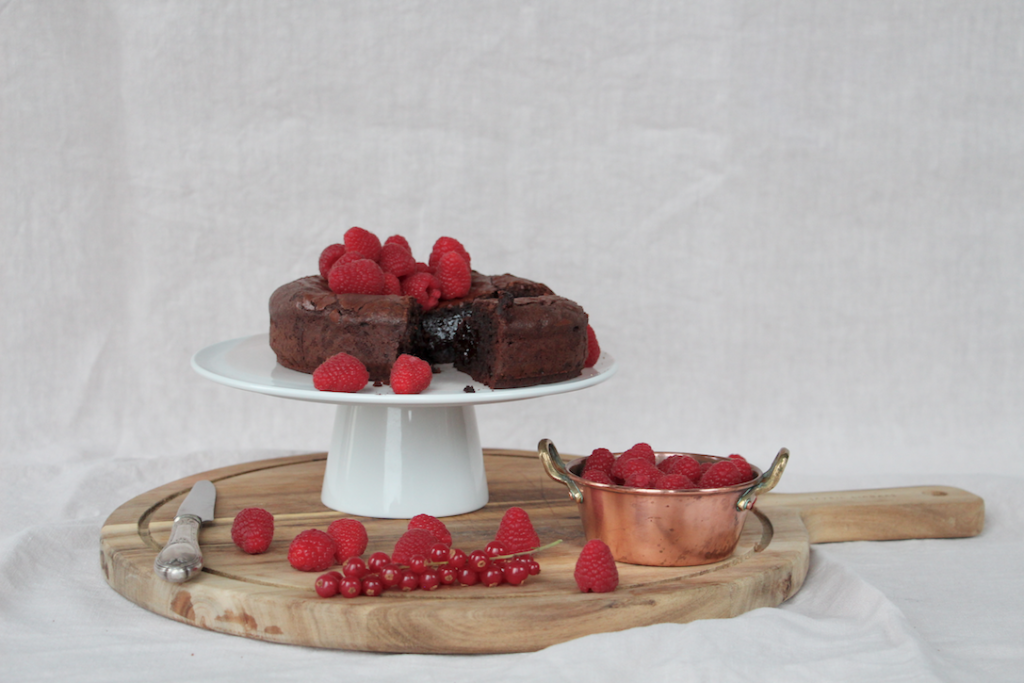 The utensils:
A heavy bottom sauce pan
A good whisk
And my Zenker diameter 18 cm mold by Fackelmann.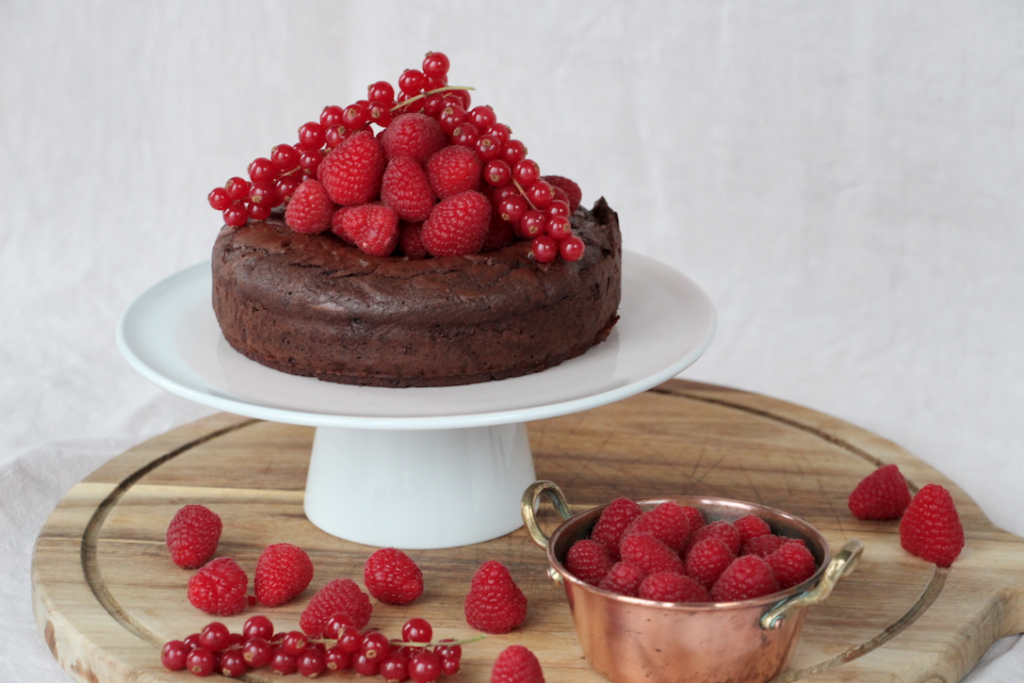 (Presentation: Modulo cake stand by Degrenne)
Shall we?
The recipe, Chef!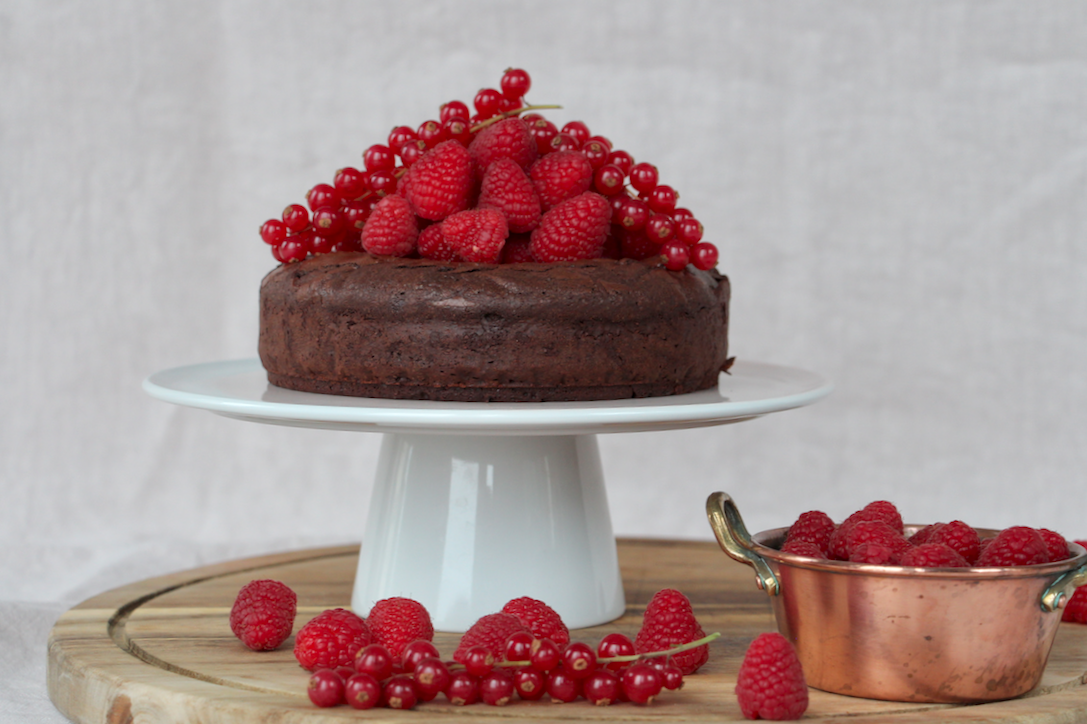 Print Recipe
Ingredients
160 g sugar

125 g butter

260 g chocolate

3 eggs

90 g flour

25 g unsweetened cocoa

Butter for the mold
Instructions
1
Preheat the oven at 160 degrees.
2
Melt the chocolate and butter in your sauce pan at low heat (2 on a scale from 1 to 6). Mix from time to time.
3
Beat the eggs with a fork a few seconds.
4
Once your chocolate and butter mixture is smooth and shiny, remove from the stove and add the sugar. Whisk well.
5
Add the beaten eggs in 3 times. Mix.
6
Finally add the flour and cocoa. Mix until you get an homogeneous mixture.
7
Pour in your buttered mold.
9
Serve still a little warm or entirely cooled down.
Notes
If you use a larger mold, you won't get the same fudgy result.