Let's spread love and cake !! Tomorrow is Valentine's day, one day to celebrate or at least to enjoy cake!!
Here is my walnut and blood orange cake, moist, smooth and delish !!
The recipe, Chef !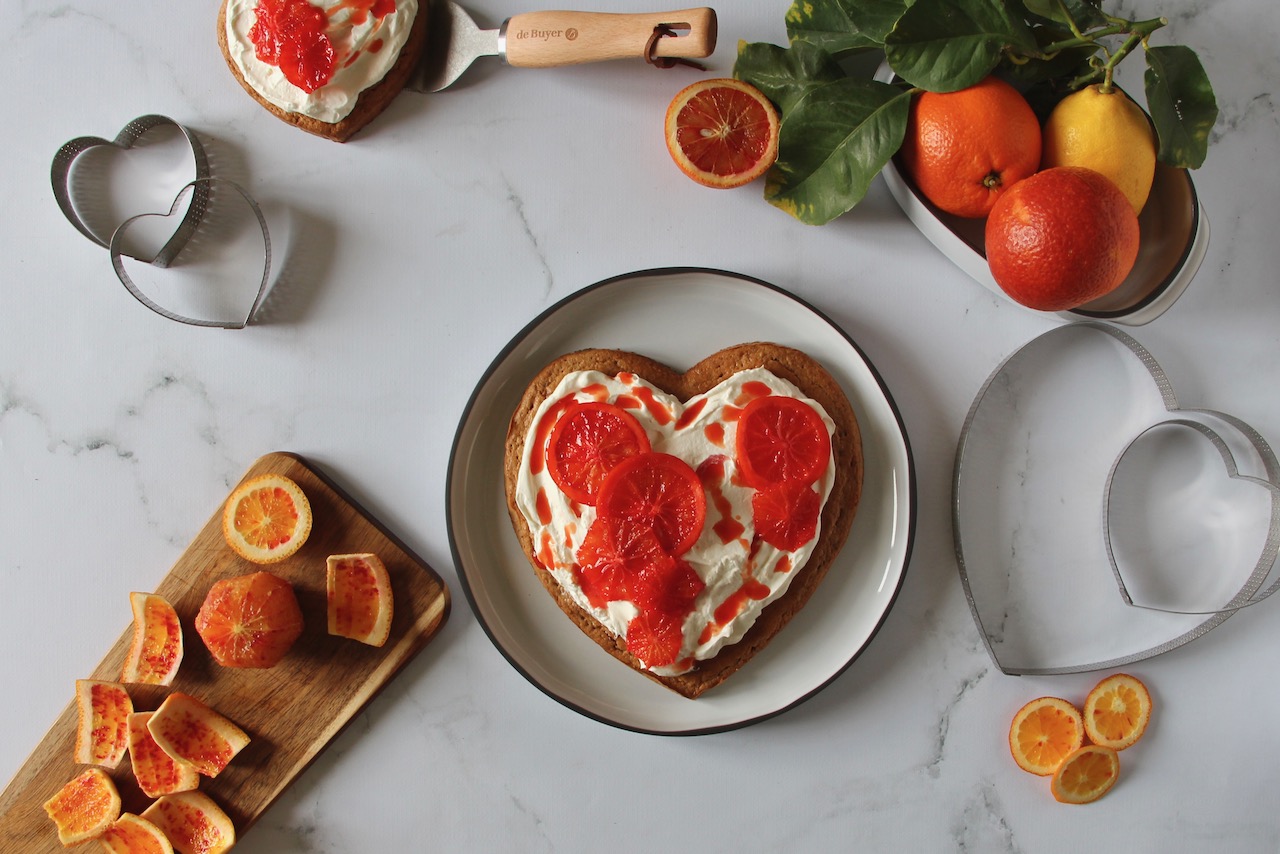 Print Recipe
Walnut and Blood Orange Cake
Ingredients
30 g butter

90 g all purpose flour

40 g ground walnuts

35 g brown sugar

5 g baking soda

1 pinch flower salt

75 g Greek yogurt

1 tablespoon cream

1 large egg

1 tablespon Rhum (or orange blossom extract)

2 blood oranges

25 g sugar

120 g liquid cream (30 % fat)

60 g mascarpone

1 tablespoon icing sugar
Instructions
1
Preheat your oven at 180 C / 355 F degrees.
2
Melt the butter in a sauce pan and cook at medium heat until the butter gets golden. Set aside.
3
Pour the flour, ground walnuts, 70 g brown sugar, baking soda and flower salt in a large bowl. Mix.
4
Add the yogurt, cream, the egg yolk and Rhum. Mix.
5
Add the butter and mix some more.
6
Whisk the egg white until firm and foamy.
7
Add 1 tablespoon of egg white to the batter and mix well. Add the rest of egg white and mix gently with a spatula.
8
Pour in your buttered mold.
10
At the end of cooking, unmold and let cool down on a grid.
11
heat the 25 g sugar with the juice of one orange, cook at medium heat to make a syrup.
12
Cut the other orange in thin slices, cook 15 minutes in the syrup.
13
Set aside the slices in a plate.
14
Continue cooking the syrup until a bit thick, then set aside in the fridge.
15
Once the cake and syrup are cold, whisk the cream into chantilly. When the chantilly starts thickening, add the mascarpone and icing sugar.
17
Garnish your wlanut caka with chantilly and blood orange slices.
18
Serve with the syrup or set aside in the fridge until serving.