Back on the blog with chocolate !!
That's true … I needed some time to get my mind straight after my amazing pastry class last Wednesday with the best of the bests, the master among masters, Mr Philippe Conticini ! I hope to deliver a full debrief within next week with tips, photos and videos !!
So, to help you be patient and wait, and also to help you prepare the coming weekend and all you'll have to put on your table, let's dive into sweetness, smoothness, texture and density of chocolate with an amazing chocolate mousse !
So far, I always baked recipes that you can find on the back of your chocolate bars. With my own touch of course … Most of the times, those recipes are very easy and simple, but not light enough. The thing is that very often they ask you to put as many eggs yolks as whites and that's why your mousse can be too fat or compact. I never followed this instruction and I always put one or two egg yolks less that what was suggested. The egg yolk is very rich : 16% proteins and 32% fat. You get it now …
Today's recipe deals pretty much with this issue since you will need only 2 egg yolks for 8 whites. You will have a very light mousse, offering a pure pleasure and an incredible emotion !
You know me now, this recipe is taken from the book "Sensations" of Philippe Conticini that I strongly recommend, though I'm don't know if you can find it in English … Otherwise you're stuck with what I'll share with you here !! Main thing in this cookbook, besides stunning recipes, the pleasure of sharing that is so important to the Chef.
Well, now if you're not convinced, what can I say ?
So now, enough talking, let's go to your kitchen !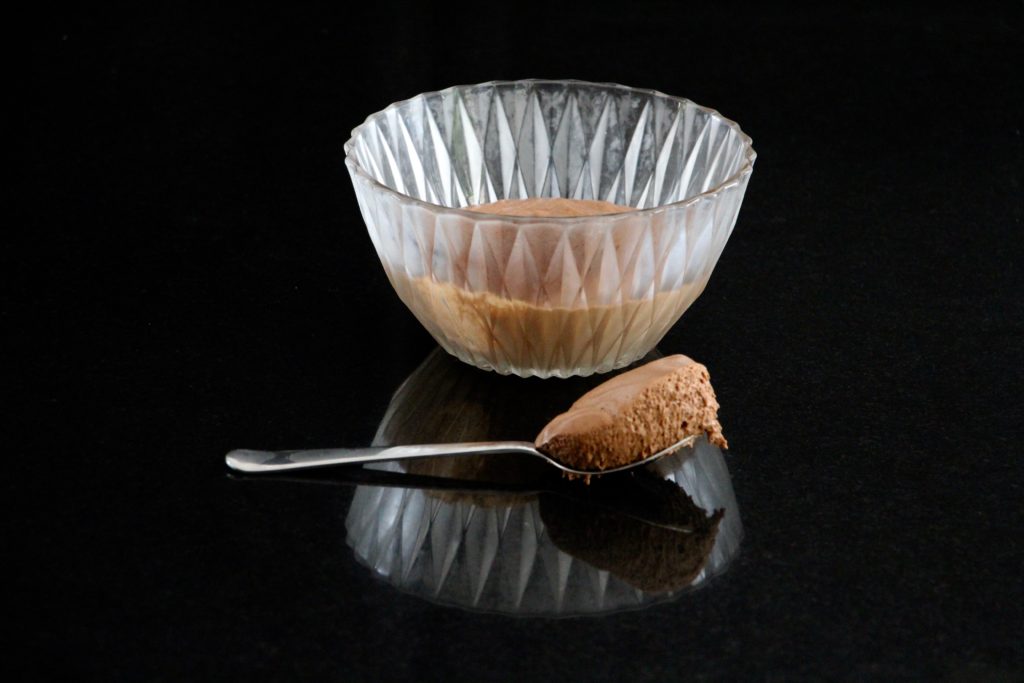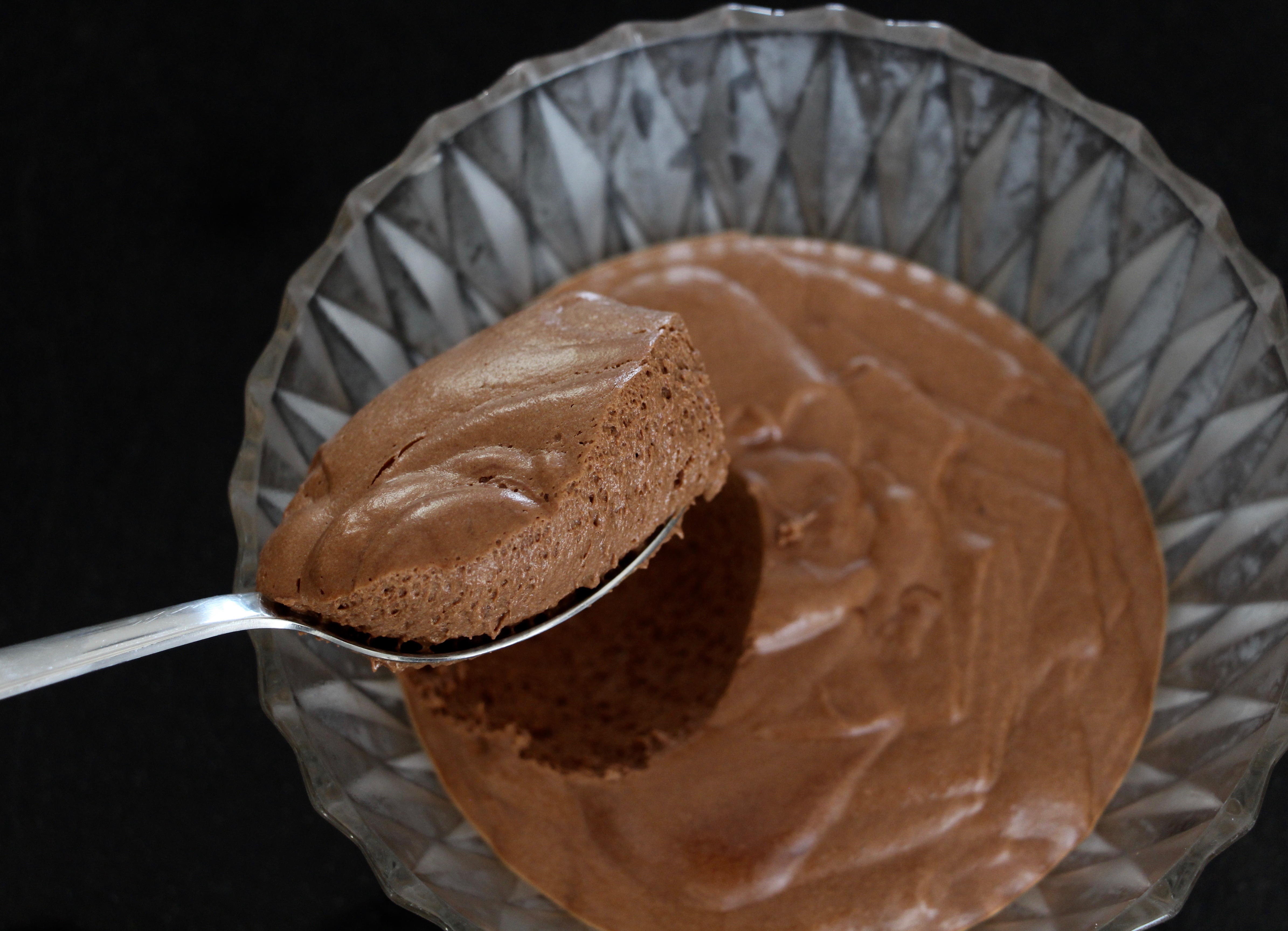 Print Recipe
Ingredients
200 g dark chocolate

80 g butter

50 g sugar

8 egg whites (approx 240 g)

2 egg yolks (approx 40 g)
Instructions
1
Whip the egg whites with the sugar until you get a foamy mixture.
2
Melt gently the chocolate and butter in a double boiler.
3
Then put the egg yolks in a large bowl. Add 1/4 of the chocolate/butter slightly cooled down. Blend.
4
Repeat with the second quarter of chocolate/butter. Then with the third.
5
Gently add 2 tablespoons of whisked egg whites and whip until you have an homogeneous mixture.
6
Add the last quarter of chocolate/butter.
7
With a spatula, mix the rest of the whisked white eggs (add 1/3 and mix, then 1/3 and 1/3).
8
Pour the mixture in a large bowl or in individual ones.
9
Set aside in your fridge for at least 3 hours before enjoying your dessert.
Notes
Nothing to add on this one. It's just pure chocolate pleasure !