Second post this week to celebrate a little event in Casserole&Chocolat(e) 's world: the video of the mounting of my chocolate layer cake with meringue has been seen more than 8K times on Instagram and more than 13K times on Facebook as up today !! So I didn't want to keep you waiting more than necessary to give the recipe, right now !
I won't use the usual recipe module because everything is already available on the blog !
I might not make friends with what I'm going to say but, I love to see the mounting of amazing cakes on Instagram, Youtube, Facebook, etc. Layers and layers of sponge cakes, sugar paste with rainbow colors, cream and more cream (with butter probably). To put it in a nutshell, they all look stunning but I really wonder if the taste is really good (this is where I don't make friends … please don't be mad at me …).
So I decided to create my own layer cake based on tasty and sugar balanced recipes.
So let's make a chocolate mousse with the recipe just here. It will be used to make the in between layers. The mousse must be stored in your fridge for at least 1 hour.
This gives you enough time to bake the chocolate cake by Alain Ducasse, there.
Then, all you have to do is follow the step by step in the video. You cut the cake in layers. You spread the chocolate mousse with a pastry bag with nozzle(I always use De Buyer pastry bags and nozzles). You wrap it carefully and store it in your fridge for 3 hours.
After 3 hours, you make the meringue. Take 3 egg whites and 200 g of icing sugar. Whip the whites in the bowl of your food processor. When they start to be foamy, add 1/3 of the sugar, than another third and finally the last third until you get a rather solid mixture. If you want to be sure, check if you have something close to my pic below …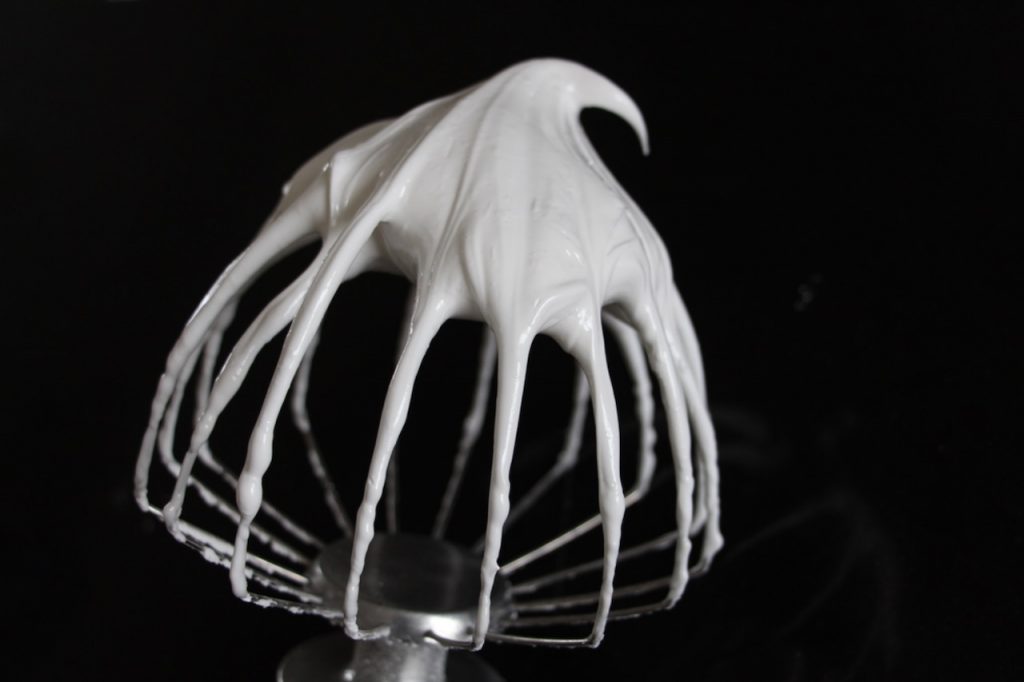 And now the end of the mounting …
You can keep this cake 2-3 days in your fridge.
So what do you say? Thank you Casserole&Chocolat(e) !
And if you want to watch the video in one piece :
On Instagram
On Facebook
Enregistrer