Hi guys !
You may have noticed, but lately I'm a bit nostalgic about Alsace, the region where I was born and where I grew up, so I need to cook and bake Alsatian dishes. Today is one of theses days and I'm happy to introduce the Alsatian noodles "Spaetzles"!! It's the main side dish in any good restaurant in Alsace …
I know it's hard or even impossible for some of you to pronounce, but don't let this small detail frighten you !! 🙂 Spaetzles !! Spaetzles !!
So my spaetzles are little fresh noodles, super easy to cook. You can eat them fried with butter, or with your meat, fish, sausages, with sauce or not, with vegetables … Let me put it this way : spaetzles is the side dish you are going to love !!
It is also a very cheap meal (you only need flour, eggs, water and salt !) that is going to be loved by your whole family. Your kids will ask for them all them time …
You can also find those spaetzles noodles in Germany, in Switzerland, in the North of Italy or in Austria, but don't get me wrong ! It is an Alsatian meal, end of discussion!!
Okay, no need to argue, shall we just go for the recipe ? 😉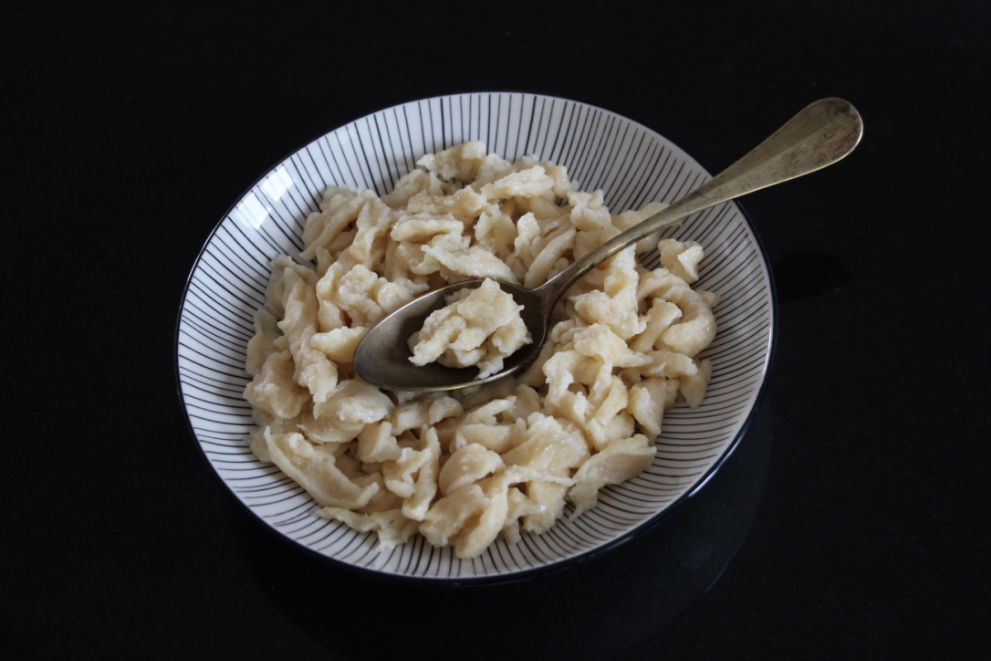 Print Recipe
Ingredients
3 eggs medium size (approx 150 g without the shell)

300 g flour

4 g salt

15-20 cl water
Instructions
1
Mix the eggs, flour, salt and water.
2
Your batter should be runny, not too thick (add water if needed). Be carefull not to have lumps.
3
Boil a large volume of salted water.
4
Spread some of your batter on a board and cut little slices with the edge of a knife (see pic below). Throw into the boiling water.
5
Your Alsatian noodles spaetzles are cooked when they come up to the surface (it doesn't take long).
6
Use a skimmer to remove them from your pan and start over until all your batter is cooked.
Notes
You can fry you Alsatian noodles spaetzles with 50 g of butter, it's delicious.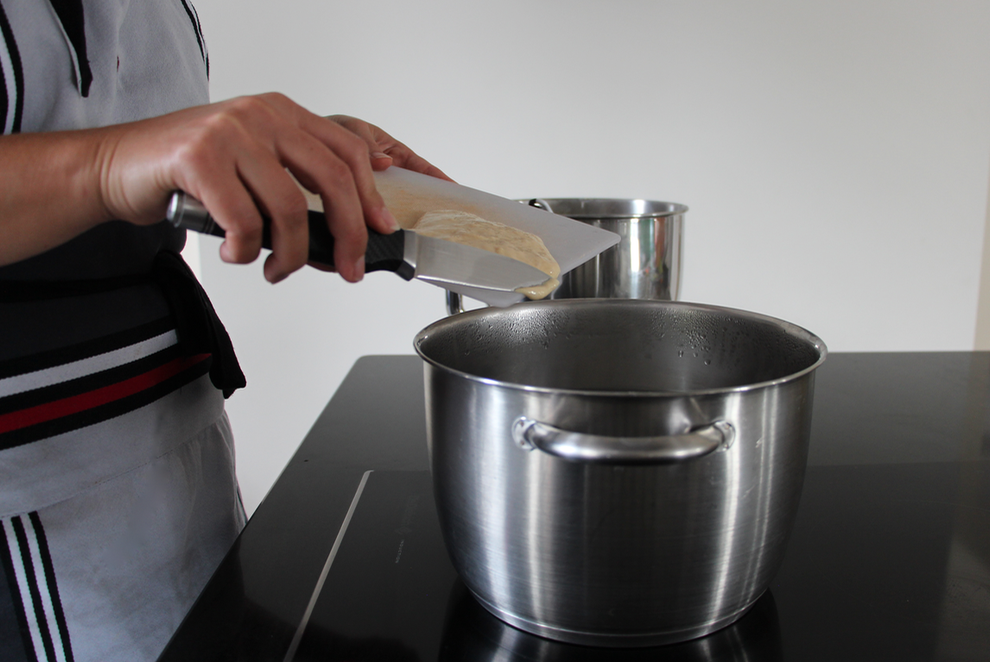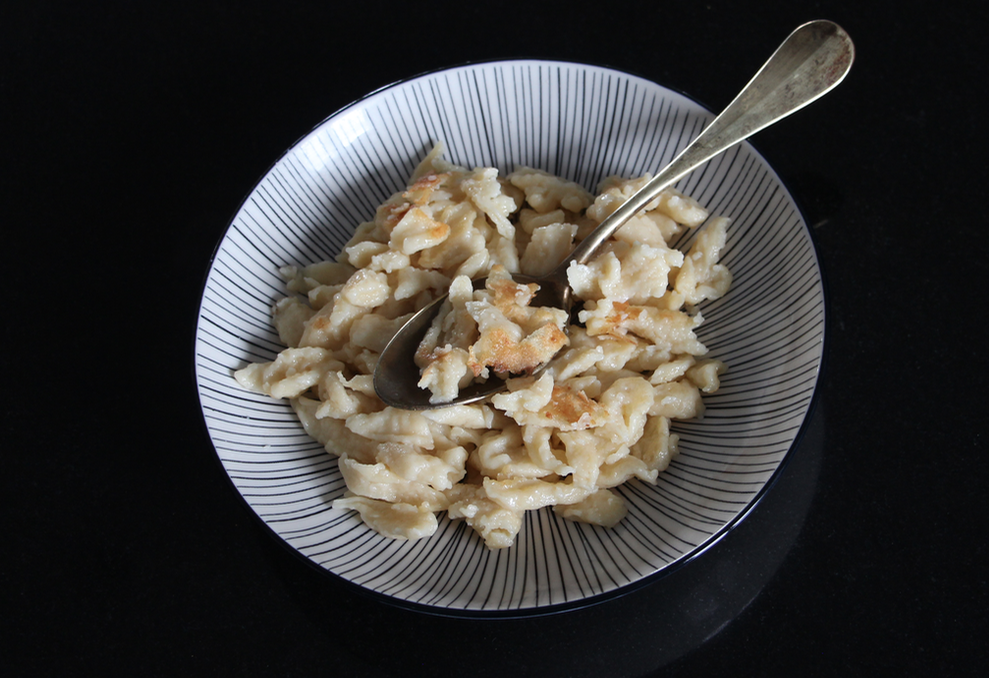 Enregistrer
Enregistrer
Enregistrer
Enregistrer
Enregistrer
Enregistrer