Hello my lovelies!!
You know how much I love appetizers… It's our family tradition on Friday nights, we gather, around a glass or two, with plenty of fingerfood on the table. My girolles and asparagus mini-cakes are never far away…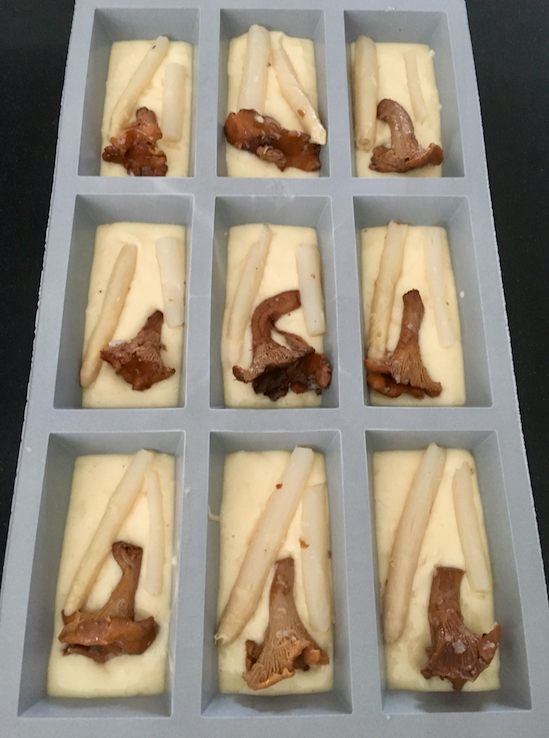 It's delicious, it's light but fills the tummy, and it's a great combination: girolle and white asparagus.
As far as preparation is concerned, it's super easy. You will need 10 minutes of preparation and around 20 minutes of cooking and that's it!
It's also a clever way to put vegetables on your table.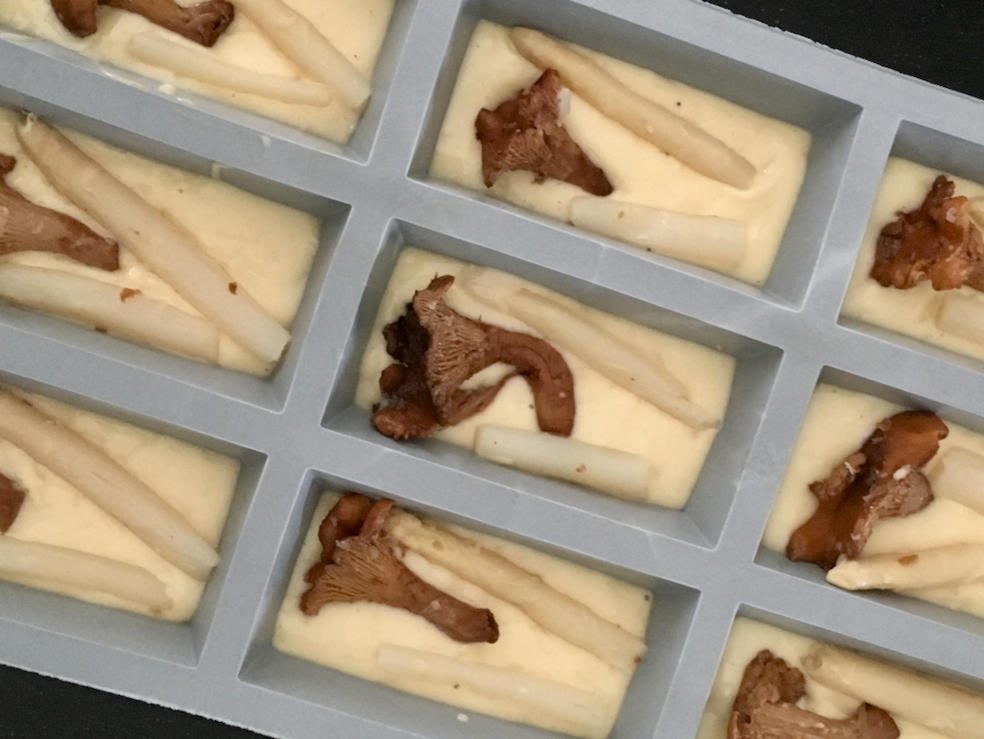 Cherry on the cake, you can keep it a few days in your fridge. I often serve it the next day with a good lettuce.
Of course, you can cook it in a large portion. In this case you should take a 20-22 cm mold and increase the cooking time to approximately 35 minutes.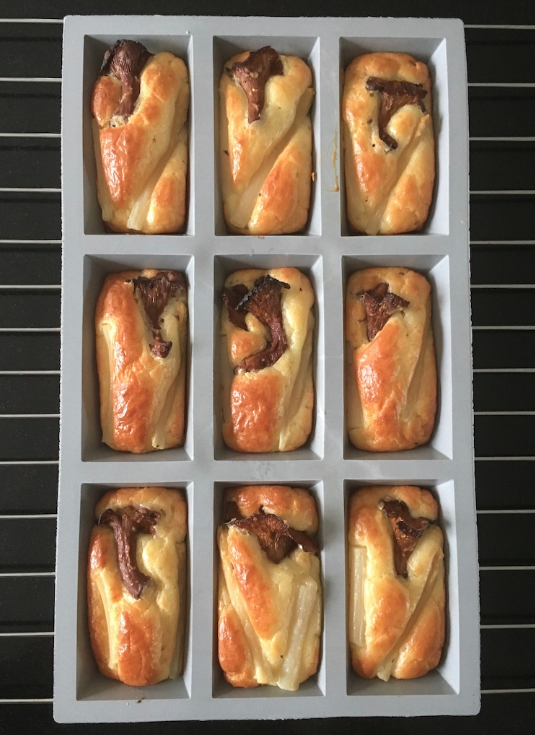 The utensils:
My frying pan
My mixing bowl and a good whisk
My Elastomoules rectangular molds by De Buyer.
Shall we?
The recipe, Chef!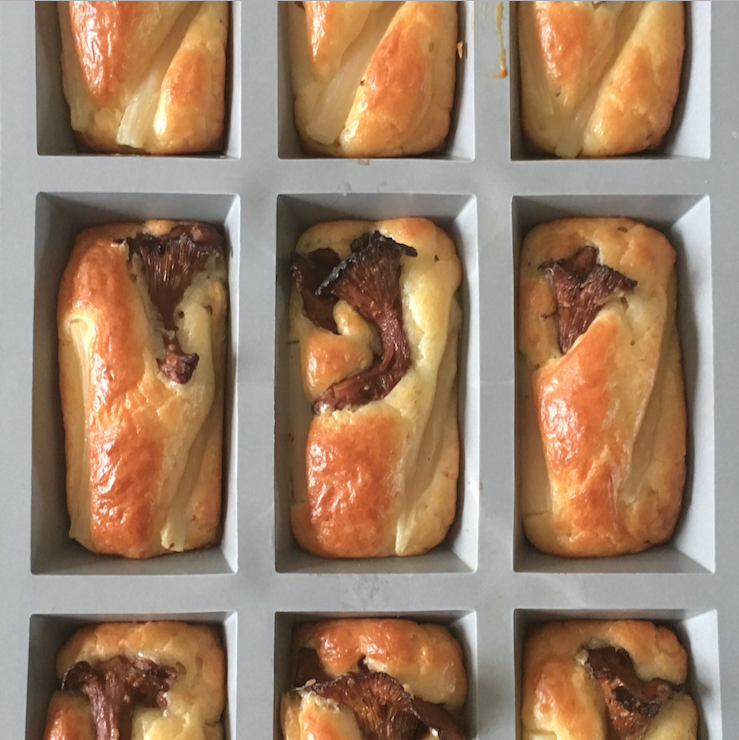 Print Recipe
Girolles and Asparagus mini Cakes
Ingredients
3 eggs
150 g flour
10 g baking powder
100 g sunflower oil
125 g milk
90 g grated cheese
100 g girolles
1 tablespoon olive oil
1 or 2 garlic cloves
100 g white thin aspargus
2 g salt
Pepper
Instructions
1
Stir fry for 5 minutes the girolles with olive oil and minced garlic.
2
Add the asparagus after cooking time.
3
Preheat your oven at 180 degrees.
4
Mix the eggs, flour and baking powder in a bowl.
5
Add, little by little, the oil
6
Heat the milk and cream. Add to the batter.
7
Add the grated cheese, salt and pepper. Mix.
8
Pour the batter in the muffin mold holes up to 2/3 of the height.
9
Add girolles and aspargus.