We live in a virtual world… It's true. We share, we like, we comment without really knowing people. And yet, all this is pretty real and lead us sometimes to beautiful meetings with people who would never have entered our lives.
That's what happened with Valerie who shared with me her recipe of hotdog mini cakes by la Pomelie.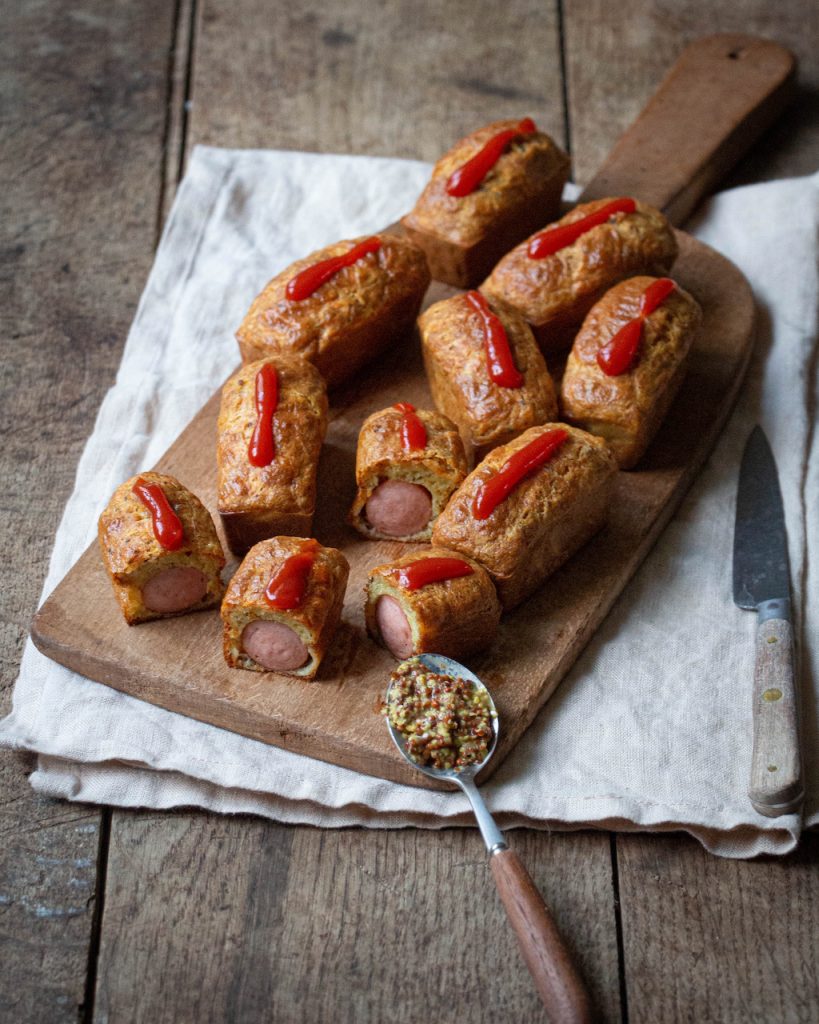 I'm an active member of a Facebook group called "Dis Maman c'est quoi le dîner". A group, I may have already mentioned, that brings people together around food recipes, tips for mums and dads.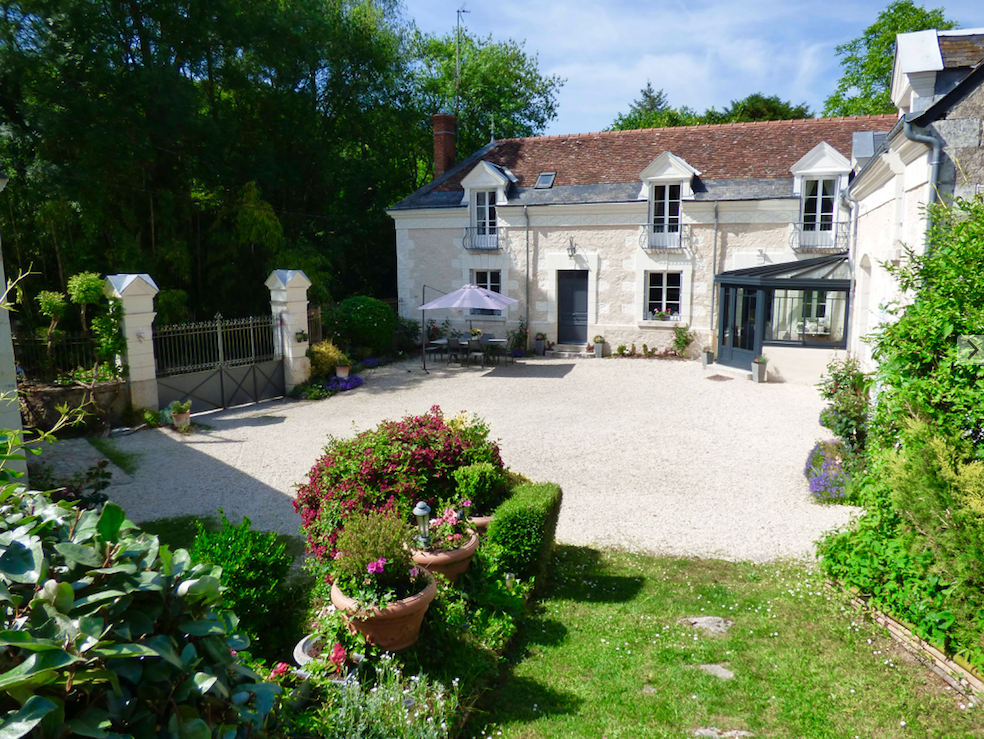 Valerie is a key member, obviously. I said obviously because she cooks and bakes like a chef, she makes amazing dishes, beautifully presented (she provides a lot to the group!!) and everything looks outstanding.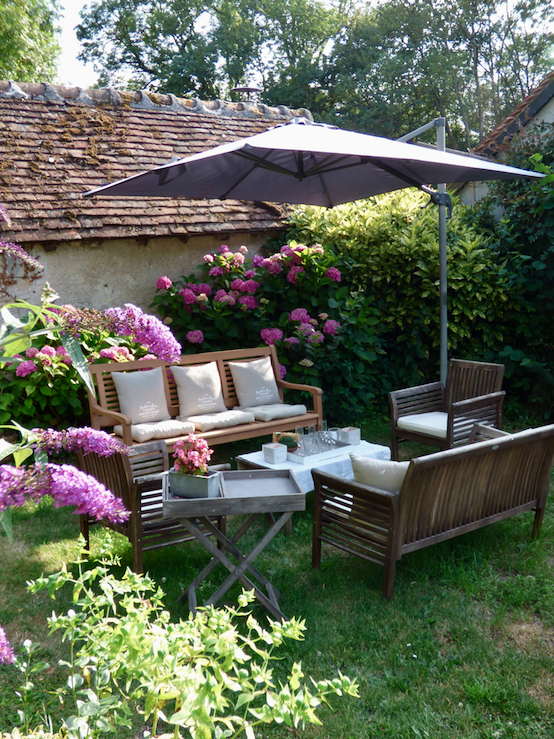 Good news: she just started a Bed&Breakfast&Dinner at la Pomelie. So my tip of the day : if you visit France and the Touraine region, at Blere precisely, give her a call and book your stay at la Pomelie !! Beautiful, sophisticated and… a great place to enjoy French food!!!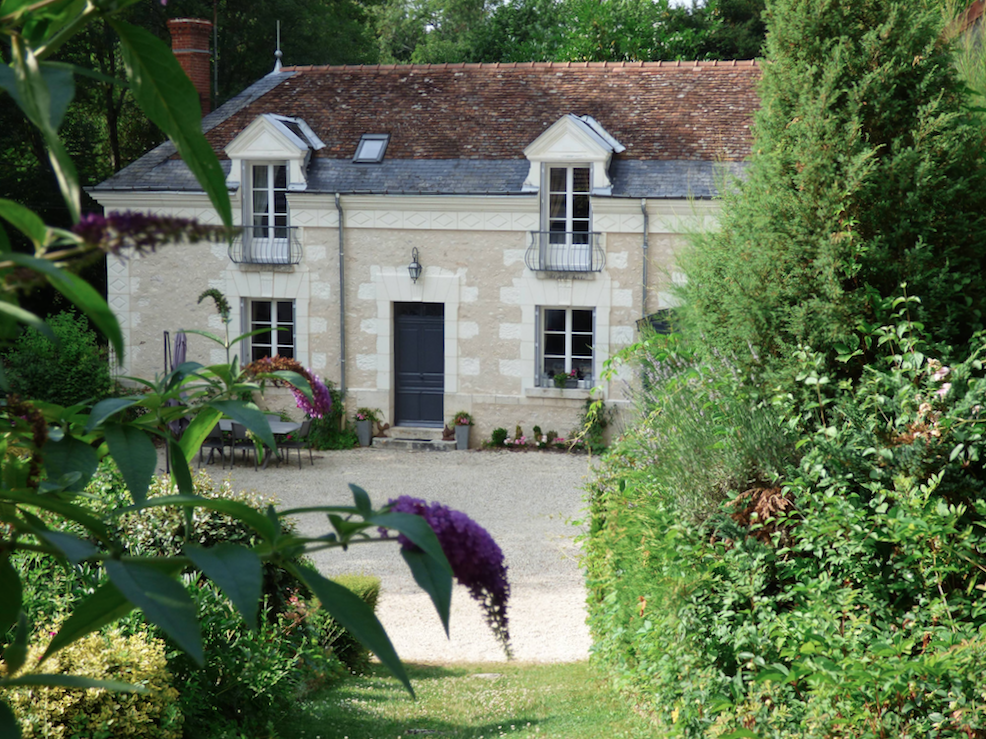 Now that you know all that, let's get back to those hotdog mini cakes!!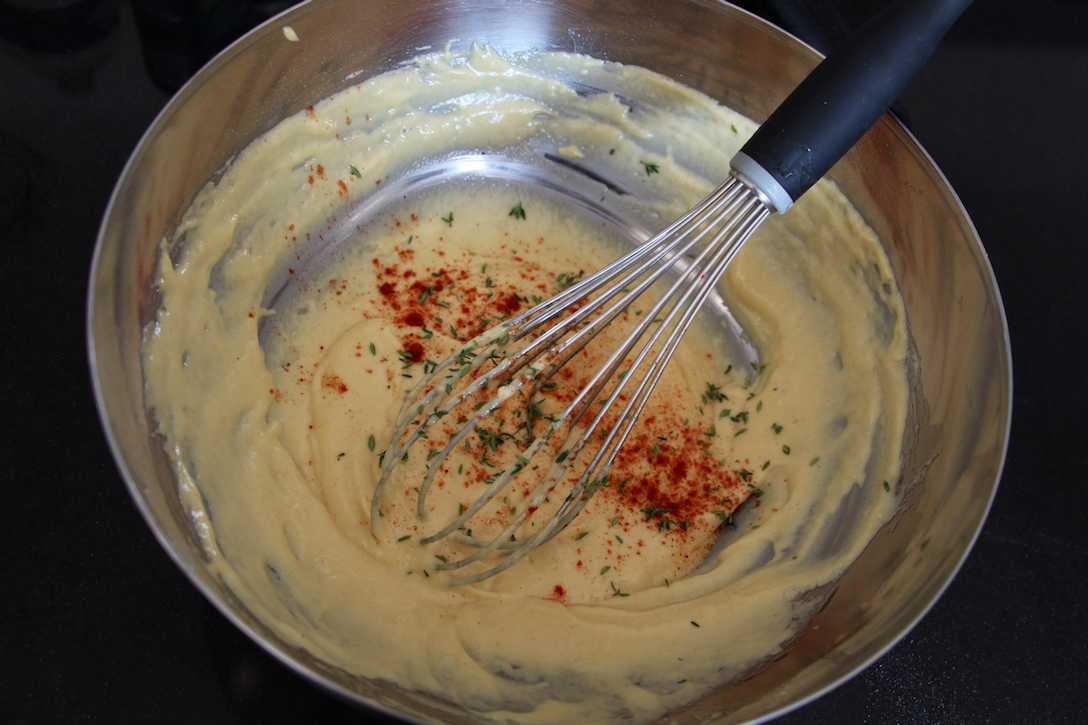 It's a great idea for the aperitif or a nice brunch/buffet. So easy to prepare and soooo gooood!! Simple, basic and efficient!!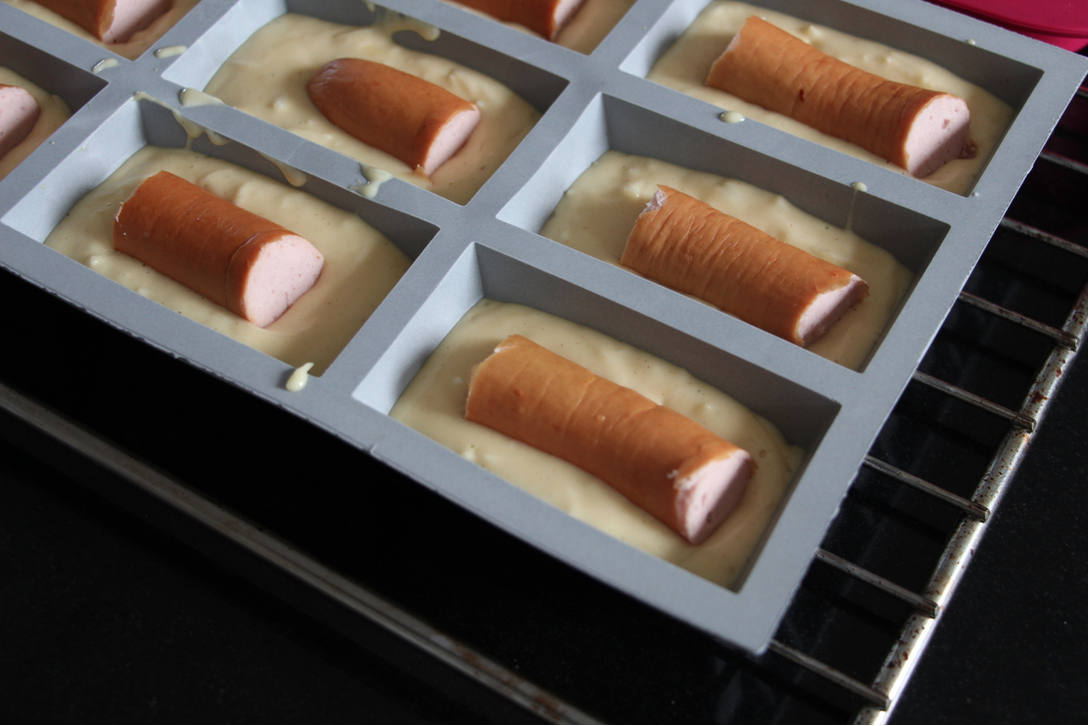 For children, or adults of course, I add a bit of ketchup sauce when serving. Success guaranteed!!
So thank you Valerie for this delicious recipe, I'm so happy to share it here!!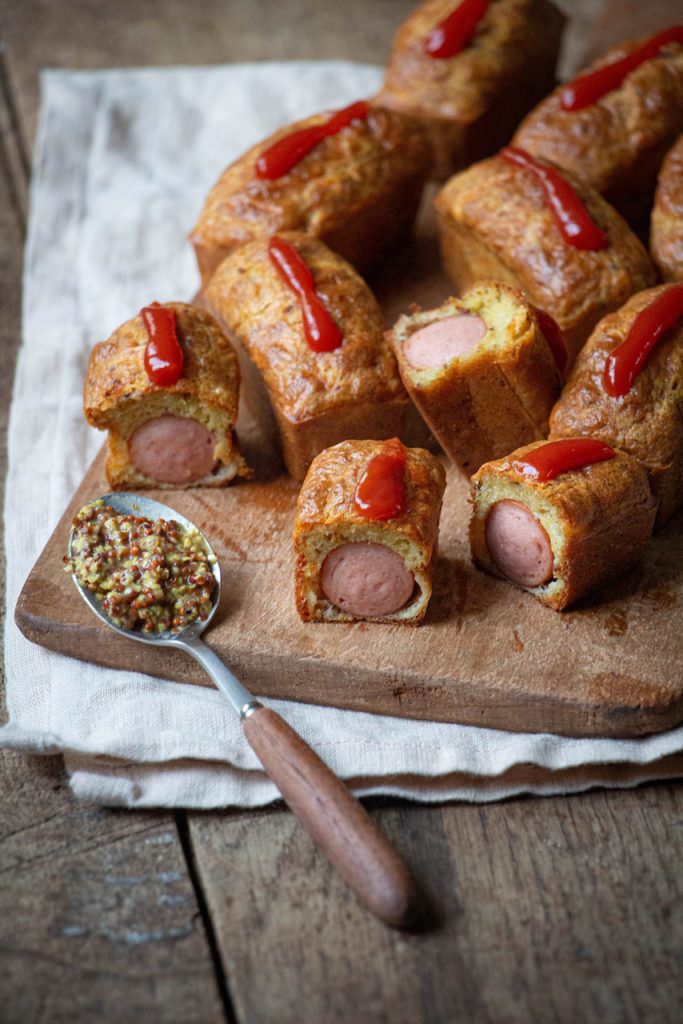 Let's do this! The recipe, Chef!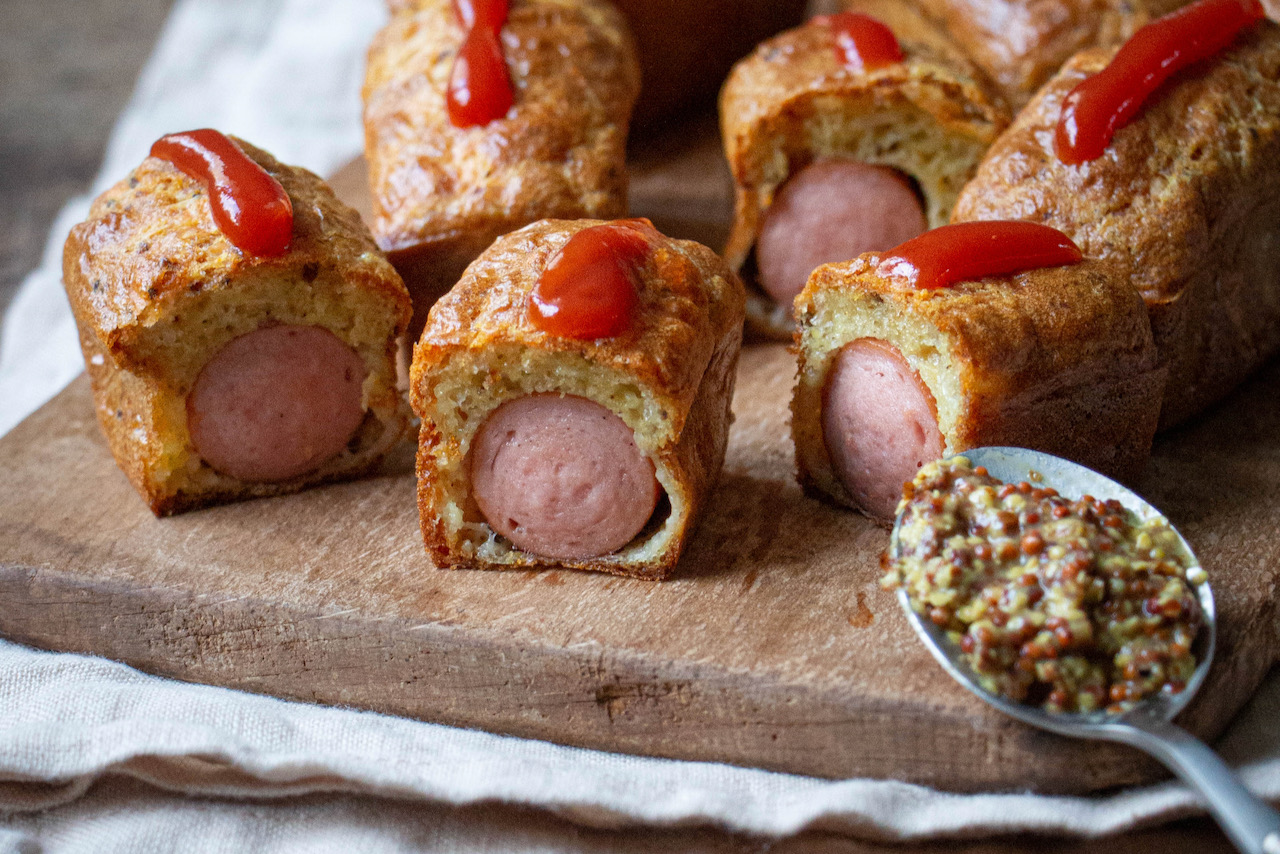 Print Recipe
Ingredients
3 eggs

150 g flour

11 g baking powder

100 g sunflower oil

130 g milk

100 g grated cheese

4 sausages

2 tablespoons mustard

Salt

Pepper
Instructions
1
Preheat your oven at 180 degrees.
2
Mix the eggs, flour, baking powder and mustard.
3
Add the oil little by little.
4
Add the warm milk (40 seconds in your microwave oven).
5
Add the cheese, salt and pepper, mix.
6
Pour the batter in your molds and add 1/4 of sausage.
8
Unmold when still warm. Serve!
Notes
My personal touch: fresh thyme from my garden and paprika in the batter for even more taste...