Hello my friends!
Here is another appetizer recipe, but not only… let me explain.
Round of applause for my crustless mini quiches with ham (yes please applause !! 😉 ).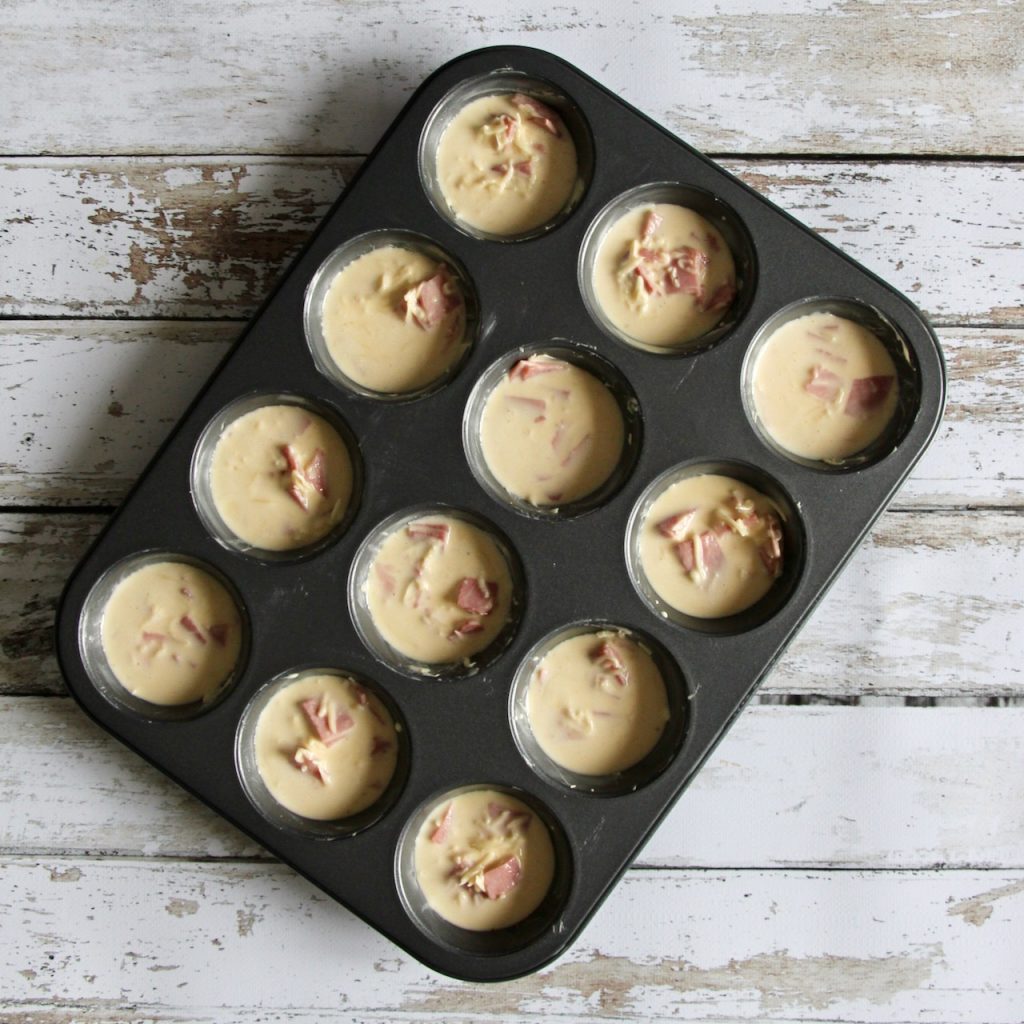 You want to enjoy what you're eating, and still limit the calories? I say it's possible with my crustless mini quiches with ham. I won't argue that this is a diet recipe, obviously not… But without the crust, there's already less fat, less calories…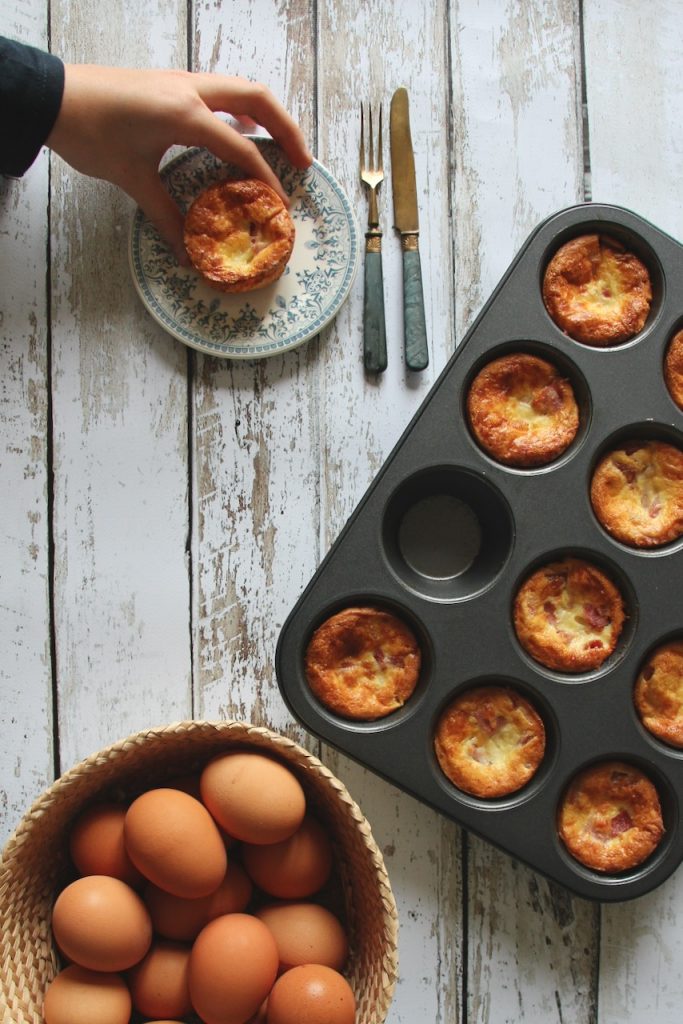 And for a super delicious result!! I think this is going to be a recurrent dish on my appetizer table on Friday evenings!!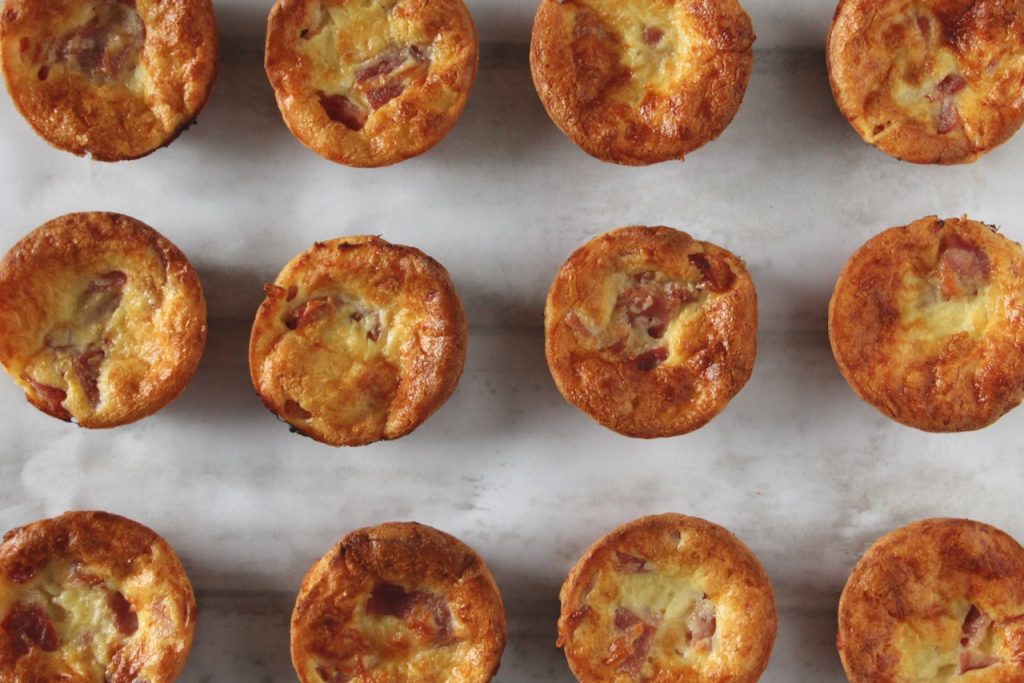 And if I tell you that my crustless mini quiches with ham can be prepared in 5 minutes, does it sound even better or what? Yes you've read it right, it won't require more than 5 minutes to prepare the quiche batter, then you fill in your muffins and that's it!! Too easy!!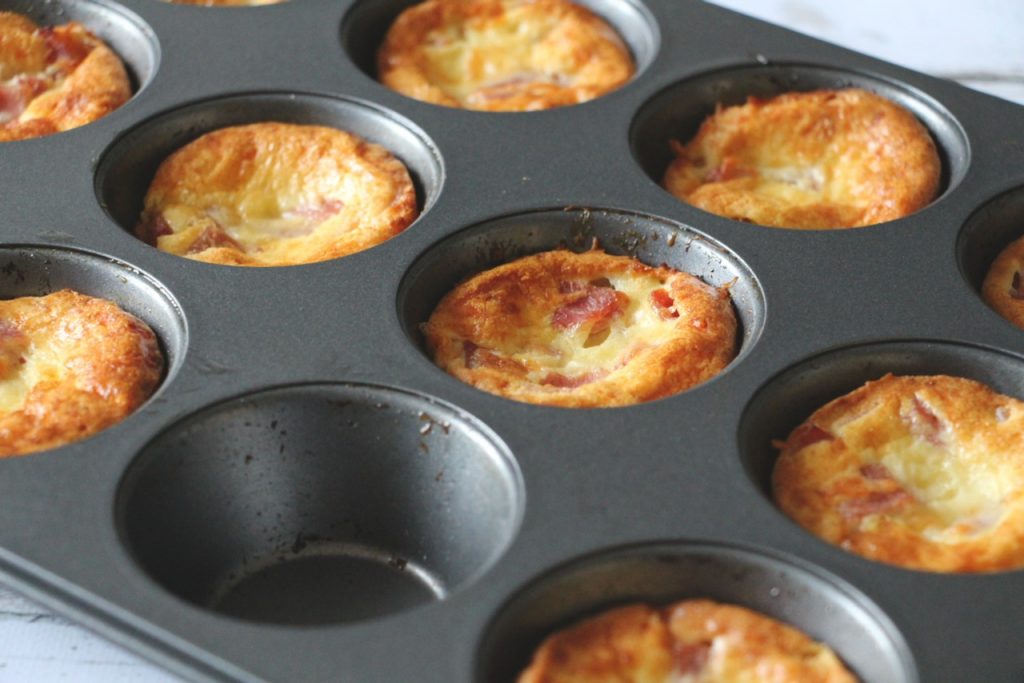 This appetizer recipe can easily be turned into a stater or main dish recipe.
You have two options: either make a 2 person quiche with the below ingredient quantities. Take a 18 cm diameter mold in this case. If you want a 4-5 servings quiche, double the quantities and use a 24/25 cm diameter mold. You'll have to increase the cooking time to 30 minutes approximately.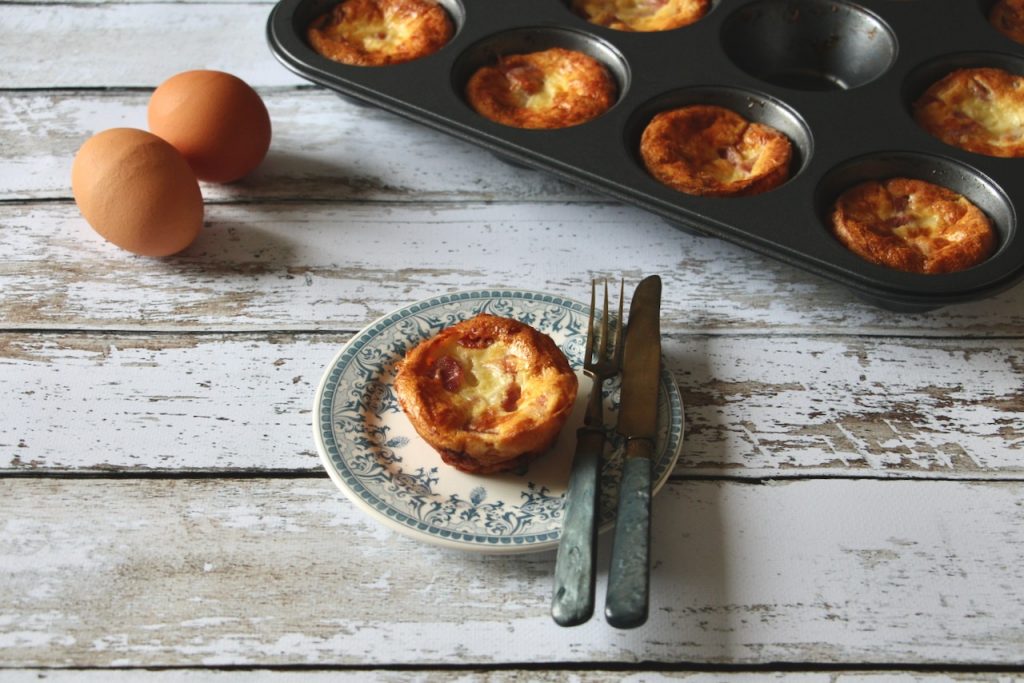 The utensils you'll need:
A bowl,
A cutting board,
A sharp knife,
A good whisk,
A small ladle to fill in the muffin molds
And a muffin tray (I always take my De Buyer, it's so handy).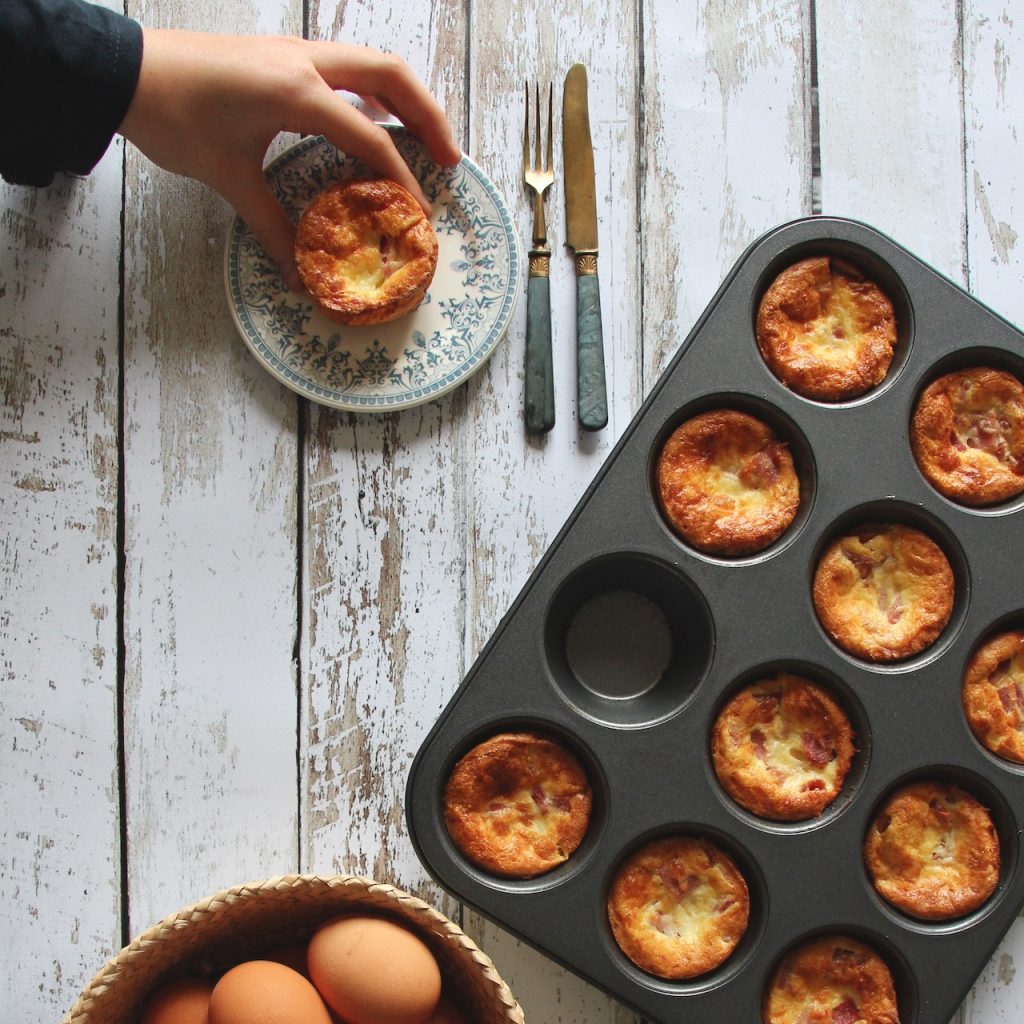 Now you know everything you need to make those crustless mini quiches with ham!
The recipe, Chef!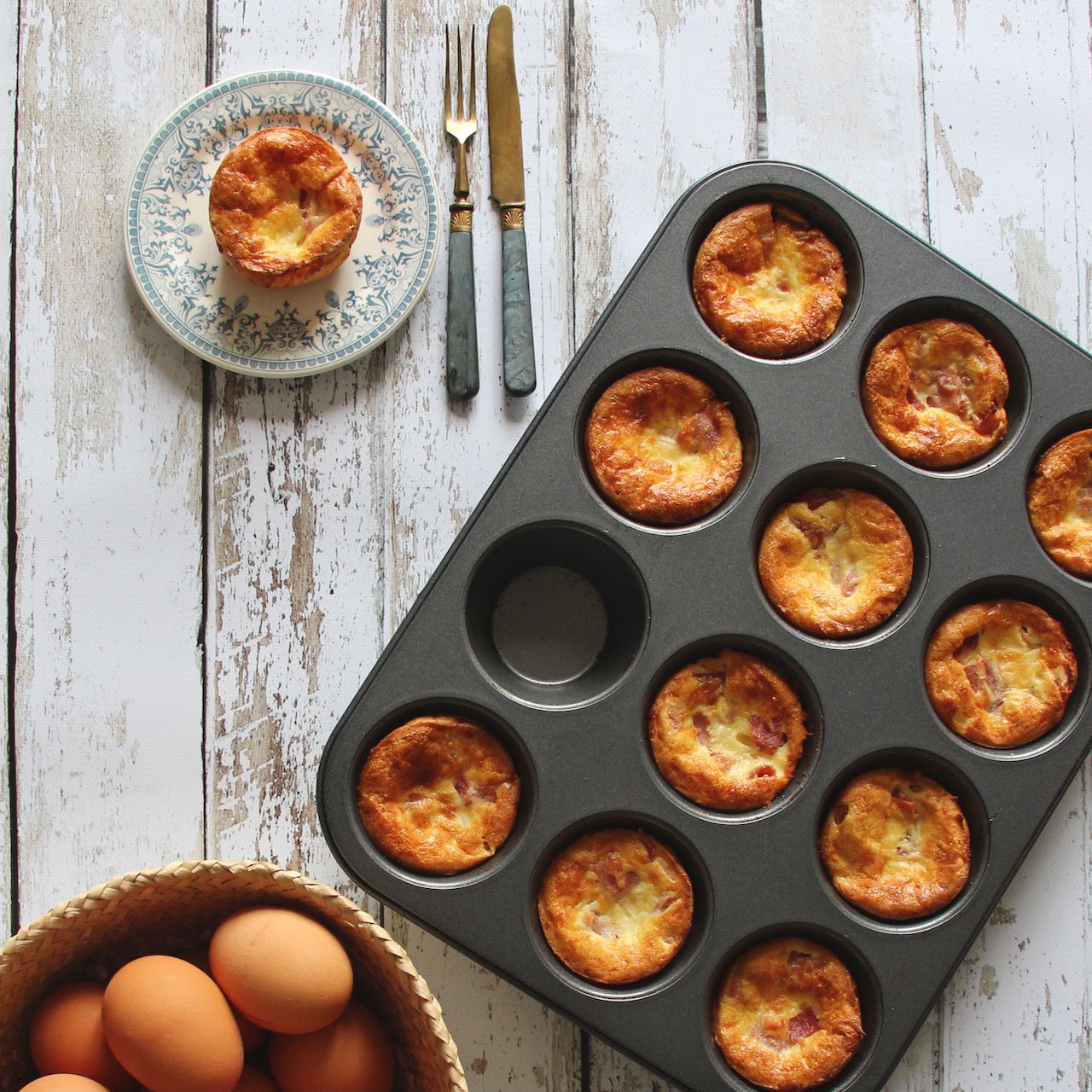 Print Recipe
Crustless mini Quiches with Ham
Ingredients
100 g milk

100 g cream

40 g flour (or corn starch)

2 medium sized eggs

120 g ham

50 g grated cheese

Salt

Pepper

Ground nutmeg
Instructions
1
Preheat your oven at 200 C / 390 F degrees.
2
Whisk the milk and flour together.
3
Add the cream, then the eggs. Mix well.
4
Add the grated cheese and ham cut in cubes.
5
Season with salt, pepper and nutmeg.
6
Pour the batter in your muffins cups.