Hurry !! It's almost time to have a drink!!! It's the end of the week, we want to have a nice drink and snacks, with friends or family. We want something good and pretty easy to cook: we want zucchini and bacon cupcakes!!
Cheers my lovelies!!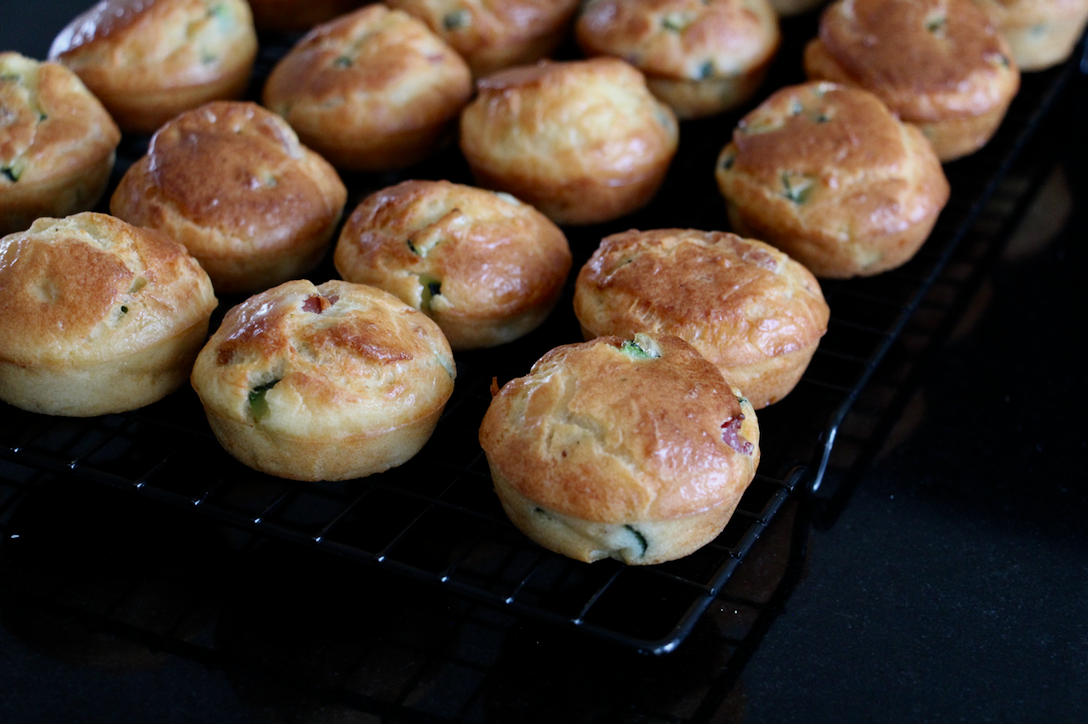 This savory cupcake recipe will please both young and … less young! The cupcakes are super smooth. The bacon brings a delicate taste. It is simply a delight to share with your close ones.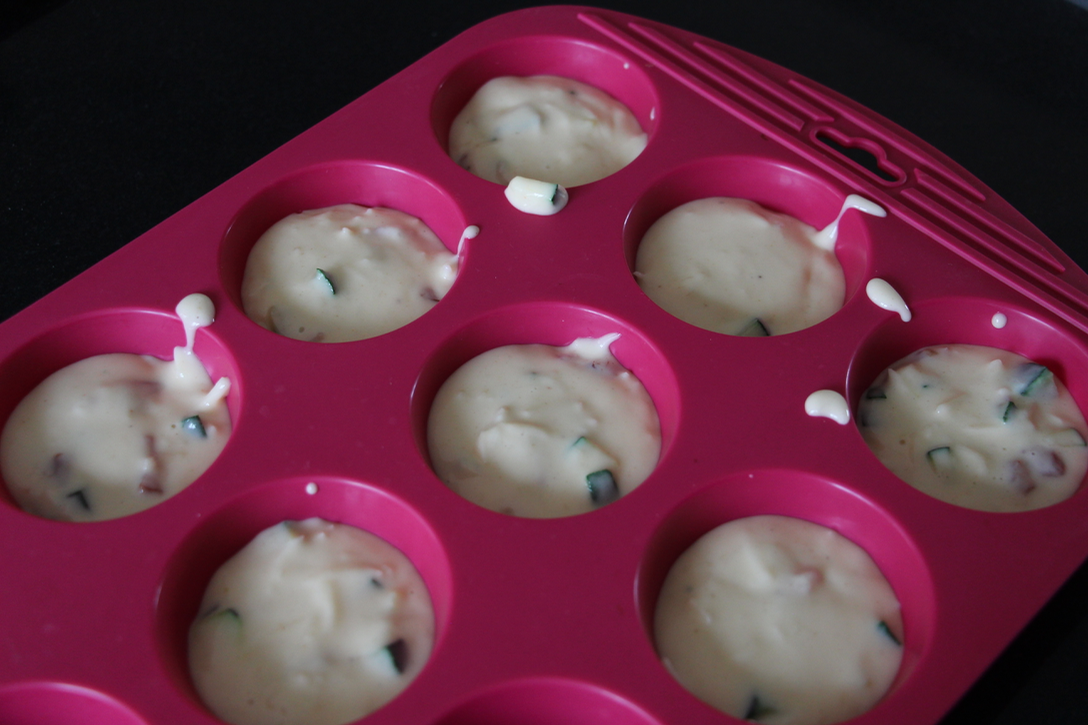 This recipe works for 20 cupcakes. I always use a silicone muffin mold, it is so convenient.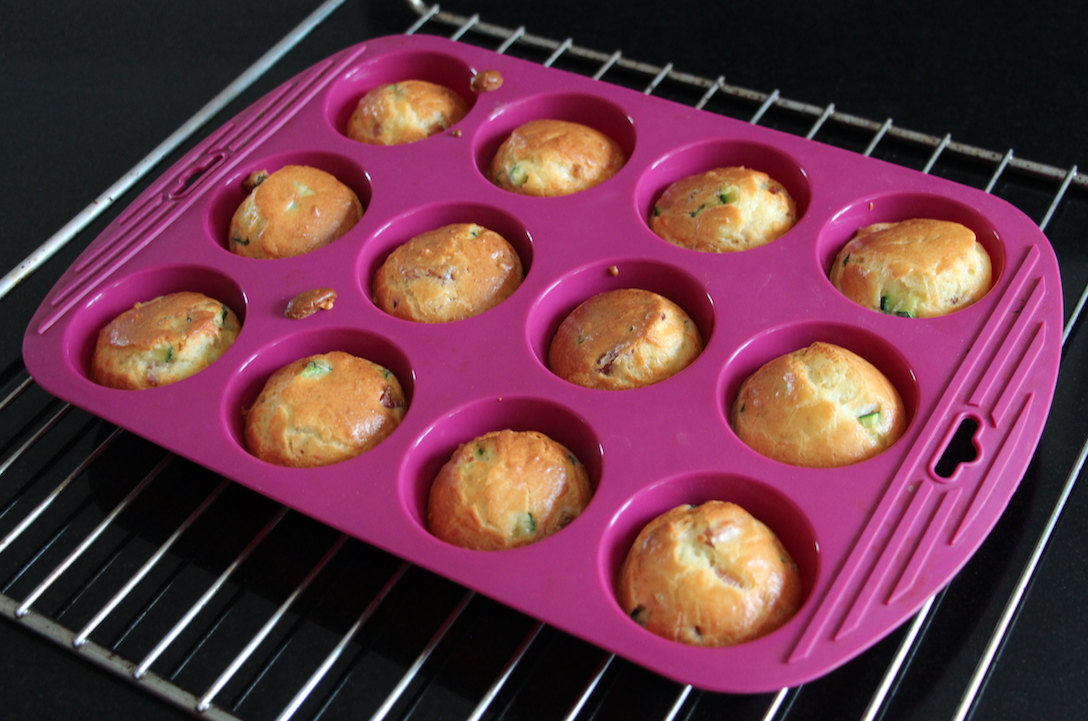 But you can cook a whole cake. The ingredients will give you the appropriate quantity for a 20-22 cm cake mold. Then it's up to you to adjust the quantities depending on the mold you intend to use.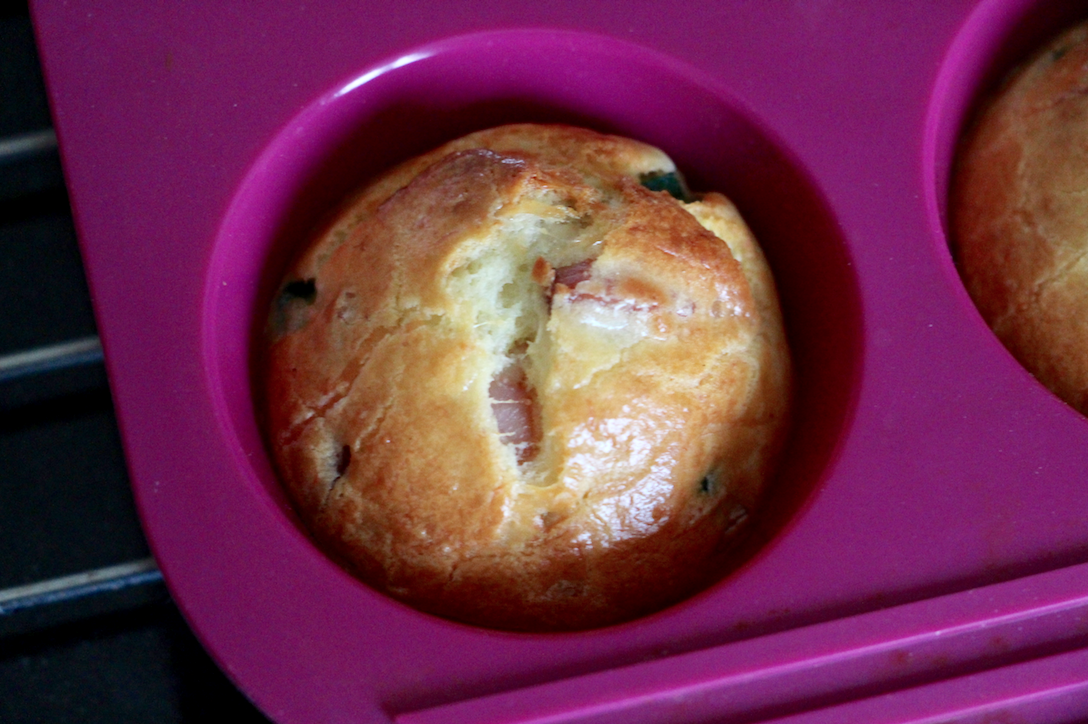 As you may imagine, this recipe can be modified with whatever you have left in your fridge or in your kitchen cupboard: ham, tuna, fresh green peas, tomatoes, red pepper, prunes, …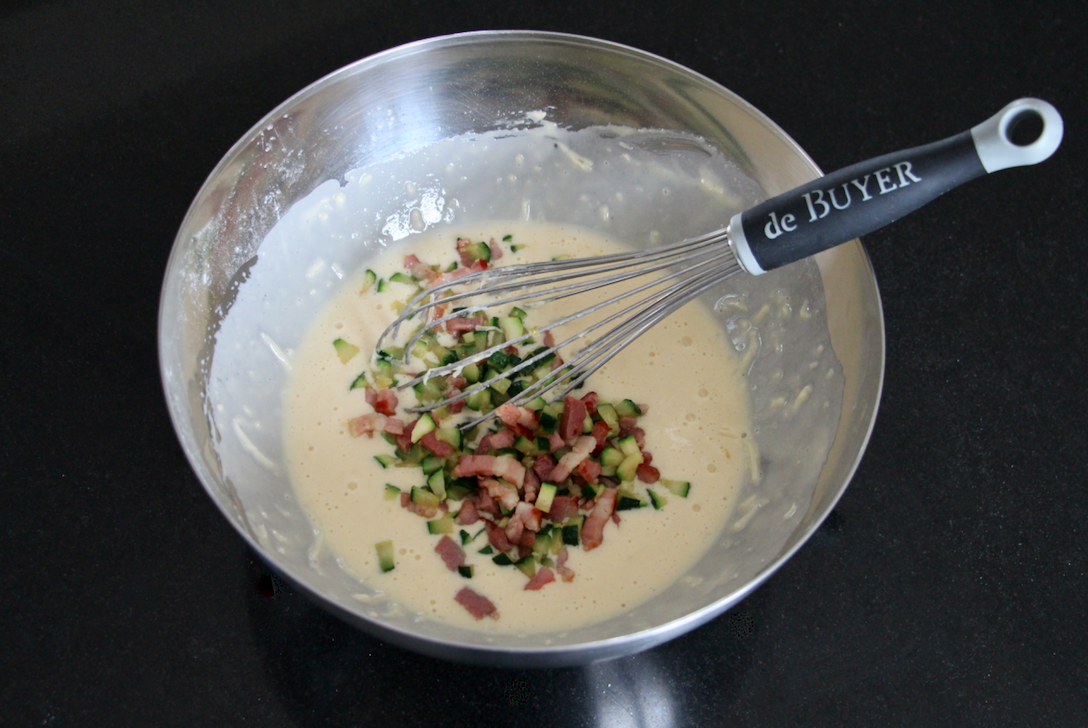 And do you know the best part of this zucchini and bacon cupcake recipe? You just need a few minutes to make it!!
Shall we? The recipe, Chef!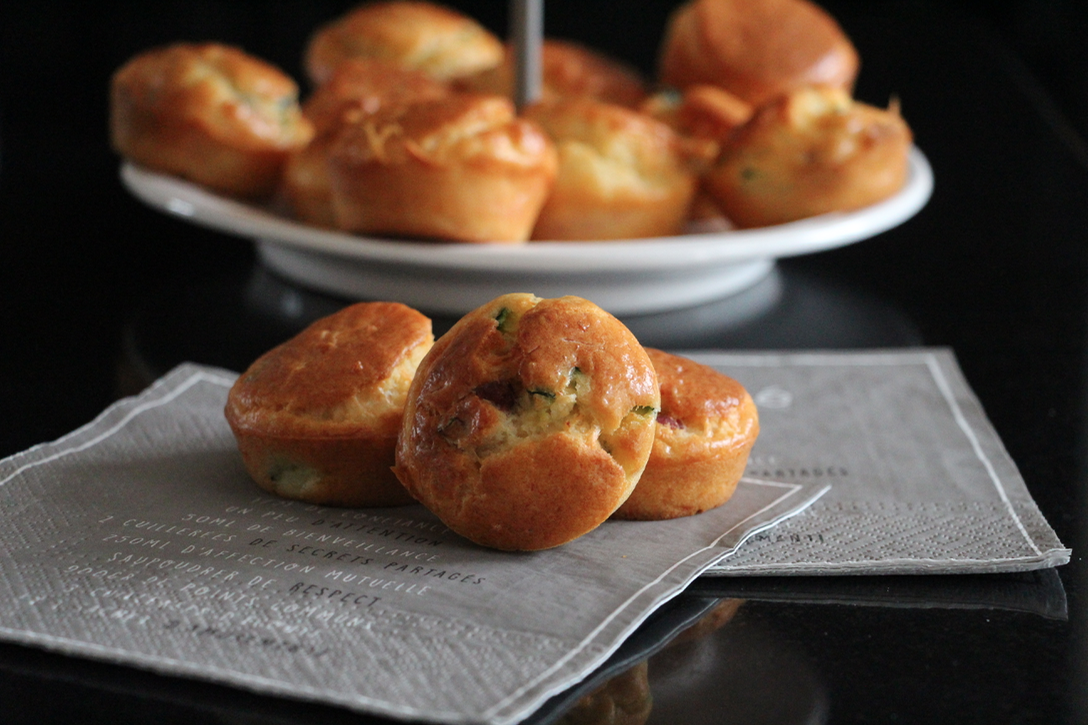 Print Recipe
Zucchini and Bacon Cupcakes
Ingredients
3 eggs

150 g flour

10 g baking powder

100 g sunflower oil

125 g milk

100 g grated cheese

150 g bacon

1 small zucchini

2 g salt

Pepper
Instructions
1
Preheat your oven at 180 degrees.
2
Mix the eggs, flour and baking powder in a bowl.
3
Add, little by little, the oil and the warm milk.
4
Add the grated cheese, salt and pepper. Mix.
5
Cut the bacon in small pieces.
6
Cut the zucchini in small pieces.
7
Stir fry for 2-3 minutes the bacon and zucchini without any additional fat.
8
Pour the batter in the muffin mold holes up to 2/3 of the height.
9
Add a few pieces of zucchini and pork belly.
Notes
You can replace the grated cheese by Comte cheese.