Hello my friends!
Are you still looking for the easy and yet yummy Easter dessert? I've got just what you need!
If I say chocolate and strawberries, will you say yes? Here is my Easter chocolate mousse.
Let's see the recipe, Chef!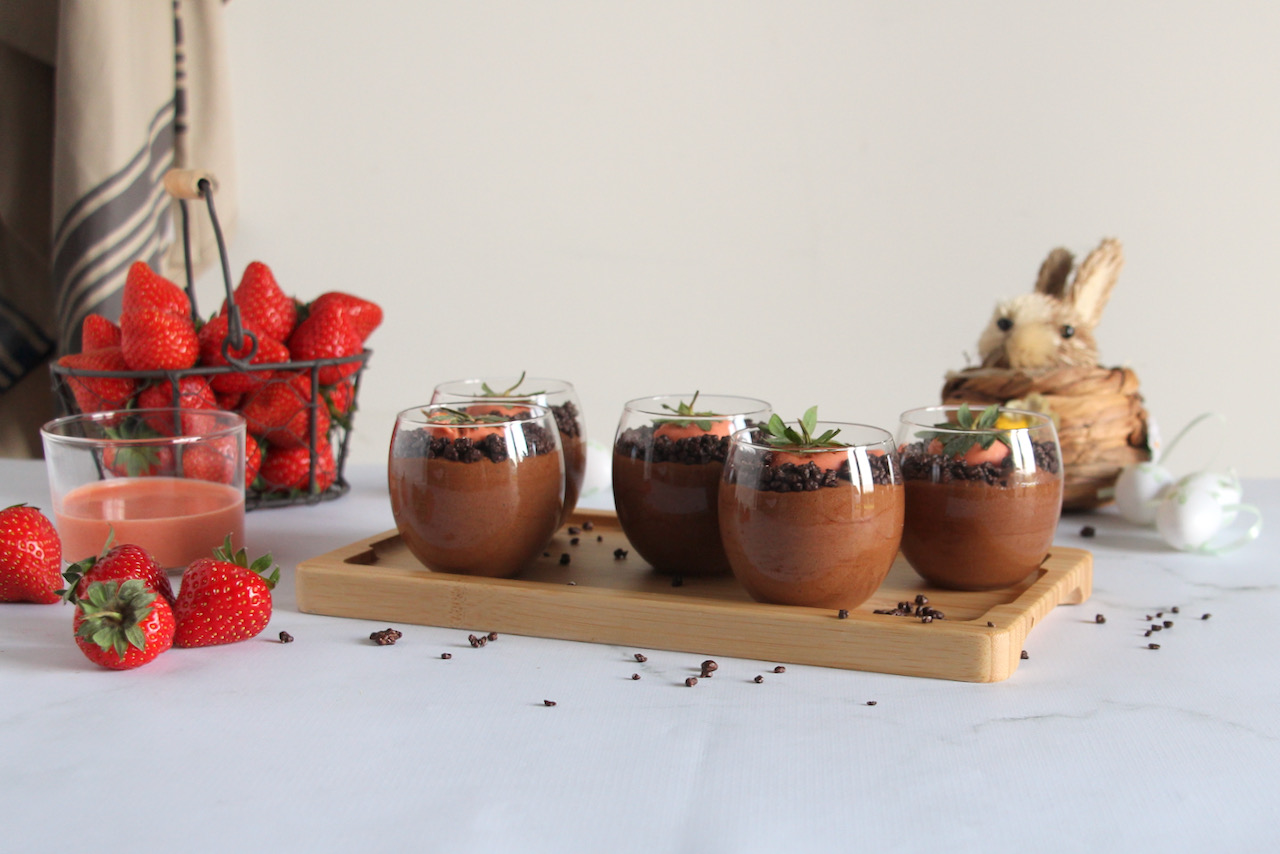 Print Recipe
Ingredients
Chocolate Mousse

100 g chocolate

40 g butter

25 g sugar

4 egg whites

1 egg yolk

« Carrot » strawberries

5 strawberries

100 g white chocolate

Red food coloring

Yellow food coloring

Decoration

5 tbsp chocolate Popping Candy
Instructions
1
Whisk the egg whites and sugar until firm but not too much.
2
Melt the chocolate and butter in a double boiler.
3
Combine the egg yolk with half the warm chocolate/butter mixture in a mixing bowl.
4
Add the rest of the chocolate/butter mixture.
5
Gently add the egg whites with a spatula (half at a time).
6
Leave in the fridge for 2 hours.
7
Melt the white chocolate.
8
Add the yellow and red food coloring, little by little, until you get the right shade of orange.
9
When the chocolate is at 30 C / 86 F degrees, dip your strawberries in it.
10
Let the chocolate harden.
11
Add a "carrot" strawberry in the center of each ramekin.
12
Spread 1 tbsp of popping candy around each strawberry and serve.