Hello my friends!
If you're looking for a dessert which is yummy, foamy, easy to make, all at the same time, you've just clicked at the right place!
I'm pretty sure you're going to love my lemon mousse!
Let's see the recipe, Chef!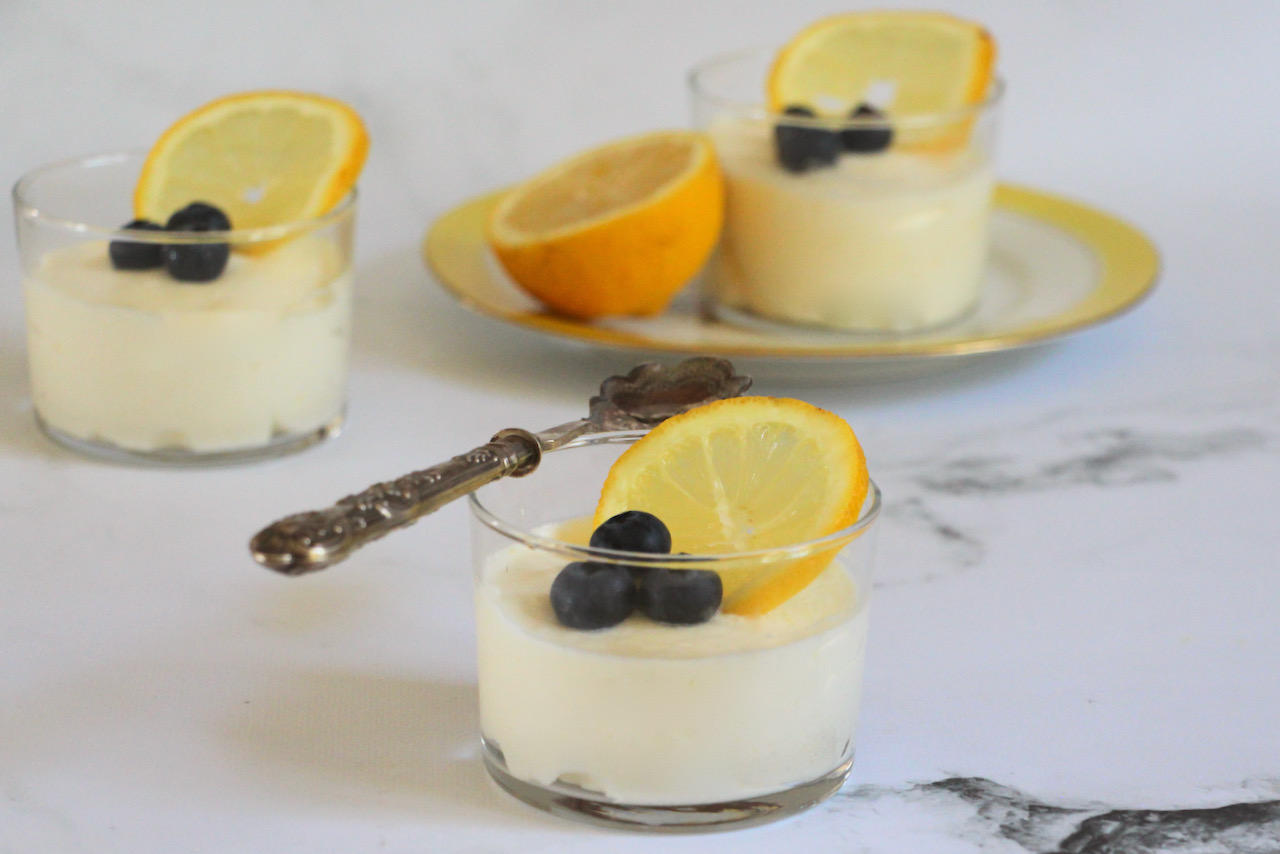 Print Recipe
Ingredients
1 large egg

60 g sugar

75 g butter

Zests of half a lemon

40 g lemon juice

1 g gelatine (optional)

160 g egg whites
Instructions
1
Soak the gelatine into cold water.
2
Pour the lemon juice, the lemon zests, the sugar and egg in a sauce pan. Cook and whip gently until you reach 85 C / 185 F degrees.
3
Remove from the stove, add the drained gelatine.
4
Let cool down to 60 C / 140 F degrees. Add the butter cut in cubes. Mix with a blender or a hand mixer.
5
Let your lemon curd cool down with a cling film on the surface.
6
Set aside 1 hour in your fridge.
7
Whisk the egg whites until foamy.
8
Whisk the lemon curd to get a smooth texture.
9
Add gently the egg whites.
10
Pour in jars and set aside in your fridge until serving.