Hello my friends!
Who loves pad thai here?? I do !
So today's recipe is my shrimp pad thai! Be ready to be hungry!!
Let's see the recipe, Chef!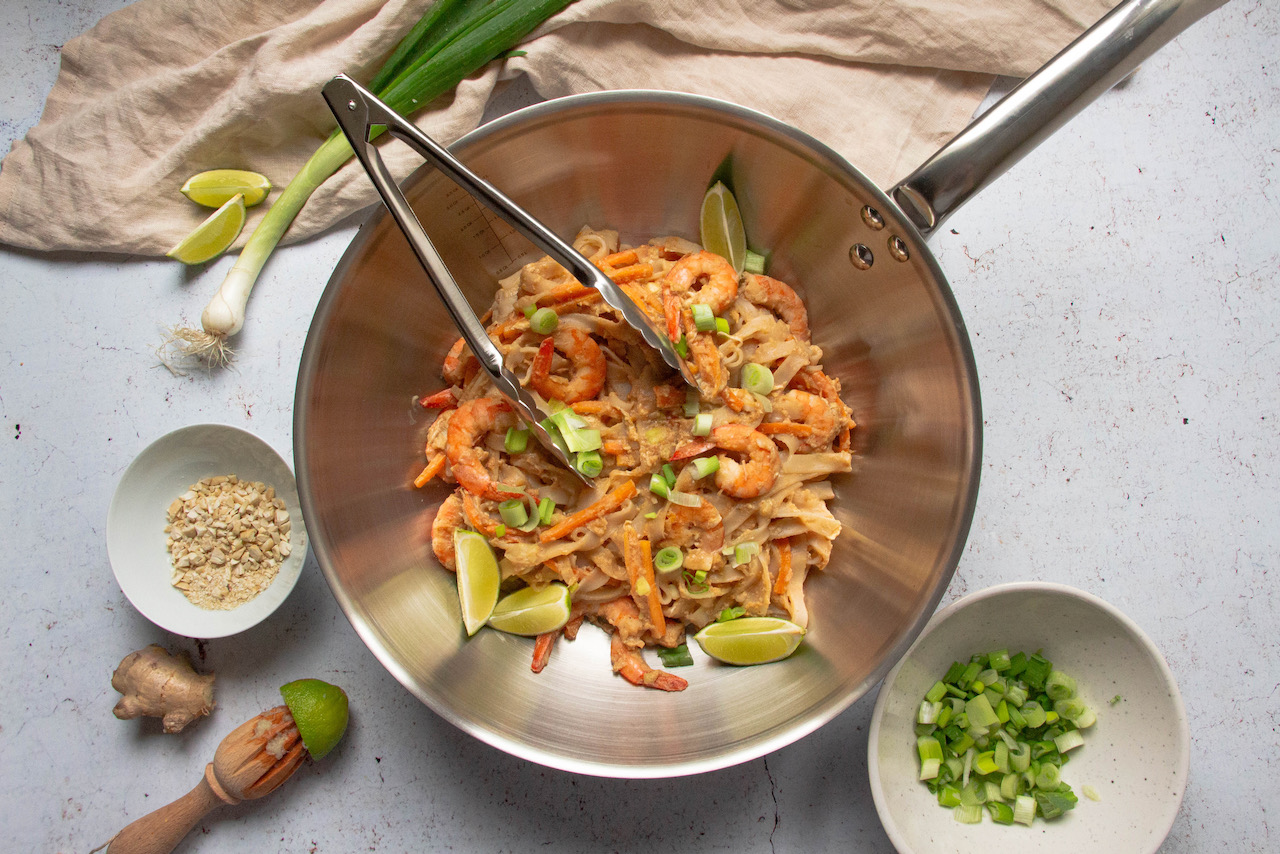 Print Recipe
Ingredients
Peanut sauce

60 g water

1/4 chicken stock cube

3 tbsp rice vinegar

2 tbsp peanut butter

20 g brown sugar

2 tbsp lime juice

1 tbsp fish sauce

Pad Thai

200 g flat rice noodles

6 chopped chives (separate white and green)

2 carrots

3 grated garlic cloves

2-3 cm grated ginger root

Sunny flower oil

200 g shrimps

2 tbsp soy sauce

2 eggs

Salt

Pepper

Unsalted peanuts (or cashew nuts)

1 lime

Red chilli pepper flakes (optional)
Instructions
1
Heat the water with the stock cube.
2
Combine all ingredients in a bowl. Add the broth.
4
Cook the noodles according to the instructions on the package. Set aside.
5
Stir fry the white parts of chive, the carrots cut in sticks, the garlic and ginger with 2 tbsp of oil in your wok.
6
Add the peanut sauce, the beaten eggs, shrimps and soy sauce.
7
After a minute, add the noodles. Cook 3-4 minutes whilst combining.
8
Adjust seasoning with salt and pepper.
9
Spread the green parts of chive and the chopped peanuts.
11
If you like it hot, add red chilli pepper flakes.