Hello my dear friends!!
Today we will go back to kneading for a recipe that the whole family will enjoy!
Here is the Viennese bread!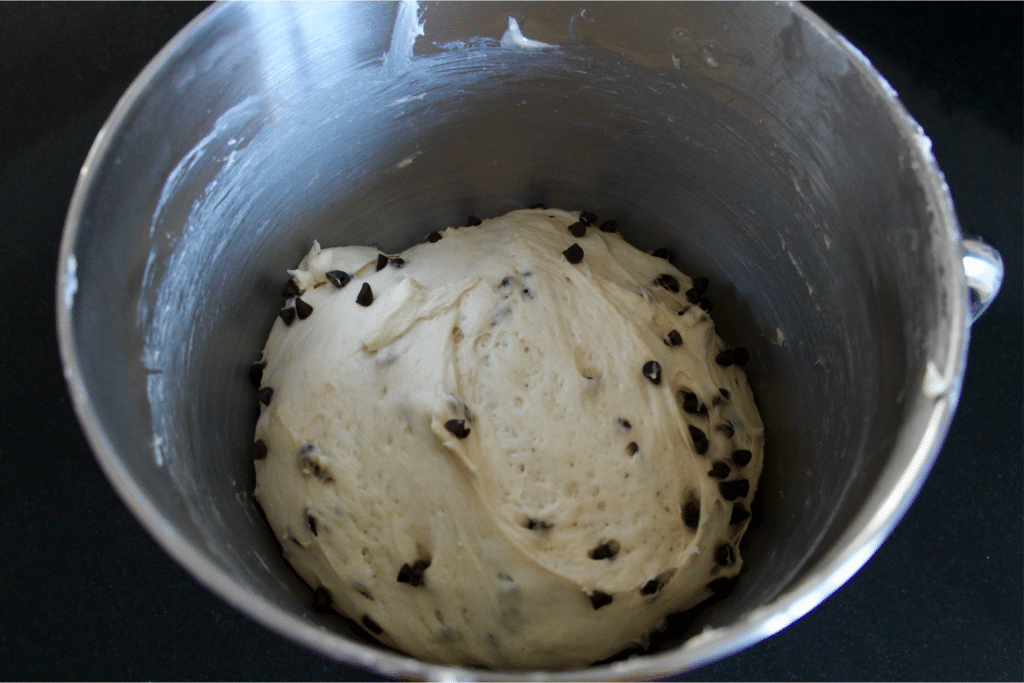 This recipe comes from the cookbook "Larousse du Pain"  by Eric Kayser, my bible as far as breads are concerned. I made a few modifications (no way???? unbelievable!!!) mainly because I didn't have some specific ingredients. And it turned out great.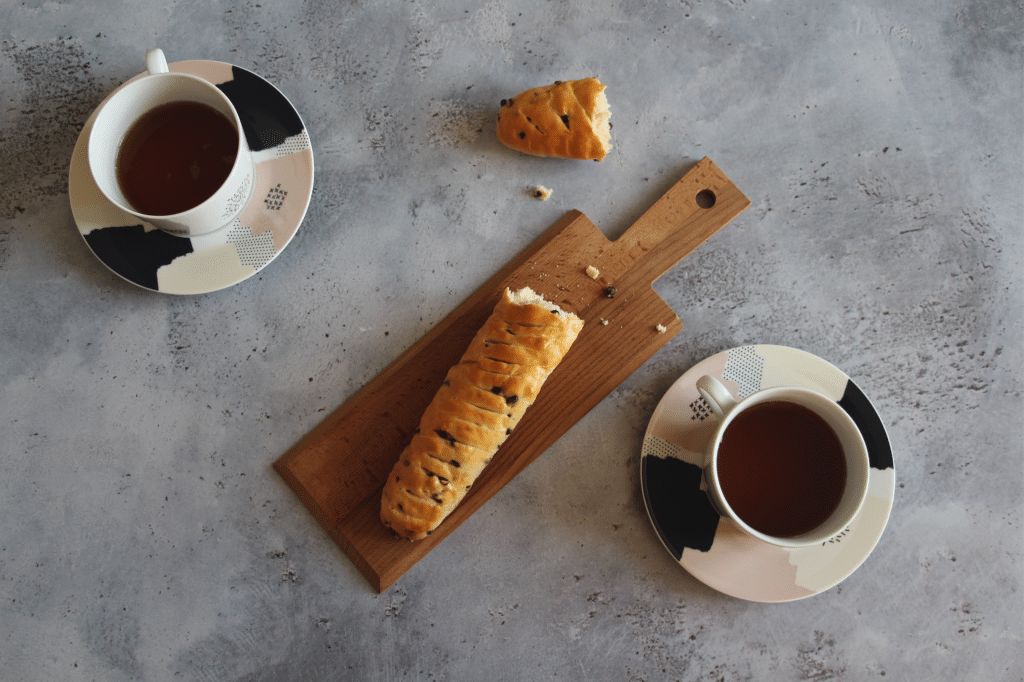 (Presentation: tea cup Modulo Abstraction by Degrenne)
This Viennese bread will be perfect for breakfast or for a snack. It's really good!!
The texture and taste are actually in between bread and brioche. So you'll get a very similar taste to brioche but with less fat, this recipe a much less butter than a regular brioche recipe, like the Parisian brioche for instance.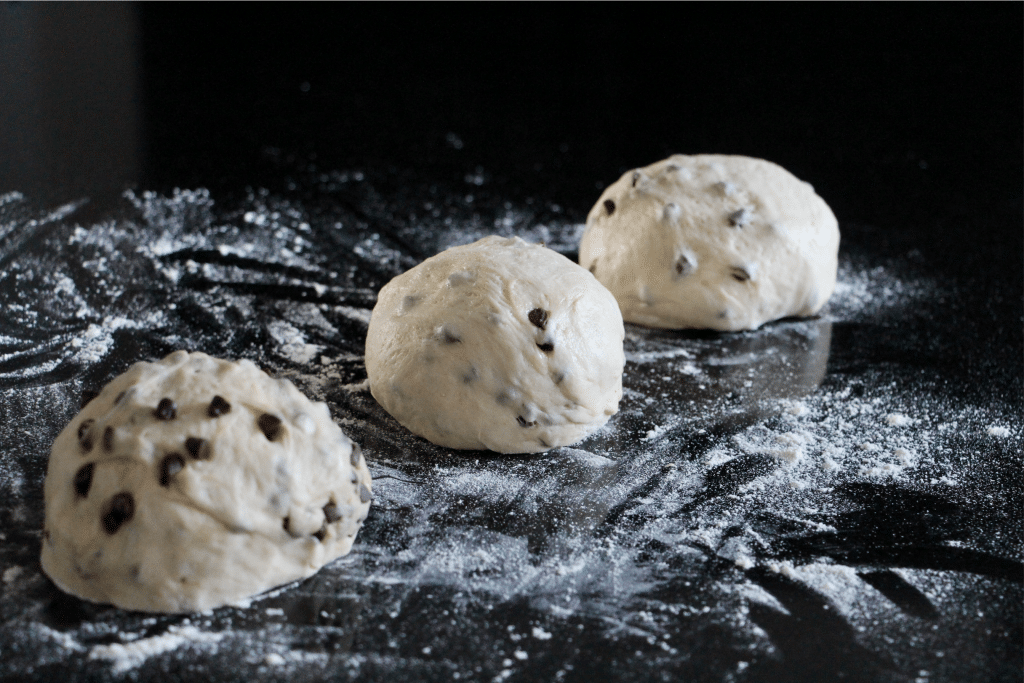 Here I suggest to make a chocolate chips version of those Viennese breads, for obvious internal reasons (pressure from the kids!!). You can have them just like that or with sugar pearls, it will be very good too.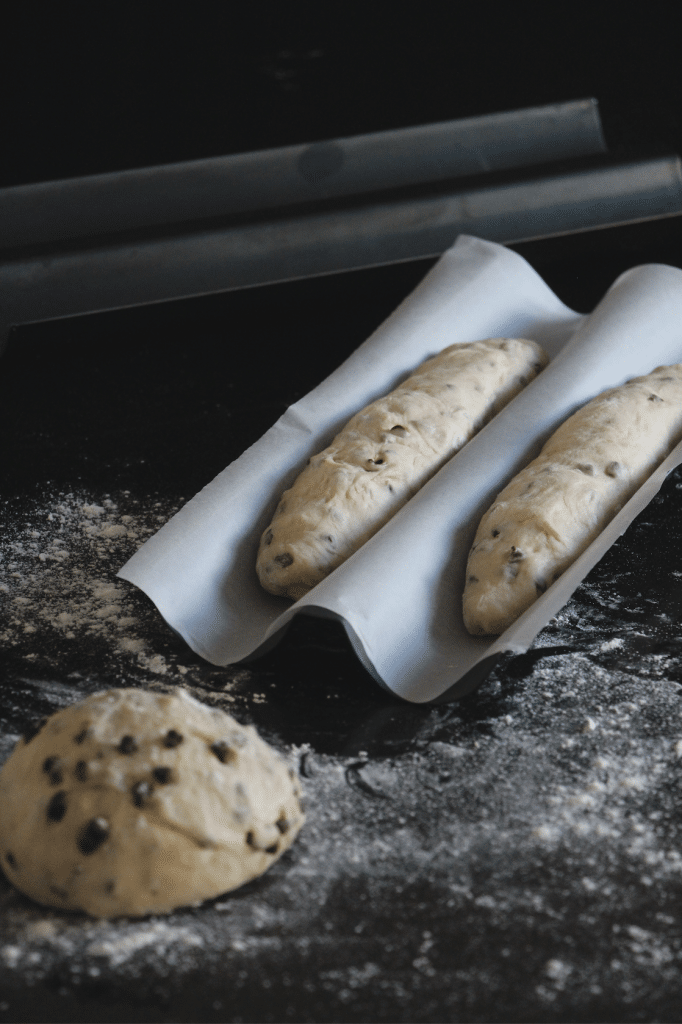 A main point about this Viennese bread is that you can freeze them very easily and unfrost them quite quickly since it's rather thin. This is why I always make  4 or 5 and keep a few in my freezer.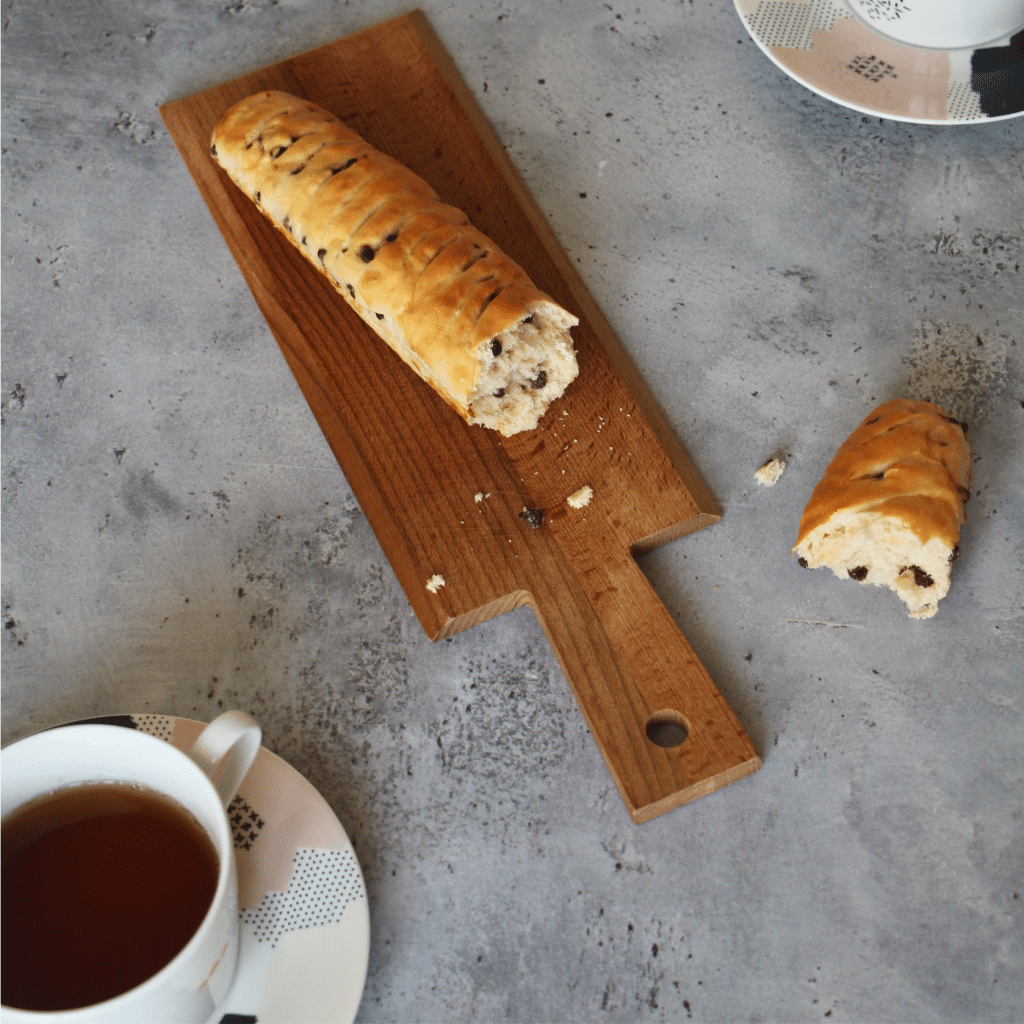 The utensils you will need for the recipe:
A food processor with kneading accessory,
Baguettes baking trays, De Buyer for me as always 😉 or a baking mat with baking paper
And a sharp blade to make the cuts.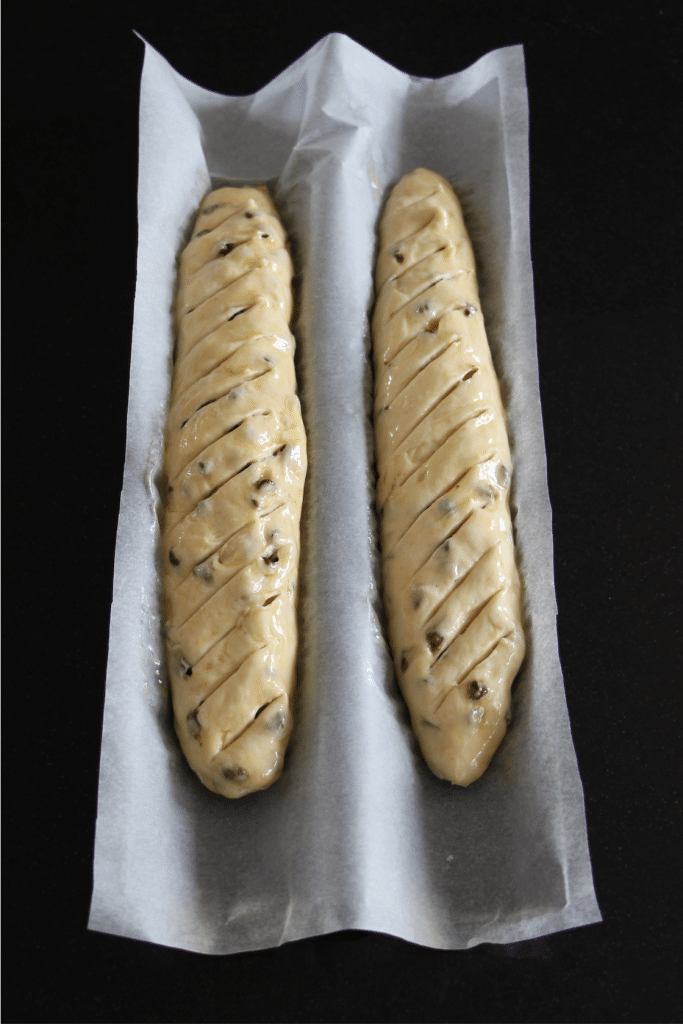 (I recommend baguette baking trays if you can to have a nice shape, and the appropriate thickness, it's better. Eric Kayser makes them without baking trays, but he is Eric Kayser…).
Let's do this!
The recipe, Chef!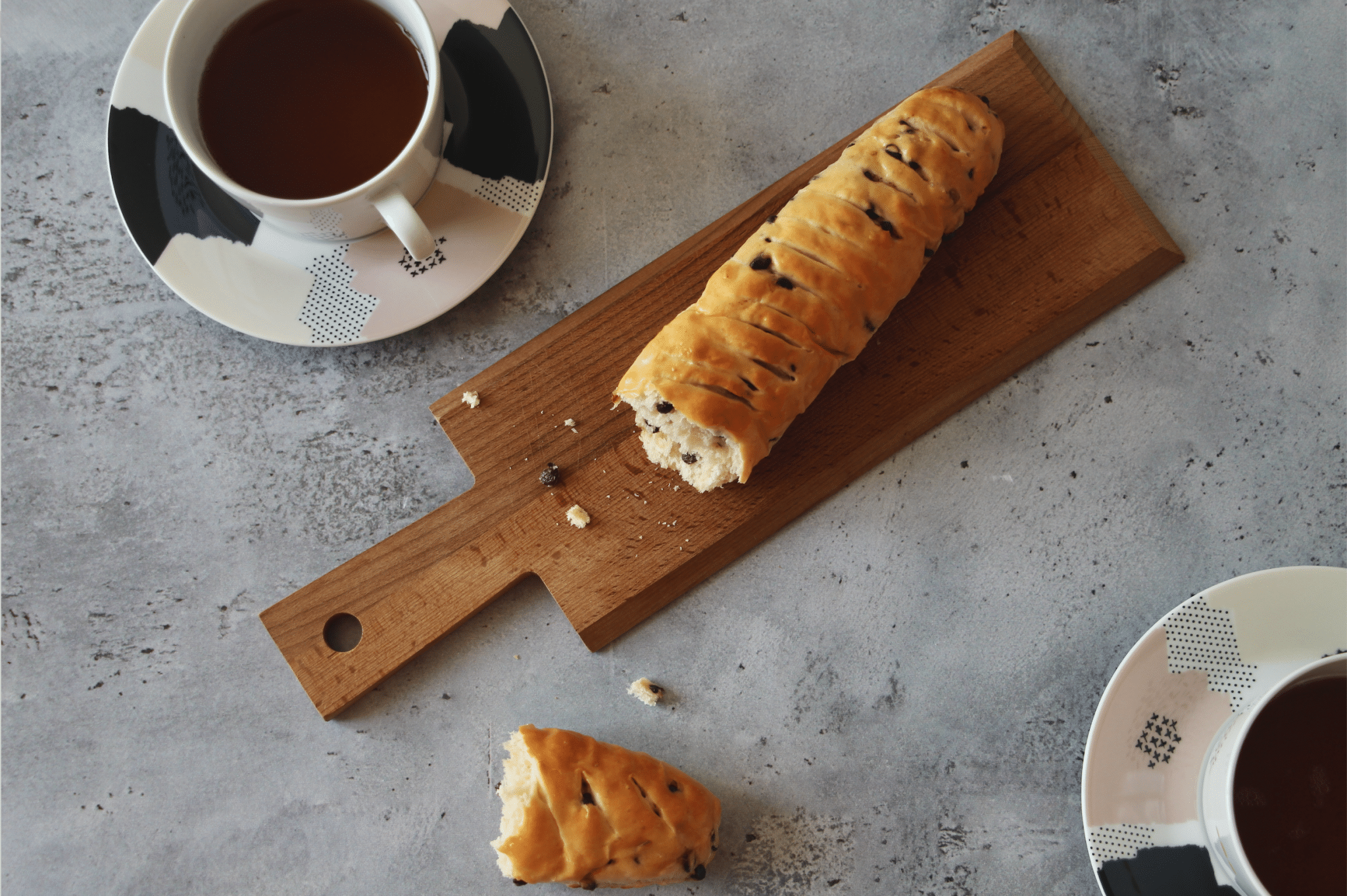 Print Recipe
Ingredients
400 g flour

30 g sugar

8 g salt (2 teaspoons)

200 g milk

40 g water

10 g dehydrated yeast or 20 g fresh one

60 g soft butter

1 egg

150 g chocolate chips
Instructions
1
Place the flour in your food processor bowl. Add the salt and sugar on one side of the bowl, the yeast on the other. Pour the milk and water little by little while kneading at low speed (2 on a scale from 1 to 6).
2
Knead for 5 minutes, then increase the speed (4 on a scale from 1 to 6) for 5 more minutes.
3
Add the butter and knead for 5 minutes.
4
The dough shouldn't stick to the bowl. Add the chocolate chips, mix a few seconds.
5
Make a ball and cover with a humid linen. Let rise for 1 hour.
6
Flour your workplan and cut the dough in 4 pieces. Make 4 balls and cover with a humid linen.
7
After 15 minutes, flatten each ball. Fold one third, and another.
9
Roll to make a 15 cm long dough.
10
Place on a baking sheet and brush with the beaten egg.
11
Set aside in your fridge for 10 minutes, then brush with the egg again.
12
Make cuts on top and let rise 1 hour 1/2.
13
Preheat your oven at 160 degrees with a large tray at the lowest position.
14
When the oven is warm, pour 5 cl water on the tray and place your viennese breads at medium height.
15
Cook around 15 minutes (the breads should get golden) and let cool down on a grid.