Hello my friends!
Get ready to be amazed by my Cantik pita! So delicious and easy to make!!
You can serve them as appetizers or as a dish with a nice lettuce on the side…
Let's see the recipe, Chef!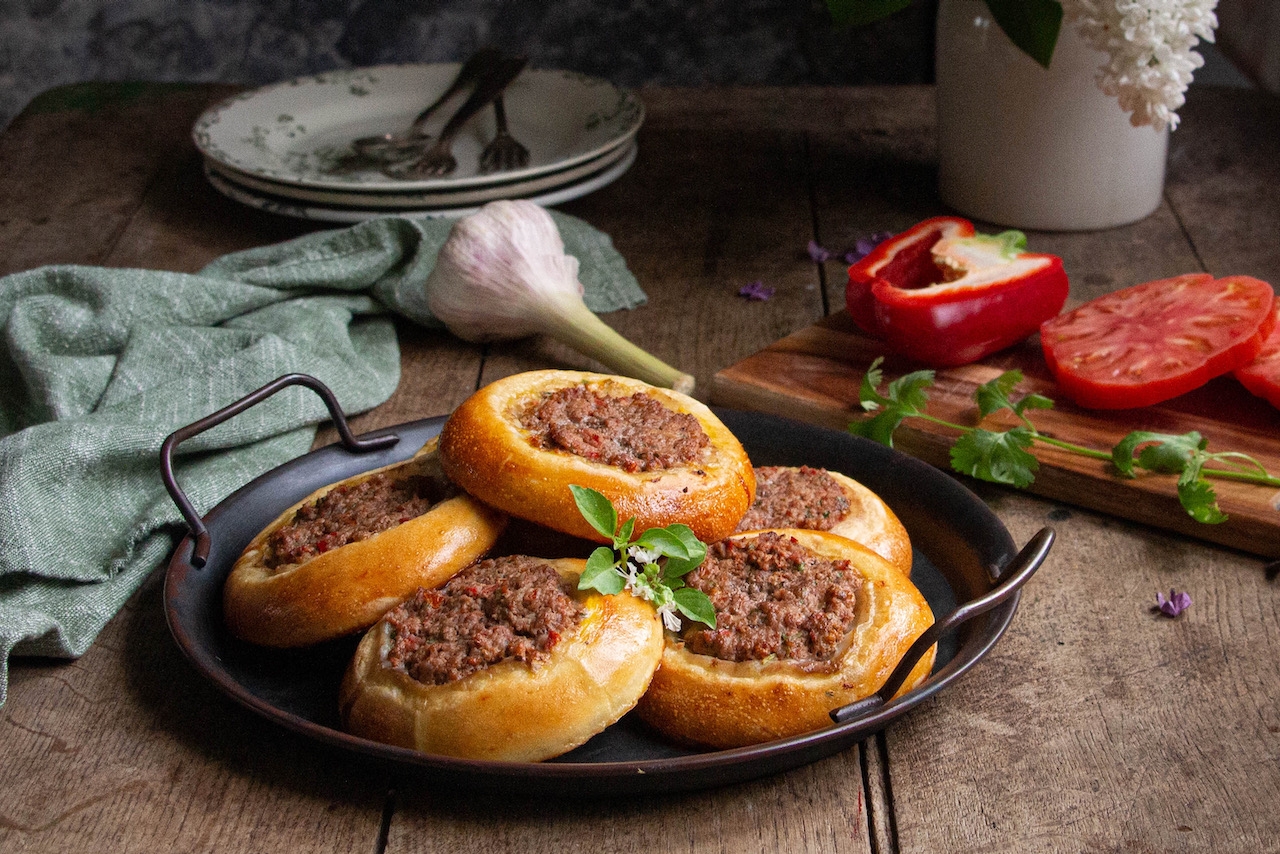 Print Recipe
Ingredients
Pita dough

120 g milk

120 g water

1 tsp salt

1 tsp sugar

5 g dehydrated yeast

350 g flour

Topping

175 g minced beef

1 red pepper

1/2 onion

1 tomato

1 garlic clove

1/2 tsp salt

1/2 tsp zaatar (or thyme)

1/2 tsp paprika

1/2 tsp red mild pepper

Pepper

Finish

1 egg yolk
Instructions
1
Pour the lukewarm milk, lukewarm water, salt, sugar and yeast in your kneading bowl.
2
Start kneading at low speed and add slowly the flour.
3
Knead until homogeneous and smooth.
4
Cover with a humid linen and let it rise for 45 minutes.
5
After this time, shape tanzerine-size doughs and leave them to rest 15 minutes on your tray.
6
Put the beef in your mixing bowl.
7
Add the pepper, onion, tomato and garlic. Mix well.
8
Add salt, spices, pepper and chopped coriander. Combine.
9
Preheat your oven at 180 C / 355 F degrees.
10
Press the center of each dough to make it thin in the center and thicker on the edges (just like a pizza dough).
11
Spread the topping generously in the middle.
12
Brush the edges with egg yolk and bake for 20 to 25 minutes.