Hello my friends!!
Today I will share a recipe that some might be afraid of but that you will love!
Here is the inverted puff pastry.
It is the recipe by Chef Philippe Conticini that I'm sharing today, you know how much I love his recipes… They are always a success when you take the right time to make them…
And time will be the issue here since you will need 12 hours to make this inverted puff pastry. Let me be clear: most of the time is due to resting time in your fridge!! You will not fold and roll the pastry for hours!! 😉
So why make an inverted puff pastry? Placing the butter on the outside, instead of inside as we do for the regular puff pastry, will make the texture more crunchy after cooking, it will feel lighter.
Here are my tips to make a good reverse puff pastry:
take your time (I think you got that right already!!)
take high quality ingredients (butter and cream)
and make sure to leave the pastry to rest as explained in order to have a good pastry structure. This pastry, more than any other must be worked very cold. You can make a break in the process and leave it to rest one night in your fridge in the middle of the recipe.
This inverted puff pastry will be great for an Epiphany cake of the Kings, a pear and hazelnut version of the cake of the Kings, an apple version, for a millefeuille or a tart!
My last advice, once the pastry is spread, make sure to cut it with a sharp knife and make clean cuts. Othermiwe, your layers won't be as expected…
The utensils:
A food processor
Baking mats or baking paper sheets
And a good rolling pin.
That's it…
Ready to try it??
The recipe, Chef!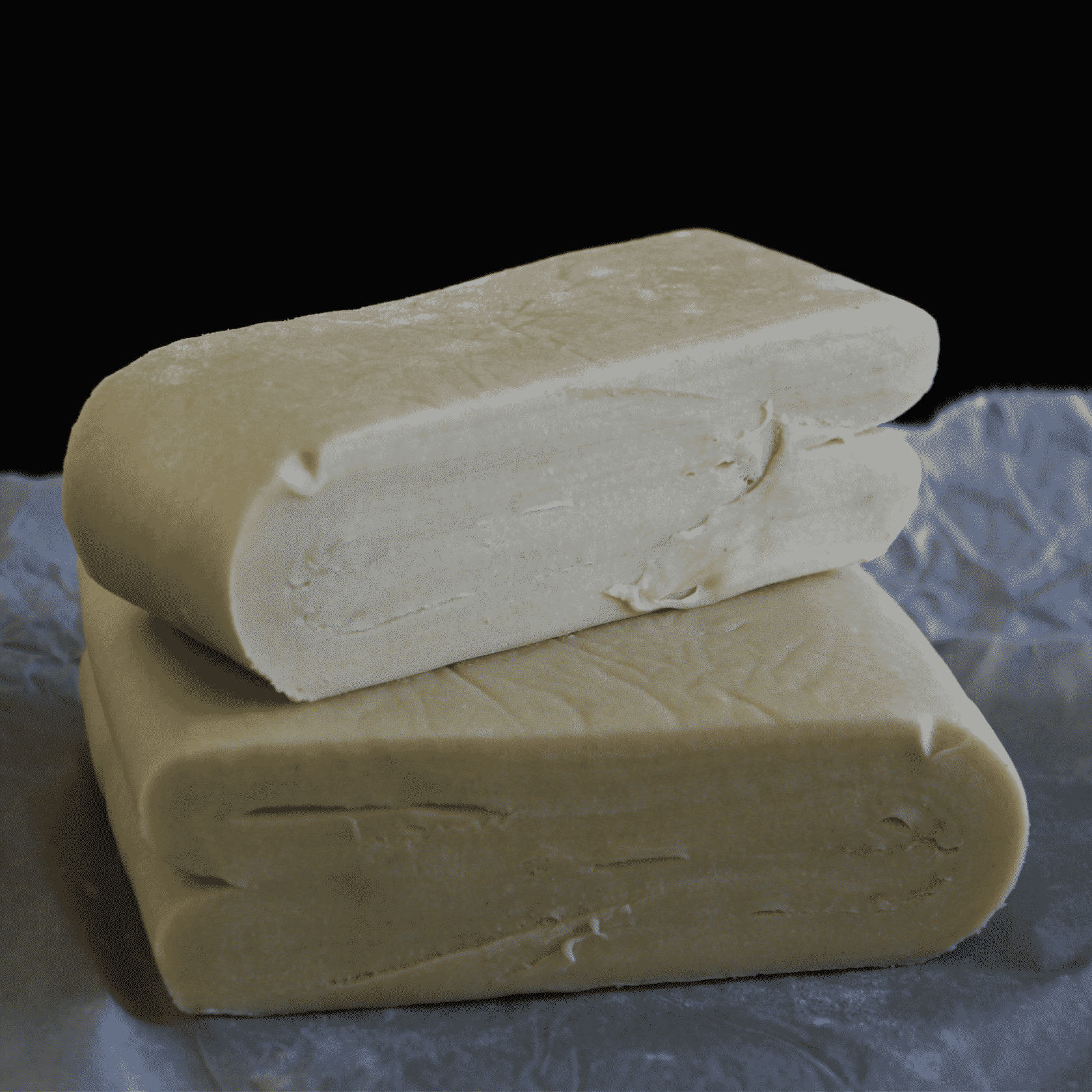 Print Recipe
Ingredients
300 g flour
125 g liquid cream 30% fat
300 g butter at room temperature
3 g salt
5 g water
Instructions
1
Pour 200 g flour with the salt in your food processor bowl. Add the cream and water while mixing at low speed (2 on a scale from 1 to 6).
2
Remove the pastry, shape a ball and place into a clingfilm. Set aside in your fridge for 2 hours.
3
Place the butter and the rest of the flour in the bowl, mix for 2 minutes at low speed (2 on a scale from 1 to 6) in order to get an homogeneous mixture.
4
Mix 2 more minutes at medium speed (3/4 on a scale from 1 to 6).
5
Place the pastry on a baking mat or baking sheet.
6
Spread in order to get a rectangle of 17 cm x 32 cm (you should get a 7-8 mm thickness).
7
Set aside in your fridge for 2 hours with a baking sheet on top.
8
Spread the first pastry and make a 17 cm x 17 cm square.
9
Place it in the center of the other one and fold both sides.
10
Spread until you get a 35 cm length.
11
Fold the left quarter on the next one, the right quarter on the previous one. Then fold the two left quarters on the right ones. You have a 4 layer folding. That's the first round.
12
Turn your pastry by 90 degrees, spread again until 35 cm and make the same folding. That's the second round.
13
Place into a clingfilm and set aside in your fridge for 30 minutes.
14
Start again and make a third and fourth round.
15
Place into a clingfilm and set aside in your fridge for 30 minutes.
16
Start again and make a fifth and sixth round.
17
Place into a clingfilm and set aside in your fridge for one hour at least before using it.
Notes
If you decide to double the quantities to keep some pastry in your freezer for instance, you will make a 25x45 rectangle with the butter and flour pastry, a 25x25 square for the other pastry and you will spread the whole pastry up to 70 cm.