What if we made some pastry today? 🙂
The recipe I'm giving you today isn't really complicated, but it requires muscles, a good cast iron cocotte and a solid food processor. Let's bake praline paste!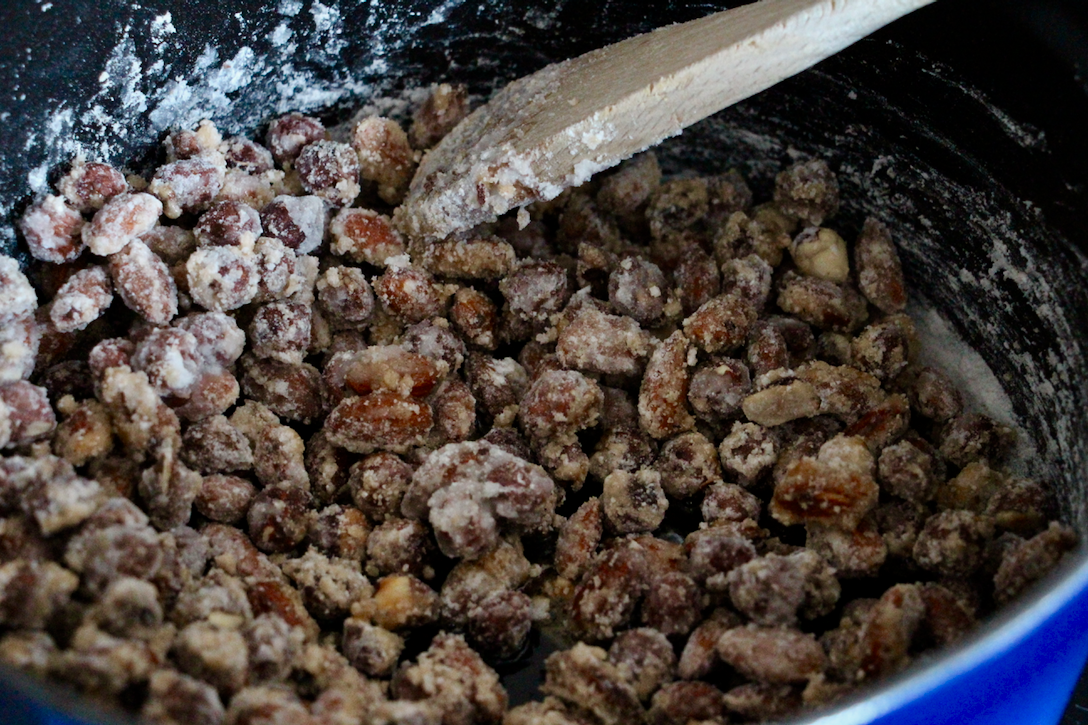 The praline paste is a basic recipe for pastry: once you've baked it, you can make a butter cream for the famous Paris-Brest for instance, a praline ganache for macarons, praline ice cream or use it as it is in a dessert. Just be aware that you need raw dried fruits, meaning with their brown envelope. If they are not, the recipe won't work.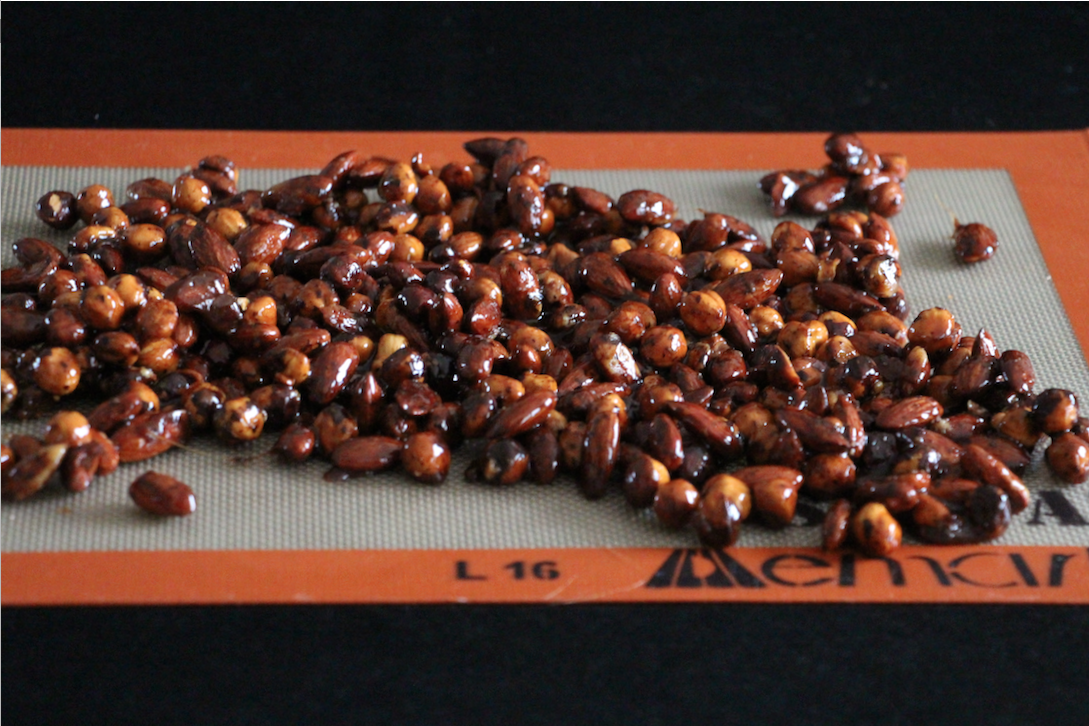 You will need strong muscles because you will have to keep mixing the almonds and hazelnuts in the sugar syrup for 20 minutes … Try to find another pair of arms during that time if you can …
It will also be mandatory to have a food processor with blades, the Thermomix for example. The final step of the recipe will be to mix the caramelized almonds and hazelnuts into powder and then paste. Only a good food processor with blades can do the job.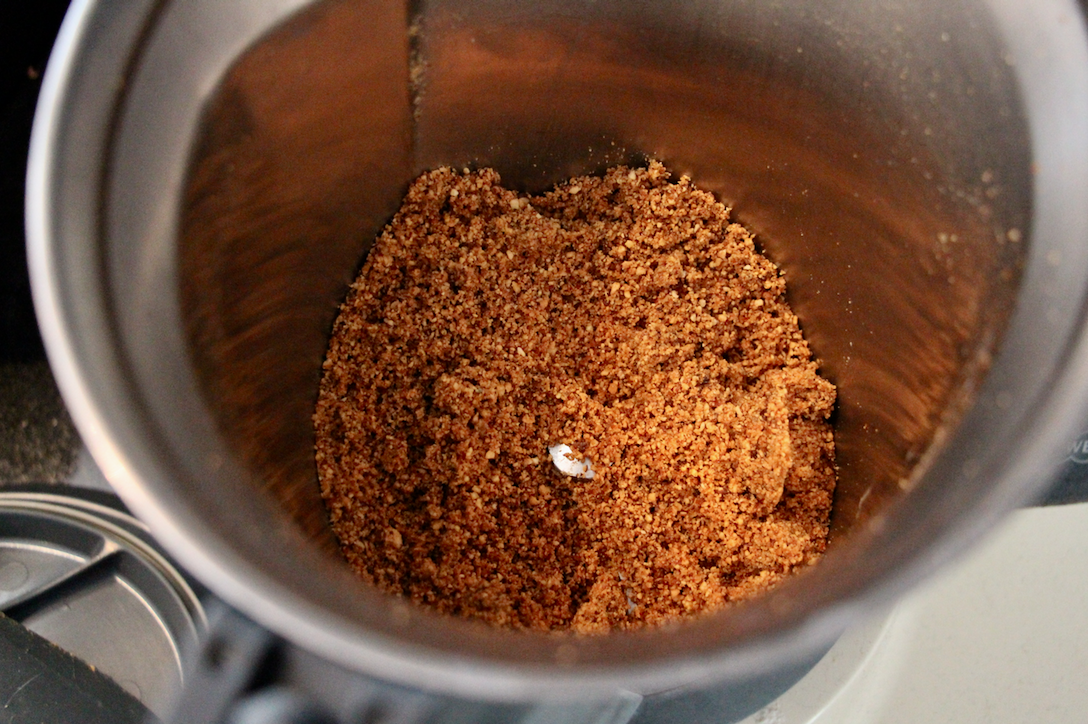 As far as choosing my cast iron cocotte, I always use my Staub, diameter 26 cm. If you have too much thickness of almonds and hazelnuts in your cocotte, mixing them with sugar syrup will be almost impossible after a few minutes : it's sticky and it's heavy. It is much easier with a larger pan.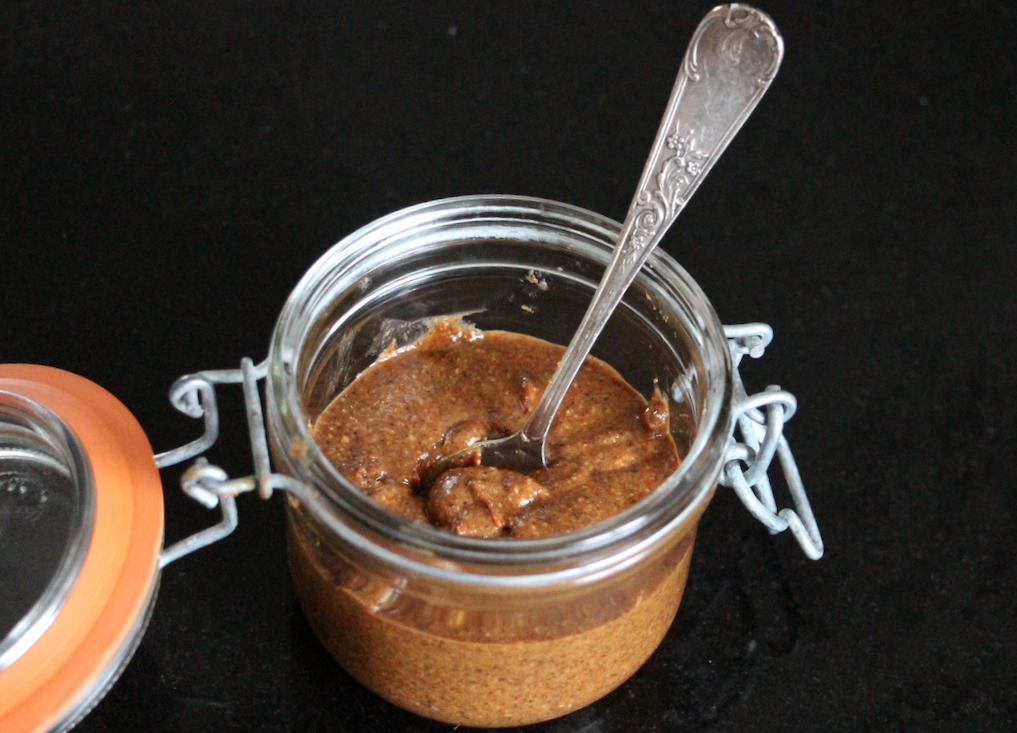 To finish with, you can keep your praline paste in the fridge a little while. As far as I'm concerned, I always keep one or two portions in my freezer. Hence the quantities of my recipe. And let's be honest, you won't bake praline paste every day!! Having a little stock is a good thing!!
Okay guys ! Let's make praline paste! The recipe, Chef!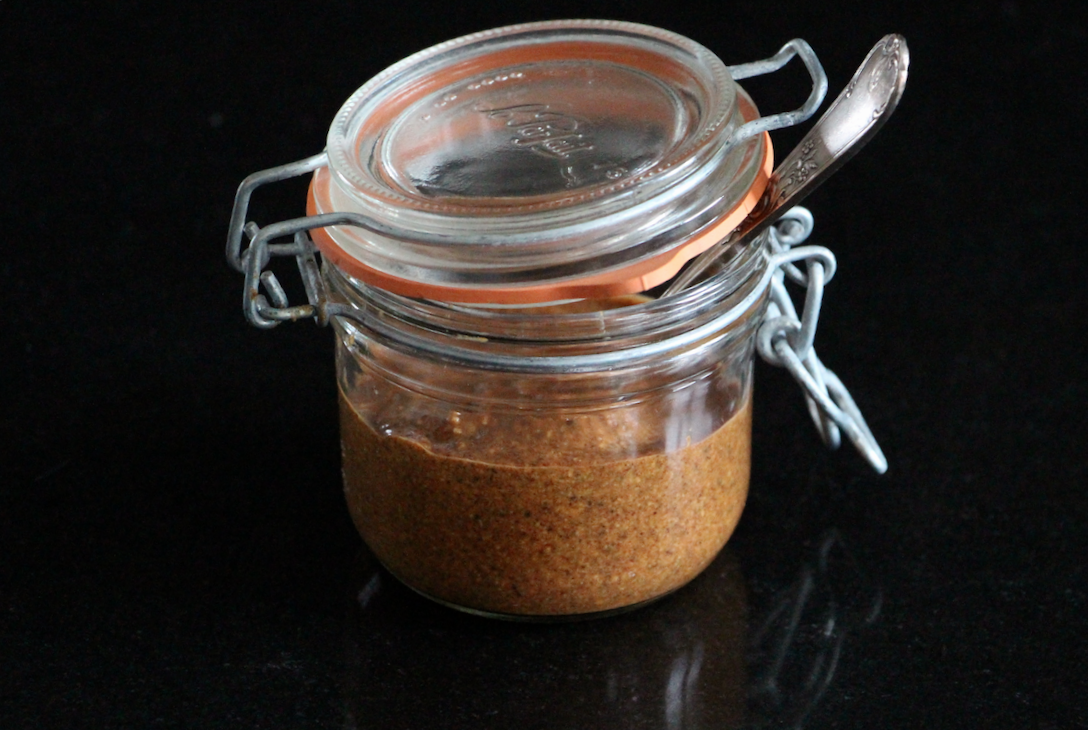 Print Recipe
Ingredients
150 g raw hazelnuts
150 g raw almonds
200 g caster sugar
50 g water
Instructions
1
Pour the water and sugar in your cocotte.
3
When the temperature hits 116 degrees (or whan you have 5-6 mm bubbles), add the almonds and hazelnuts.
4
Cook at medium heat while mixing with a wooden spatula for 20 minutes.
5
You will coat the dried fruits with sugar. It will get white first (with a sandy texture) then it will caralemize.
6
When you get a nice auburn color, stop cooking.
7
Pour your almonds and hazelnuts on a silicon mat or a Teflon large plate. Spread them so that they will cool down properly.
8
When they have cooled down, place them in your food processor bowl.
9
Mix 3 times, wait 5 minutes between each time. You will get a dry powder first. Then a more shiny and oily powder. And finally a smooth praline paste.
Notes
Cleaning advice for your cocotte: I'm not going to lie, your cocotte will be in a bad shape after all this. No need to panic! Fill it with cold water and leave it for 20 minutes. The caramel will dissolve. Your cocotte will be shiny as new afterwards.