Hello my friends!
How are you today? Here spring is glowing and that makes me super happy!
So I decided to have good, green and delicious in my plate. Please welcome the obvious choice, my pasta with green asparagus and Parmesan cream . 😉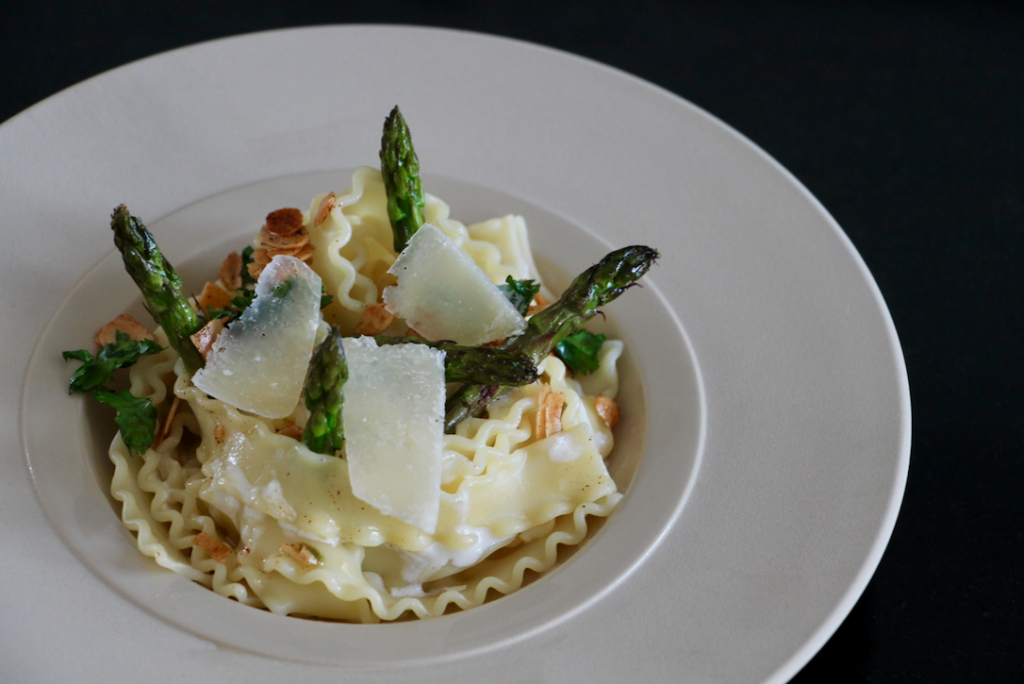 Be ready to get another easy recipe, everything is so simple here. Simple and delicious, simple and easy, simple but with a little wow effect!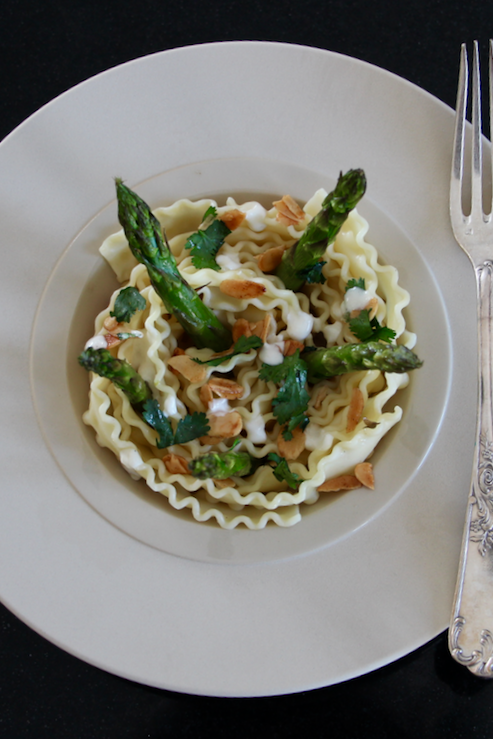 30 minutes of preparation will be enough to put on your table a seasonal dish, which honors the green asparagus as it should… I love this pasta with green aspargus and Parmesan cream!!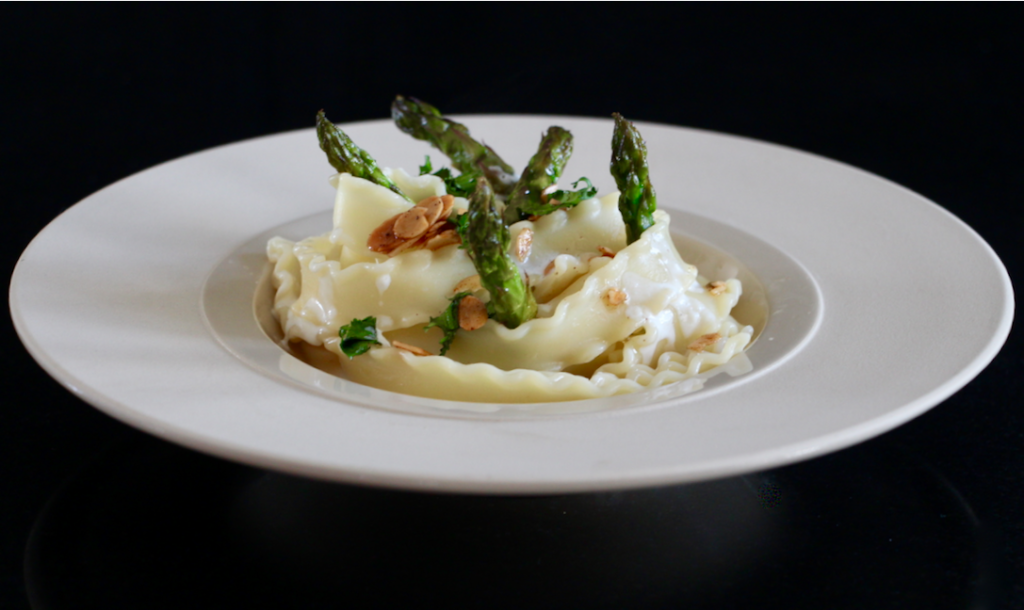 It can be a main dish, without meat, and you are going to tell me about it!! It's the best seller of the month in my family!! Especially since there is pasta, as my son would say! 😉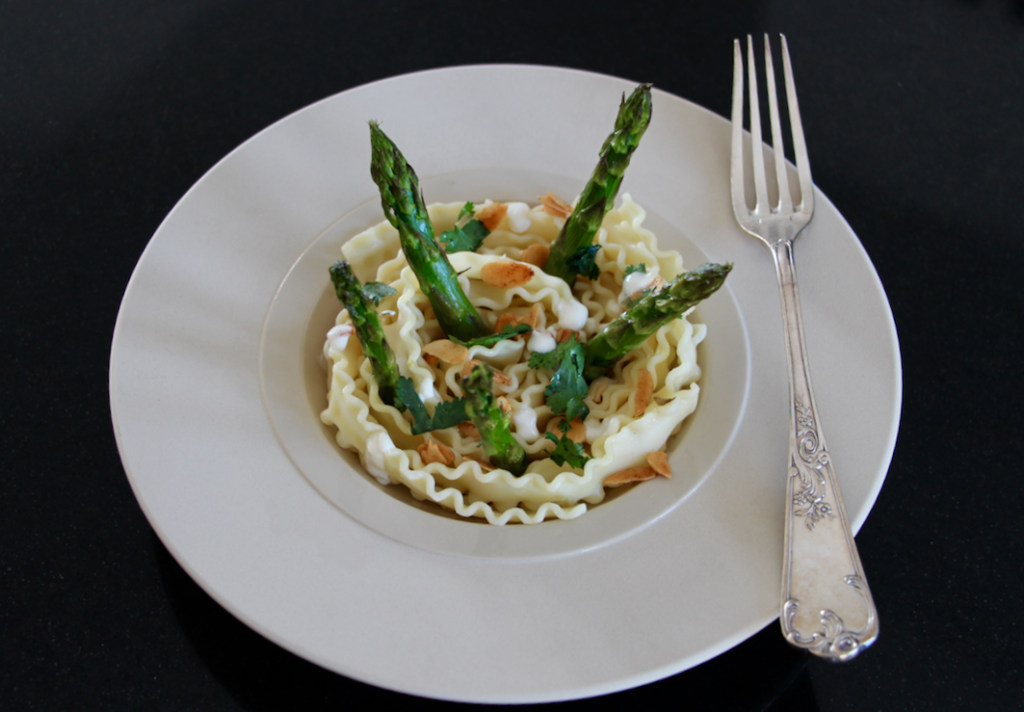 So talking about pasta, I chose the Mafaldine kind by Barilla. I think that in terms of shape and taste it's the perfect match with green asparagus and my yummy instant Parmesan cream (cream that you will also find in my Alfredo sauce pasta).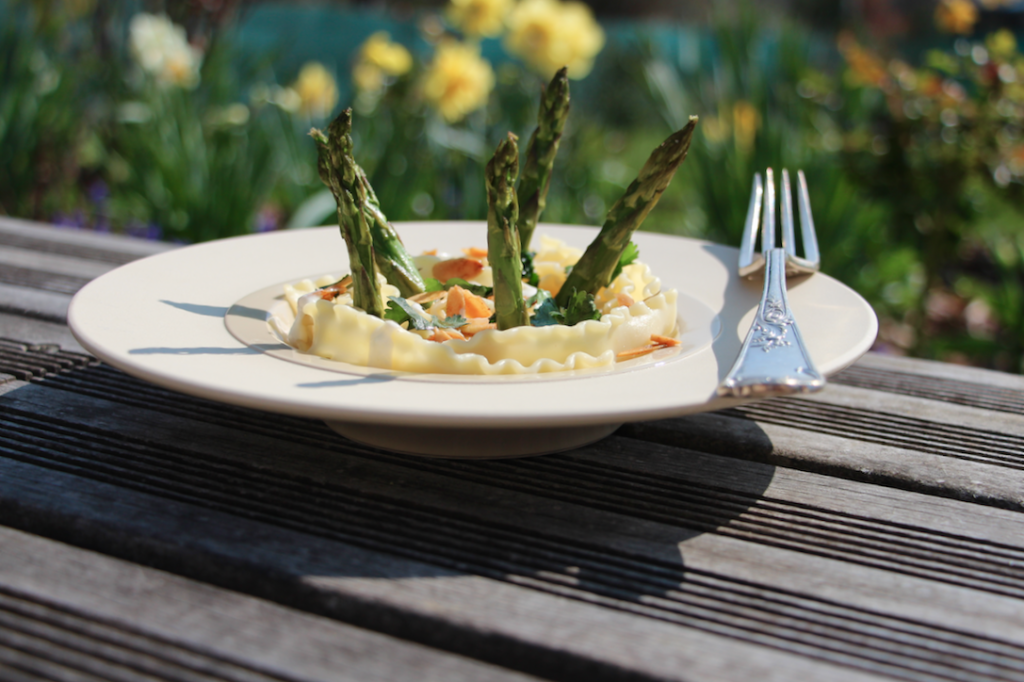 But you can definitely make the recipe with spaghettis, tagliatelle or liguine. It's as you like!
Another point about this dish: it's rather cheap… Not bad hey?
I always serve it as a main dish but you can serve it as a sidedish with grilled meat or fish for instance. Again … as you like it!!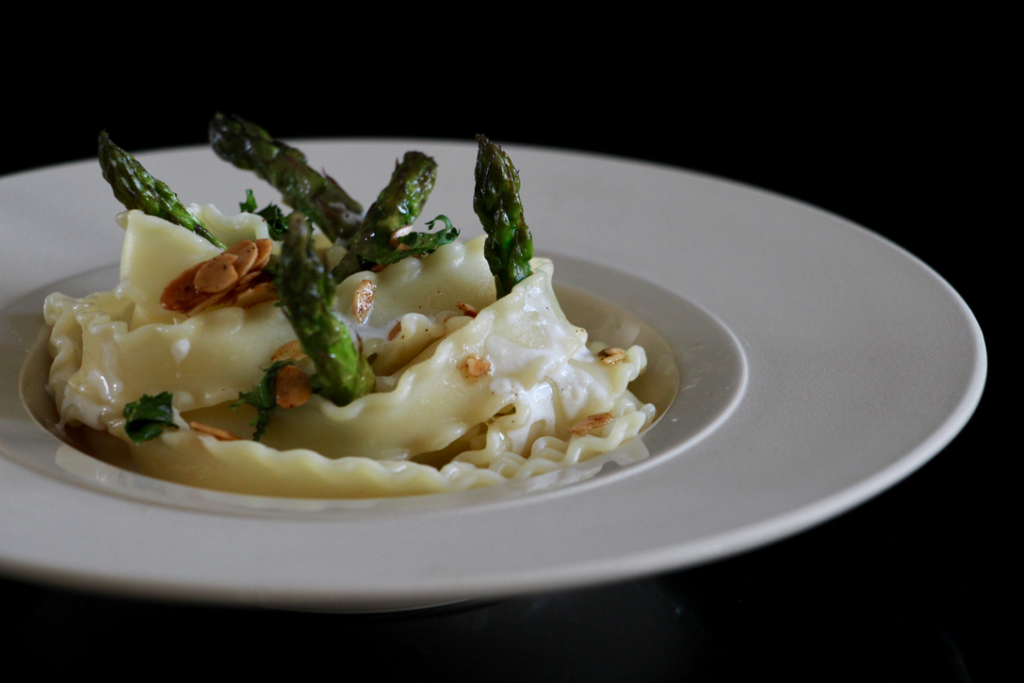 The utensils:
An oven dish
A large sauce pan for the pastas
And two smaller sauce pans with thick bottom if possible for the Parmesan cream and the almonds.
Shall we now?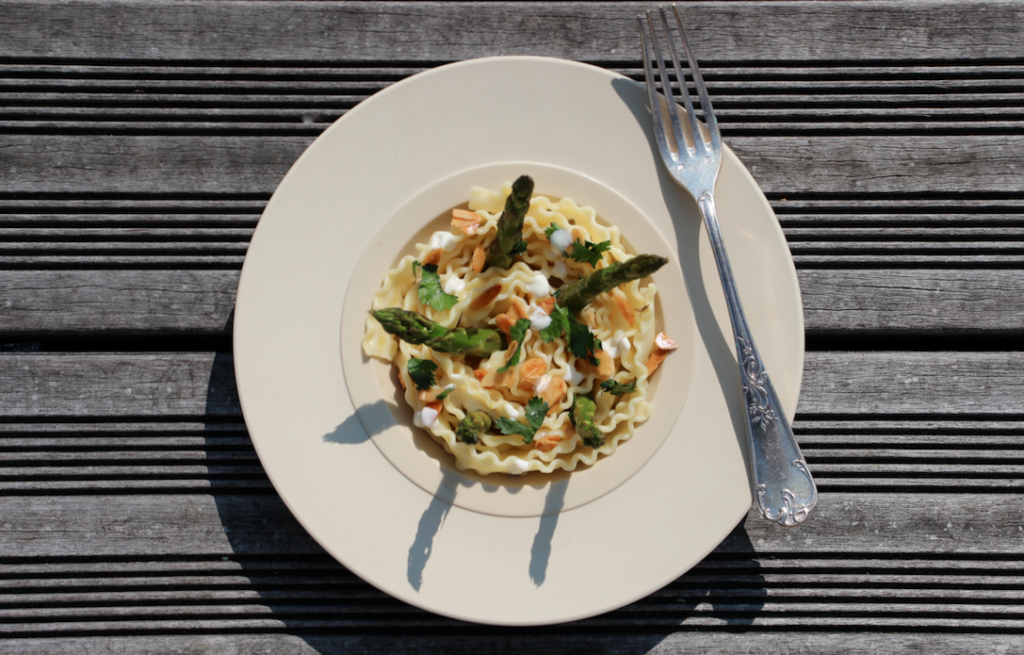 The recipe, Chef!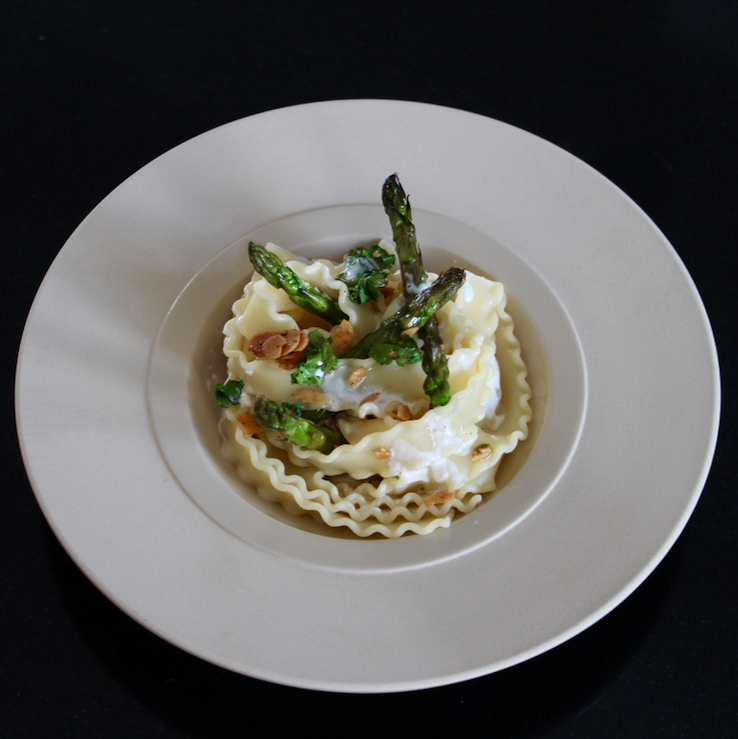 Print Recipe
Pasta with green Asparagus and Parmiggiano Cream
Ingredients
500-600 g green asparagus

1 tablespoon olive oil

12 leaves of fresh coriandre

20 g butter

30 g flaked almonds

1/2 teaspoon salt

Pepper

1/2 teaspoon ground ginger

20 cl liquid cream (30% fat)

70 g grated Parmesan cheese

500 g Mafaldine pastas

1 tablespoon coarse salt
Instructions
1
Preheat your oven at 200 degrees.
3
Place the oil, saltn pepper and ground ginger in your oven dish.
4
Roll the asparagus in the dish in order to cover them with the oil and salt/pepper/ginger.
5
Cook for 10 to 12 minutes in the oven depending on how you like your asparagus to be cooked.
6
Boil a large volume of water and cook your pastas with coarse salt according to the packaging instructions.
7
Place the Parmesan and cream at medium heat in a sauce pan. Add salt and pepper, mix from time to time and lower the heat.
8
Heat the butter in a sauce pan at medium heat.
9
Add the almonds and cook 3 minutes while whisking. Your almonds should get golden.
10
Drain your pastas, add the asparagus, almonds and coriander.
11
Add the Parmesan cream and serve.
Notes
Parmesan pieces can be added before serving.