Hello my dear friends!
Is it really necessary for me to introduce the pulled pork? Easy, convenient to prepare when you have a lot on your plate and so delish??
Let's see the recipe, Chef!!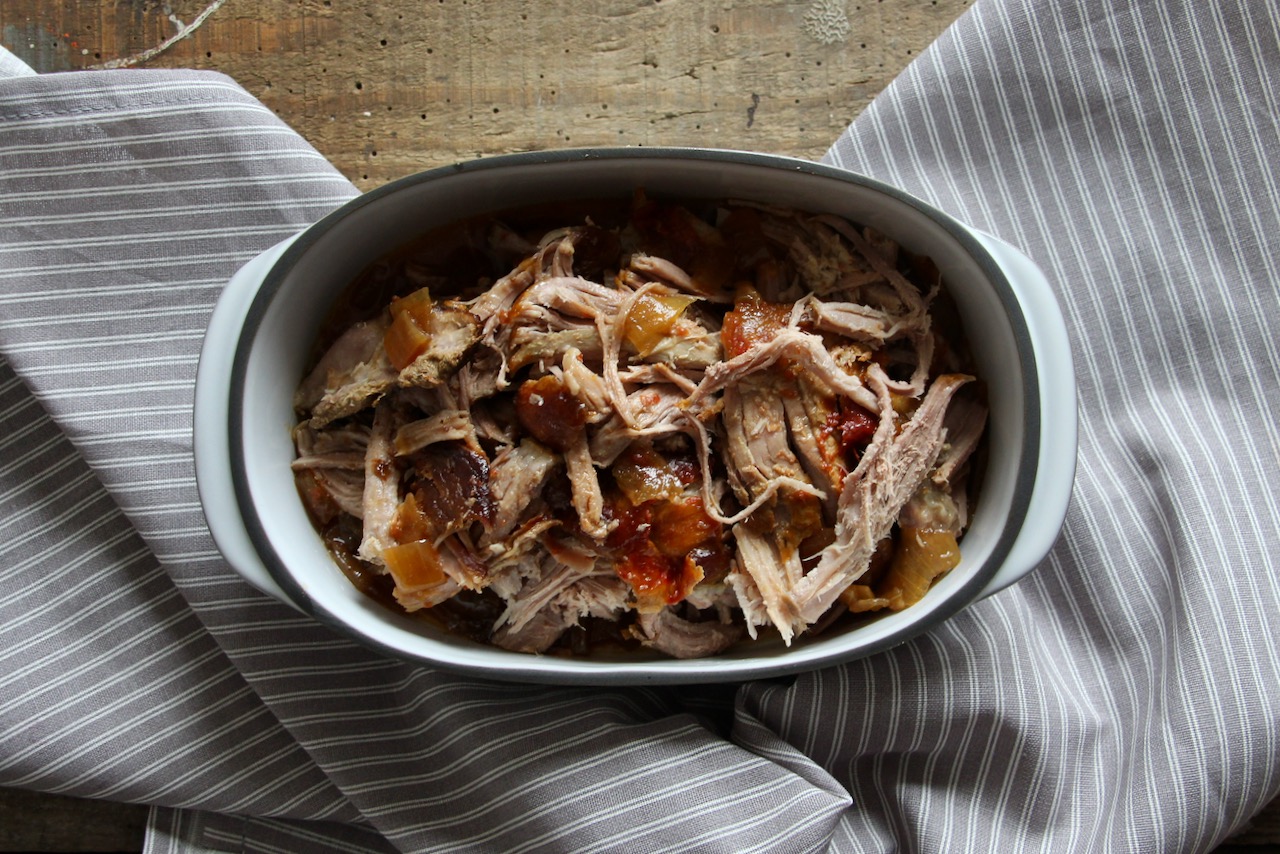 Print Recipe
Ingredients
1,2 kg pork shoulder

1 large onion

3 garlic cloves

2 tablespoons oil

60 g ketchup

1 teaspoon ground ginger

1 teaspoon paprika

Salt

Pepper
Instructions
1
Preheat your oven at 150 C / 300 F degrees.
2
Heat the oil in your casserole, add the pork.
4
Peel and mince the onion.
5
Add it to the casserole, add the garlic cloves and pour 1/2 glass of water.
6
Spread ketchup on the meat.
7
Season with spices, salt and pepper.
8
Place the casserole with lid in your oven for one hour.
9
Lower the temperature to 140 C / 280 F degrees, cook one more hour.
10
Turn the meat upside down, baste with juice.
11
Place back in the oven with lid at 120 C / 250 F degrees for 3 more hours.