The quiche lorraine … Is it really necessary to introduce it? Isn't it one of the most welknown French meals? The quiche lorraine ! Star of the East of France gastronomy (well, don't we forget about the Alsatian ones!! – Sorry, it keeps coming back to me since I'm not leaving in my hometown anymore… sigh), the quiche lorraine is exactly what you can easily cook when you have little time ahead of you…
With a nice green salad or mixed vegetables salad, it is the perfect family dinner. Tasty, not too fat and so delicious!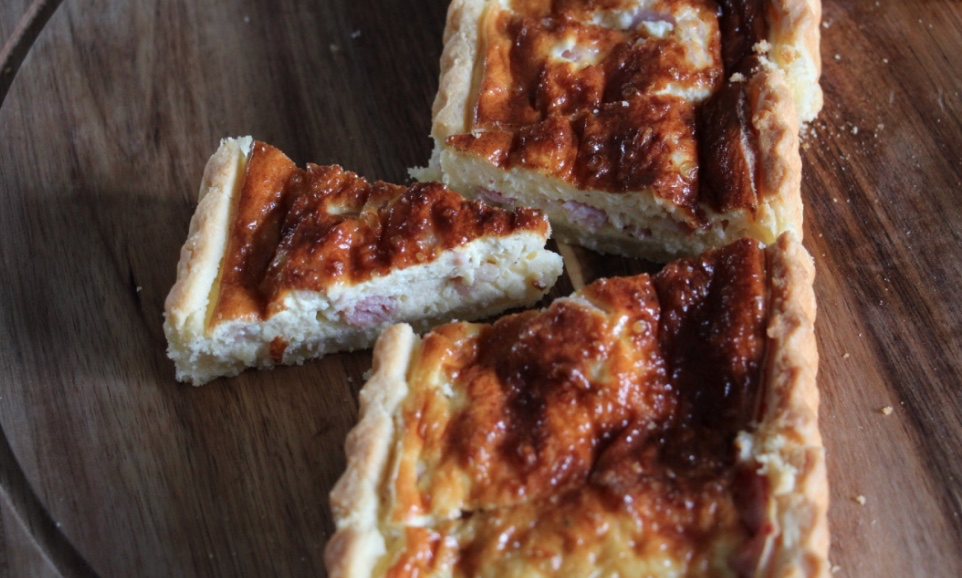 Cook it if you can with a homemade pastry (click on the link to get the recipe of course!), the quiche lorraine will be loved by your family and friends!! Nice and cheap! 😉
If you bake it in individual portions, it will be perfect for a nice starter or for your lunchbox.
No need to discuss more… The recipe, Chef !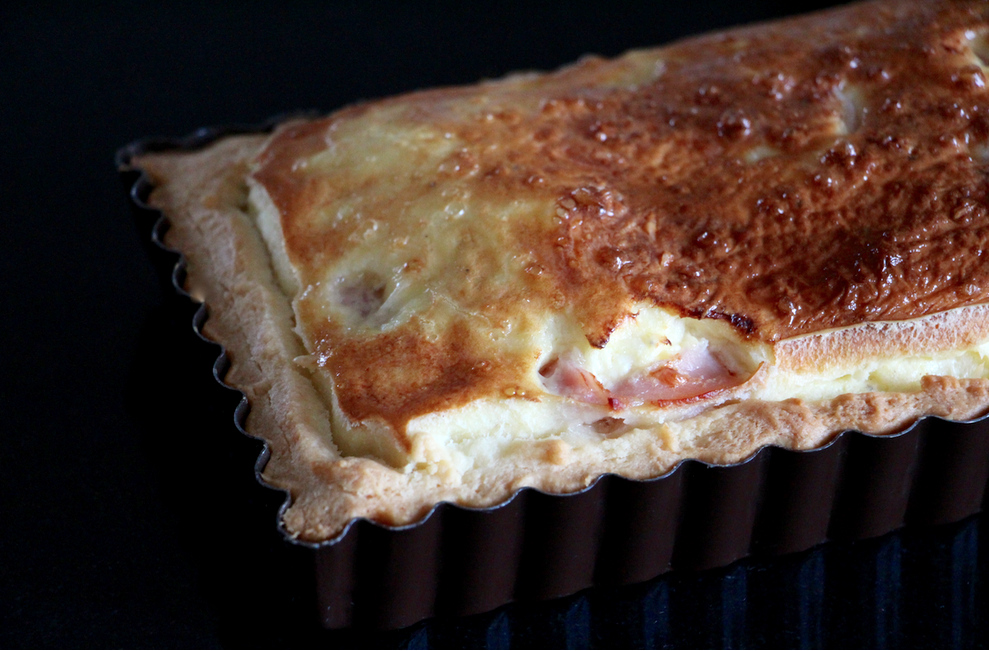 Print Recipe
Ingredients
1 pastry

2 eggs

1 egg yolk

60 g grated cheese

2 slices of smoked pork belly

15 cl milk

10 cl cream

Salt

Pepper

Nutmeg

Butter for the mold
Instructions
1
Roll your pastry and put it in your mold that you'll have already buttered.
2
Pre-heat your oven at 200 degrees.
3
Cut your slices of pork belly in pieces.
4
Place them on the pastry.
5
Whisk the eggs and egg yolk, add the milk, the cream, salt and pepper, and finally the nutmeg. Mix the whole mixture.
6
Spread the comte cheese on top of the pork belly slices and pour the egg+milk+cream mixture.
7
Cook in the oven 30 minutes.
Notes
You can replace the cream with milk if you want less fat.
Enregistrer
Enregistrer
Enregistrer
Enregistrer