Mum!! Can we have pasta tonight??!!
Does this ring a bell? Well … yeah!!! I have this question almost every evening!! Even though I try  to keep a good balance in what I cook for my children, I won't lie, I'm weak … Pastas are delicious!!
It's "too good"!! As my "mini me" would say… So today we'll have rigatoni with Alfredo sauce.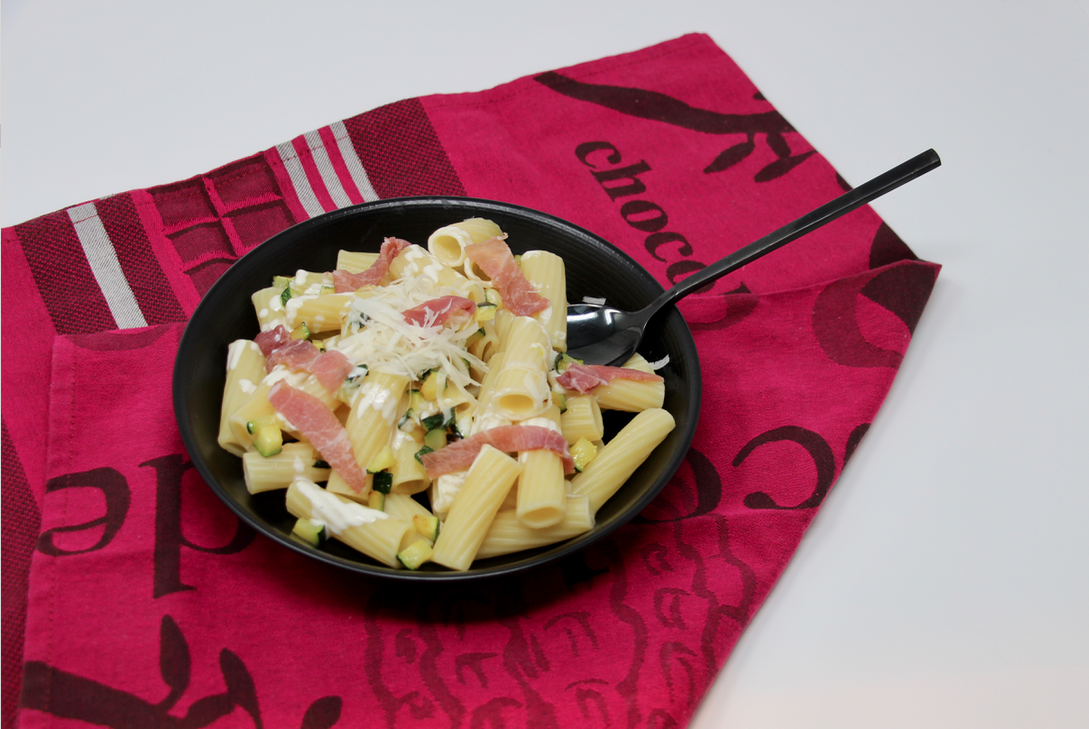 The Alfredo sauce is a smooth Italian sauce, quite fat I admit, but so good…
You will need butter, cream, Parmesan cheese and garlic. But I don't cook it with butter, cream seems enough to me…
I always buy Rigatoni from Barilla. Of course, you can cook this recipe with almost any variety of pastas (I like also the De Cecco pastas…).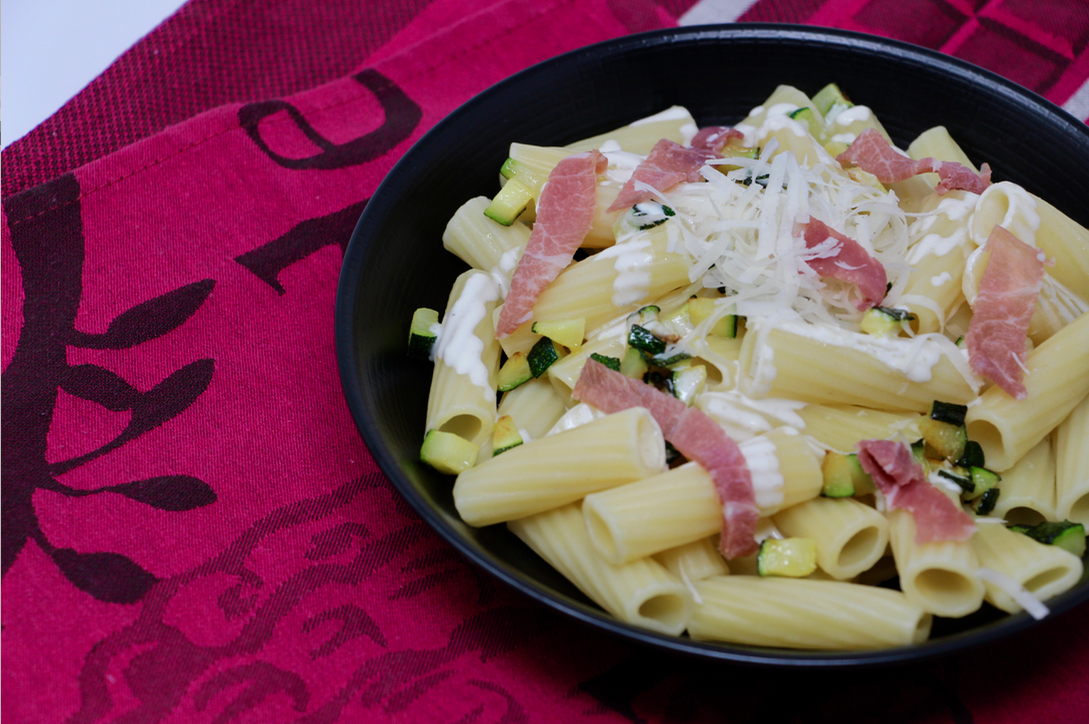 For the rest, it's always the same story as far as I'm concerned: I open my fridge and see what's inside!! Here it will be zucchini and raw ham. Previously, I cooked it with chick peas and tuna… A delight!!
Viva la pasta !! The recipe, Chef!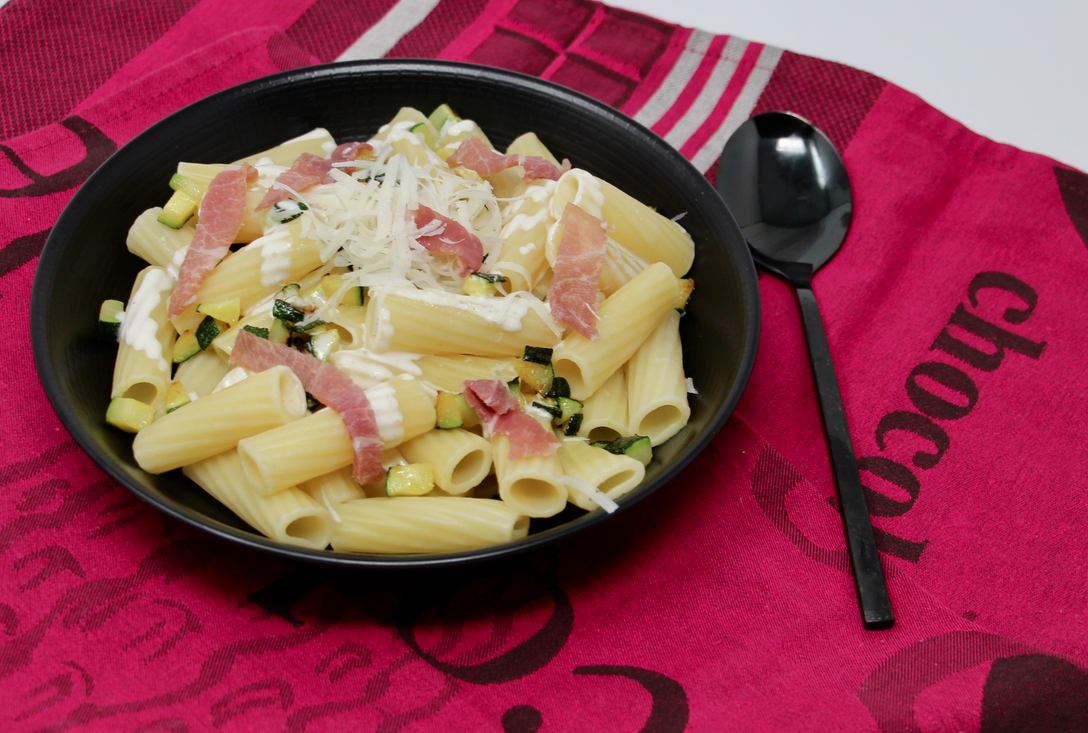 Print Recipe
Rigatoni with Alfredo Sauce
Ingredients
500 g Rigatonis

20 cl cream

1 clove of garlic

70 g grated Parmesan cheese

1 zucchini

1 tablespoon of olive oil

2 slices of raw ham

Salt

Pepper
Instructions
1
Boil a large volume of salted water.
2
Cook the pastas according to the instructions on the pack.
3
In the meantime, mince the zucchini and stir fry with the olive oil and a bit of salt. Set aside.
4
Cook gently the cream, add the grated Parmesan cheese and the grated garlic. Add salt and pepper. Cook at low heat.
6
Drain the pastas once cooked.
7
Place them in your plates. Spread zucchini and ham. Pour 2-3 tablespoons of sauce.
Notes
Some people don't like garlic so much. You can cook this dish without garlic. Advice for a good pasta cooking: you need 1 liter of water per 100 g of pasta. For 500 g, you will need 5 liters.