Welcome in a mum's life … Always looking for easy dishes to make, rather quick also, fulfilling and that kids will enjoy (and parents too alright! there are limits here!! 😉 ). Well I have the answer with this recipe of rice, my way.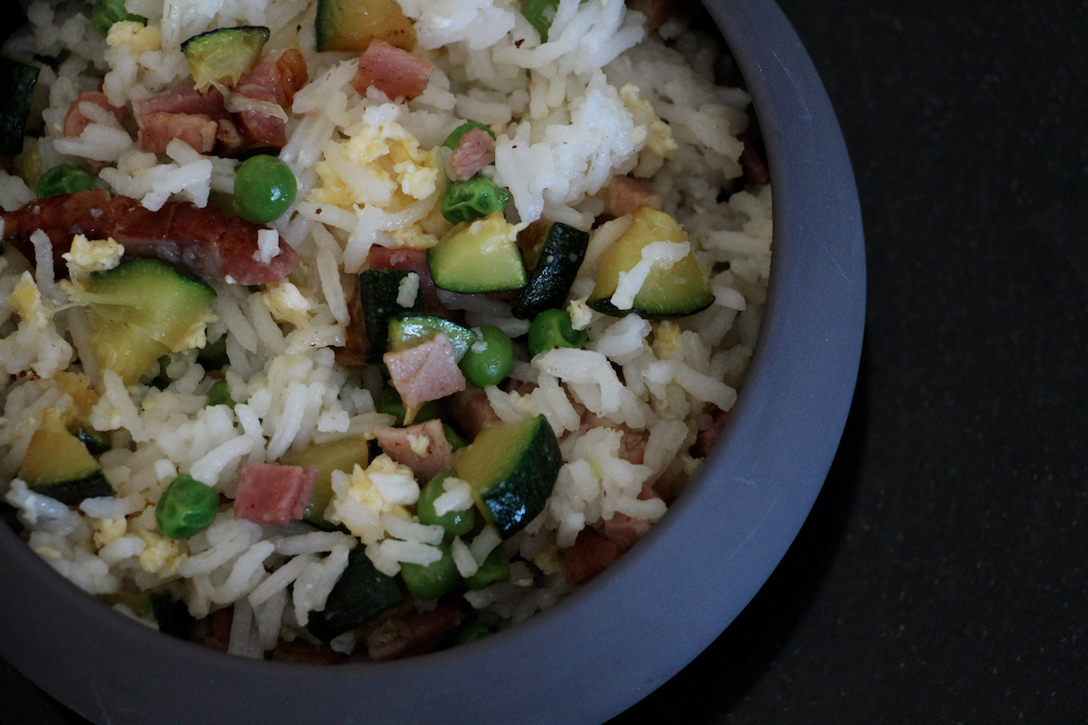 So you'll see, it's super easy!! It's a kind of "all in it" recipe, which could be close, well … rather close to a chinese fried rice.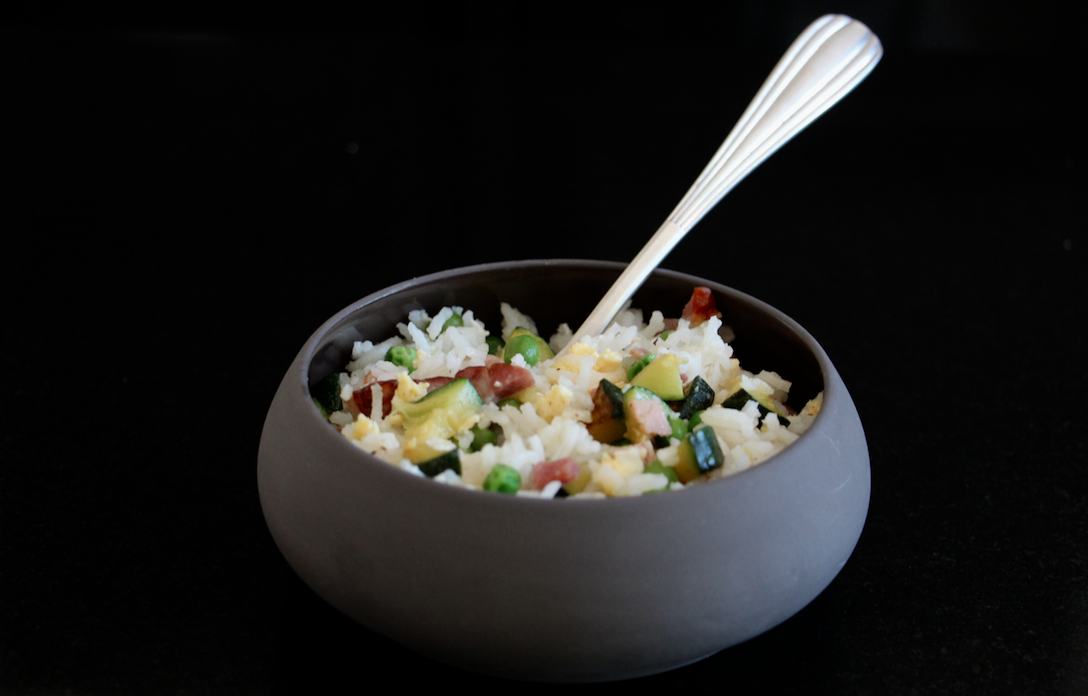 Not too much fat, just one or two tablespoons of olive oil and pork belly. Rice and green veggies. What could be better?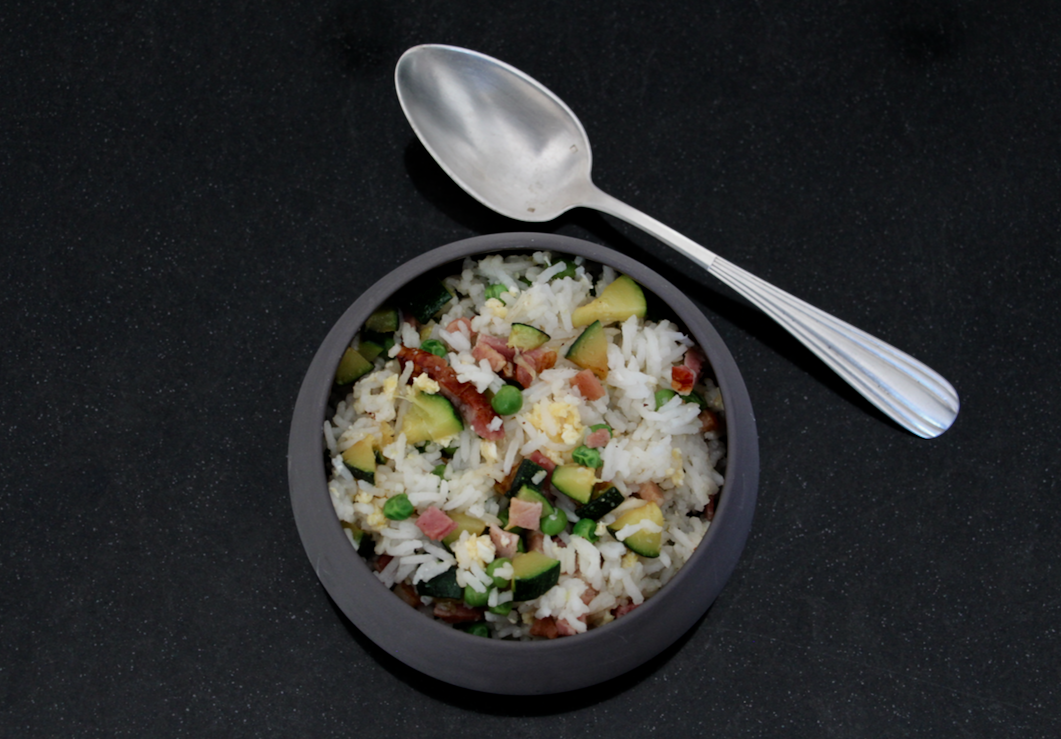 Let's do this!
The recipe, Chef!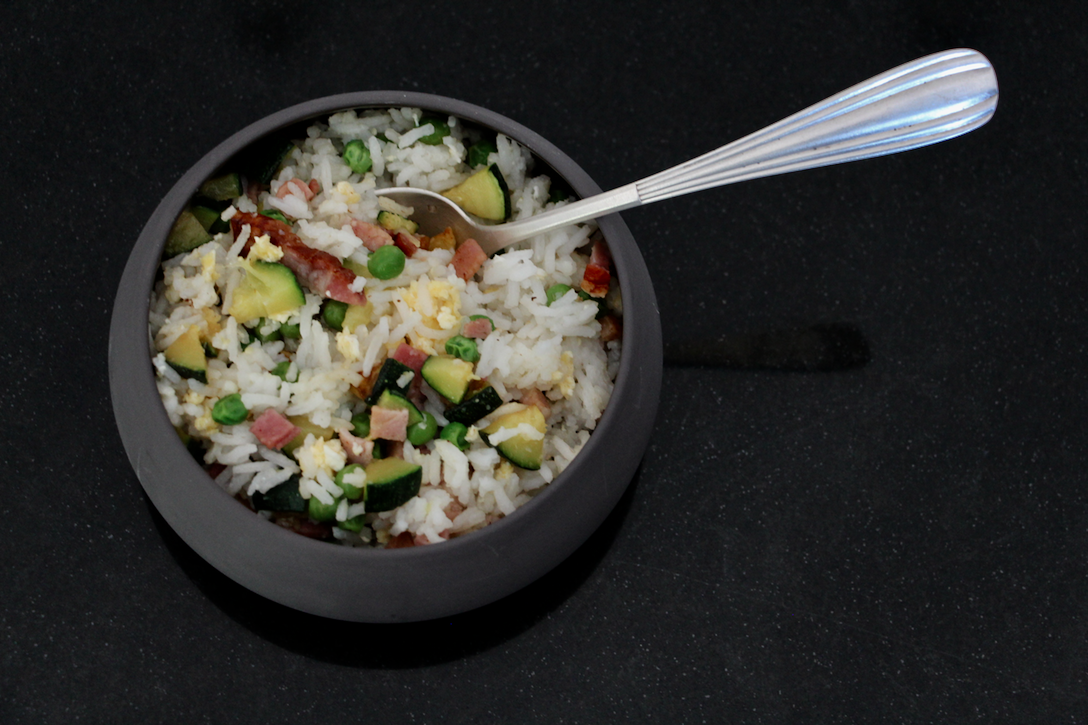 Print Recipe
Ingredients
200 g rice
1 zucchini
1 egg
2 slices of pork belly
1 slice of ham (optional)
100 g green peas
2 tablespoons olive oil
Salt
Pepper
Instructions
1
Cook the rice according to the pack instructions.
2
Cut the zucchini in very small pieces and stir fry them with olive oil.
3
Add the pork belly and ham cut in small pieces.
4
After 2 minutes, add the green peas. Do not add salt.
5
Scramble the egg. Add it to the zucchini/pork belly/green peas mixture.
6
Add pepper then the drained rice.
7
Mix, add salt if necessary and serve!
Notes
You can have shrimps too...
Served in a bowl by Degrenne.