Hello my friends!
Have you ever failed to cook your rice properly? Anyway, I did… But not anymore more!!
This might be my new favorite easy recipe… The Pilaf rice with pomegranate and olive salsa.
Let's see the recipe, Chef!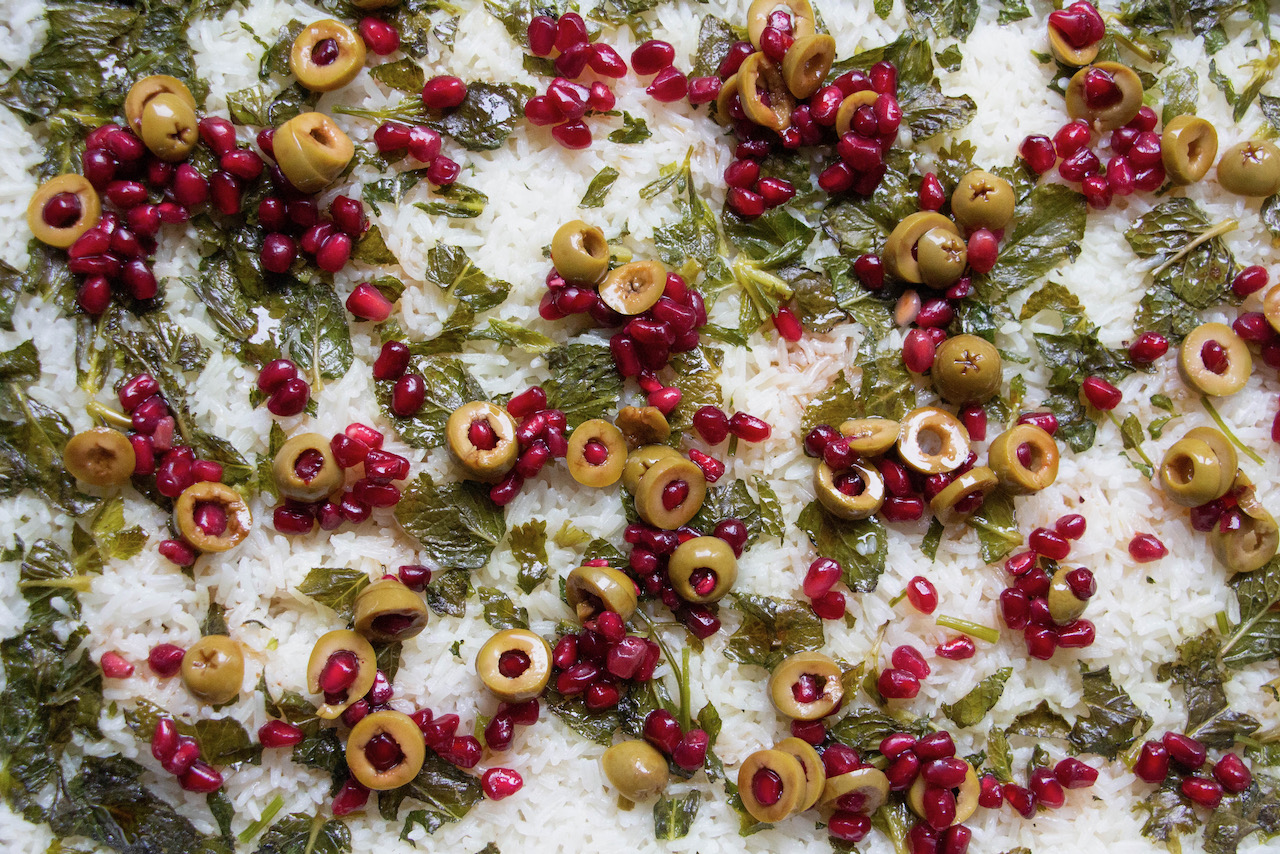 Print Recipe
Pilaf Rice with Pomegranate and Olive Salsa
Ingredients
Rice

250 g basmati rice

25 g butter

12 leaves of mint

Salt

Pepper to taste

500 g boiling water

Garnish

30 g pitted green olives, thinly sliced

50 g pomegranate seeds

2 tbsp olive oil

1/2 tbsp pomegranate molasse

1/2 garlic clove, grated
Instructions
1
Preheat the oven to 230 C / 445 F degrees.
2
Place the rice in a high-sided ovenproof dish.
3
Season with 1/2 tsp of salt and pepper to taste.
4
Pour over the butter cut in small cubes and the mint leaves.
5
Pour the boiling water and cover the dish tightly with tin foil .
7
Place all the ingredients for the salsa, in a bowl. Combine and set aside.
8
When you take the rice out of the oven, spread the garnish on top and serve.