Hello my lovelies!
This will be my last post of Christmas cookies this year and to finish with, let's have a few hazelnut Christmas cookies!
Delicate, so deliciously tasty, hazelnut is the perfect ingredient for shortbread cookies. Just imagine how nice it will be to have a nice teatime during this festive period…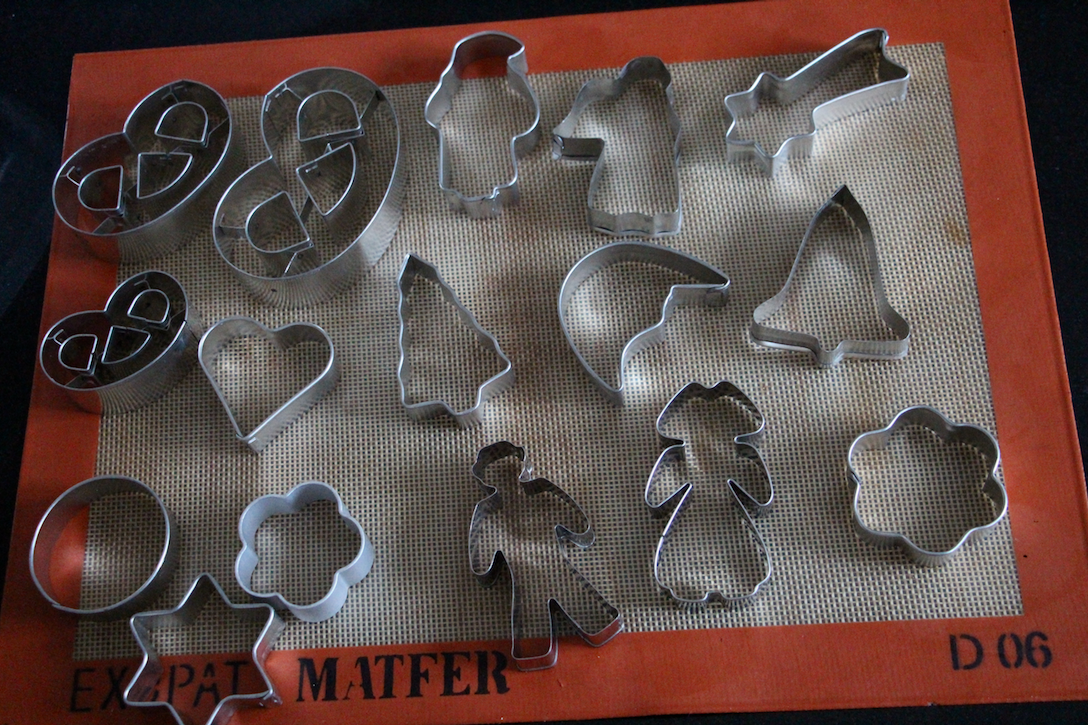 A great moment to share with your children, that's the Christmas spirit I enjoy so much!
And to make them even better, you can add chocolate as I did or Nutella between two hazelnut cookies.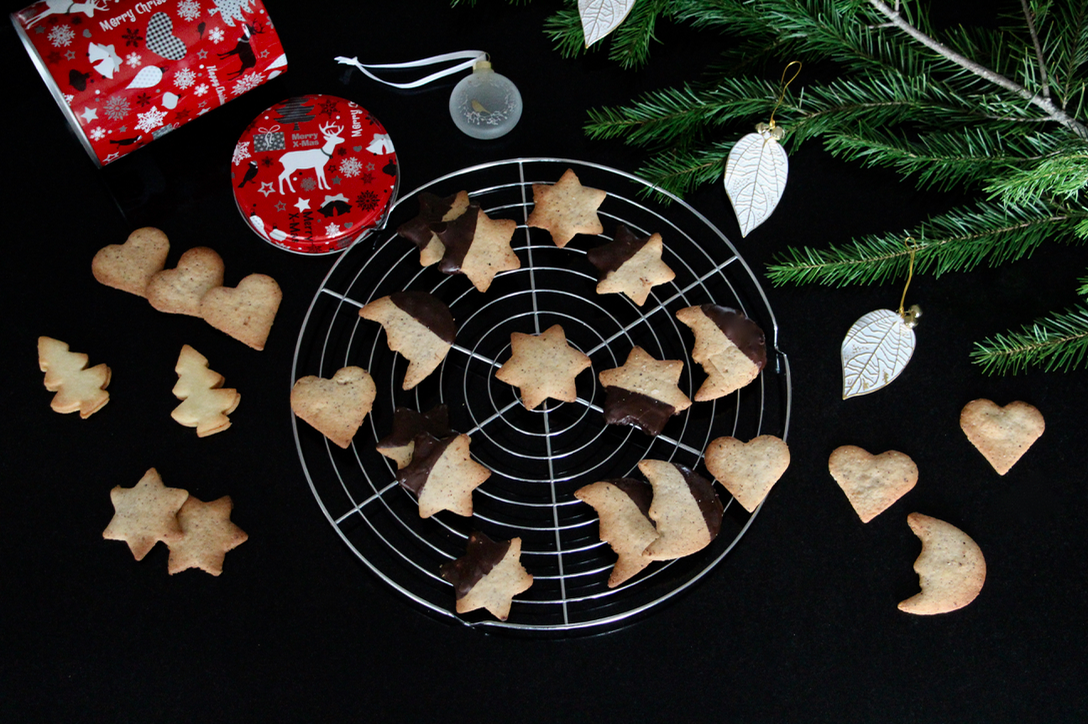 No need to discuss any longer, the recipe, Chef!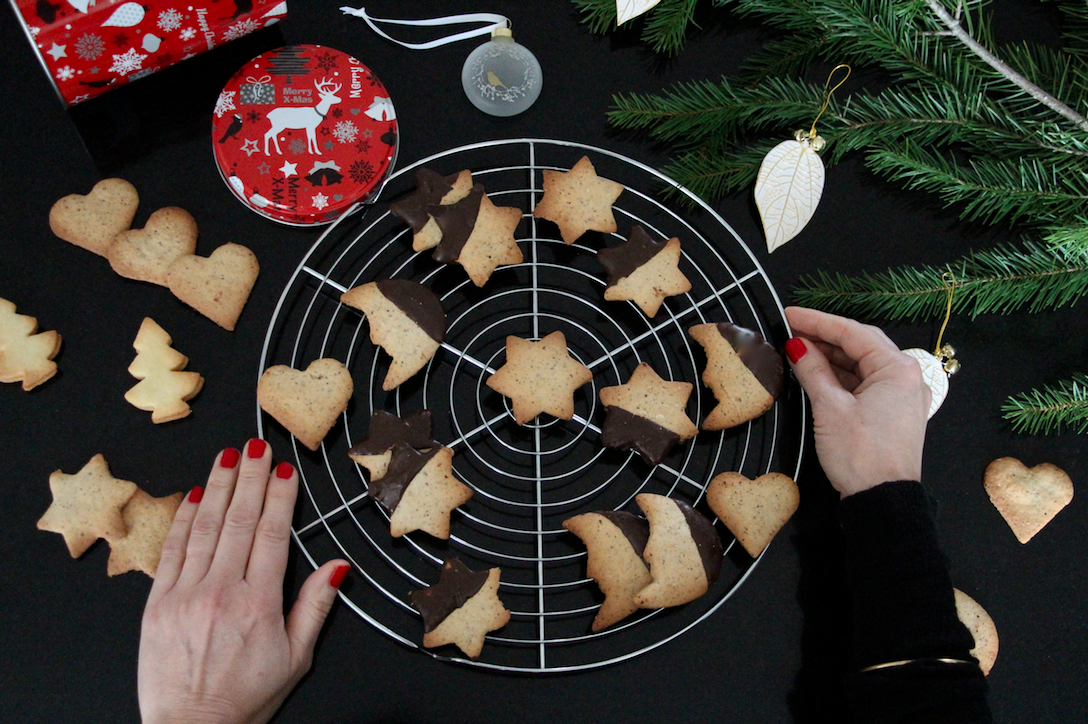 Print Recipe
Hazelnut Shortbread Christmas cookies
Ingredients
250 g flour
120 g hazelnut powder
150 g iced sugar
100 g butter at room temperature
2 eggs
1/2 bag baking powder or 5 g
Instructions
1
Mix the soft butter and sugar for 2 to 3 minutes in your food processor.
2
Add the eggs, then the hazelnut powder. Mix until you get an homogeneous mixture.
3
Add the flour and baking powder, mix well.
4
Set aside in your fridge for 1h1/2 to 2hrs.
5
After this time, preheat your oven at 180 degrees.
6
Spread your pastry with a 4-5 mm thickness.
7
Shape your cookies with cookie punches and place the cookies on a silicone mat or a baking paper. Make sure to leave enough space between the cookies.
9
When baking is over, let cool down on a grid. Keep your cookies in a metal box.
Notes
If you don't use a foodprocessor, sift the flour.