Hello my lovelies!!
Are you ready to have THE salad recipe you definitely need in order to get ready for summer time?? A salad that calls for sun, for grilled meat and sausages… That's my mechouia salad!!! 3,2,1 … Enjoy!!!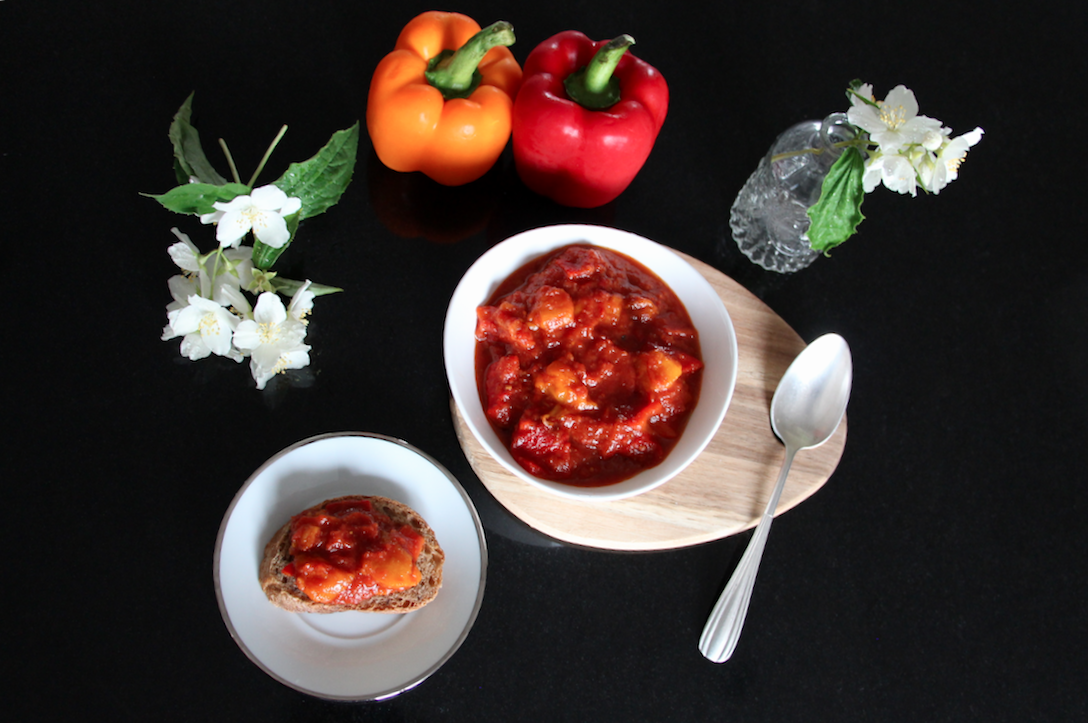 Deep dive into North African cooking… This mechouia salad recipe, literally "grilled salad", comes from Tunisia. You will of course find many variations, I will introduce a basic version. Then, you can let go your imagination and add eggplants for instance, green peppers, onion, harissa to spice it up!!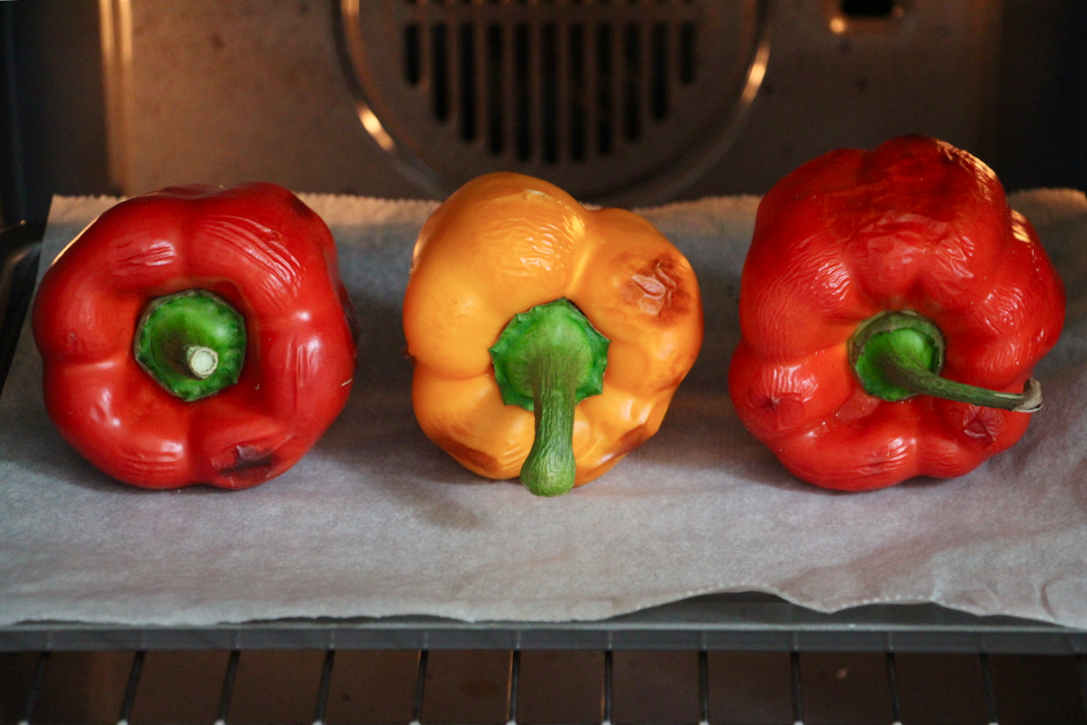 This salad is often served with tuna, capers, hard eggs or olives. As a matter of fact, I like it simple with other types of salads with the Sunday barbecue.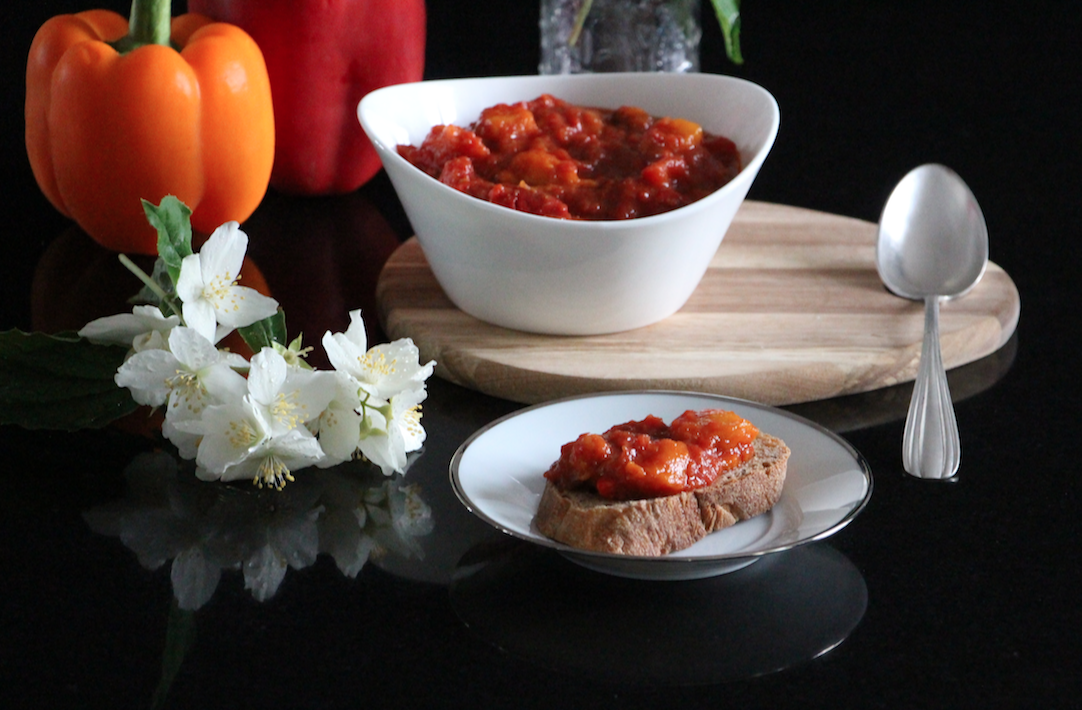 But you can make it a nice add-on to your brunch buffet or for the aperitif with grilled slices of bread. And what if you combined it with pretzels?? A delight!!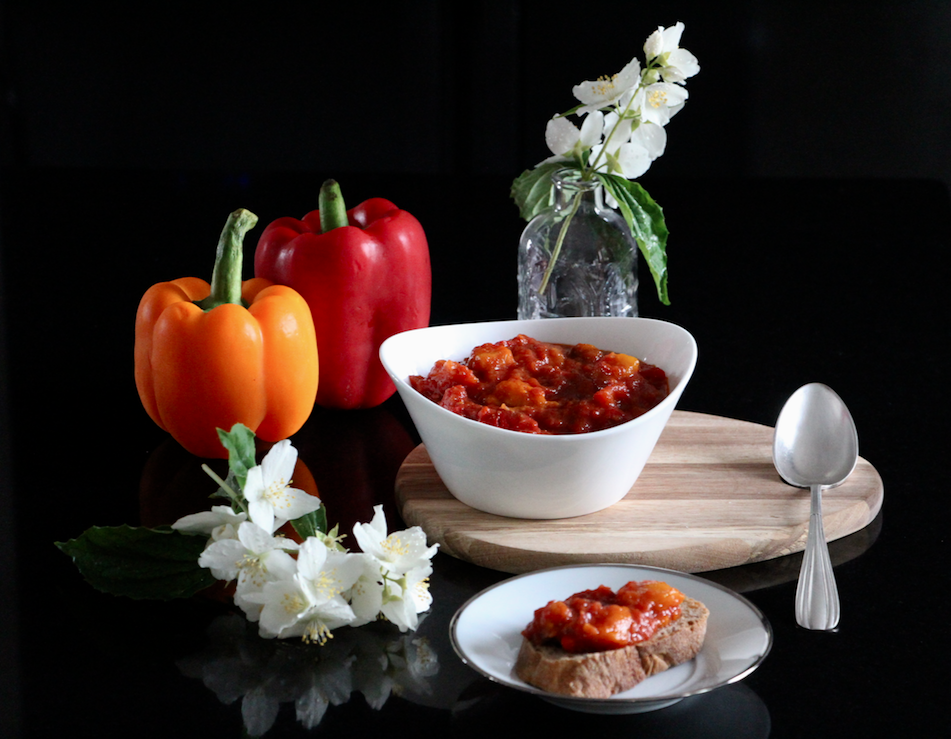 You can also cook a chicken fricassee: stir fry your chicken pieces in a frying pan and add the mechouia, and cook a few minutes.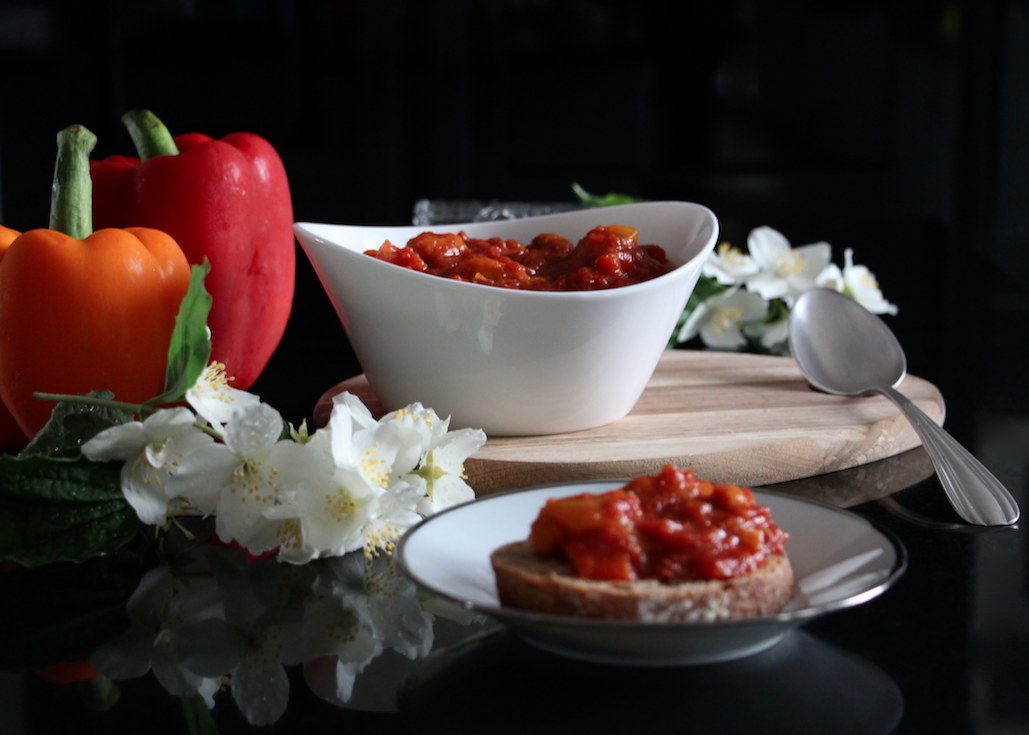 I made this recipe with a Mutti tomato pulp. It's obvious that you can use fresh tomatoes. In such case, remove the tomato skin.
Direct flight for Tunis and its sunny weather? The recipe, Chef!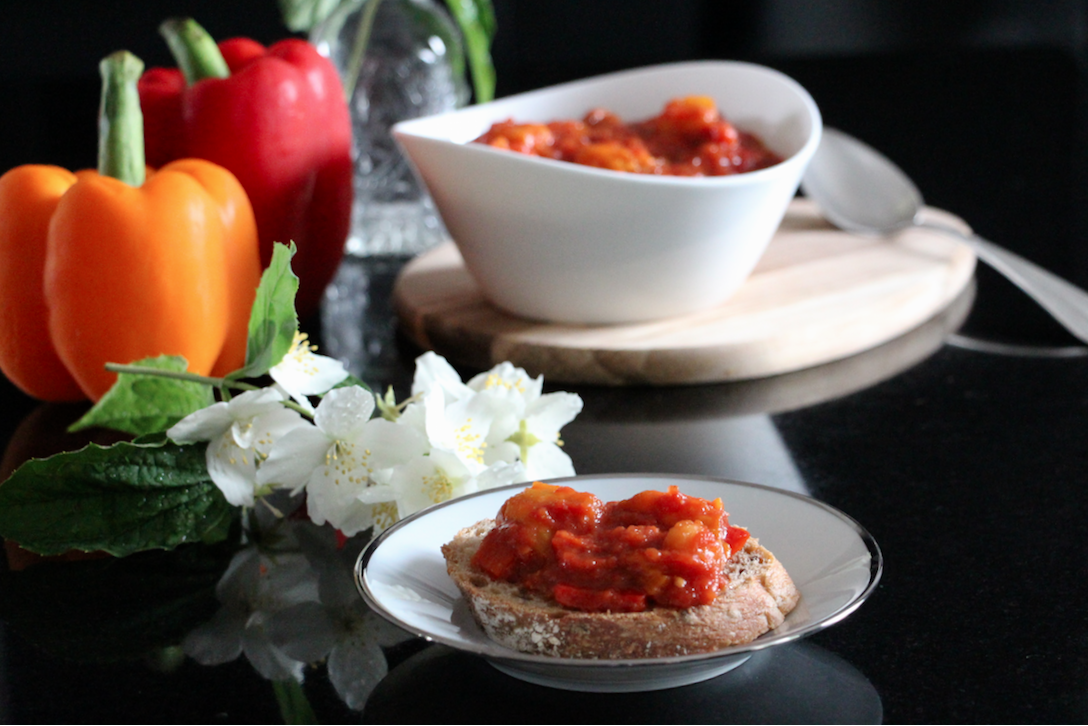 Print Recipe
Ingredients
2 red peppers
1 yellow or orange pepper
2 cloves of garlic
1 tin can of tomato pulp (350 g approx)
4 tablespoons olive oil
1 teaspoon ground cumin
Salt
Pepper
Paprika
Espelette pepper
Ground ginger
Instructions
1
Place your red peppers on an oven tray.
2
Set your oven on 220 degrees. Put the tray in the oven.
3
Grill the red peppers on each side until they change color.
4
Once grilled, place them in a freezer bag and close it.
5
Let cool down at room temperature for 30 minutes. This step will help you peel the red peppers very easily.
6
Peel the peppers, remove the seeds and tail.
7
Cut them in cubes. Set aside.
8
Pour the olive oil in an iron cast casserole and add the grated garlic. Heat.
9
Add the tomato pulp and cook with cover 8 to 10 minutes at medium heat.
10
Add the cubes of red/orange/yellow peppers, spices, salt and pepper.
12
Adjust seasoning and let cool down at room temperature.
Notes
Sometimes, your red peppers can be a little bit bitter and so will your mechouia be. In this case, I add a tablespoon of sugar. Serve it warm with pastas and you will have a delicious meal too!