Hello my friends!
You read it right… It is a tomato salad that I'm sharing with you today. But, definitely, not any kind of tomato salad…
Read more and discover my tomato and pomegranate salad (almost like Ottolenghi)!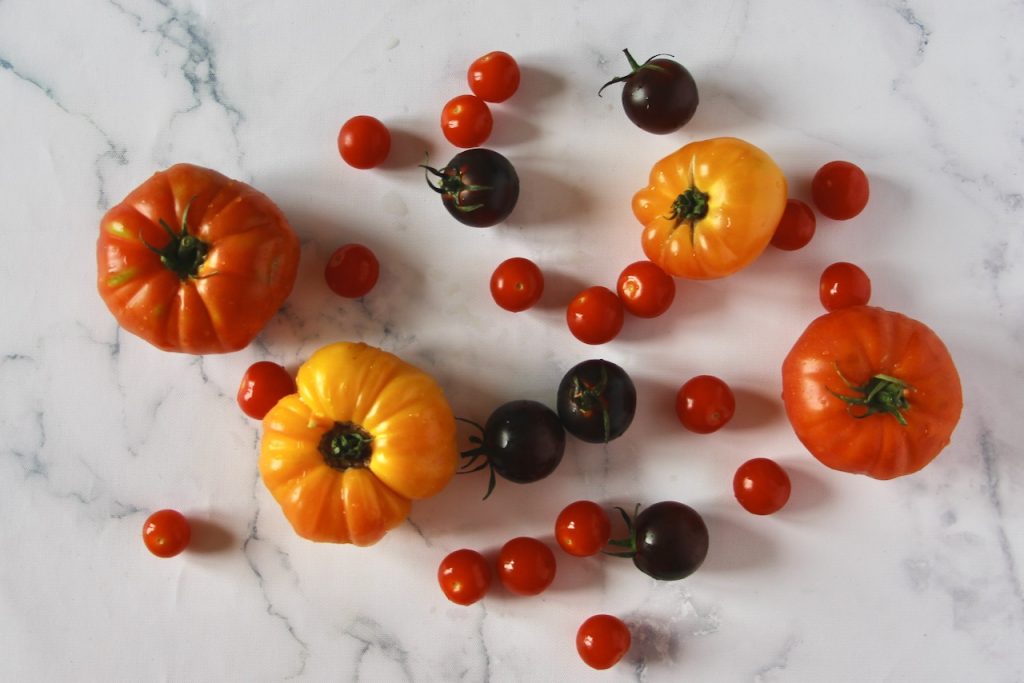 Or how to be surprised by a product that you think you know so well…
The recipe of my tomato and pomegranate salad (almost like Ottolenghi) is based on that: a product that you have in your kitchen a large part of the year, that you cook in many different ways but that can still bring great surprises.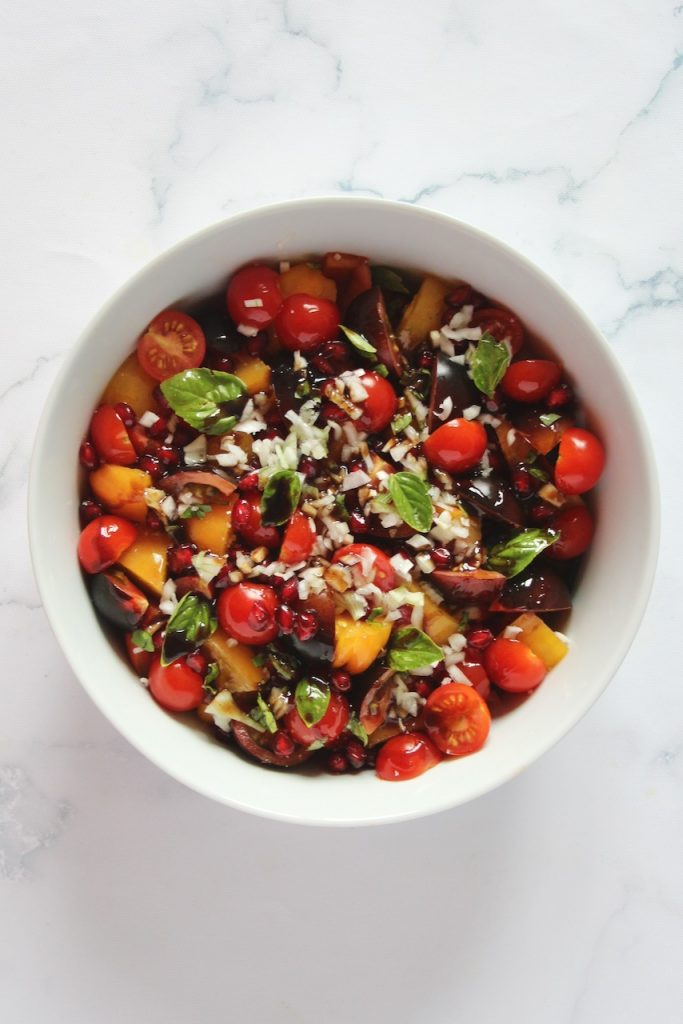 Here is the idea…
What is going to make the difference is:
– the choice of the tomato varieties,
– and the pomegranate, in seeds and molasses.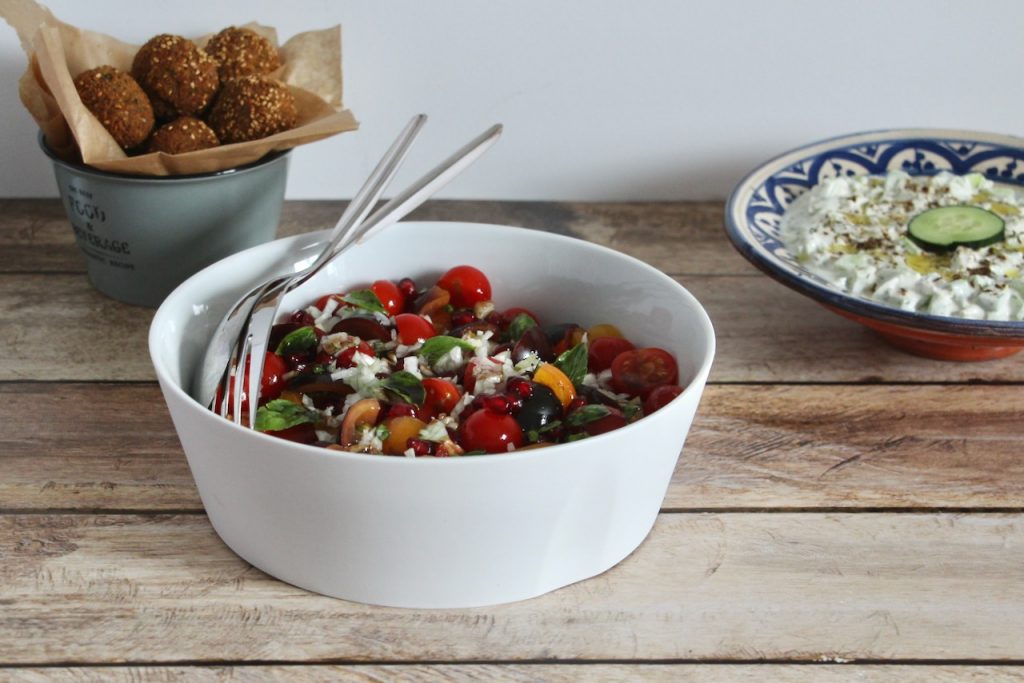 So, regarding that last point, you may not have that ingredient in your kitchen. I got it in an Ottolenghi box (the recipe is actually inspired by on of his recipes, but with a few changes…). You will either find it in the vinegar section of your supermarket or with the exotic products, but you can also replace it with a balsamic vinegar concentrate.
To make the concentrate, just cook at medium heat your balsamic vinegar and keep an eye on it. It will thicken and concentrate all its flavors.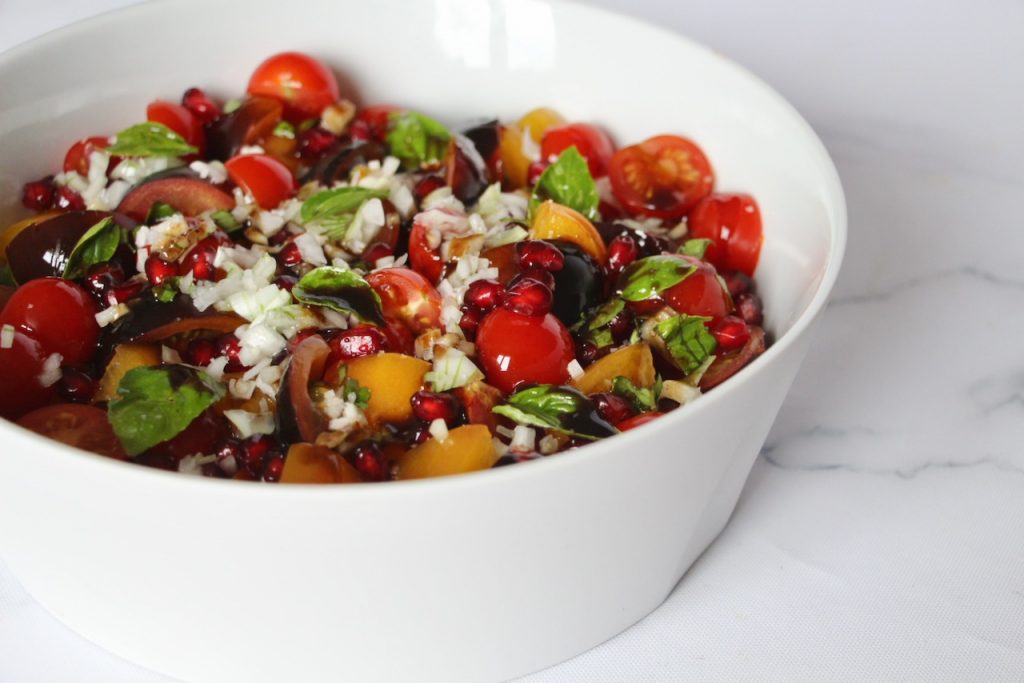 That being said, it's a recipe that will only require a few minutes of preparation, that I serve with falafels, a lamb shawarma or simply with grilled meat, fish or sausages!
So I mentioned the changes made compared to Chef Ottolenghi's recipe. I didn't put any red pepper, or small origano leaves, or chilli pepper or white wine vinegar. If you want the original recipe it's right here.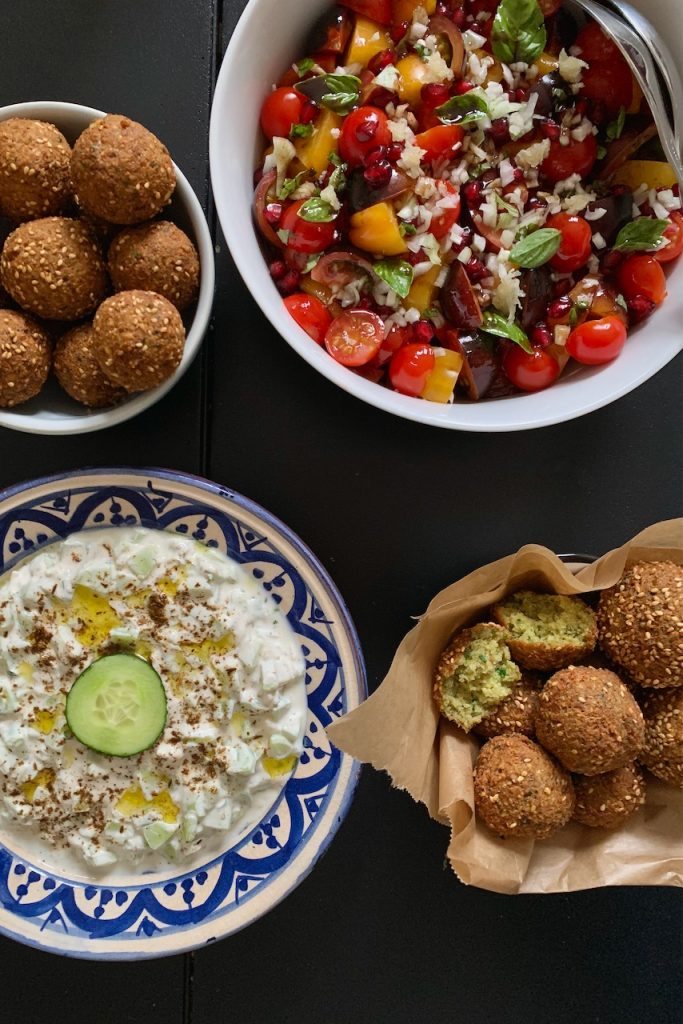 the utensils:
A grater,
A sharp knife
And a cutting board.
You have all that around you? Yay? So let's do this!
The recipe, Chef!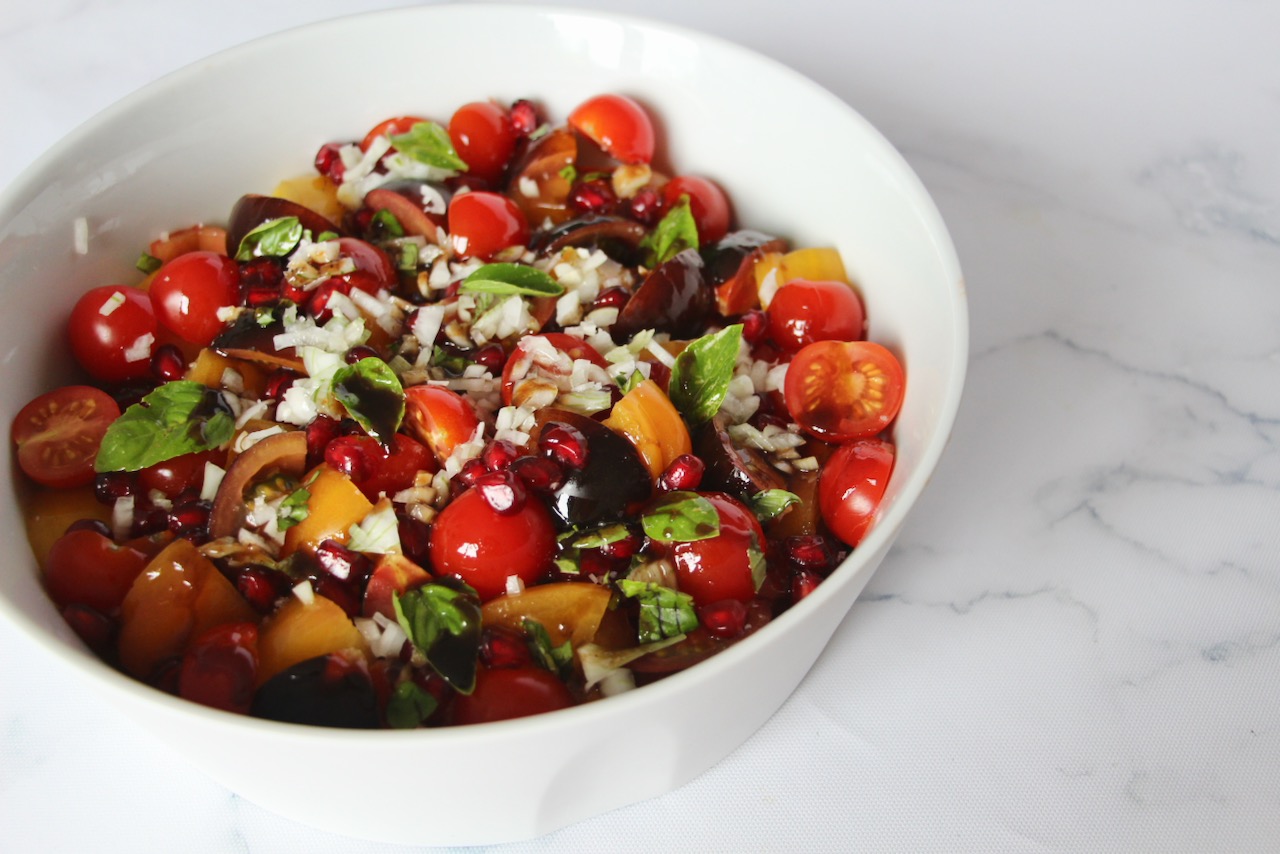 Print Recipe
Tomato and Pomegranate Salad (almost like Ottolenghi)
Ingredients
2 heirloom tomatoes
2 yellow tomatoes
2 black tomatoes
12 cherry tomatoes
1/5 pomegranate
6-8 basil leaves
1 large garlic clove
1 white onion
2 tablespoons pomegranate molasses
5-6 tablespoons olive oil
Flower salt
Pepper
Instructions
1
Wash and cut your tomatoes. Place them in a large bowl.
2
Add the pomegranate seeds, the chopped basil leaves and onion finely cut.
3
Mix the olive oil and grated garlic. Pour on the salad.
4
Add the molasses, salt and pepper.