Hello my friends!
Here's a new recipe, vegetarian and yummy! It's perfect for a nice snack, appetizer ou a starter!
My curry vegetable samosas…
Let's see the recipe, Chef!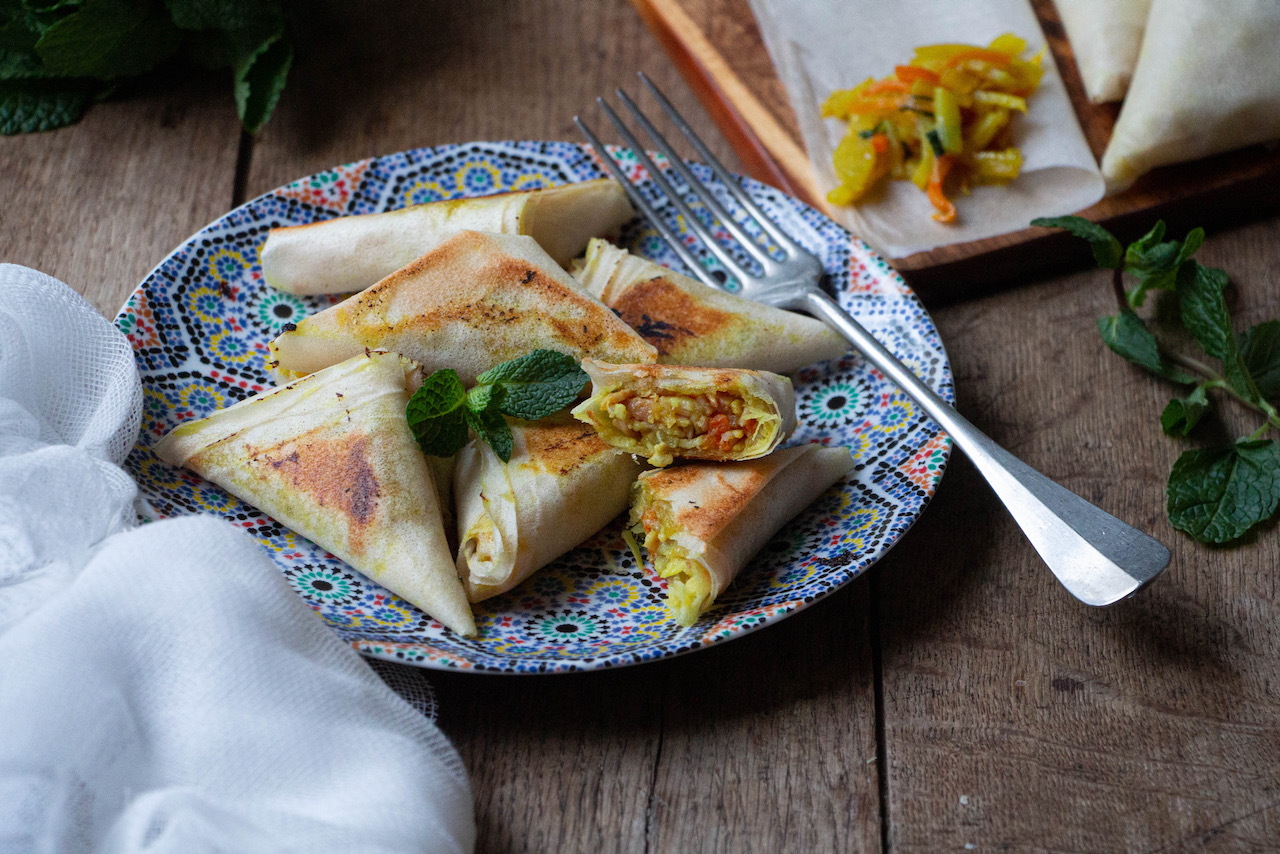 Print Recipe
Samoussa (ou Samossa) aux Légumes et Curry
Ingredients
3 tablespoons sunflower oil

1/2 onion

2 carrots

1 potato

1 handful spinach

10 fresh mint leaves or coriander leaves

1/2 teaspoon ground ginger

1/4 teaspoon curcuma

1/2 teaspoon curry powder

8 sheets of filo pastry

Salt

Pepper
Instructions
1
Heat 2 tablespoons of oil in your frying pan.
2
Add the chopped onion, and then the minced vegetables.
3
Add the mint leaves, spices and salt.
4
Let stew with lid for 10 minutes. Add pepper at the end of cooking.
5
Cut your filo pastry in 16 pieces.
6
Place a tablespoon of vegetables on each filo pastry and fold to make your samosa.
7
Heat 1 tablespoon of oil in your frying pan.
8
Stir fry the samosas on each side until golden. Serve.