Delicious discovery… and of course I had to share it with you guys.
A healthy and yummy recipe, with a Mediterranean style!
Here are my zucchini noodles with olives.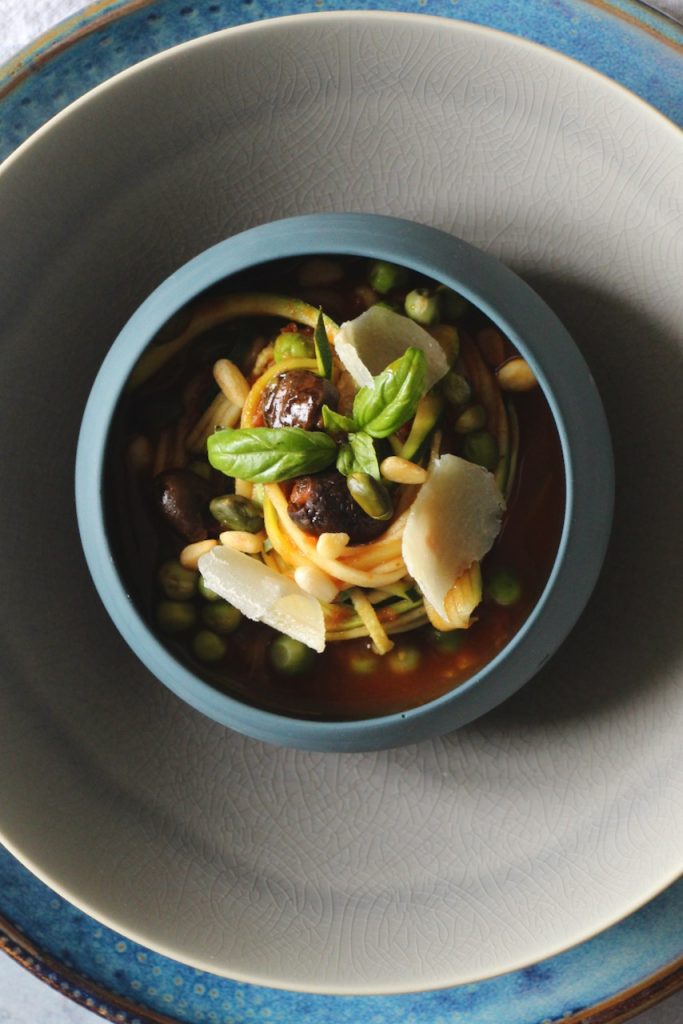 Instagram is very often a large source of inspiration for me. I follow several accounts from all around the world and it always gives me great ideas.
You know that I love food from almost any place on the globe… Asian food, Middle-Eastern food, North-African or Mediterranean food… So yummy!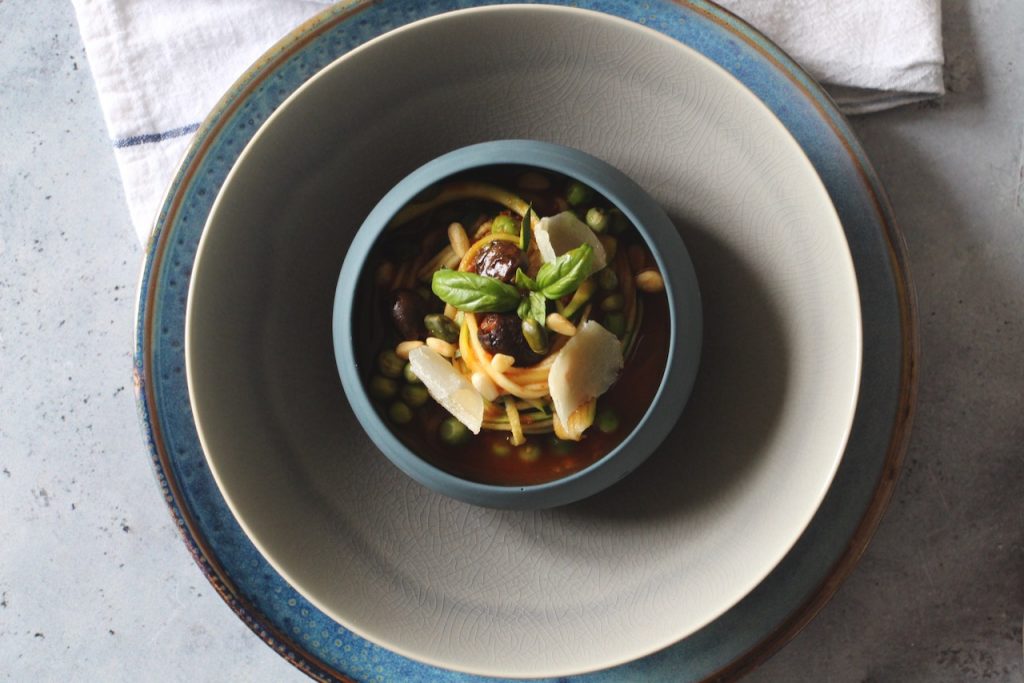 It's Sara's Instagram account, thekitchensinkblog, that caught my attention with a dish made with zucchini noodles and olives. I pretty much followed the instructions of her recipe. You will find the flavors of the Mediterranean cuisine: tomatoes, olive oil, capers (even though I didn't put them this time…), olives, basil, courgettes … For the seasoning part, I followed my instinct since Sara has a rather spicy version of zucchini noodles with olives. I wanted taste, flavors but not too spicy.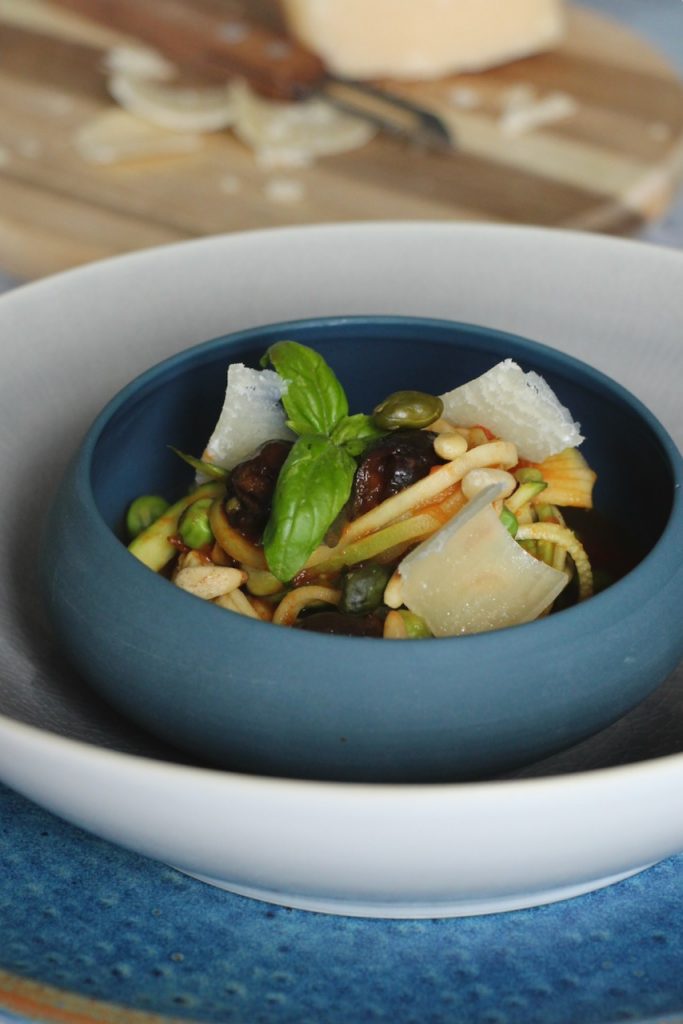 It's a vegetarian dish, vegan if you do not add the parmesan chips, which will be great for a light yet delicious dinner. You can also have it as a side dish with meat, fish or barbecue! My kids loved this zucchini noodles with olives even though one of them usually tries to avoid veggies.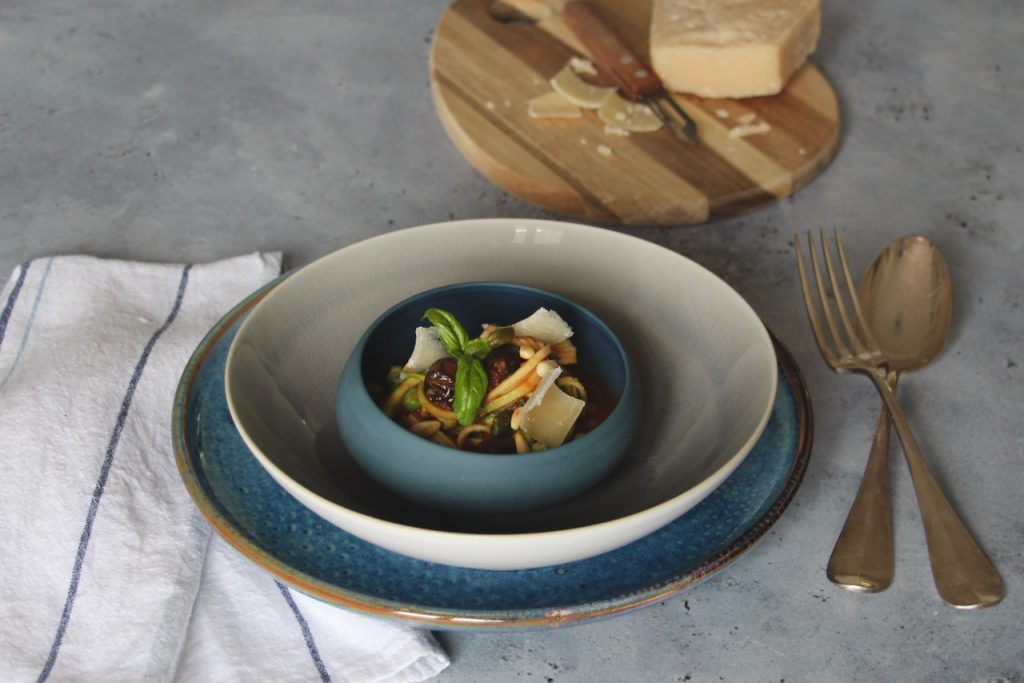 The great thing about those zucchini noodles with olives is that the sauce gives a rather sweet taste. "Mummy it's so good, really delicious", that was the verdict … Not bad, hey? 😉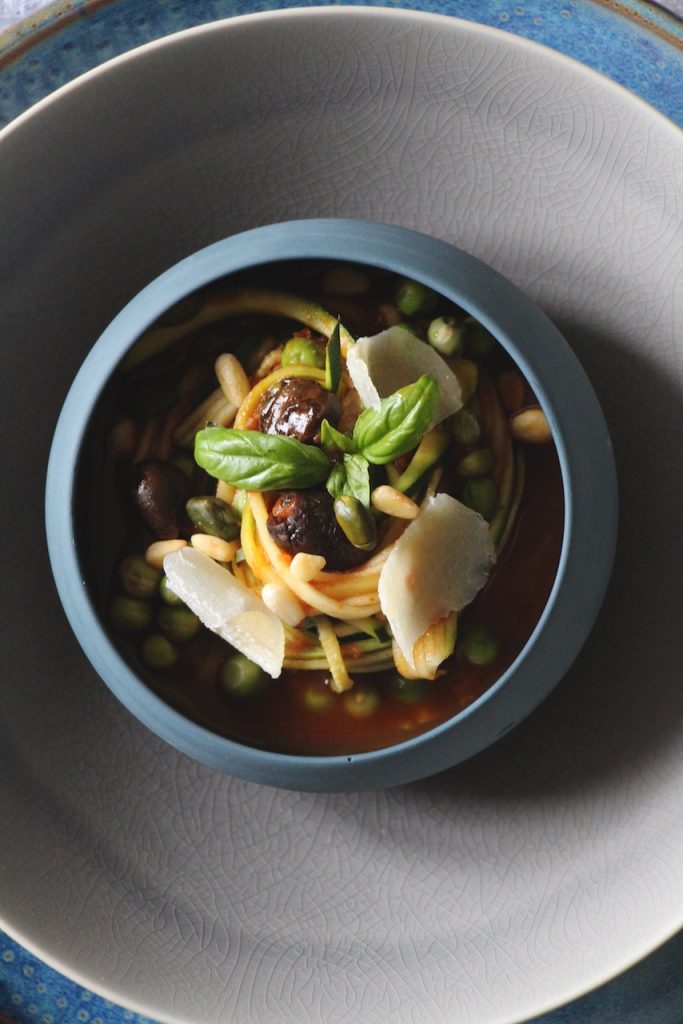 The utensils:
A sauté pan or a cocotte,
A mandoline to make the courgette noodles,
A cutting board
And a sharp knife.
That's all!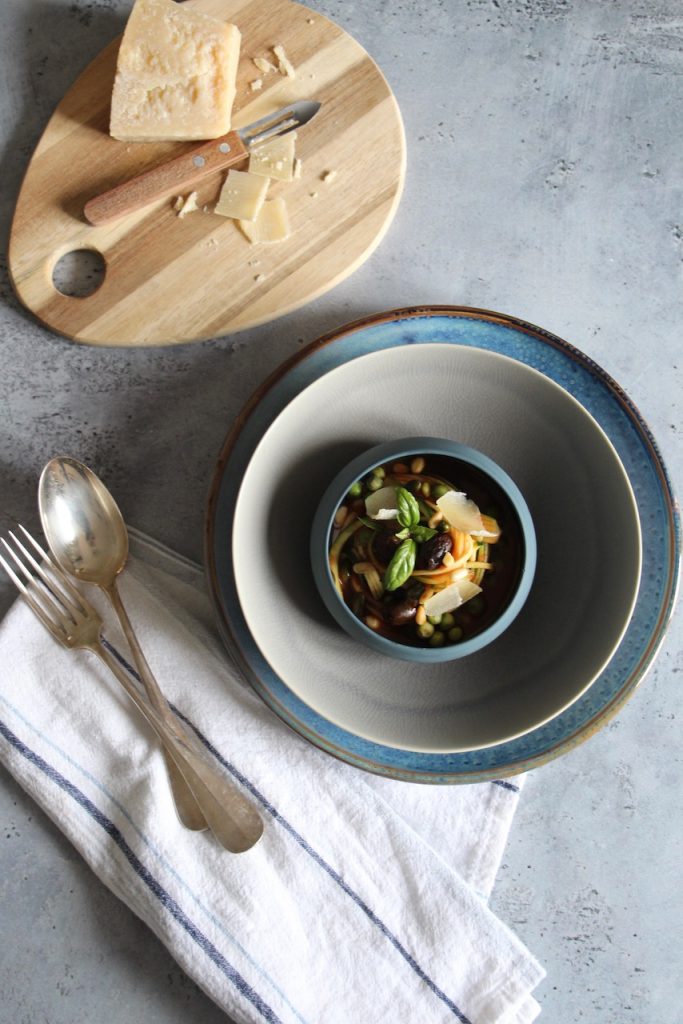 (Presentation : large blue plate Nova by Fleux, Bahia bleu de roche bowl by Degrenne)
Let's cook some veggies!
The recipe, Chef!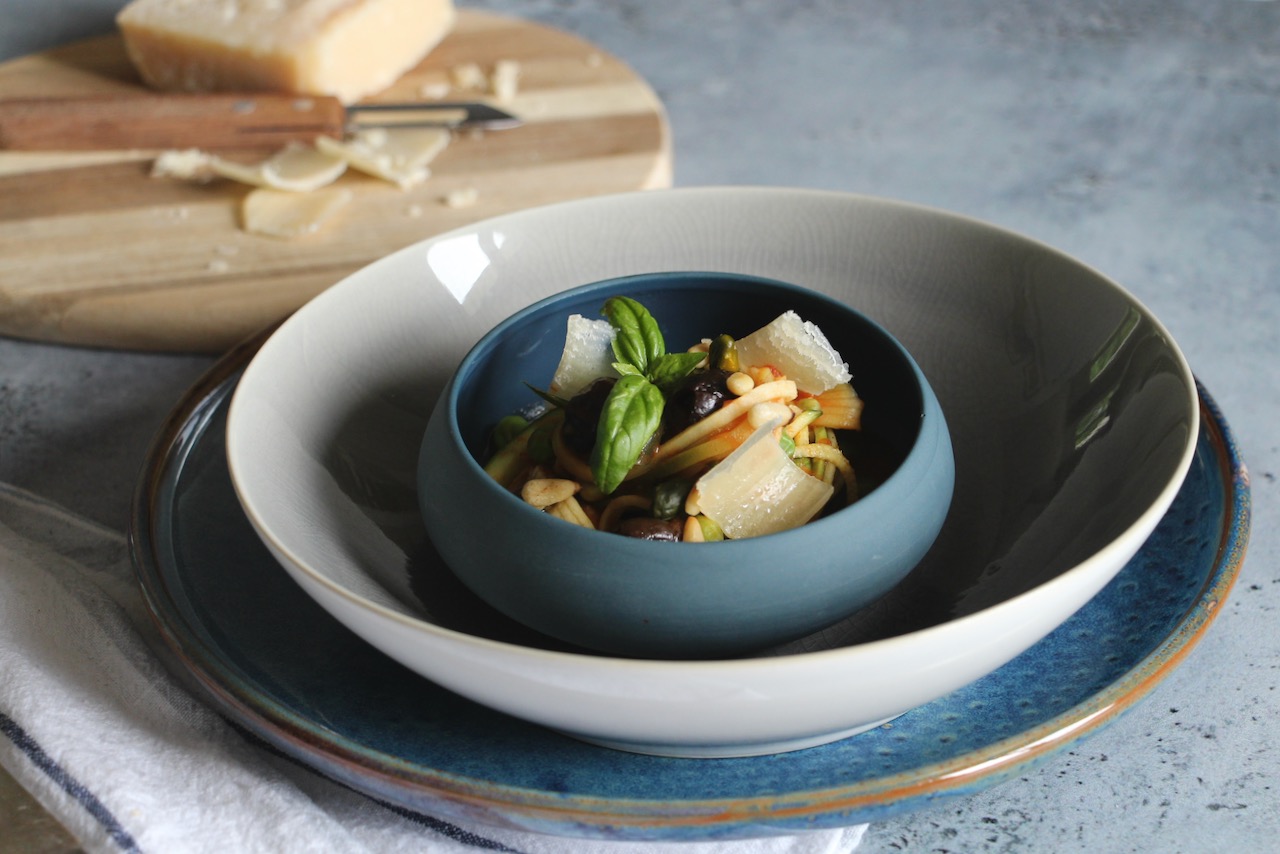 Print Recipe
Zucchini Noodles with Olives
Ingredients
3 courgettes

400 g tomato pulp

1 tablespoon tomato concentrate

1/2 onion

1 garlic clove

2 tablespoons olive oil

15-20 Greek black olives

6-8 basil leaves

200 g fresh green peas

Parmesan cheese (optional)

A few large capers (optional)

Salt

Pepper

1/2 teaspoon ground ginger

1/4 teaspoon paprika

1/4 teaspoon curcuma

1/4 teaspoon red mild pepper

Pine pinions or pistachios (optional)
Instructions
1
Stir fry the minced onion with olive oil in your sauté pan.
2
Add the tomato pulp and tomato concentrate.
3
Add the grated garlic, the olives rinced and cut in half, the capers and basil.
4
Season with spices and salt.
6
Cook the peas 10 minutes in boiling water.
7
In the meantime, wash the zucchinis and cut them in noodles with your mandoline.
9
Cook 10 minutes. Add the drained peas once cooked.
10
Adjust seasoning and add pepper.
11
Serve with parmesan chips and pine pinions (or pistachios).