Hello my friends! Any spinach lover here?
Let me share today a yummy recipe coming directly from Greece.
Here is my spinach and ricotta phyllo pie!
Let's see the recipe, Chef!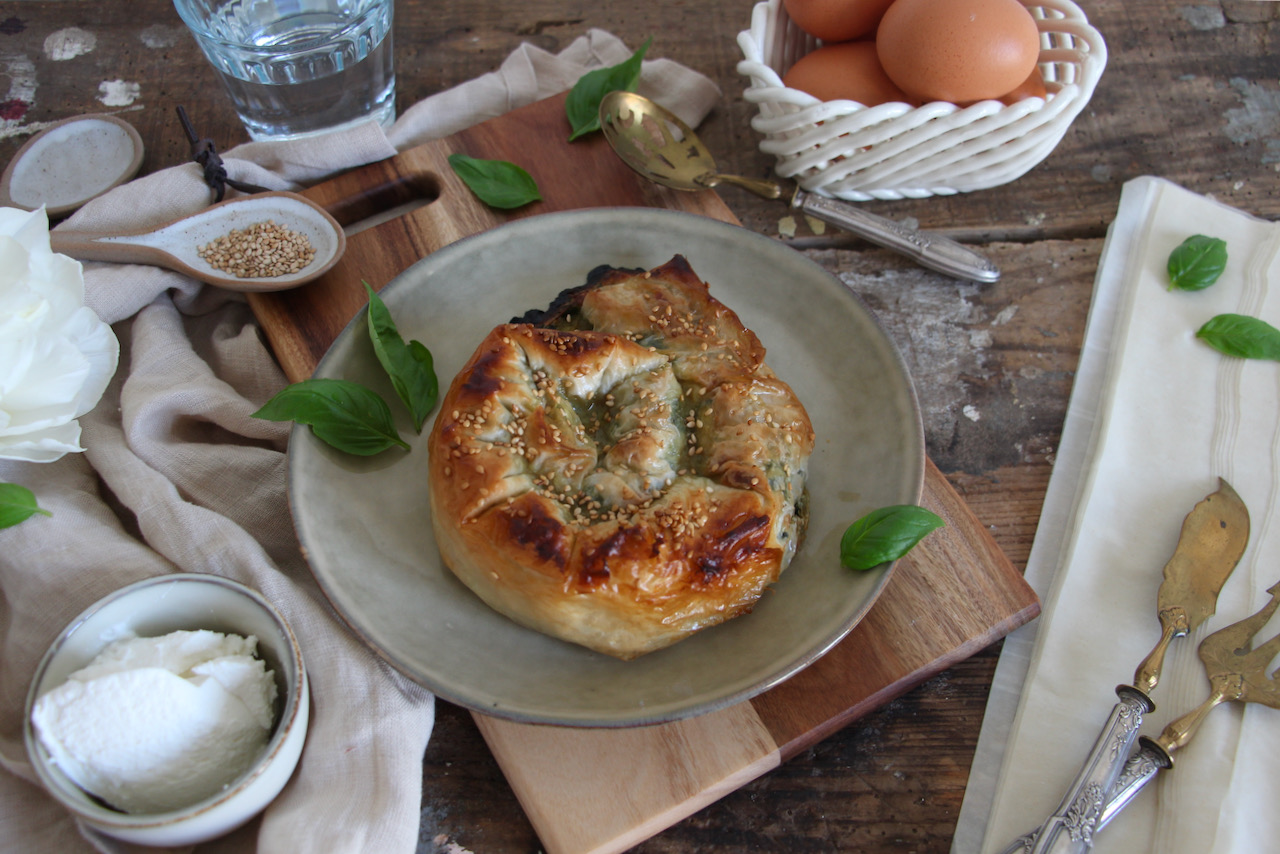 Print Recipe
Spinach and Ricotta Phyllo Pie
Ingredients
1/2 onion

2 tbsp olive oil

250 g spinach

A few leaves of basil

125 g ricotta

1 egg

1 tsp honey

1/4 tsp ground cinnamon

1/4 tsp ground ginger

1/4 tsp curcuma

Salt to taste

Pepper

4 phyllo sheets

1 tbsp olive oil

Gold sesame seeds
Instructions
1
Stir fry the minced onion with 2 tbsp olive oil in a sauté pan at medium heat.
2
Add the spinach. Cook 3-4 minutes.
3
Set aside in a plate to cool down.
4
Pour the ricotta, egg, honey and spices in a large bowl. Combine.
5
Add the spinach and basil leaves. Add salt and pepper, combine.
6
Preheat your oven at 180 C / 355 F degrees.
7
Place the phyllo sheets on your working plan, one after the other, with 8 to 10 cm overlap.
8
Place the spinach and ricotta mixture at the bottom, forming a line on all the length.
9
Roll. Then shape as a snail shell.
10
Place on a baking mat, spread the tablespoon of olive oil, spread sesame seeds and cook 20 minutes.