Hey guys !
Are you ready to be surprised today? Are you ready to discover something new?
If yes, this post is made for you!
When you hear about cheesecake, you immediatly think of the famous New-York cheesecake. That's true. And I did share with you a recipe of a no-bake cheesecake a few weeks ago.
So, basically it is a baked cake made with smooth cream cheese (I use the one from the brand Alsace Lait … #AlsacePower !!). And, whereas many would think it may be too rich, it is actually very light…
Add one or two tablespoons of strawberry sauce for instance (how convenient! there is just the recipe you need on the blog right there…) and you'll be close to the afternoon snack heaven!! Nothing less!!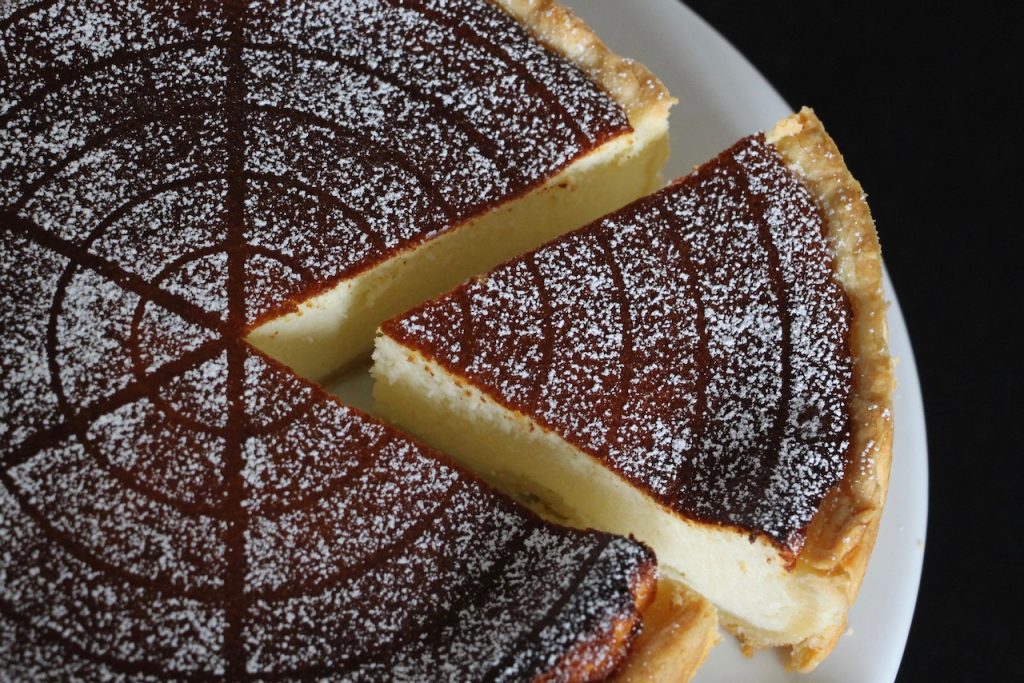 For the pastry, I suggest a homemade one that you will spread with a generous thickness : shortbread pastry ou shortcrust pastry. Again, the recipes are available here… (Try to make them the day before though, it's better and easier to manipulate).
The recipe I'm sharing today is a basic one in Alsace. Any good pastry chef or foodblogger will have it's own version, either simple as that, or with blueberries, raisins with Rhum …
Here, you'll have the basic recipe…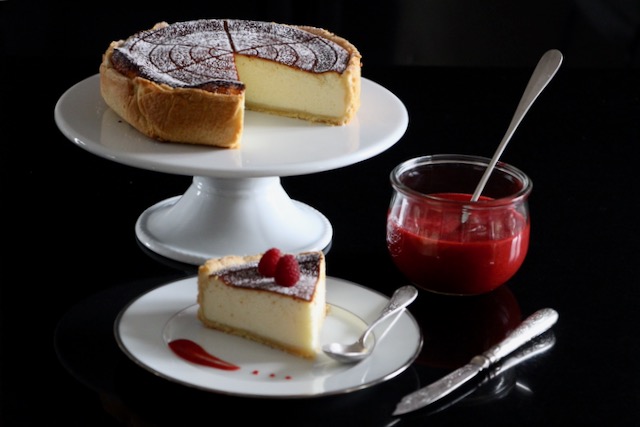 As far as quantities are concerned, I use a 24 cm diameter mold, 5-6 cm height (your mixture will grow in the oven).
Now, let's dive into sweet hapiness, will you?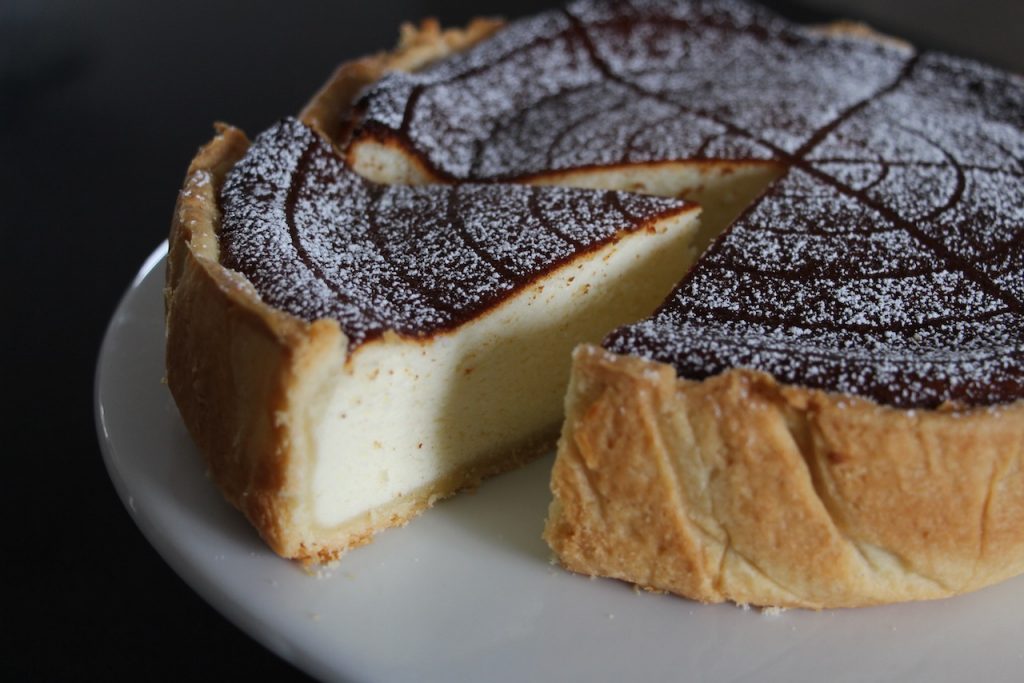 The recipe Chef !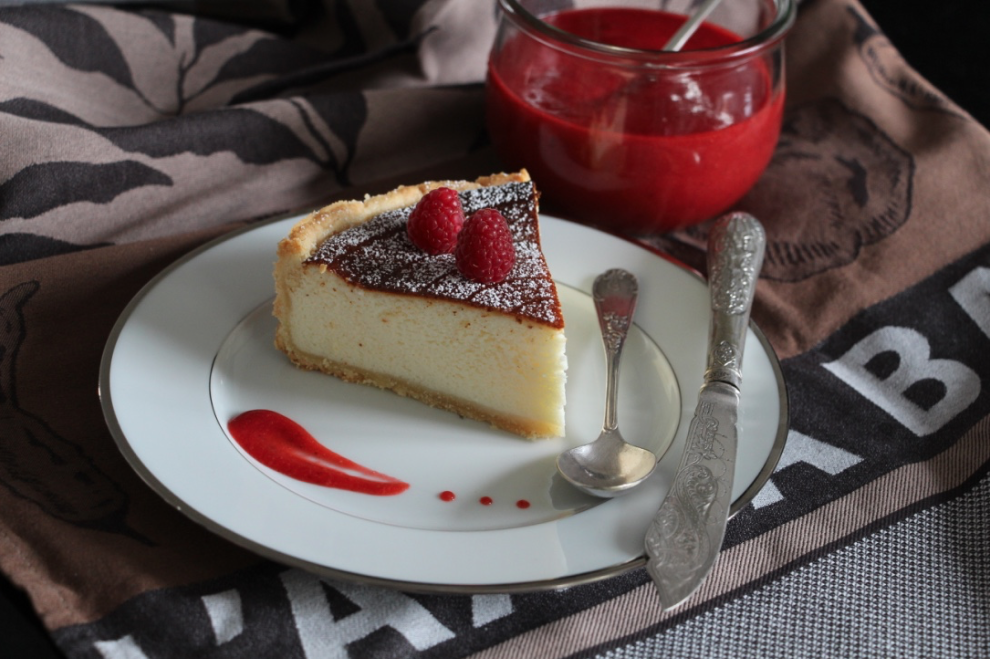 Print Recipe
Ingredients
300 g pastry
700 g smooth cream cheese
15 cl cream
4 eggs
1 egg white
60 g starch (or flour if you don't have starch)
225 g sugar
1 bag of vanilla sugar (approx 10 g)
Instructions
1
Preheat your oven at 210 degrees.
2
In a large bowl, put the smooth cream cheese, the cream, the egg yolks, the sugar, the vanilla sugar and the starch. Mix.
3
Whip the egg whites firmly.
4
Add the egg whites with a spatula to the cream cheese mixture.
5
Spread your pastry with a generous thickness and put it in your mold.
6
Pour the cream cheese mixture on the pastry.
8
After 45 minutes, turn off your oven, open the door and leave the cake inside for a few minutes.
9
Then, let it cool down at room temperature for 20 minutes before unmolding.
Enregistrer
Enregistrer
Enregistrer
Enregistrer
Enregistrer
Enregistrer