We still have time to enjoy summer fruits! Go to your local market and get some nectarines! Today we will bake a nectarine and almond tart. Such a delight!!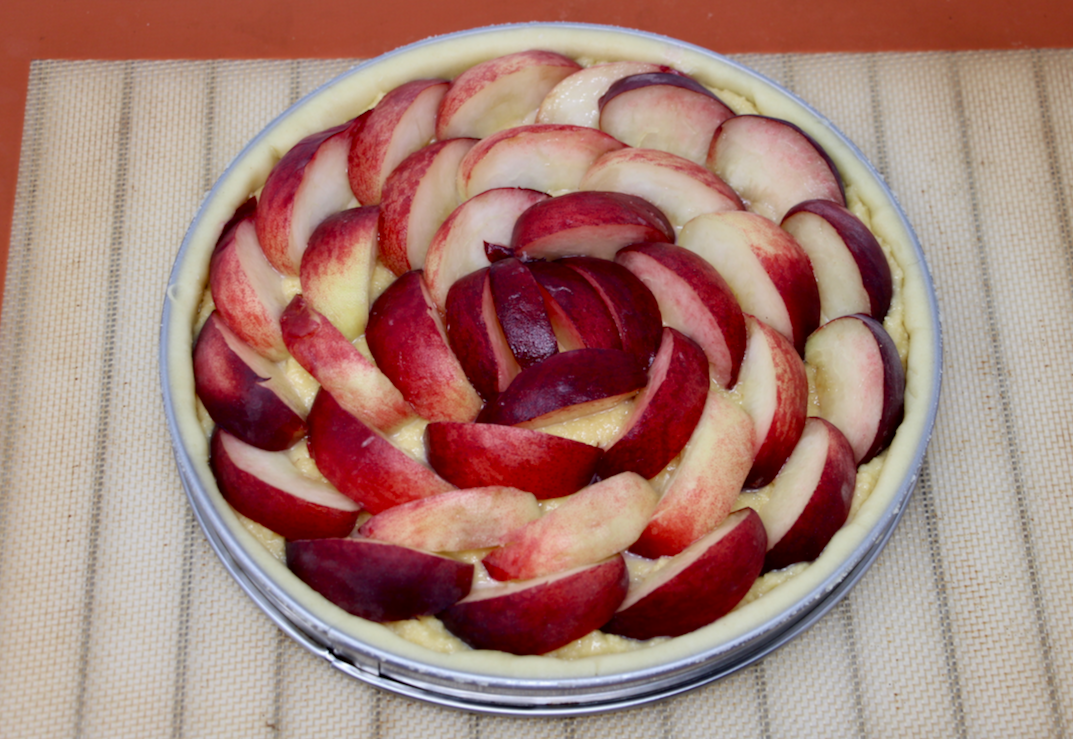 This is recipe is great because you can adapt it with a large variety of fruits: apricots, peaches, yellow plums, well actually any kind of plums, …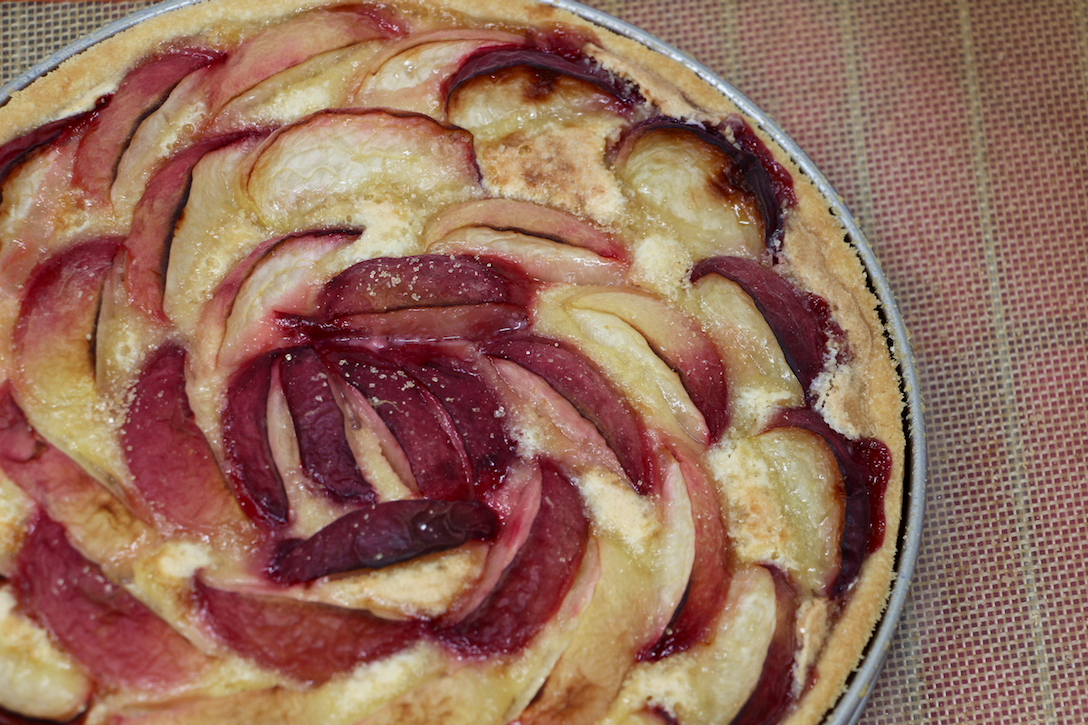 The idea is rather simple: a good homemade schortcrust pastry (a shortbread one will be delicous too), an almond powder mixture to cover the pastry and beautiful fresh fruits.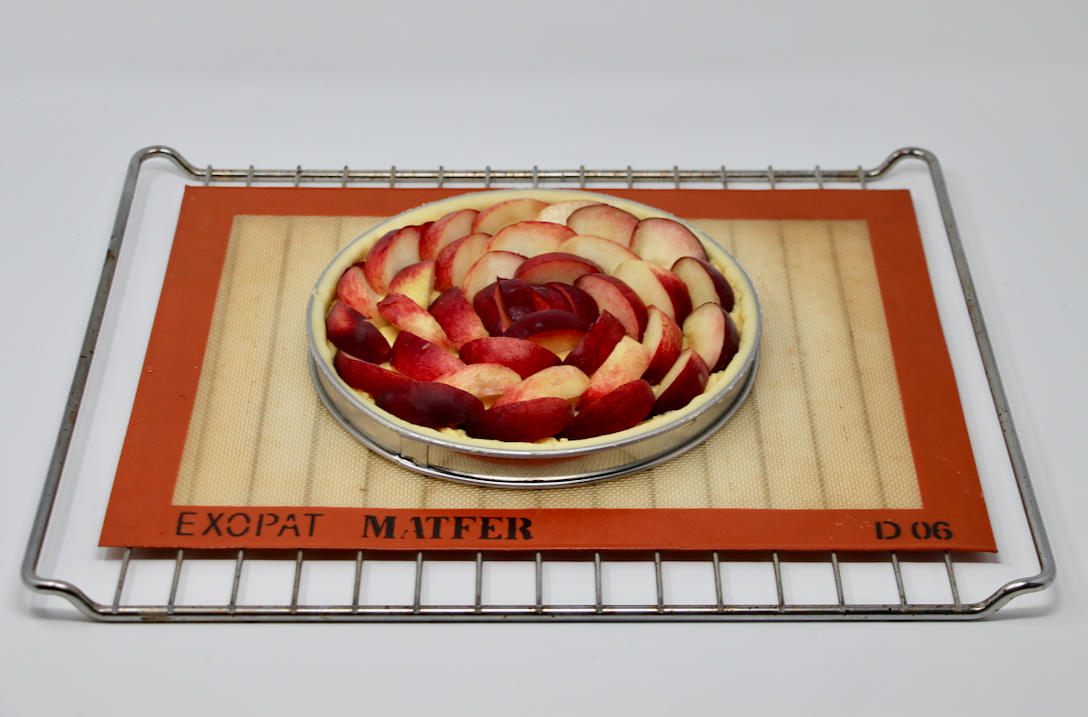 No need to make a long speech. Let's do this, right now!
Utensils:
My red mixing bowl  by Zenker – Fackelmann France
My professional whisk by De Buyer
My 26 cm pastry ring by De Buyer or a tart mold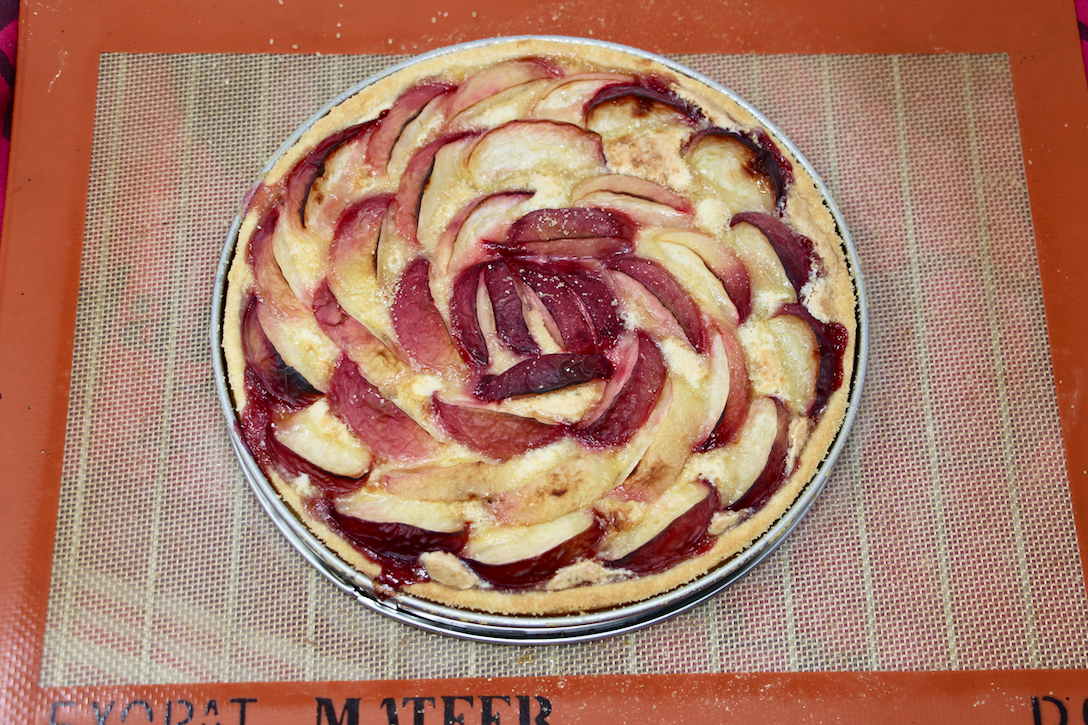 The recipe, Chef!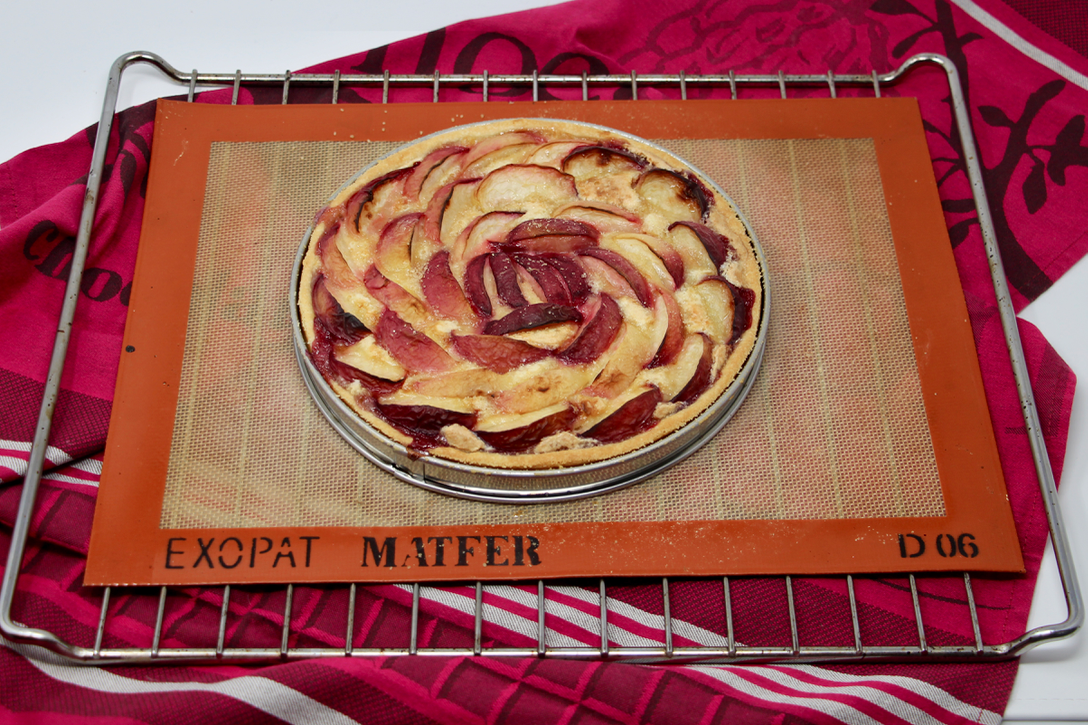 Print Recipe
Nectarine and Almond Tart
Ingredients
1 shortcrust or shortbread pastry
3 egg yolks or 60 g
125 g sugar
50 g butter at room temperature
1 pinch of vanilla powder
100 g almond powder
5 nectarines
Butter for the mold
Instructions
1
Preheat your oven at 180 degrees.
2
Spread your pastry and place it in your buttered mold.
3
Make marks on the pastry with a fork.
4
Mix the egg yolks and sugar until you get a white and foamy mixture.
5
Add the vanilla powder and soft butter. Mix.
7
Pour and spread gently the mixture on your pastry.
8
Place your nectarines cut in slices.