Hello my friends,
Shall I say more or does the title of this post explains itself?? I think you know that you are getting a full load of deliciousness right now…
Here are my cookies like twix bars! And they are heavenly!!
Let's see the recipe, Chef!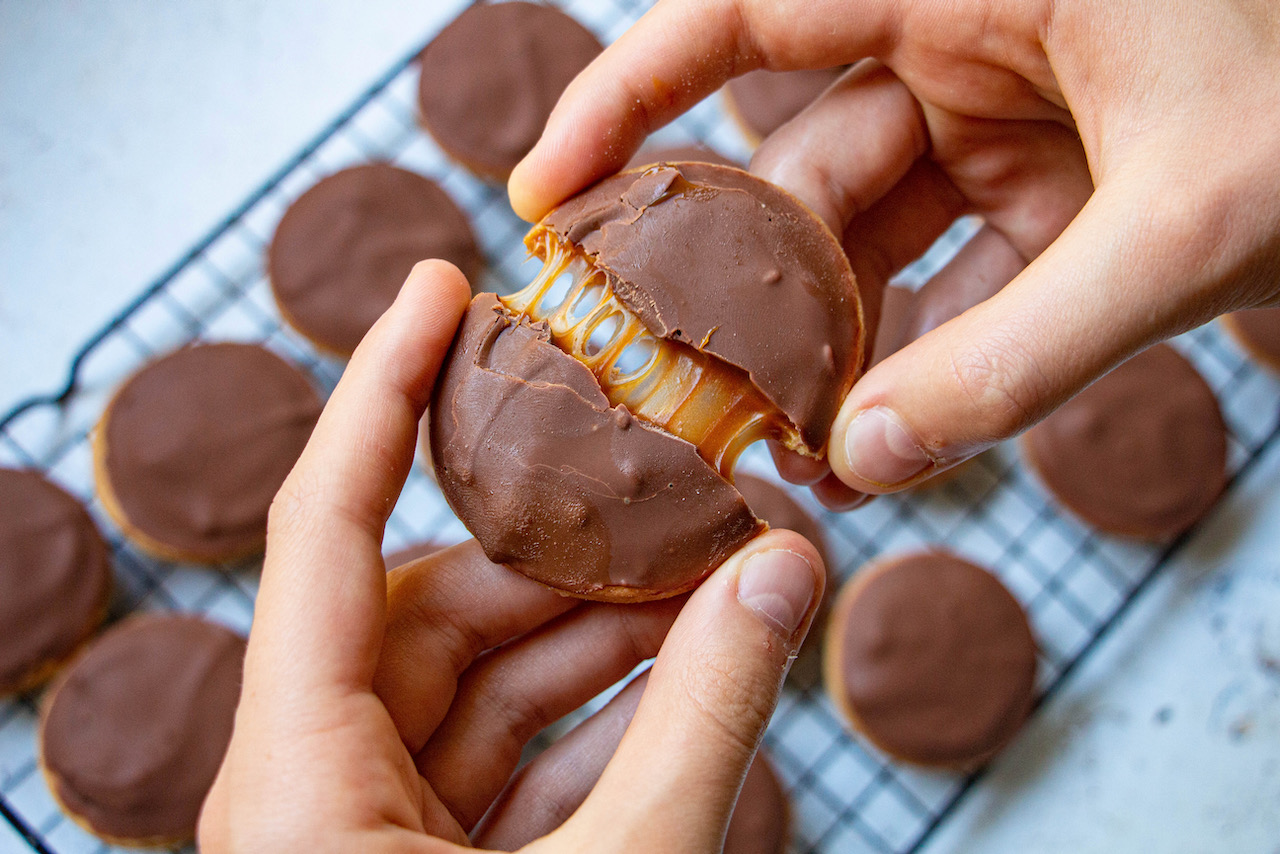 Print Recipe
Ingredients
Cookies

160 g butter

85 g sugar

245 g flour

Garnish

125 g caramel

150 g milk chocolate
Instructions
1
Preheat your oven at 180 C / 355 F degrees.
2
Combine butter and sugar until homogeneous.
4
Spread with a 3-4 mm thickness.
5
Cut the pastry with round cutters and place on 2 baking mats.
7
Set aside on a cooling rack.
8
Pour a teaspoon of caramel in the center of each cookie. Place a few minutes in your freezer so that the caramel hardens.
9
Melt the chocolate and cover each cookies.