It's teatime!! Somewhere in the world it's teatime for sure!
And who says tea also says yummy biscuits…
Today, let's enjoy hazelnut, pralin and chocolate chip biscuits.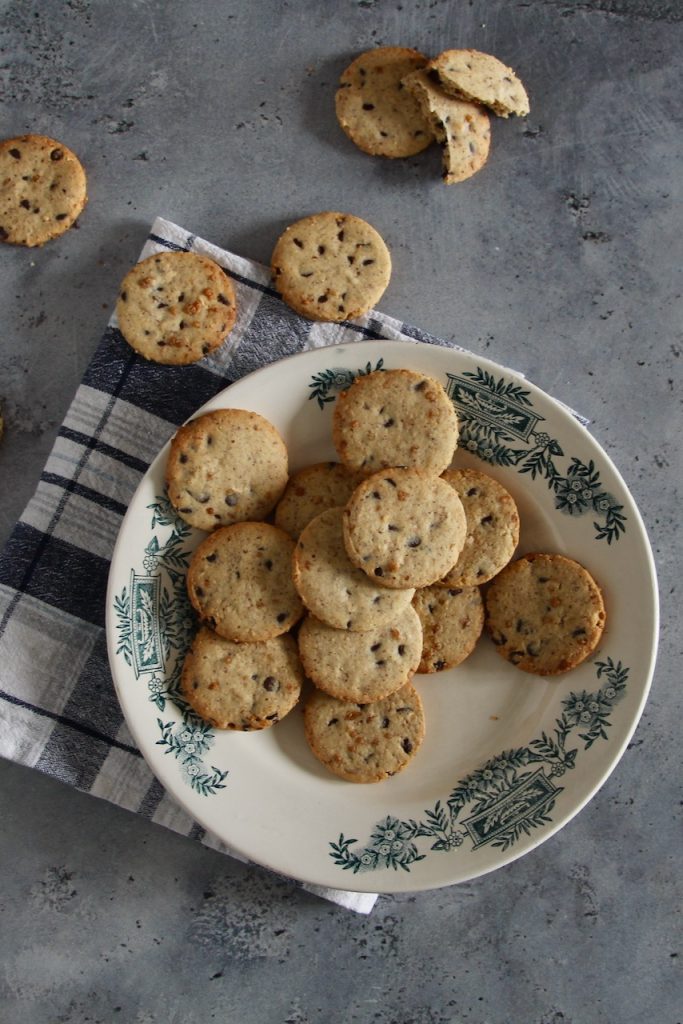 There are already a few similar recipes on the blog :
– the hazelnut shrotbread cookies
– The chocolate and hazelnuts biscuits (super yummy with a delicious dark chocolate ganache!!)
– the gingerbread cookies (that shouldn't be eaten only during Chirstmas time!!)
– the shortbread cookies with jam
So with those hazelnut, pralin and chocolate chip biscuits, what's really new??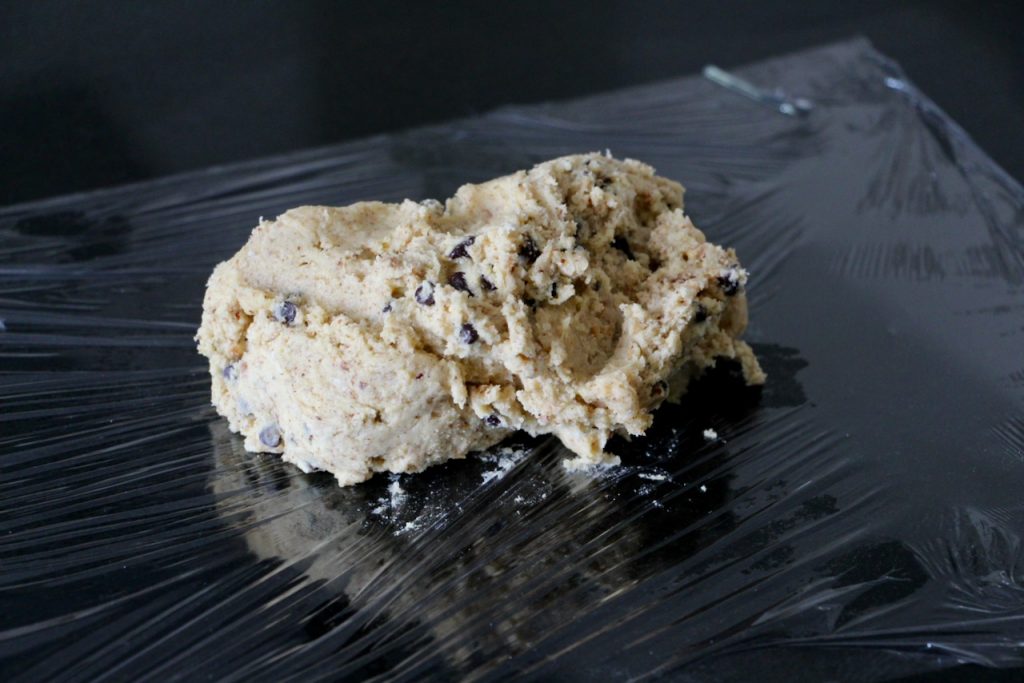 Of course you will have the shortbread biscuit as pastry batter, made here with hazelnut obviously, but also Argan oil that will bring a very delicate and subtle taste…
If you don't have Argan oil, just take 5 g more of butter.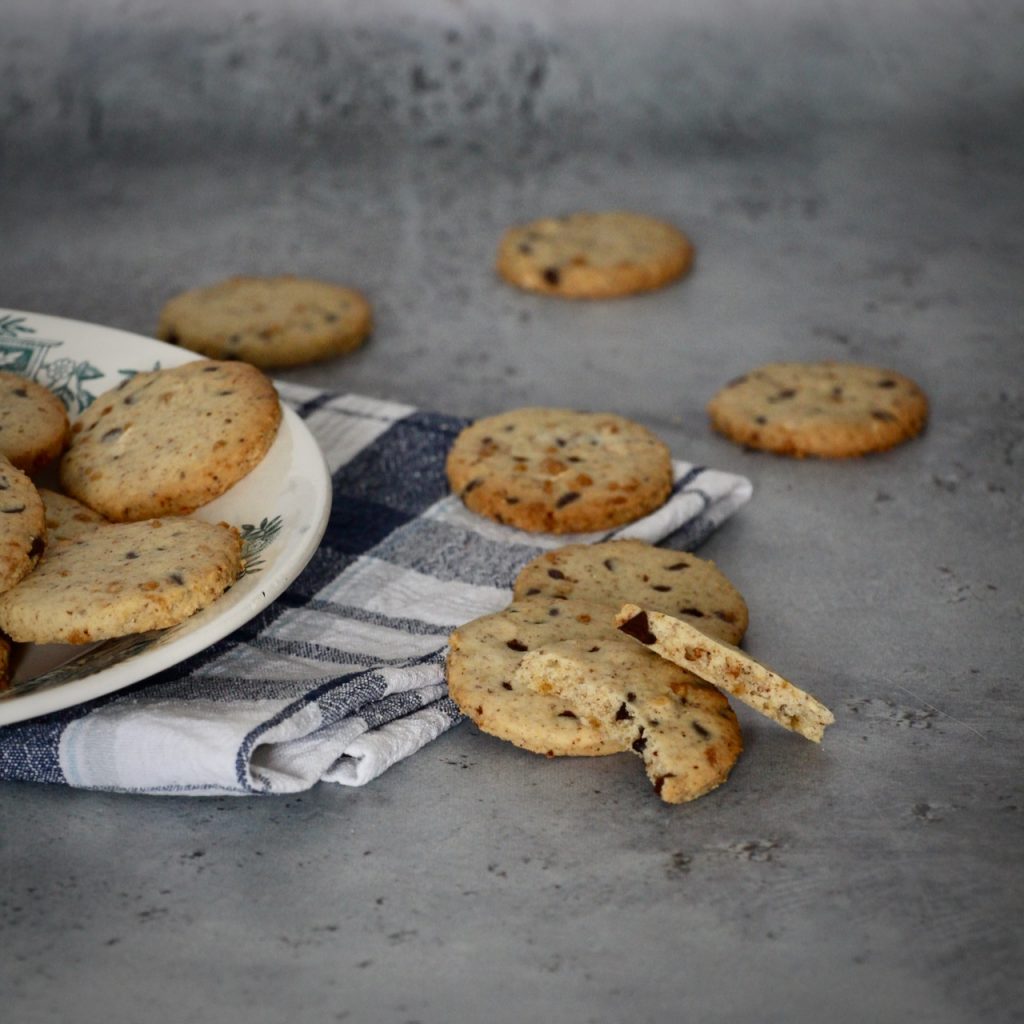 The pralin will make this biscuit quite crunchy and the chocolate chips, well… the chocolate chips make everything better!
You get it, you're going to love those hazelnut, pralin and chocolate chip biscuits!!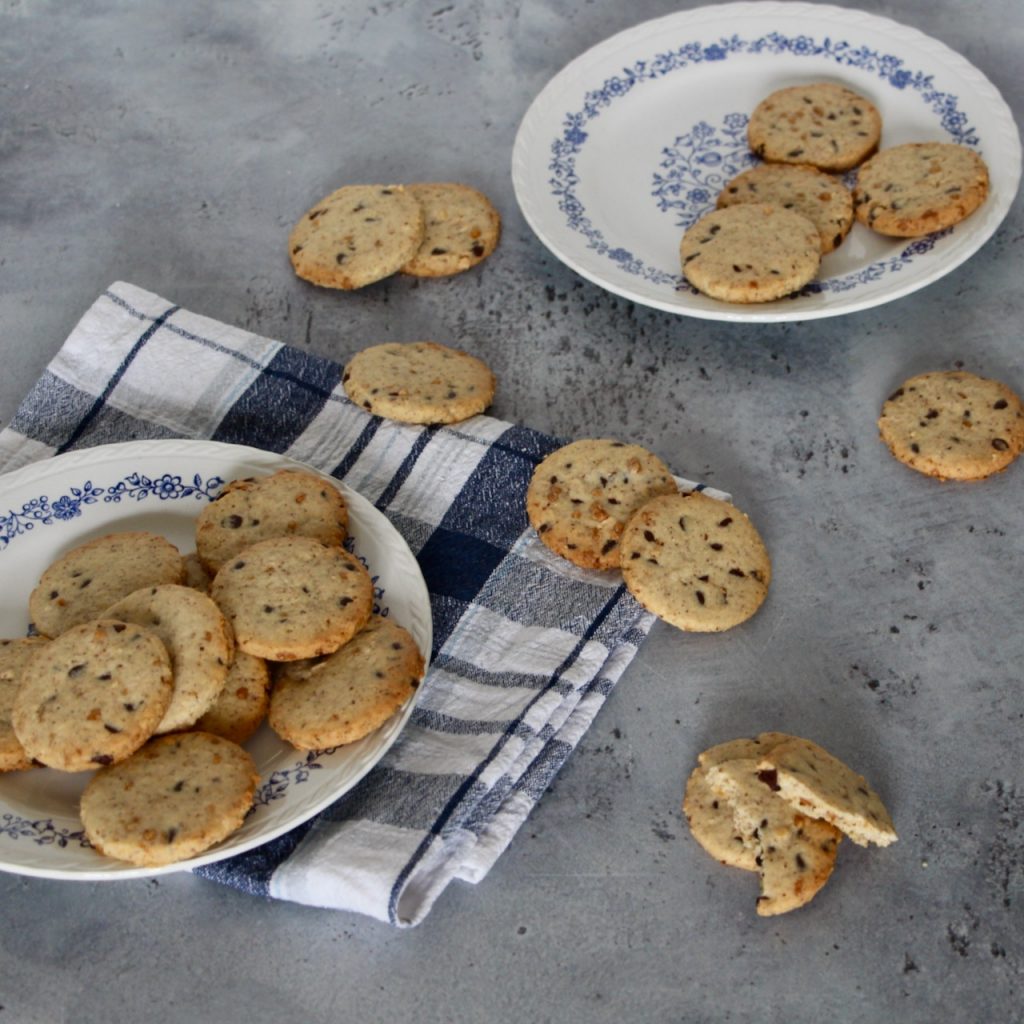 There is just one constraint to this recipe: you will have to set the batter aside for 2 hours in your fridge. If the pastry isn't cold enough, it will be difficult to spread, it will be sticky. In such case, do not hesitate to put it a few minutes in your freezer.
Another constraint: they disappear super quickly!!! That's a major issue!! 😉 With a 4 cm round cutter, you will get approximately 25 biscuits.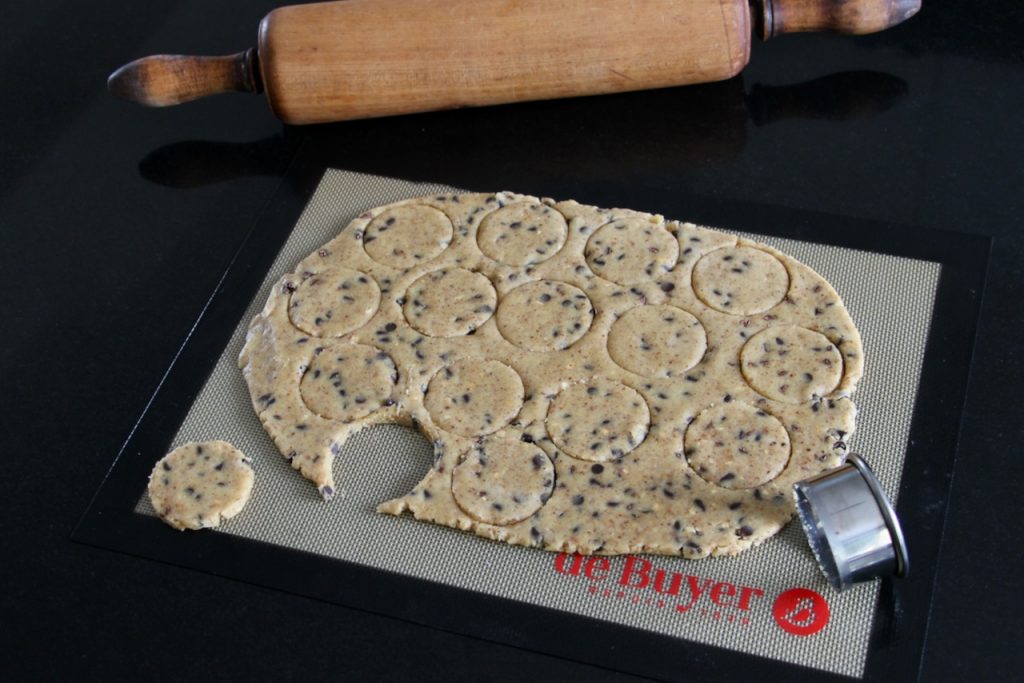 And now what? The utensils:
Your food processor (or a large bowl with a rather rigid spatula),
A baking mat,
One or more cutters (this could be fun for the kids 🙂 )
And your rolling pin.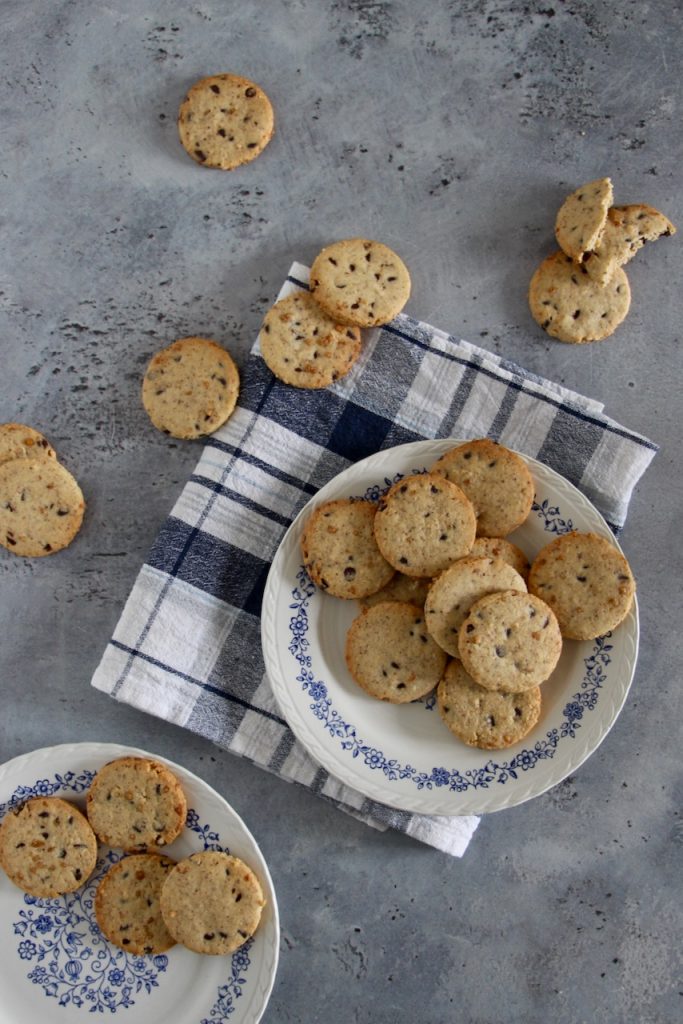 Shall we now?
The recipe, Chef!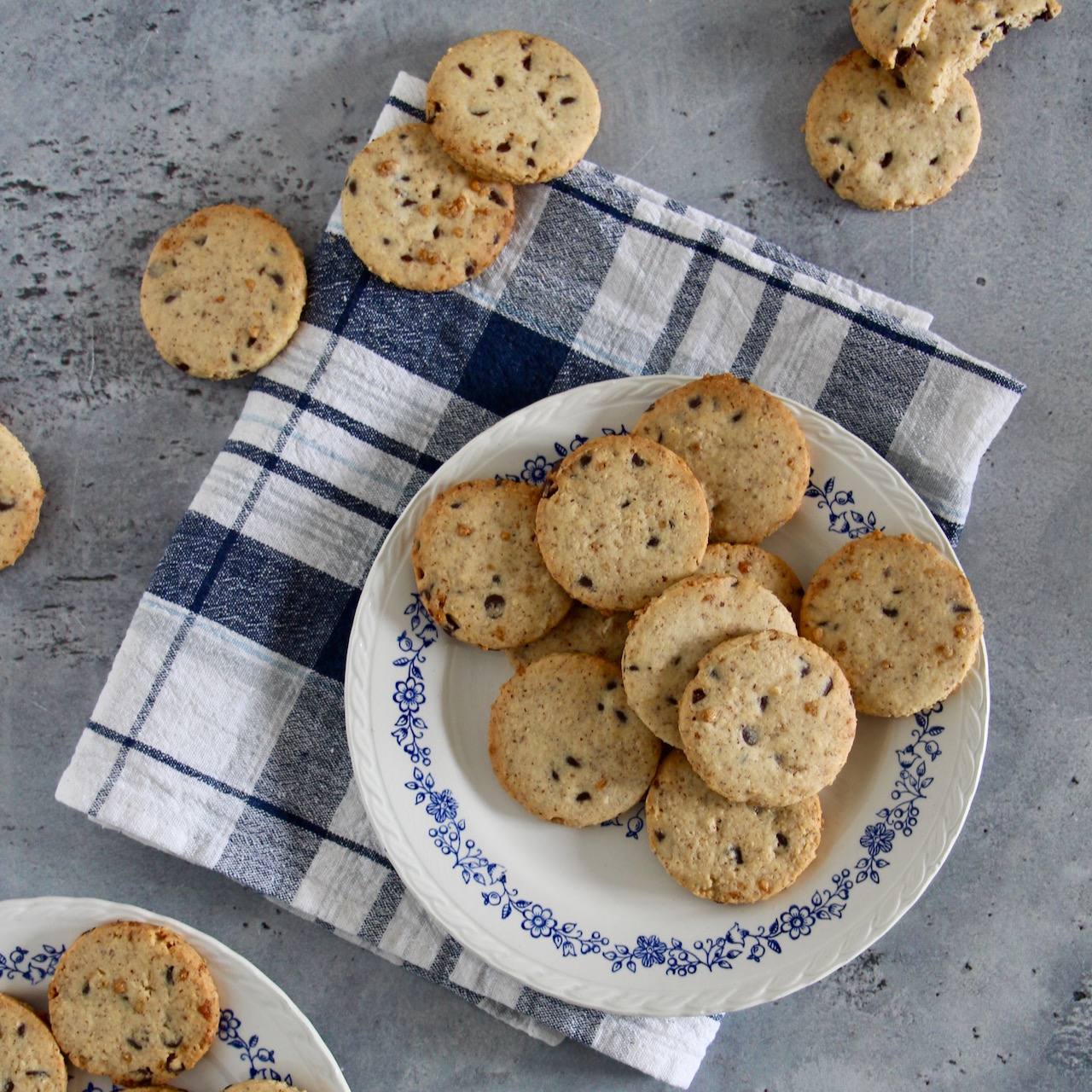 Print Recipe
Hazelnut, Pralin and Chocolate Chip Biscuits
Ingredients
125 g flour

60 g hazelnut powder

20 g crushed nuts (pralin)

40 g chocolate chips

75 g iced sugar

45 g butter at room temperature

1 teaspoon Argan oil

1 egg
Instructions
1
Mix the soft butter and sugar for 2 to 3 minutes in your food processor.
2
Add the egg, then the hazelnut powder. Mix until you get an homogeneous mixture.
4
Add the crushed nuts and chocolate chips, mix gently with a spatula.
5
Set aside in your fridge for 1 h 30 min to 2 hours .
6
After this time, preheat your oven at 180 degrees.
7
Spread your pastry with a 4-5 mm thickness.
8
Shape your cookies with cookie punches and place the cookies on a silicone mat or a baking paper. Make sure to leave enough space between the cookies.